And it's May! April was a pretty crazy month – my apartment was fumigated, I got a nasty stomach bug, and it was my first full month on anxiety meds. But throughout all of that, there were a ton of great moments and happiness. I really, really loved April and it was truly a great month for me. Here are the 10 best things about my month:
1. A sleepover at my mom's. My apartment was fumigated early in the month, so Dutch and I stayed with my mom for a few days. And it was really fun to have a sleepover with her! We made dinner together one night, we watched a lot of TV, and having a helping hand with Dutch was soooo nice. (Mom also got to witness Dutch's middle-of-the-night restlessness, as he was up from midnight – 2:30AM the first night. Yay.)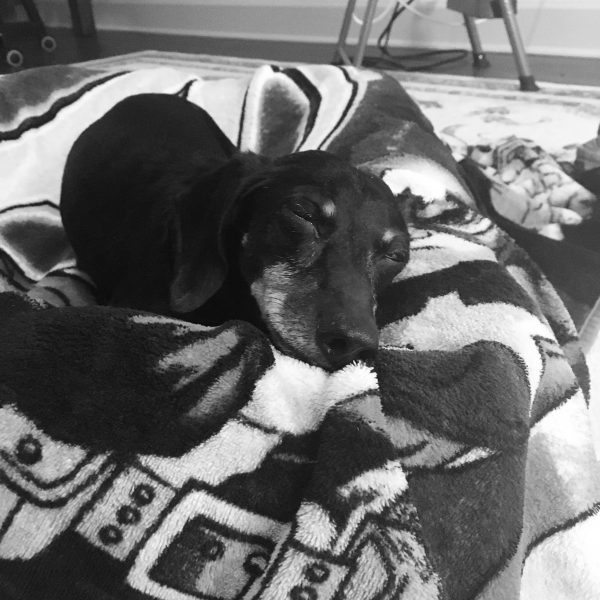 2. Breakfast dates with my friend, A., exploring coffee shops around the area. My friend, A., wanted to start exploring all of the different coffee shops around our area, and invited me along on her journey. In April, we went to three coffee shops: Banyan Cafe, Mity Nice Cafe, and Bandit Coffee Company. So far, Banyan has my heart for their delicious food and even better coffee. Mity Nice was okay, but Bandit was a little too hipster for my liking. We've also had some of our friends join us for the dates. Coffee + good food + girl talk? Perfect!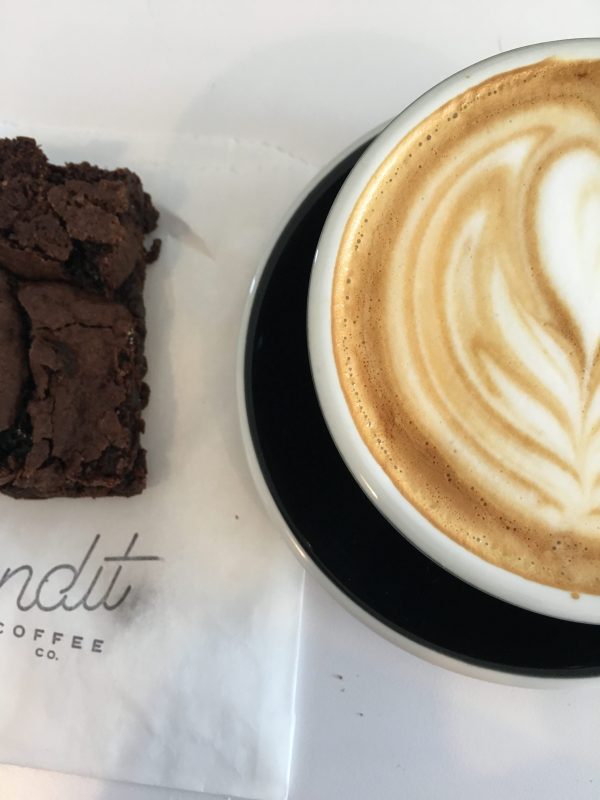 3. One month on Lexapro. I've been on Lexapro, an antidepressant that's also used for generalized anxiety disorder, for a little over a month now. I've been hesitant to seek out meds for my anxiety, not because I think there's anything wrong with taking meds, but because I thought that maybe my anxiety wasn't "bad enough" and maybe I was being a drama queen. I also worried that because I wasn't a nervous wreck every single moment of every single day that it wouldn't work for me. Well, I finally spoke to a doctor and got a prescription because my anxiety was getting progressively worse and I wanted to see if it would make me feel even a tiny bit better. And yes. YES. This stuff works. I feel more stable and able to handle life. Little things that used to send me into a tailspin no longer do. I don't feel as if there's an elephant sitting on my chest anymore. So, three cheers to Lexapro and lessened anxiety symptoms!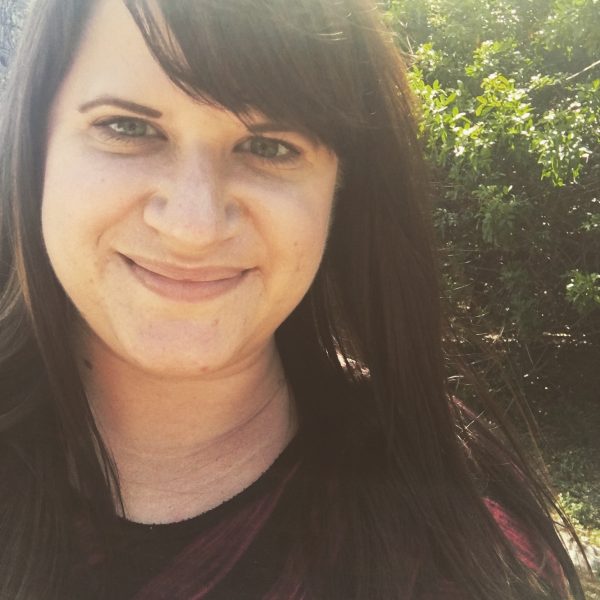 4. Teaching my nephew how to play Clue. Clue is one of my favorite board games and at a recent Family Game Night, my nephew pulled this game out and asked to play it. When I said it might be too complicated for him, he looked at me and said sweetly, "But you can teach me." Well, all right then! So, I've been trying to teach him how to play the game and it's been so much fun. He even won a game and was so thrilled! It was adorable. Of course, it's a little weird to say, "So, there's been a murder…" to your eight-year-old nephew, but alas, I don't think I've given him any nightmares.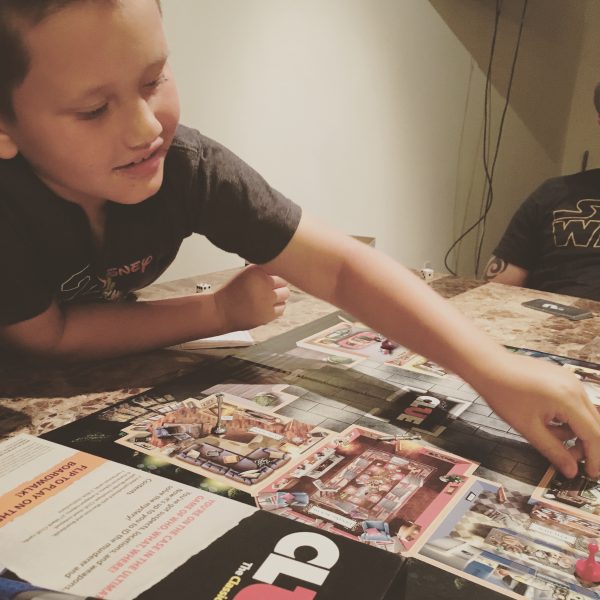 5. An Easter picnic. My mom organized a picnic at a local park with my family for Easter, and it was a ton of fun! We had nearly 20 people, so it was a great turnout. We used to do picnics at this park all the time and it's one of my more fond memories. Grandma's presence was definitely missed – with any family gathering, she is – but we enjoyed eating tons of yummy food and catching up with one another. My mom even had an egg hunt for the littles!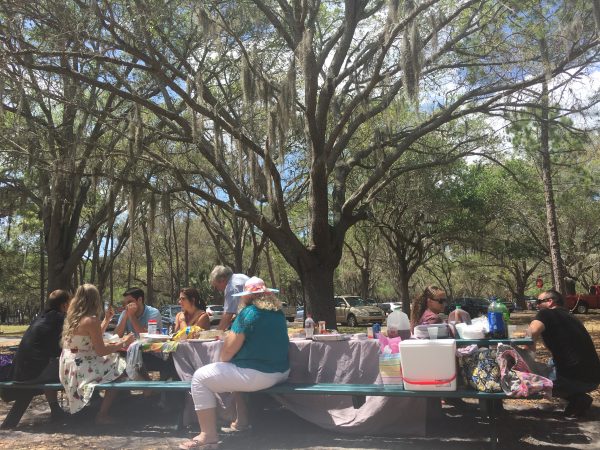 6. A great haircut. My hairstylist of nearly 15 years left to pursue a different career path, and I was really, really bummed about it. She was someone who took my hair from dark brown to blonde in one sitting, cut my hair to donate to Locks of Love, and dealt with all my different hair moods. I was worried about getting a new hairstylist because it felt like nobody could make my hair look as good as Hailey did (seriously – every time I went to a different stylist over the past 15 years, it turned out awful!) Well, I had my first haircut with my new stylist, someone Hailey recommended to me, and she did a fantastic job! It is a huge sigh of relief to know that I have another great hairstylist to go to, someone I can trust with my hair. My hair is such a defining feature of me, and if that makes me sound shallow, so be it. But I'm glad to know I don't have to worry about terrible haircuts anytime soon.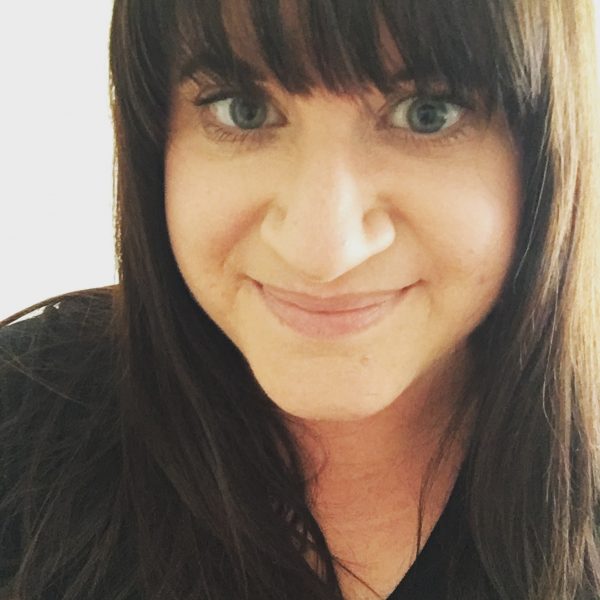 7. Lovett or Leave It. This is the only podcast I listen to the minute it's downloaded on my podcast app. It's a game-show style podcast that talks about what's going on in the news in a way that doesn't make you want to cry or throw things (which is basically what I want to do every time I open up Twitter). Jon Lovett, one of the hosts of Pod Save America, is the host of this podcast (hence the name) and brings on three guests to play games like "OK Stop," in which they watch a news clip and stop it at various times to talk about what's being said and the "Rant Wheel," which has various news-worthy topics (everything from Jared Kushner to S-Town) for Jon to rant about. It's fantastic and makes me laugh and Jon Lovett is everything to me.
8. My mom taking care of me. It's true what they say, you're never too old to need your mom. This month, my mom took care of me in myriad ways: letting me stay with her while my apartment was fumigated, bringing me soup and taking me to urgent care when I got sick, and helping me out by lending me her car while mine was in the shop for a day. The thing about being single is that you don't have that person to help you out when things get hairy. It means you have to rely on the kindness of other people, and while I have plenty of friends who are willing to help me out, there's truly nothing like family, and knowing I still have my mom to be there for me, even though I'm 29 and independent, is one of the most comforting feelings in the world.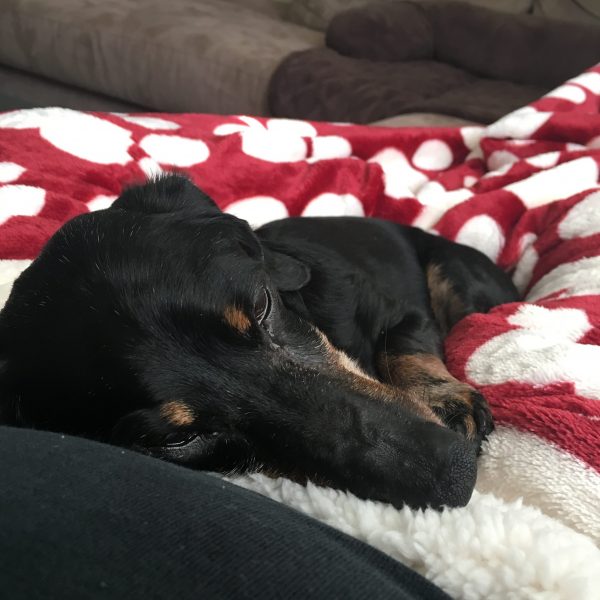 9. A picnic with my work ladies. I am grateful that I have a handful of coworkers that have become good friends of mine, and one such friend recently went to France and came back with wine for us to share. So, last Friday afternoon, we went down to the little beach near where we work and enjoyed wine from France, as well as an assortment of delicious treats, like fruit, Nutella, cheese, crackers, and cookies. I'm not much of a wino, so I can't tell you if the wine was any good (ha), but what I loved most was just gathering with my friends and enjoying the sunshine, ocean breeze, and conversation.
10. Sportsfest 2017. Sportsfest was incredibly fun and incredibly challenging. I spent the month leading up to the event trying to talk myself into going because I knew it wasn't really my "scene" (hot beach, loud music, crowds, doing athletic events, etc.), but I also wanted to kick my social anxiety in the teeth and go do something I wouldn't normally do. Thankfully, two of my close girlfriends were going to the event, so that helped ease my anxiety a bit. And it ended up being so much fun! I don't think I was very much help due to my lack of athletic ability (my strategy for dodgeball was just "don't get hit"), but I was an extra body and a good cheerleader. I was there for six hours, walked over 11,000 steps, and even though I meticulously applied sunscreen, got a bit burnt. At the end of the day, my feet and ankles were trashed from walking barefoot in the hot sad for the entire day. But I did it and I showed my social anxiety who is boss and I had fun and I cannot WAIT for Sportsfest 2018.
What are some highlights of April for you?