1. Obama wins! I exercised my right to vote on a dreary Tuesday in early November. I stood in a long line, shared an umbrella with a stranger, and excitedly voted for Obama. (Did anyone else get a strange catch in the pit of their stomach when they voted? I did. I was a little emotional!) And then I spent Tuesday night tuned into news stations as the results began pouring in. As per usual, Florida didn't know what they were doing when it came to voting. (We're such an embarrassment!) But I was thrilled when Obama was announced and I truly believe he is the better choice over Romney. I know some people were surprised to hear I'm not as conservative in my political views as I may seem and I'm not here to get into any kind of debate. The bare bones? I make educated voting decisions, I don't vote based on political party. Here's to another four years!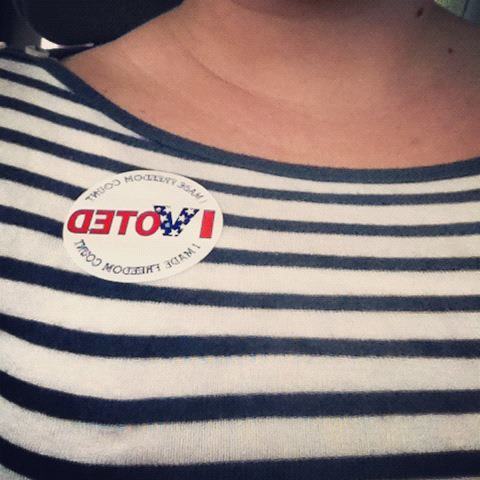 2. Running of the Wieners. My coworker linked to this for me on Facebook and the moment I saw it, I knew Dutch had to participate! A race for dachshunds – perfect! I thought he was going to win, no problem. Well, I didn't expect there to be NINETY dachshunds signed up nor for him to be in the "heat" with the three-time champ. So, Dutch ended up placing second in the Senior Sausage division (and didn't advance to the semifinals) but I was proud of him because the majority of the dogs got freaked out and started running backwards. Ha! And I was surrounded by dachshunds for a few hours which is my own personal heaven. Once I move out and get settled, the search for another dachshund to add to my little family is ON!
3. Writing my first novel. I did it! I wrote an entire novel. No, it isn't a masterpiece and I'm sure when I read through it, I will cringe in embarrassment. I could go down a list of all the improvements I will need to make with my next novel but I want to revel in this accomplishment. At the end, the total count was 51,874 and I love the way it wrapped up. I'm really proud of myself for completely blowing my goal out of the water and sticking to it. Aside from past attempts at NaNoWriMo, I actually felt deep in my heart I was going to complete it so I did. I didn't question it. I just wrote. Hm… makes a girl wonder what else she could accomplish if she actually believed she could.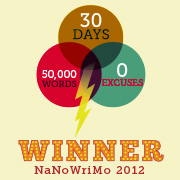 4. Hosting Thanksgiving. My mom and I have hosted a few holiday dinners before, but it's usually just us and my brother and his family. This year, we added three people to the mix (and the sweetest baby in all the world). It was a really fun day of cooking and preparation and family time. Everything went off without a hitch with no drama or fussing. My nephew was in a fabulous mood, baby Mia was her adorable little self, and we all enjoyed one another's company. I felt so blessed to be able to spend the day with my family. I put away my phone, no tweeting or Instragramming my day, just simply enjoying the people sitting in front of me and the time I got to spend with them. Hosting a holiday meal is a big task but I think we're up to hosting more!
5. My first post-injury run. I went for my first run last Sunday and it was beautiful! I had no pain and was able to really push myself. Of course, I was only doing week one of Ease Into 5K, so it wasn't anything majorly life-changing but I need to take things slow. My run pace was fantastic (for me, after not running or doing any strenuous exercise for 3 months) and I felt really good during it. I still need to get a sports massage to loosen up my tight quads/hamstrings/calves but I felt good being able to run! Although I woke up the next day pretty sore, which just goes to show me how out of shape I've gotten in three months!
6. Decorating for Christmas. The tree is up. The lights and ribbon are draped. The ornaments are hung. The window clings are… clung? Oh yes! Our house is decorated for Christmas! My mom and I had thrown away our artificial tree from last year and bought a new one on Black Friday. It's a bit crooked, but has character. (Artificial trees can have character, right? Right.) I have already found myself buying more holiday window clings. But only because some of my window clings from last year met a terrible demise. And I needed a gingerbread house and dancing elves, okay?! There's just something about a glowing Christmas tree, stockings on the wall, and decorations throughout the house that makes the apartment feel more homey and warm. I love this time of year!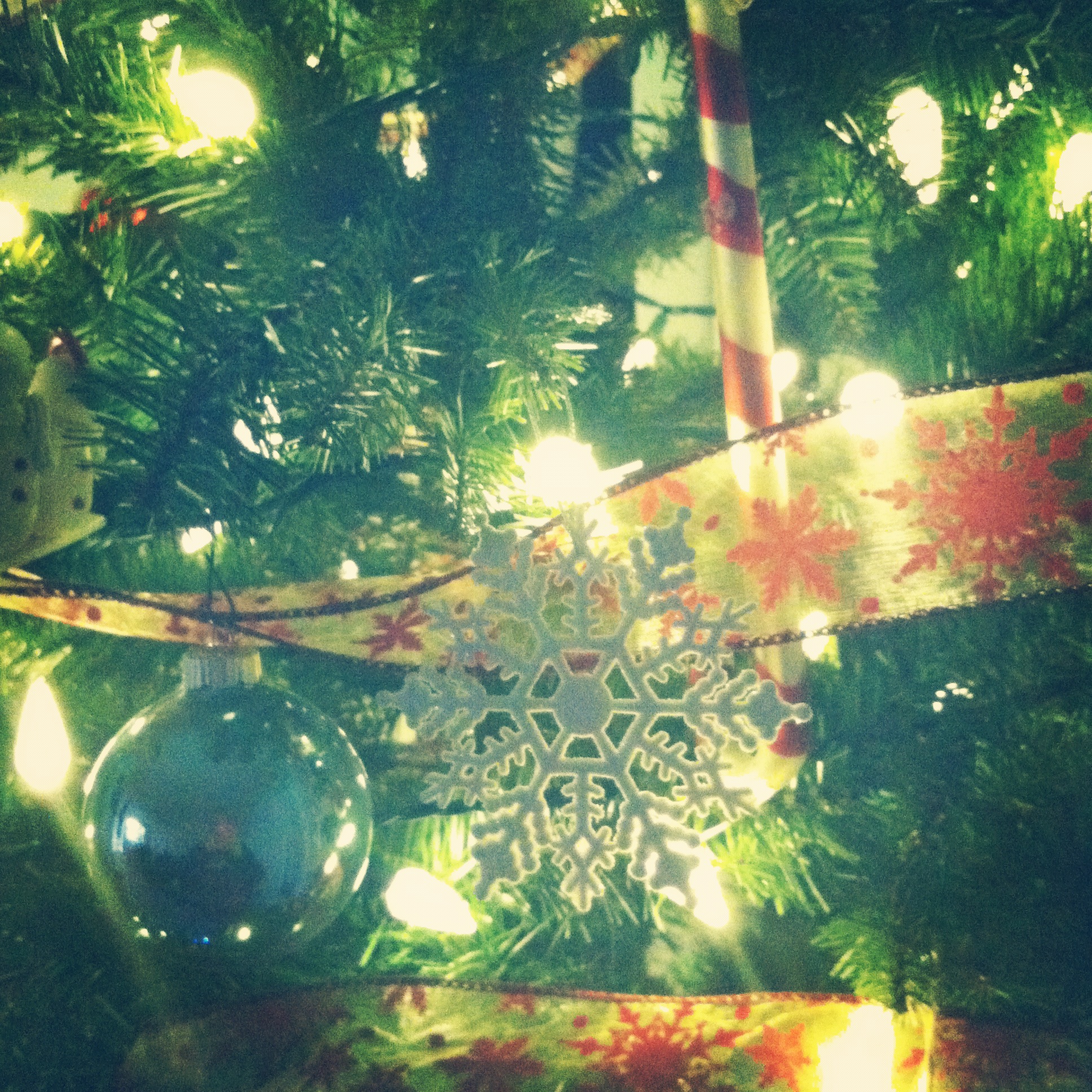 7. Signing up for The Holiday Council 2012 with Stratejoy. I participated in The Holiday Council 2011 and enjoyed it so much. Molly helped me break down 2011 and visualize what I wanted from 2012. Still, I didn't put as much time and effort into it as I would have liked so I didn't achieve all the goals I had set. When the time came to sign up for this year's Council, I hemmed and hawed for a few minutes before realizing the price was reasonable and I really wanted to participate. We're in the first week of the Council and we had our first training call on Wednesday night. The call was fabulous and I am so excited to see the discoveries I will make in the next few weeks. I think it's going to set me up for a wonderful 2013!
8. My birthday. Oh, my birthday was an amazing day. I didn't do anything too out of the ordinary and I had to head into work for a few hours but I felt showered with love and affection – from the Facebook messages and tweets, to the text messages, to work and my family and even the Holiday Council Facebook group! I love social media so much on my birthday! Ha. I had breakfast with my mom and had a really relaxing afternoon at home. Then, my mom and I met my brother and my nephew for dinner and then cake back at the house. I ended the night with the first call with the Holiday Council. I am so ready to rock 25!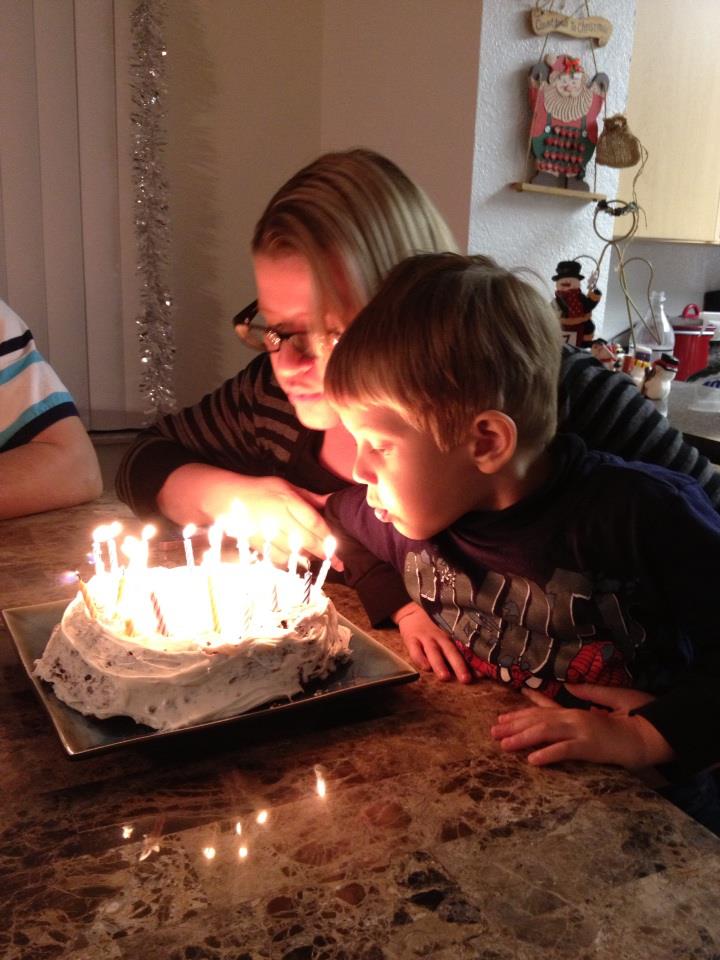 9. Starting my Christmas shopping. Oh, I know the holidays aren't about the gifts but I absolutely adore spoiling my loved ones on Christmas. My brother and I still do Christmas lists and I still get that giddy feeling in my tummy when I see presents under the tree. My mom and I go a little crazy with our gift giving but it's tradition and we still know the true meaning of this season. And my mom went without for so many years that I always want to spoil her a little extra. I spend the first few weeks of December rushing here and there, but I honestly love it and I don't mind the hustle and bustle this month brings. I've been able to buy a really great present for my mom and a few things for my brother. Yay!
10. Cooler weather. Yes, fall finally hit Florida in November. The mornings and nights are cool (upper 50s, low 60s) while afternoons are in the blissful 70s. It has been absolutely gorgeous lately. I've even had two opportunities to wear my boots! Cooler (but not cold) weather makes everything so much more manageable!
What did you love about November?
// inspired by Amy