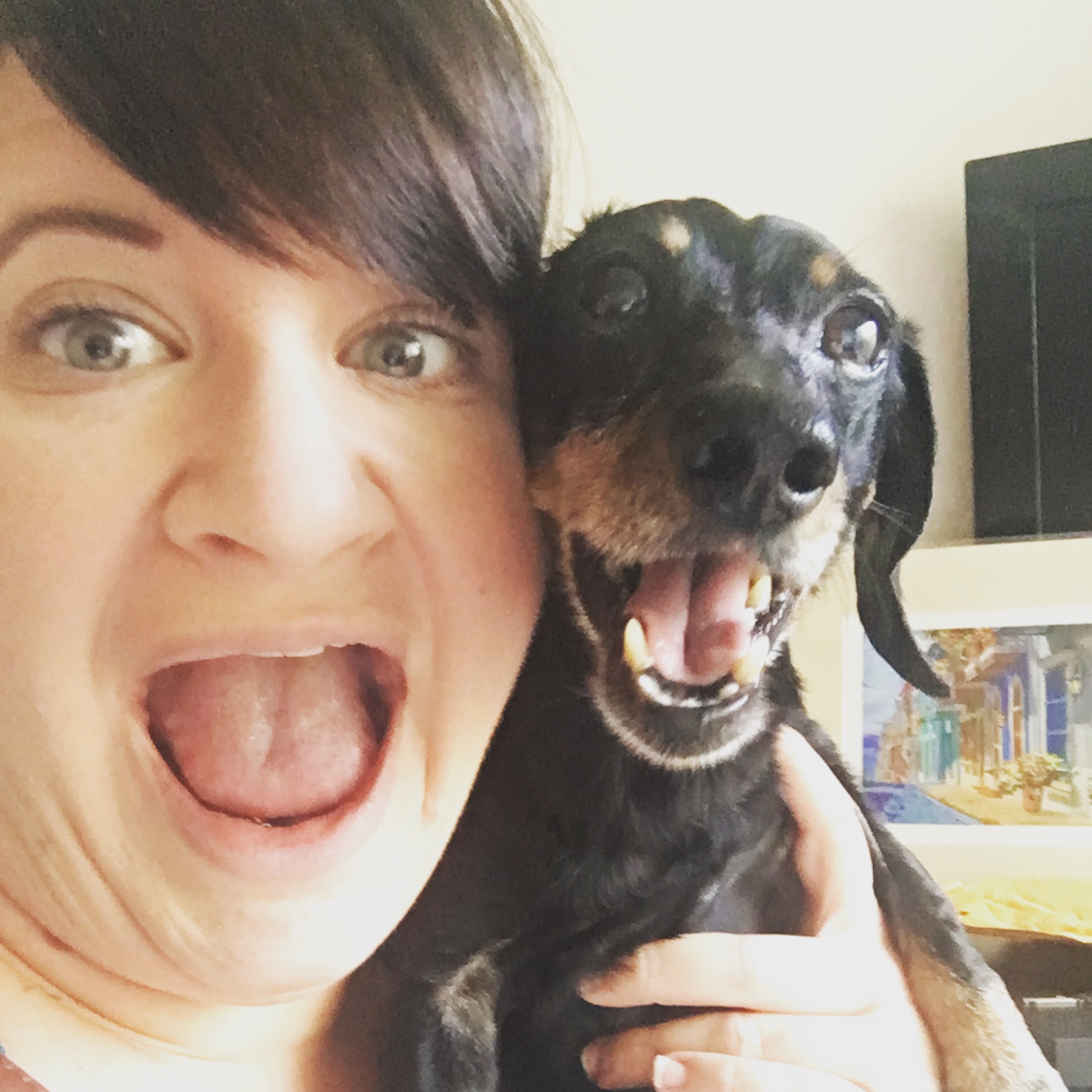 I'll be completely honest: this post was difficult to put together this month. September was not a great month for me. There was the hurricane and all the emotional turmoil that caused. There was crazy work stress because I essentially lost an entire week of work due to time off for the hurricane. And then, at the end of the month, I got sick and was out of commission for a few days. Suffice it to say, I am glad to see September go and I'm ready to see what good things October has in store for me. Because it has to be better than September, right? Right.
But even though September was a shitty month, it wasn't all bad and I managed to come up with 10 good things about September:
1) A long Labor Day weekend. After realizing I had some extra PTO days to use, I decided to give myself a five-day weekend over Labor Day. I didn't make any major plans, but just wanted to relax and read and spend time with Dutch. While it was such a lovely long weekend, I found out on the last day of my "staycation" that Hurricane Irma was barreling toward the U.S. and it was probably a good idea to stock up on food and water. I headed to Publix around 11 a.m. on a Tuesday and it was packed. I'm really glad I got the majority of my hurricane shopping prep done then because it just got crazier and crazier throughout the week.
2) Surviving Hurricane Irma. I am so grateful that the Tampa Bay area was spared a direct hit. By the time the storm passed through our area, it had shifted slightly to the east and weakened to a Category 1. (Projections on Saturday showed a direct hit by a Category 3 hurricane, the likes of which we haven't seen in our lifetime.) I'm also very glad my mom, Dutch, and I went to her work to ride out the storm because we got to be around other people and since we were in such a big building, we didn't have to hear any crazy winds or trees breaking around us! (I'm sure that would have terrified me because storms are not good for my anxiety!) I don't think I'll ever forget the impact Irma had on our community.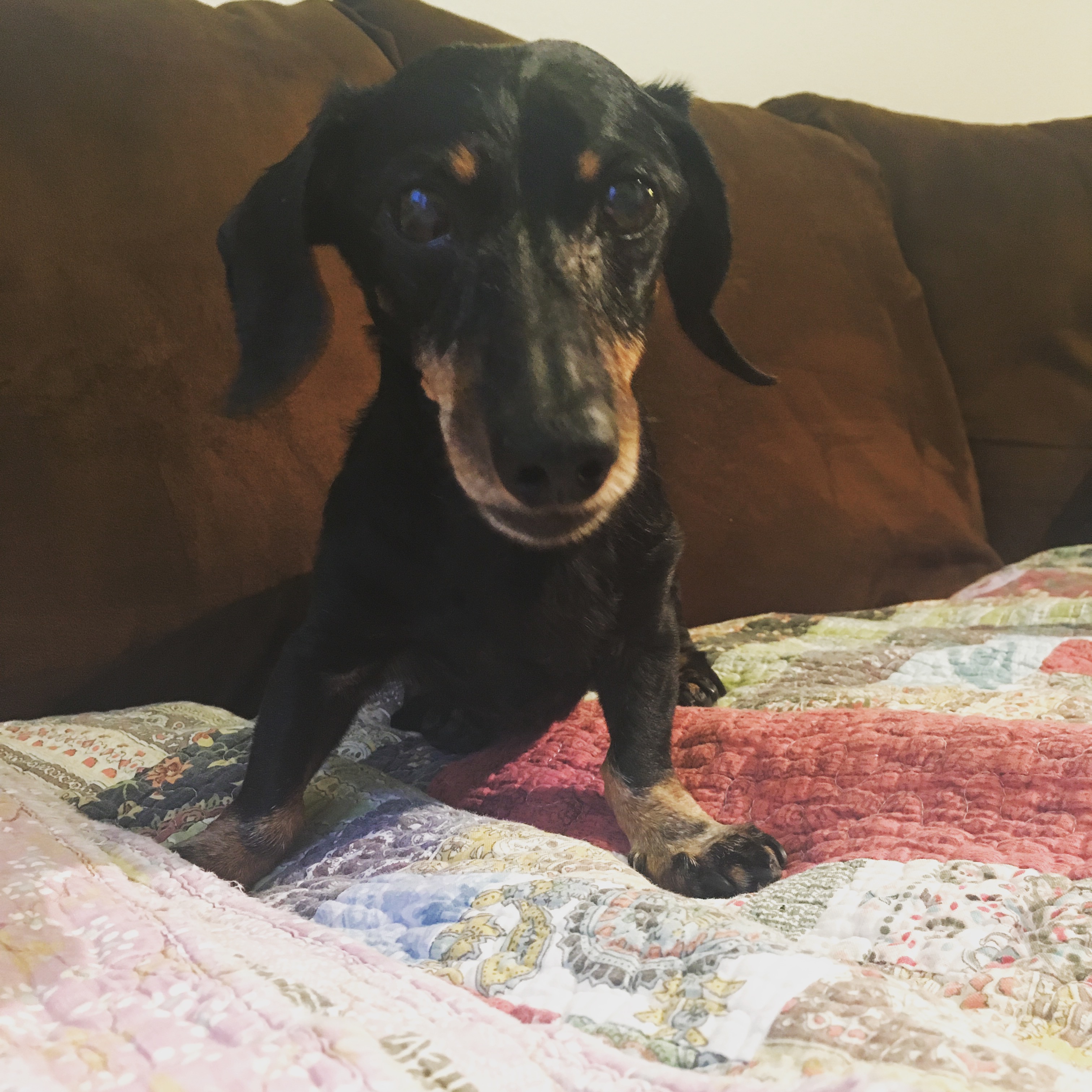 3) Football is back! I'm so happy to have football back in my life. Spending a Sunday at my mom's with my brother watching the games fills me with a joy unlike anything else. There is something about the simplicity of a football game that brings me comfort when life feels out of control. I'm so, so happy to have this much-beloved sport back.
4) Coloring. A few years ago, I decided to jump on the adult coloring books train and then I put them away in my closet and haven't really brought them back out. But last month I brought them back into my life, as something calming to do while watching TV or listening to a podcast. It's an activity that feeds my creativity, but doesn't expect much out of me. It's exactly what I need right now.
5) Celebrating all of the birthdays. September is such a crazy birthday month in my family (anyone else?). We have my brother, my nephew, and my stepdad. And a bunch of my friends have birthdays as well. Thankfully, the hurricane didn't affect celebrating the birthdays of my loved ones. My nephew – who turned NINE, and it's killing me – celebrated with a pool party with all of his friends and it was so much fun! Pool parties > any other kind of party, amirite?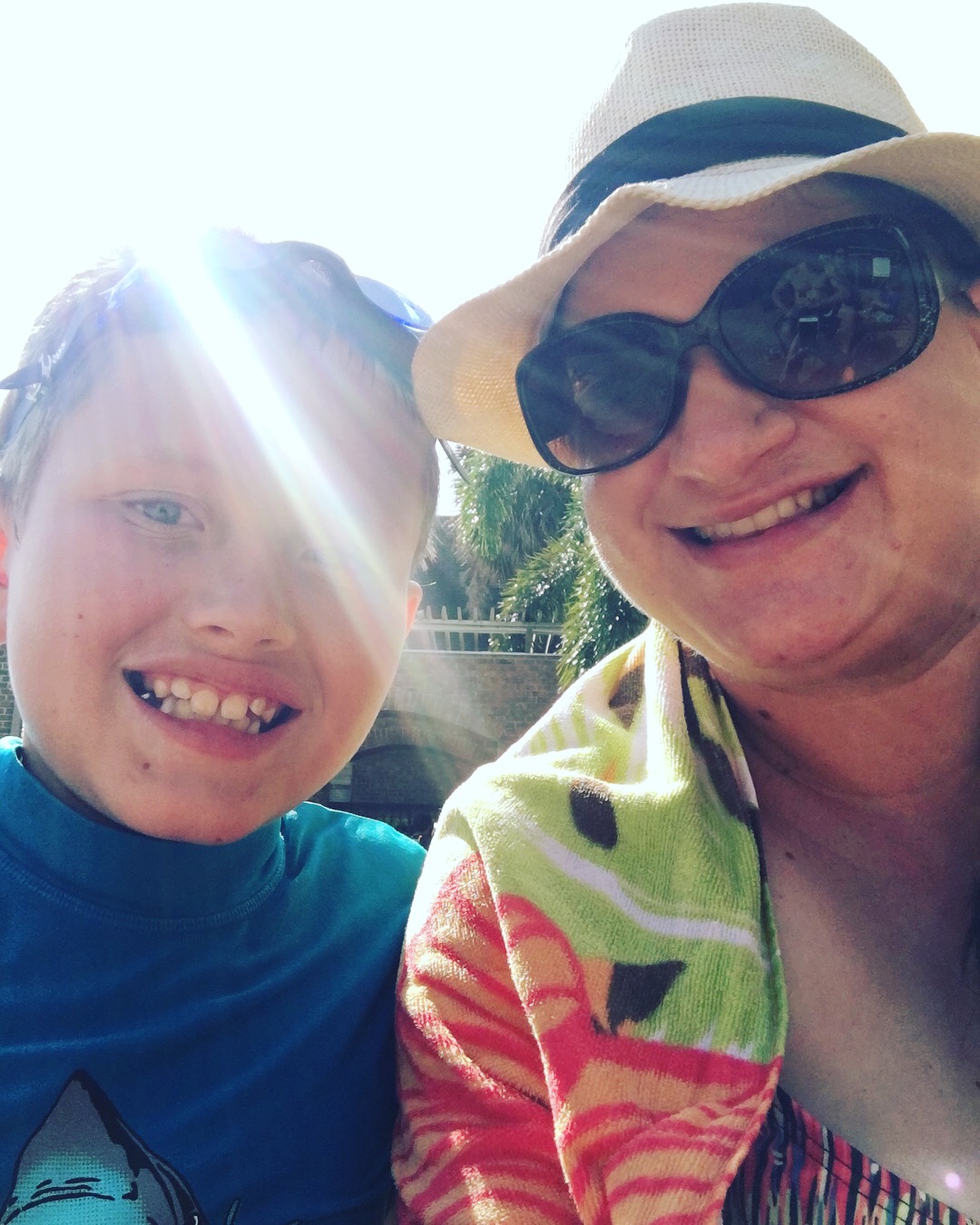 6) Finishing Gilmore Girls. You guys, I finally finished Gilmore Girls! It took me forever. At least a few years, haha. I have a lot of thoughts, especially after watching the revival episodes. I loved A Year in the Life and thought it was just about perfect. After watching the entire series, I realized that I don't like Rory as much as I thought I did (especially once she went off to college), Lorelei is everything to me but Kirk comes a close second, I'm the only person in the world who actually liked Digger and thought he was a great match for Lorelei, and the final four words were laaaaaame. Oh, and #TeamJess forever! I'm trying to decide what my next binge show will be. I was thinking about going back to Friday Night Lights (I watched the first season, but then put it aside to watch Gilmore Girls), but it's not on Netflix anymore, wah. So, now I'm debating between Mad Men and The West Wing. Thoughts?
7) Seeing John Mulaney with my mom. My mom and I both love John Mulaney. She loves that he's not crass and vulgar in his comedy, and I love his self-deprecating sarcasm. When I heard he was coming to St. Pete on his tour, well, I couldn't buy tickets for us fast enough! We had a splendid evening – we went out to dinner in downtown St. Pete and then to Mahaffey Theater for the show. John Mulaney was just as funny as I expected and it was so exciting to see him in person after watching all of his comedy specials and his short-lived TV show. The only downside to the event is that Mom and I had to be seated next to the most annoying group of friends who kept screaming "WOOHOO" every other minute and yelling things at Mulaney (except we were seated near the back of the theater in the balcony – he can't hear you!). It put a damper on my evening because they made my ears ring (yay, HSP probz), but it is what it is. Maybe next time, I'll opt for seats on the main floor.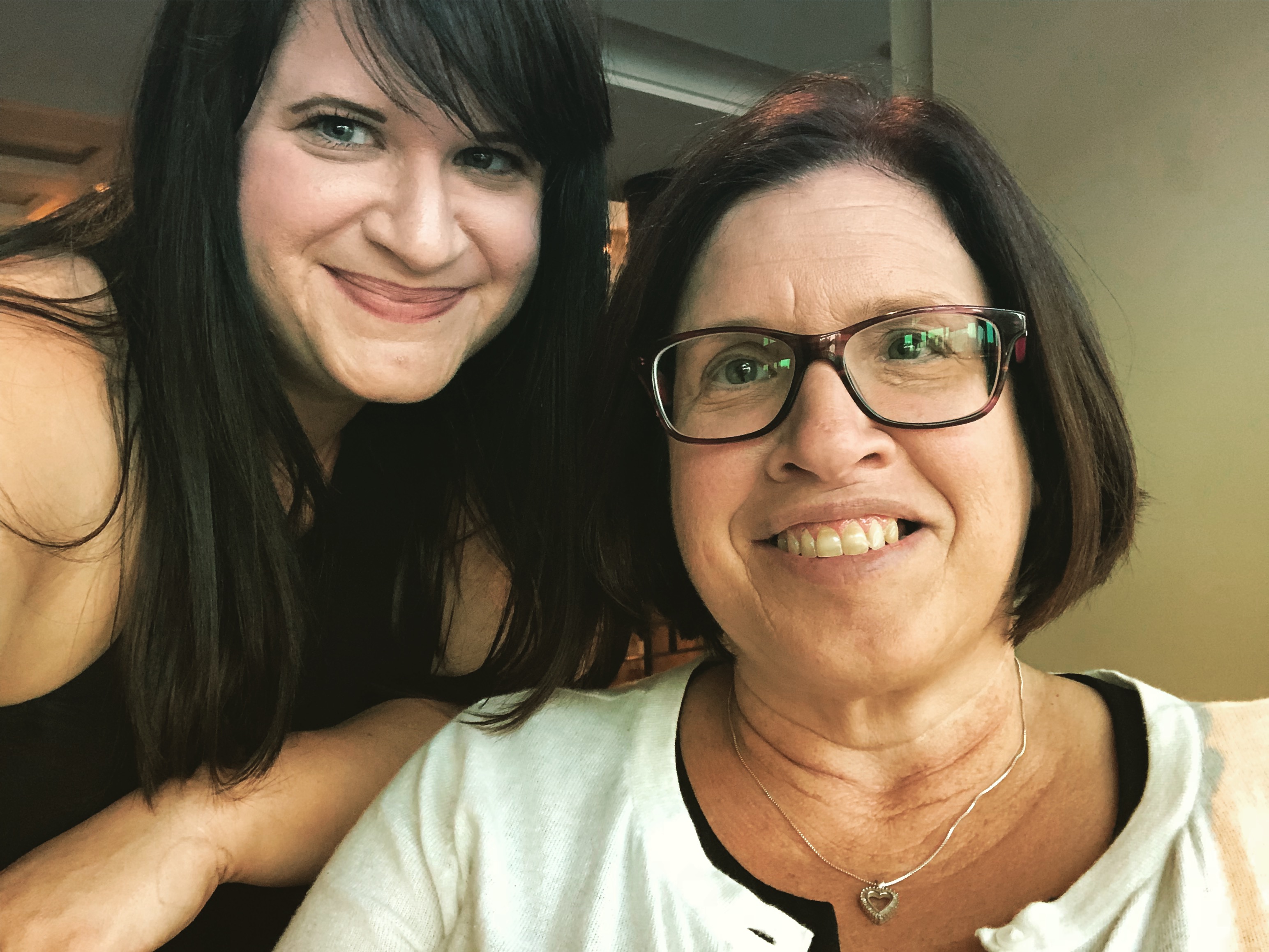 8) Dutch sleeping so much better. I mentioned this in my recap post last month, but it bears repeating because I can't tell you how grateful I am that Dutch is sleeping better. Before he was on his anti-anxiety meds, I never knew what kind of night was in store for me. Would he fall asleep in 10 minutes? Would it take two hours? Would he spend an hour crying? And now, I don't have to worry about any of that! As long as I give him his meds early in the night, he falls asleep easily (it still takes about 15-20 minutes, but that's nothing compared to what I was dealing with before) and stays asleep all night. It's so nice to get a full night's rest again!
9) A night out with book club. This past weekend, I had a fun night out with my book club ladies. We had dinner at this adorable, hole-in-the-wall Italian restaurant and then planned on going bowling, but when we got to the bowling alley, we found out that open bowling wasn't until 9 p.m. (it was 8 at this time). So, we scrapped those plans to get some ice cream and just chit-chat! It was a fun evening, even though I was starting to feel under the weather, and I was proud of us for making it to 9:45 p.m. before we all called it a night. 😉 We're some wild women! Also, how cute is this photo that my friend captured? We were all laughing our heads off about something!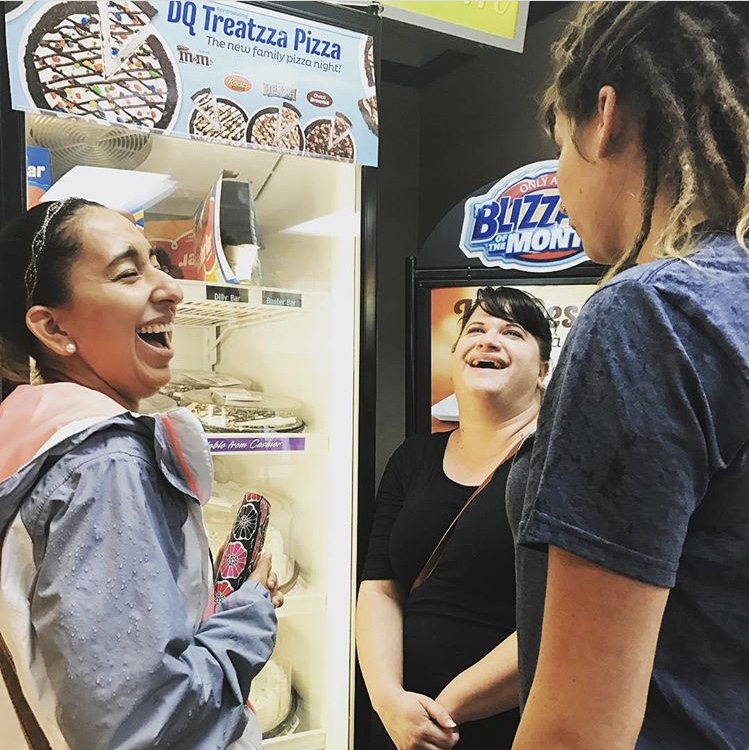 10) Getting a new iPhone. I'm so happy with my decision to get a new iPhone, especially considering the space issues I was having with my old one. (I had 4 gb left of space on my old phone. On this one, I have 50 gb left!) And it's nice to have a functioning battery again. I can usually go all day without a charge! What a concept. 🙂
What did you love about September?