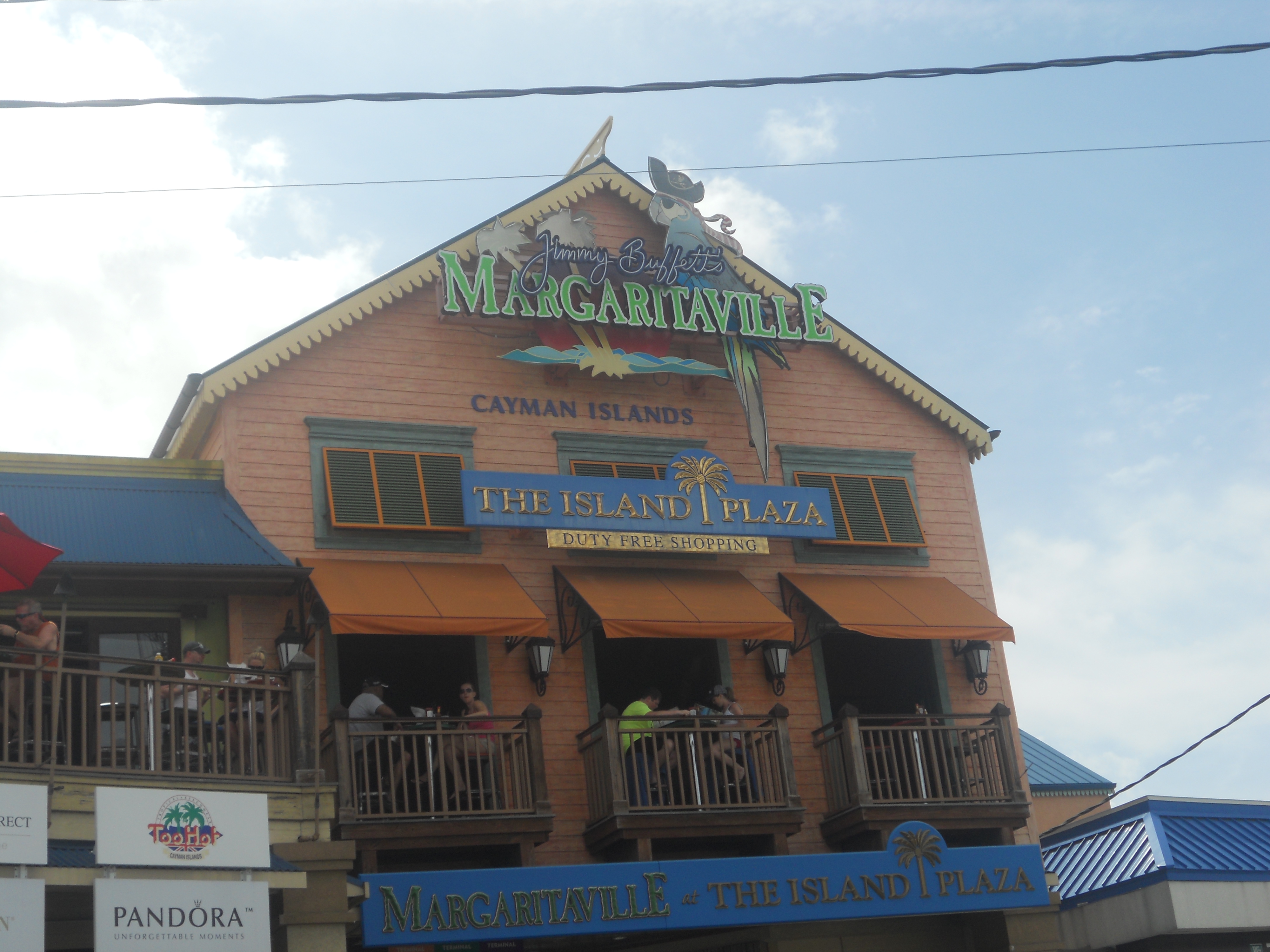 When I left off on recapping my 2013 cruise, I had finished my parasailing excursion which was one of the most awesome moments of my life. I wholly recommend anyone who's up for a crazy adventure to try parasailing. It's an incredible experience!
But back to Grand Cayman. After everyone had a chance to be up in the air, the boat brought us to the Seven-Mile Beach which was already super crowded with people and Mom and I both felt kind of meh about it so we opted to go back to the cruise port instead. The other two times we've been in Grand Cayman, our excursions have been long and haven't left any time for exploring the island. At this point, it was barely 10am so we had plenty of time to spend in the port before going back to the ship.
It was fun to actually get out of the port square and walk around the island. We didn't venture too far away, mainly just walked over to Margaritaville and all the stores and shops in that center. Very touristy, very crowded. I wound up buying a shirt but nothing else really caught my eye. Around 11:30, we made our way back to the ship. Just a few hours spent on the island, but there really isn't a ton to do around the port. Grand Cayman is always fun to visit, but since I've been there once a year for the past three years, it's safe to say I'm ready to move on to other Caribbean islands and destinations.
We were back on the ship by noon and enjoyed a delicious Caribbean meal of jerk chicken, red beans and rice, and beef stew. So good! We had a fabulous view of the Caribbean and the ship was quiet and calm, with most people out exploring Grand Cayman.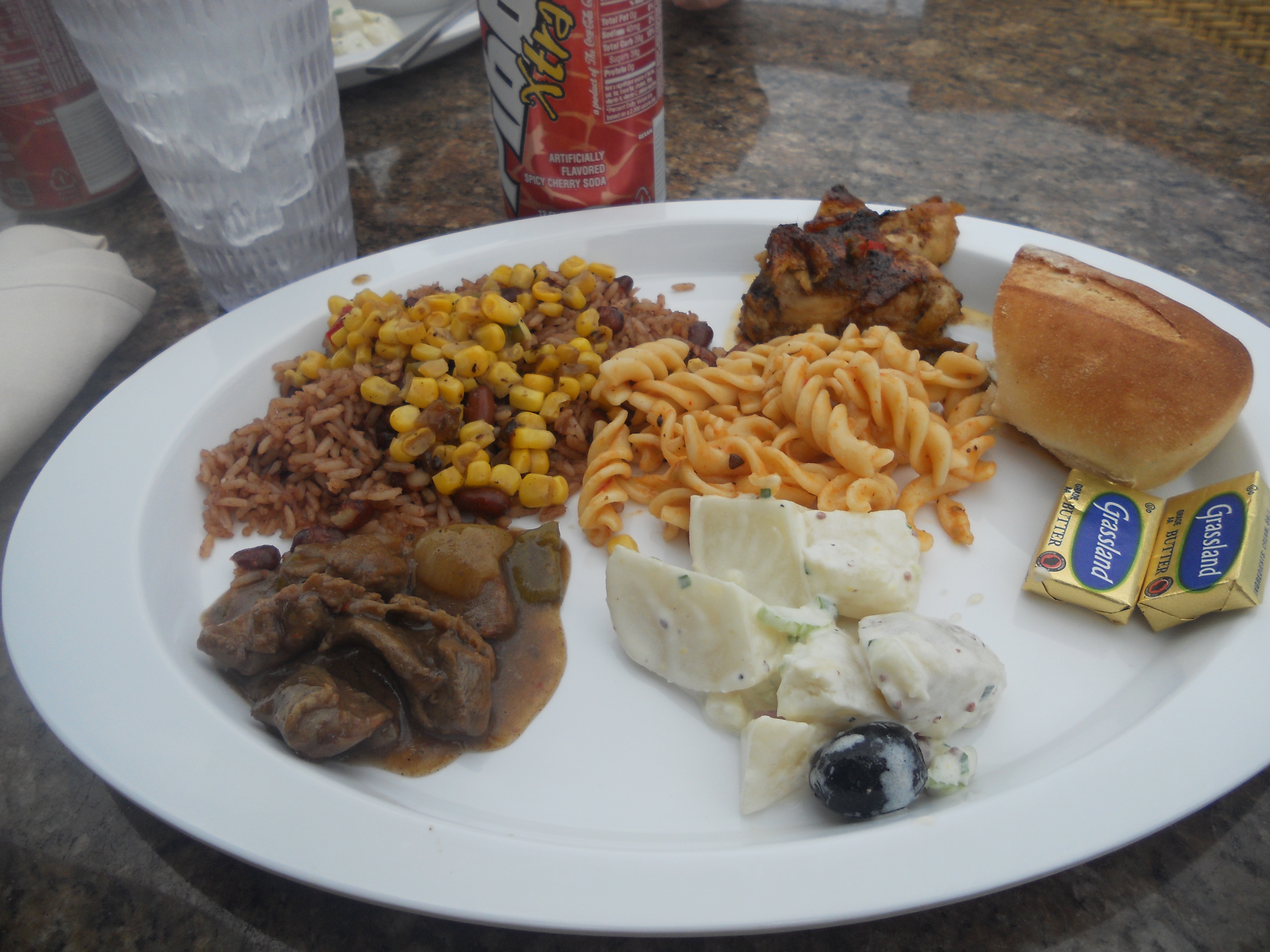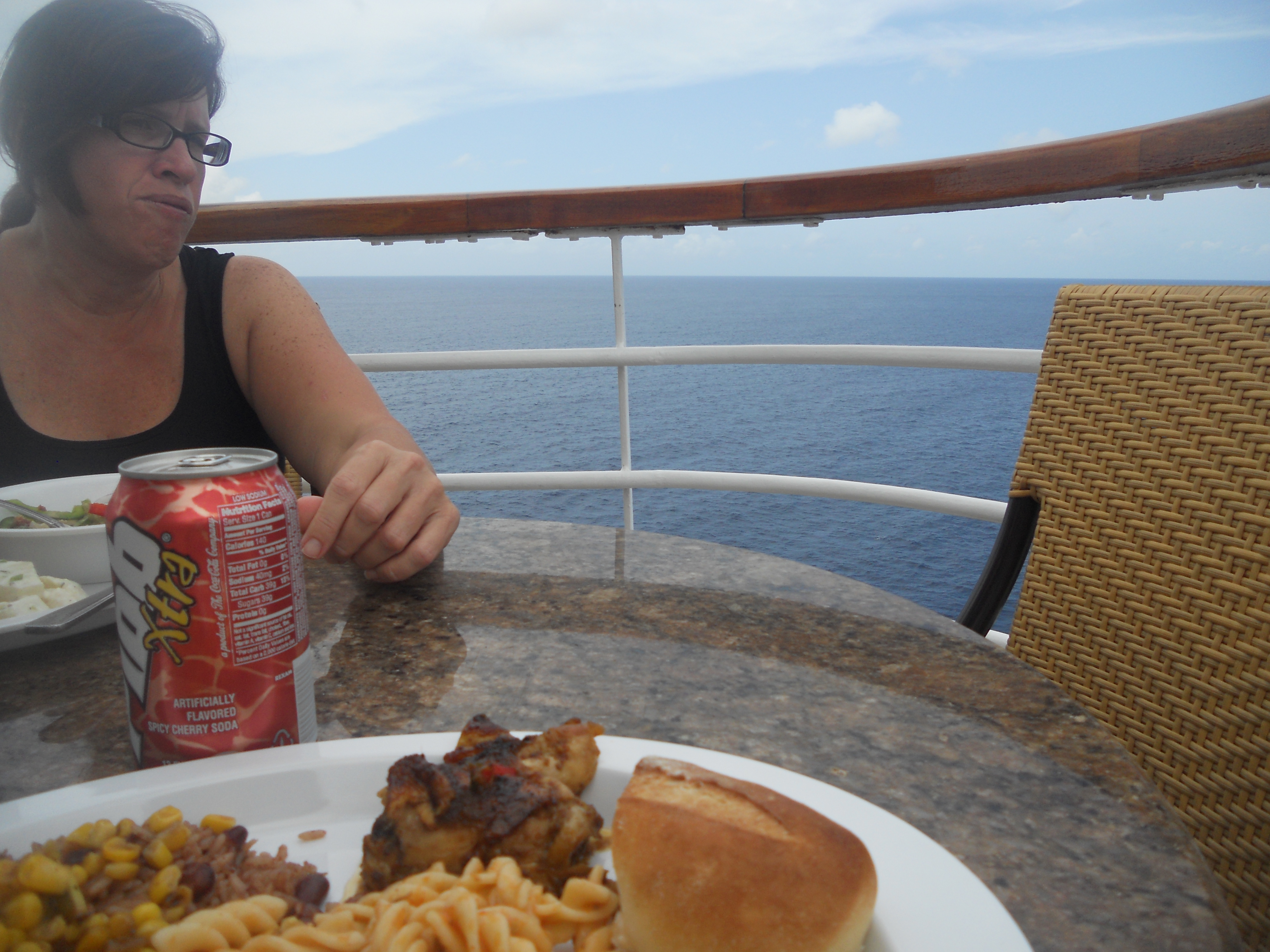 After lunch, we headed down to Serenity Deck where we scored two fabulous deck chairs with an umbrella! Seriously, with only a few deck chairs that have an umbrella, it is a prime location and I was so happy we snagged it that we spent about 6 hours outside on the deck!
We read, we napped, we both enjoyed a Mango Swirl, we had a snack of cookies & ice cream. We watched the ship leave Grand Cayman and start sailing to Cozumel. It was SUCH a wonderful afternoon. So calm. So peaceful.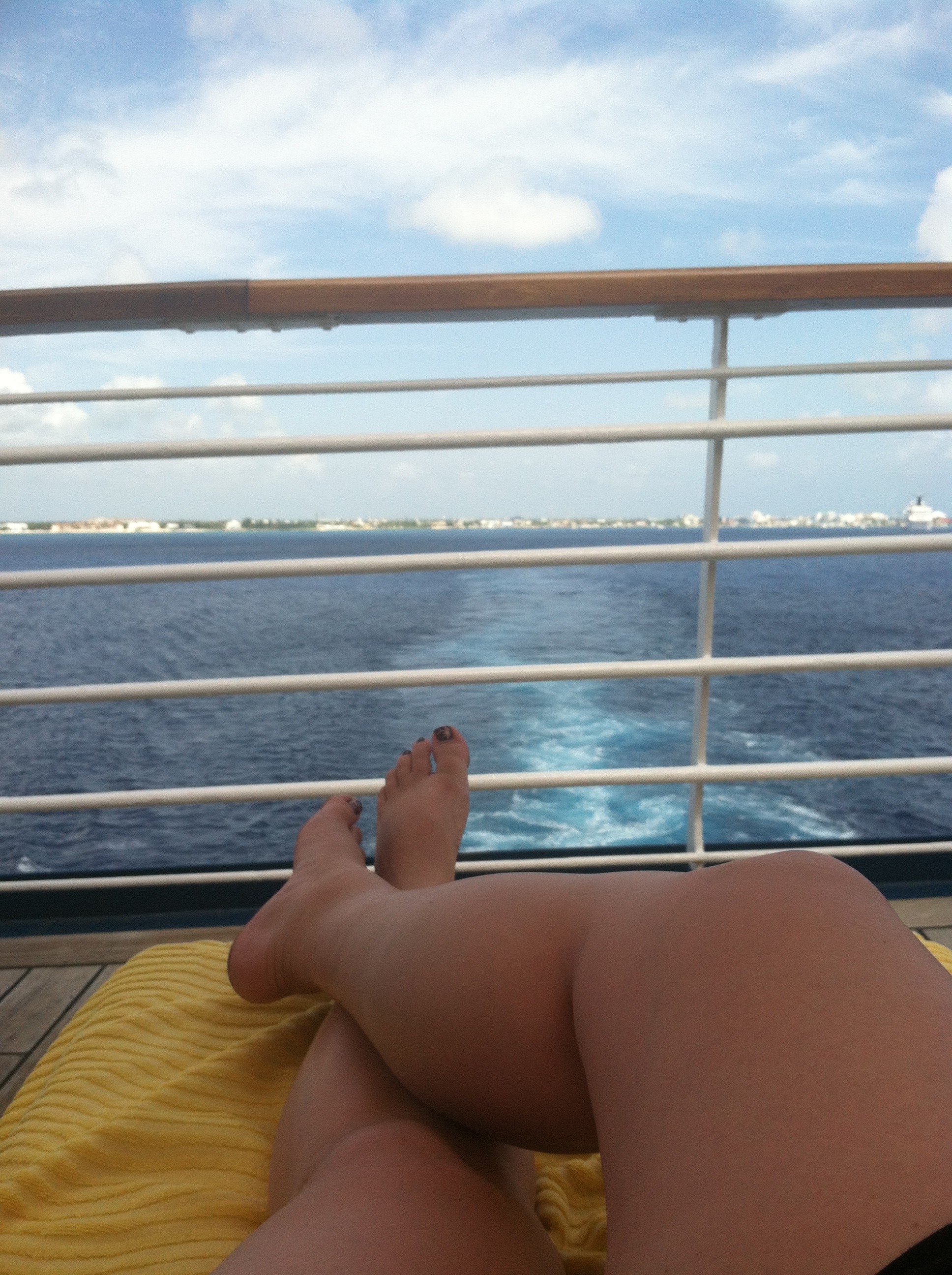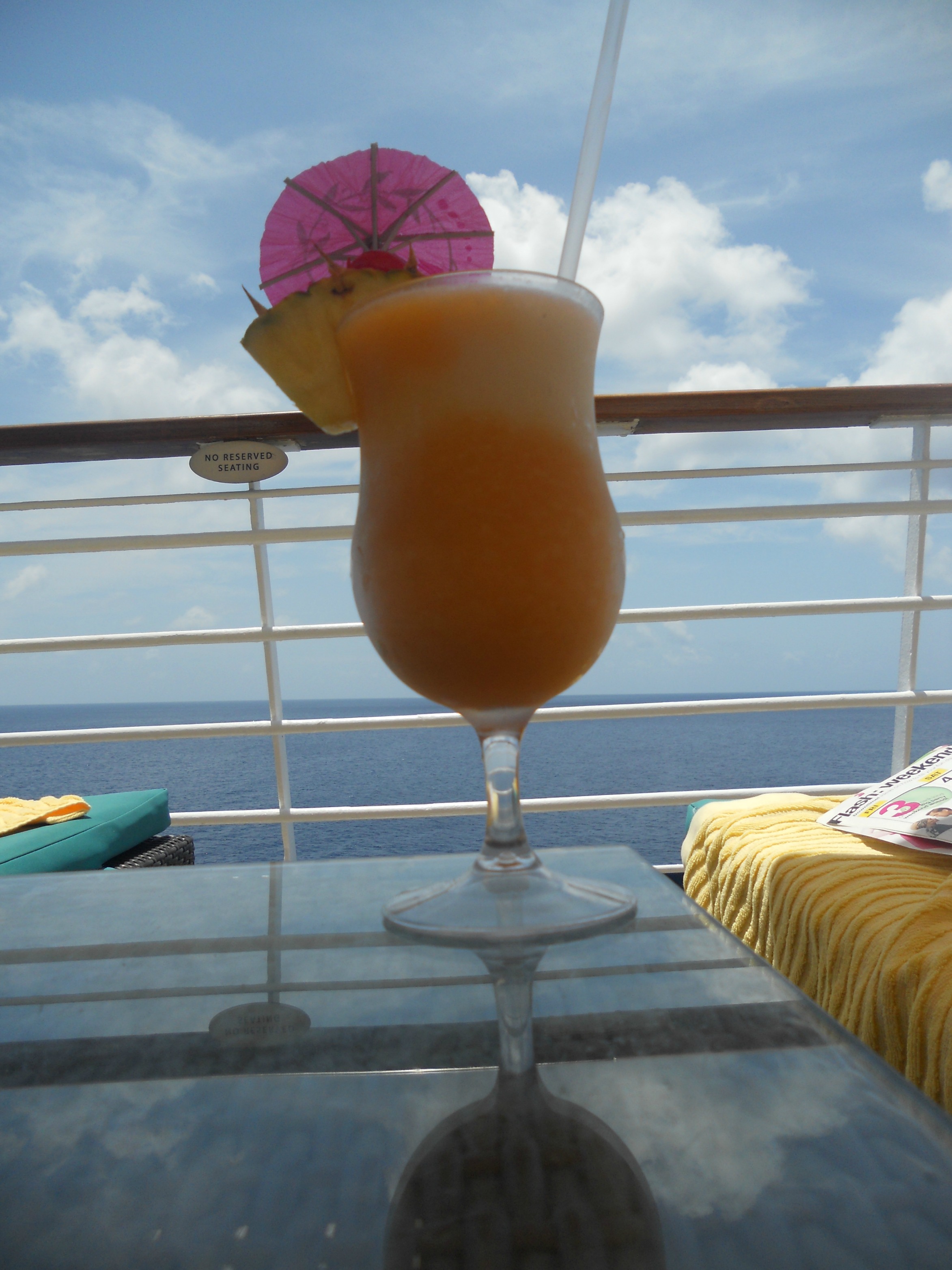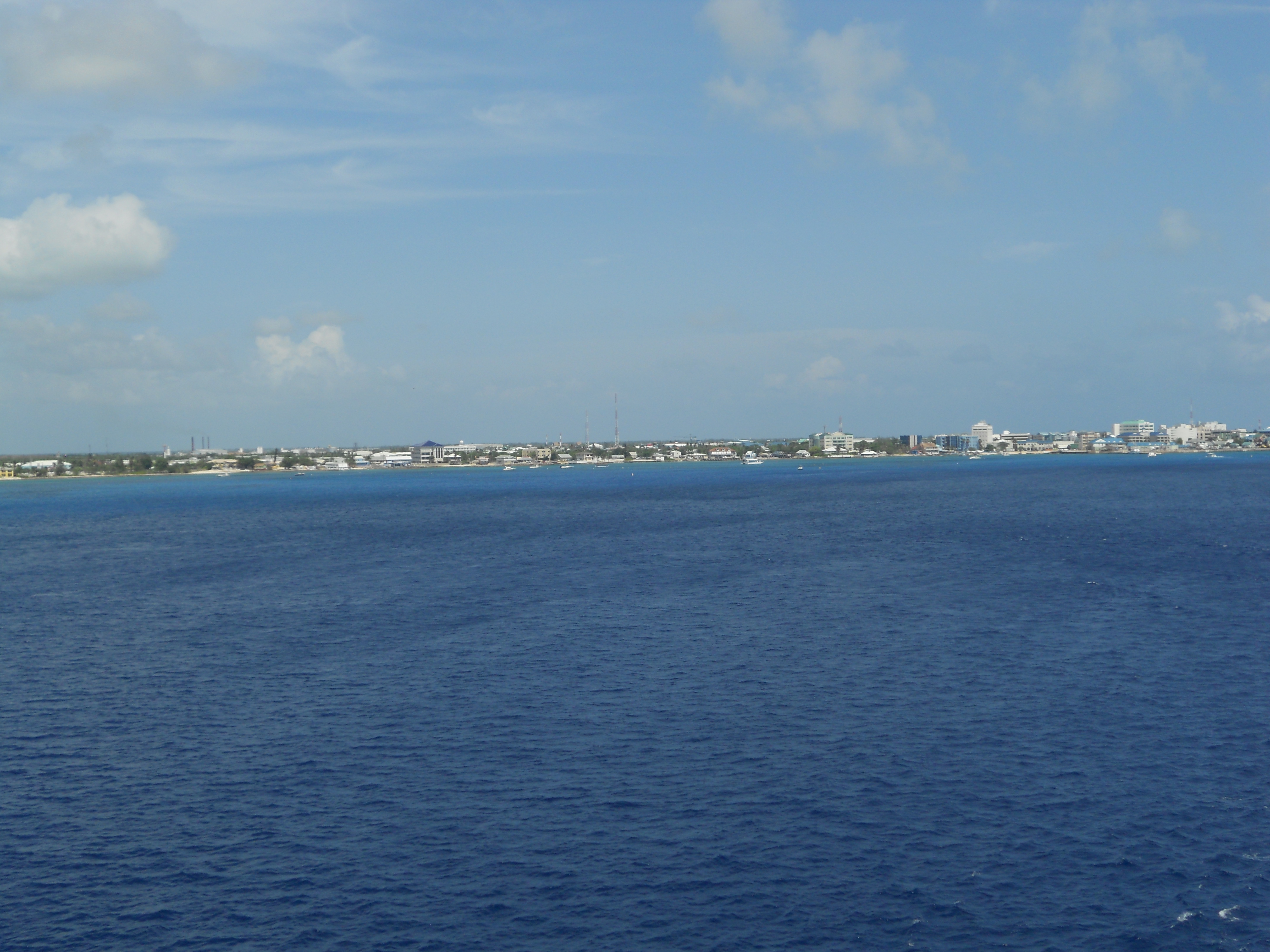 I wrote in my Notes app about how I felt at that very moment: "I just feel so happy right now. So alive. So content. I could stay here forever." It was one of those perfect afternoons where everything feels as it should be. I felt so at peace.
Around 6:30, we headed back up to our cabin to get ready for dinner. By that time, we had spent over 10 hours in the sun! Yikes. (It felt amazing, though. I wouldn't have it any other way!)
When we came to the table at dinner, everyone applauded for us for surviving the parasail, which was cute. We became the "Twisted Sisters" of the group! At dinner, we all chatted about what we did during the day in Grand Cayman and it was just a really great dinner. All of the dinners ended up being amazing and I really, really loved our dinner companions. It was one of my favorite parts of this cruise and usually, I get really stressed about the dinners and being social. It was a nice change.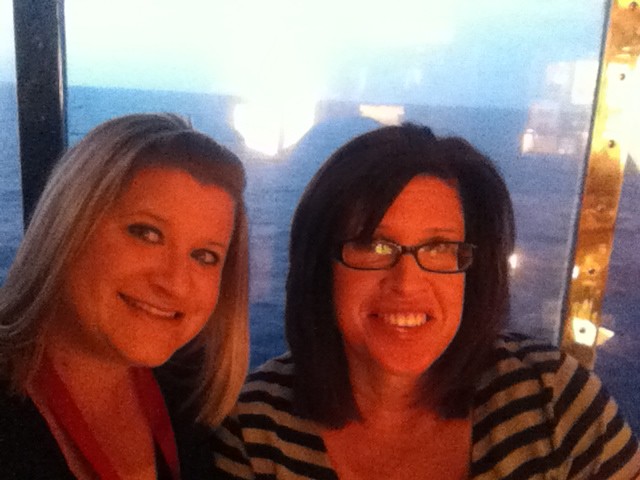 After dinner, there wasn't much going on by way of entertainment so we took some pictures of ourselves in the atrium, strolled around the gift shop, and then headed back to our cabin. We were in bed before 11 and ready for what awaited us tomorrow – Cozumel!