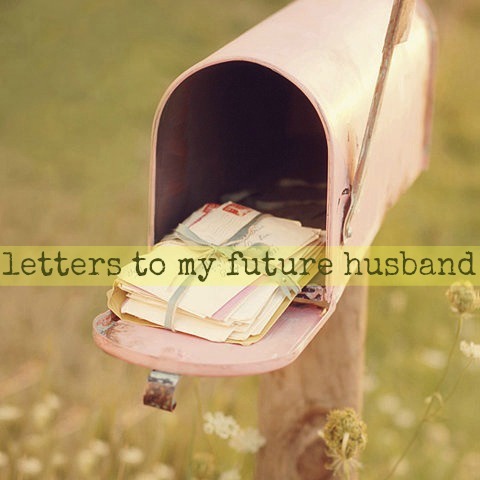 My dearest husband,
I've been thinking a lot about what I want from our marriage. You see, when I began writing these letters I had no experience with relationships or love. I was paddling blindly, desperate to understand why I seem to be on a path of unceasing singlehood. I had no idea what I even wanted, what kind of partner I would be, and the commitment it takes to be in a successful relationship.
Over the past year, I've tried to put myself out there more. I've dated, laid my heart on the line, been given my first kiss, and had a taste of what life in a relationship is like.
I've met guys who have made me laugh and guys who have made me crazy. I have held them up to my high standards and they all fall short, but still I try to remind myself to just enjoy the experience – even though they aren't who I see as my future husband.
A few years ago, I wrote a list of the traits I want to see in my future husband. Some of the traits I considered to be non-negotiable and some of them, I considered to be trivial but still things I would like to see in my future mate.
But the more I date, the more I grow, the more I experience… I realize there are only two traits I want from you.
I want you to love Jesus and I want you to love me.
I want you to be so filled up with Jesus that it exudes from your every pore. I want you to talk about Him with excitement, as if He's your best friend and you want the whole world to know. I've been dating guys who don't love Jesus, or who get too caught up in the theology surrounding religion and not the relationship aspect of His love. First and foremost, more than anything in this world, I want you to love Jesus. A man who loves God is makes me swoon more than a man who has a ripped six-pack or makes me laugh or has an Australian accent. (But, you know, if you do have those other three qualities… I'm not complaining.)
Secondly, though, I want you to love me. I want to know I am important to you. I want to feel safe, secure, and protected when I'm with you. I want to know that we will grow together, laugh together, fight together, have fun together. That we are a team and you are mine and I am yours and our love is a bond that will keep growing and growing and growing. I want to be loved by you. I've never known romantic love. I don't know what it feels like. I'm sure it's scary and terrifying, but exciting and thrilling and everything I need at the same time.
The checklist doesn't matter. What matters is us. Our love. Our love for Jesus and our love for each other. It doesn't matter if you hate football (or, shudder, love the New England Patriots) and think baseball is the best game invented. It doesn't matter if you don't crack jokes all the time or always forget the difference between your and you're. Those are trivial things that don't mean so much in the long run. Similarities are important, of course, but at the end of the day, what matters most is your relationship with God and with me.
I'm so excited to meet you some day. I'm so excited to begin our story, to one day marry you and have a life with you. Someday soon.
With all my heart,
Your future wife