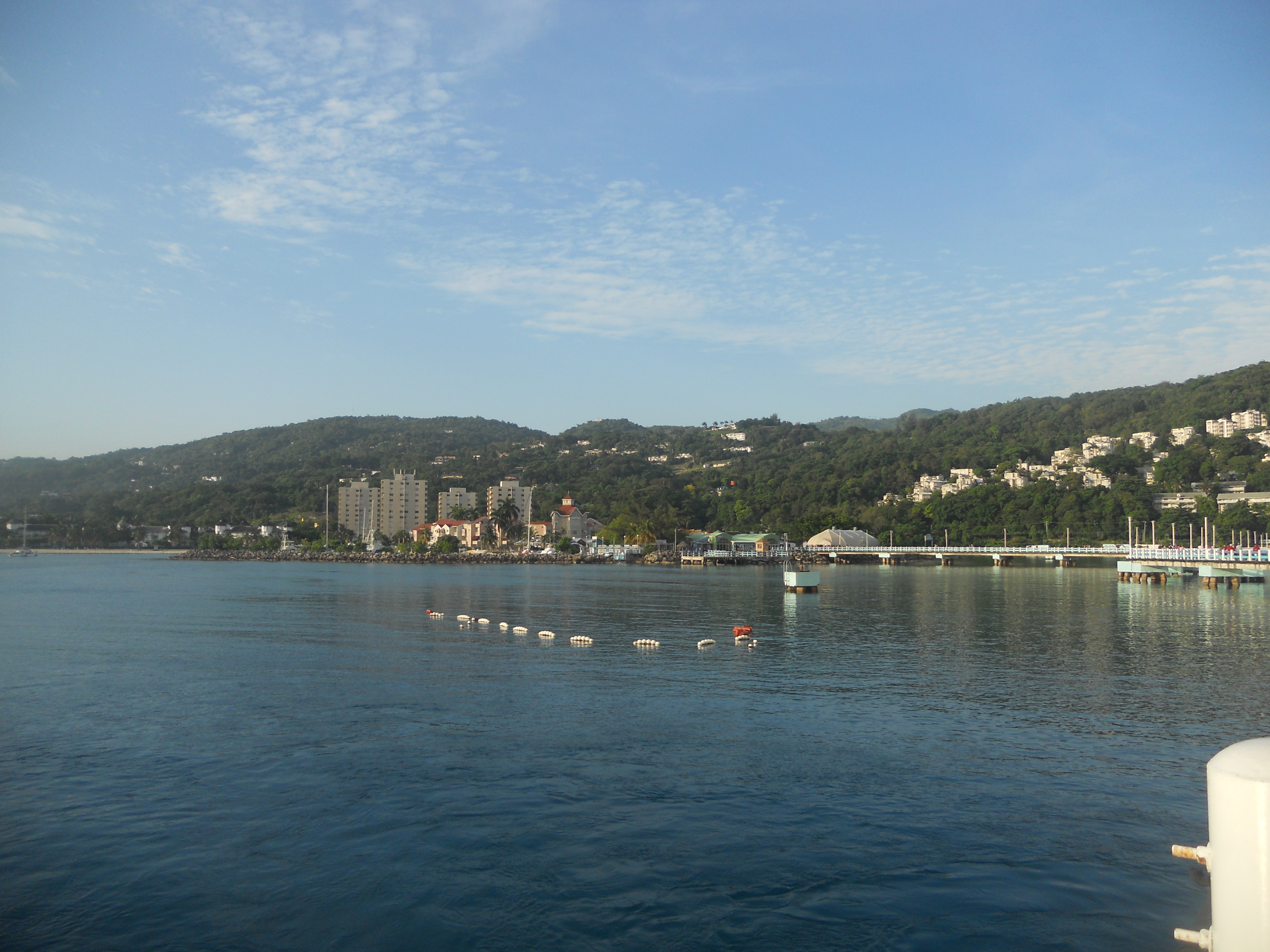 Well, it is officially my last day of work before vacation starts! On Monday, my mom and I will board the Carnival Paradise for our fourth cruise together. It's a five-day cruise, sailing to Grand Cayman and Cozumel. We have fun excursions planned in both stops and I'm just excited to spend an entire week completely disconnected from reality, reading trashy romance novels while sunbathing, drinking fruity cocktails, and having completely new experiences.
On that note, I wanted to take time today to list five things I am looking forward to next week:
1. Fancy dinners. I was talking about cruising with a friend after I had come back from my cruise last May and she mentioned how she doesn't like cruising because everything is decided for her, like entertainment and eating. I mean, I get it. You don't get a whole lot of options when it comes to what you want to eat. But for me? That's one of my favorite things about cruising: I don't have to make any decisions! I don't have to think about where I want to eat and then what I want to eat… I just go to the dining room at my appointed time and pick off the menu. They have a variety of options that changes nightly so I never feel bored with my choices. There's no "I don't know, where do you want to eat?" conversations. It's nice. Plus, the food is pretty good and the desserts are amazing. I think the only thing I don't like about the dinners is that they seat you with other people on the ship. While you can request having your own table, we never have. I just get very panicky about having to make small talk with strangers, but in a way, it's very good for me to do so and be more friendly than I'm apt to be.
2. Serenity deck. Oh, my favorite part of the ship. The Serenity Deck is an adults-only deck that offers a peaceful retreat, away from the hustle and bustle of the lido deck. The deck chairs are more luxurious, the space is calm, and it feels like a true getaway. I love the Serenity deck so much, though it's a small area of the ship so the deck chairs fill up quickly, especially on days at sea. It's just a wonderful experience.
3. Our excursions in Grand Cayman and Cozumel. This will be our third time in each port of call, so we wanted to be more adventurous with our excursion picking. We've done Stingray City twice, we've swam with dolphins, we've toured ancient ruins, we've zip-lined, we've snorkeled… we've done it all, it seems! But we did a lot of searching, even looking at discount excursion websites to see if we could find different options somewhere else, but eventually wound up back on the Carnival website and found two fabulous excursions. In Grand Cayman, we are going parasailing (!) and then spending a few hours on the famous Seven-Mile Beach. We typically stay away from "beach escape" types of experiences, but once I got it in my head to go parasailing, I couldn't think of anything I'd rather do! (The beach is just an extra perk!) I am really, really excited about this excursion and hopefully the wind is calm and cooperates!
In Cozumel, we are participating in the Amazing Cozumel Race. My mom and I are huge fans of the reality show The Amazing Race and I've bypassed this excursion a few times. On the Carnival website, it has over 60 reviews and a 4.9 out of 5 rating. And I read through every single review and got this overwhelming feeling of, we have to do this! So we booked it and I'm equal parts nervous and excited. It involves running around San Miguel, the largest town in Cozumel. The locals get involved and it is a fun few hours of deciphering clues. At the end of the race, all the teams converge at a cantina for a post-race ceremony. Our excursions in Cozumel haven't been the best, so I'm really hoping this one will be fabulous! It sounds like such a fun way to explore the city.
4. Disconnecting for five days. I am so looking forward to disconnecting from reality and getting away from it all. I need a break from spreadsheets and number crunching and analysis. I need time away from computers and Twitter and Instagram. I need five days where I can be completely present and in the moment, not worried about to-do lists or posts to write or workouts to complete. Just here. Present. Available.
5. That vacation feeling. Oh, you know the feeling. That feeling of release, of being free from problems that happen in the real world. That feeling of waking up leisurely and eating whatever you want. That feeling of having a drink at midday, with the sun beating hot on your face and the ocean in front of you. That feeling of experience, of getting outside and doing things that are slightly scary but bring the life back to your eyes. That feeling of not having a "to-do" list to work from or duties to adhere to. That vacation feeling… it rejuvenates me. It brings a pep back into my step. I'm so ready to experience that feeling once again.
Three more sleeps!