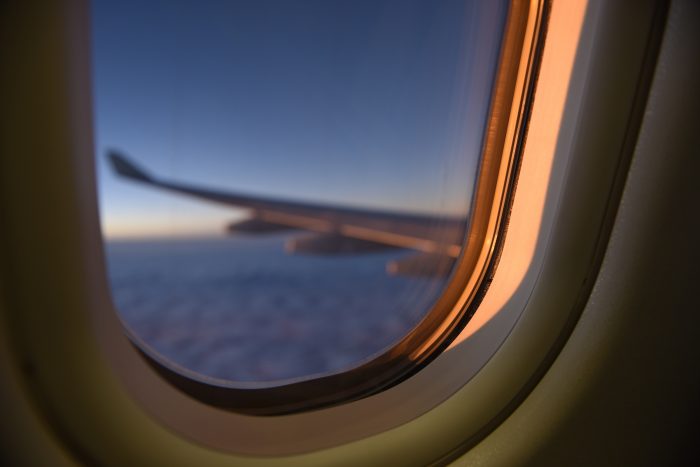 1) My trip to Puerto Rico was the first non-cruise vacation for my mom and me in a really long time. Actually, excluding our weekend trips to Savannah, it's probably the first real vacation outside of cruises we've taken together. (We didn't travel as a family when I was younger.) And, guys, we've been spoiled by cruise ships. We quickly learned how much we enjoy not having to worry about where to eat every single day for every single meal. I missed just going down to the lido deck for lunch at the buffet and to the dining room for a yummy, sit-down dinner. Instead, every meal felt like a production. We not only had a find a place to eat (that would suit our very picky tastes!), but also had to figure out a way to get there. Should we just find a restaurant within walking distance or take an Uber? It's funny because people who don't enjoy taking cruises cite this very reason for why they don't like them: having their meals decided for them. They want the freedom to explore interesting restaurants and cuisines! I've always said this is exactly why I like cruising (not having to come up with a place to eat every day/night), and this trip to Puerto Rico taught me that it's completely true. I truly missed the simplicity of dining.
2) I am one of those weirdos who hasn't done much travel by plane in my life. I've done a lot of road trips and cruises, so this trip to Puerto Rico was only the third time I've been on a plane. (I know, I know.) I have a lot of friends who have a ton of anxiety when it comes to plane travel – I'm talking "need a Xanax or a few glasses of wine before the flight" type of anxiety – so I was interested in how I'd deal with it. Turns out, no anxiety problems here! Maybe it's the meds I'm on, but I found the whole experience rather fun and exciting. From lifting off to being in the clouds to touching down, it was all incredible to me. I even really enjoyed being in the airport. The people watching is sublime and I enjoyed just kicking back with my Kindle as I waited for my flight. It made me want to do a whole lot more plane travel – and soon!
3) When I'm in my normal life, I don't really drink alcohol all that much. Maybe I'll get a drink if it's happy hour and there's a special, but usually not. But when I'm on vacation, all bets are off. I'm getting a drink with every meal, who cares if that pina colada is $15? GIMME. It's as if I completely switch to this different person – Vacation Steph. Vacation Steph must have a drink with her meals because otherwise, she's not vacationing in the right way. It's funny, the identities we give ourselves. At home, it's rare for me to have a drink. On vacation, it's rare for me not to have a drink. Maybe I think I'm not having the right amount of fun if I don't drink while on vacation? I don't feel that way at home; even if all of my friends are drinking, I don't feel the need to do so, too. Or is it the money aspect? On vacation, I can spend money because I "earned this vacation dammit." In my real life, I'm much more frugal and spending $9 on a cocktail feels sickening. It's an interesting dichotomy… I know I could give up alcohol completely and not feel as if anything was missing from my life. But would I feel like something was missing from my vacation? That… I do not know.
4) I have discovered that I am a lazy traveler. I wish I was not. I wish I was someone who enjoyed scouring travel recommendation sites and finding interesting places to visit, but making so many decisions is overwhelming. Hence why I love cruising. With cruising, I don't have to try to find the best deal on a hotel or Airbnb while praying those handful of bad reviews aren't the more accurate picture. With cruising, I don't have to decide where to eat for breakfast, lunch, and dinner every single day. With cruising, I don't have to plan what to do every day and look through lists upon lists of "top X things to do in Y place." Cruising is just so damn easy. There's very little decision making. The biggest decisions I have to make is whether to do an excursion or walk around while we're in a port. To go to the dining room for sit-down breakfast or the lido deck for continental breakfast. To play bingo at 3pm or take a nap. To spend some time in the sun or stroll around the decks. Cruise life is perfect for the lazy traveler and that's who I am.
5) I've long felt a bit of shame at the fact that I am not as well-traveled as I think I should be. Most of my travel has involved taking a cruise to tropical islands. I've been to Jamaica and Mexico and St. Thomas and the Bahamas… but only for a few hours and never to truly explore these islands. This past vacation was my first time in an airport since 2012. And 2012 was my first time in an airport ever. (A while back, I read a Twitter thread that had a shaming tone about people who haven't been on planes a lot in their life, and apparently, that sense of shame has stuck with me.) Truthfully, though? I enjoy tropical, touristy vacations. I enjoy taking cruises. I have a limited amount of money to spend on vacations and a limited amount of time to take them, so why should I spend it doing something that doesn't make me overwhelmingly happy? Why should I worry that other people scoff at all the cruises I take and think I should opt for less touristy travel? Backpacking through Europe or road-tripping across the country doesn't appeal to me. A European cruise, on the other hand, most definitely does. I'm not going to apologize that my preferred method of travel is by cruise ship, and I'm sure as hell going to stop feeling shame about my lack of experience with airlines.