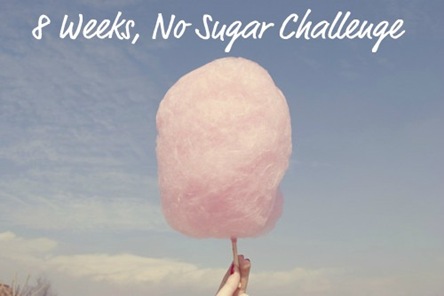 I had a lot of catching up to do after I fell apart during Week 3. A combination of eating my feelings and relaxing the restrictions I placed on myself led to a major downfall that had me stepping on the scale and seeing a very disappointing number. So disappointing, I couldn't even post about my week.
It was a week that showed me that I am no longer a girl who eats her feelings. That is not me anymore. Nothing good comes of that, I get no joy out of it. Simply put, it makes me feel worse than I did before.
Week 4 was tough. It was a hard, emotional, mental battle. I was constantly being hit in the face with temptations and cravings. It seemed as if every hour of every day was filled with thoughts of cheating. I had moments where I was THISCLOSE to giving in but at the last second stepped away and stayed true to the diet. There were times when I felt completely out of control but shutting the door to the temptation or craving was exactly what I needed to regain that control.
I need to be clear, though. I am not into depriving myself. That is not what I'm doing here and believe me, I find plenty of ways to treat myself throughout the week that doesn't include sugary foods. I'm trying to take back control over my eating habits and the only way I know how to do that is to be strict with myself. To declare foods off-limits. But I also loosen my restrictions on the weekends. I try not to go hog wild, but I do allow myself a soda or cookies or what I'm craving. This way I know I just have to be strict five days a week. I hope to get to the point where this feels more natural and normal and I don't need a cheat day. I'm slowly getting there. I can see a change in my body and a change in my mindset. But I also know depriving yourself of foods you crave isn't the way to live life. In most cases, I'm not really craving the food or drink, but want it for the comfort aspect, so I know if I just wait it out, the craving will pass.
I went this entire week without drinking soda. Five entire days. I never thought I could go one day, let alone five. And have it feel completely normal! I went the majority of this week without chocolate and when I did have it, it was in tiny doses. (And I'm trying to stay away from sugar-free chocolate since I'm also staying away from sugar substitutes as much as I can.) Yes, I'm placing restrictions on myself. Yes, I do feel like I'm on a diet. But I'm seeing success. I'm learning more about nutrition and eating the right foods, not the foods that may be low in calories and fat but leave you feeling hungry within an hour.
It's hard. It's unbelievably hard. But I also feel incredible. Not just physically, but mentally. I feel incredibly powerful when I can say no to temptation. I feel in control of my body.
It's a struggle, I won't lie. It is not easy. But it's worth it. It's so worth it.
Wanna see some results? Of course you do!
| | | | |
| --- | --- | --- | --- |
| | Starting Weight/Inches(taken on 3/18/12) | Current Weight/Inches(taken on 4/14/12) | Total Loss |
| Weight: | 154.4 lbs | 148.6 lbs | 5.8 lbs |
| Left Arm: | 13 in | 12.5 in | -.5 in |
| Right Arm: | 12 in | 11.5 in | -.5 in |
| Chest: | 37 in | 36.5 in | -.5 in |
| Waist: | 39 in | 37.5 in | -1.5 in |
| Hips: | 36 in | 35 in | -1 in |
| Left Thigh: | 22.5 in | 22 in | -.5 in |
| Right Thigh: | 23 in | 22 in | -1 in |
*Bolded, colored type are the areas I lost weight/inches in.
Considering I gained a good amount the week before, I am very happy with my results. Lost all the weight I gained the week before along with another .6 lbs! If I want to hit 16 pounds lost by the time my cruise comes around, I would need to lose around 10 lbs in the next month. That's tough, but I'm not stressing. If I don't meet my goal, oh well. As long as I'm sticking to my plan and losing weight, I'm a happy camper. Weight doesn't come off easily for me (contrary to what people think, being young DOES NOT MEAN IT'S EASIER TO LOSE WEIGHT!!!) so 6 lbs in a month is awesome. It makes me very, very happy! And a total of 5.5 inches lost around my body? I'm ecstatic!
My plan for next week is to stick to my diet of eating foods with less than 5g of sugar, staying away from all soda, and trying to lower the amount of carbs I eat. Not in the sense of going low carb, but more in the sense of staying away from white flour as much as I can. I'm fine with whole wheat and whole grains, but not the white stuff. It's so bad for you!
Are you an emotional eater? What tips do you have for someone whose first line of defense after a bad day is reaching for junk food?