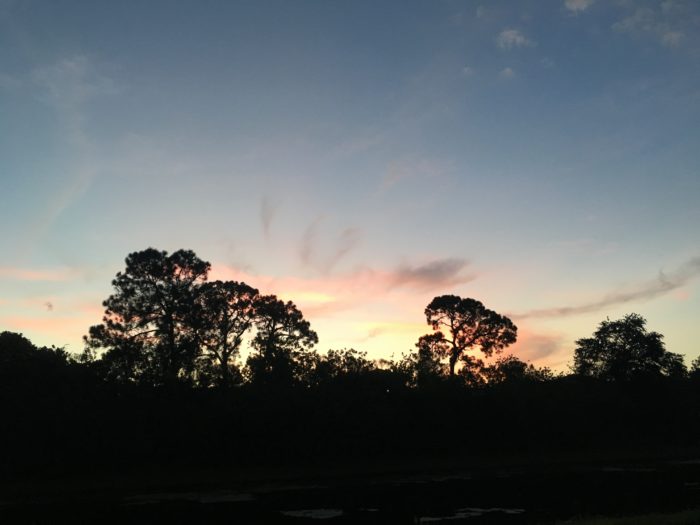 Hello, friends! Goodness gracious, I missed this blog so much! Don't get me wrong – it was nice to get away and I definitely needed the break, but writing is part of my self-care routine, so it was tough to not have this outlet last month. I'm so happy to be back!
August was a fantastic month for me in so many ways. I went to a Rays game with my mom, my nephew, and my brother and it was nice to have a few hours to sit with my brother and just chit-chat. I had some nights out with my girlfriends where we enjoyed good food and even better conversation. We held book club at my complex's pool, which was a joy and reminded me that I need to spend more time at the pool. (Don't worry – Florida will have summer-like temps for the rest of the year, most likely, so I can still enjoy pool time!) I voted in my first local election (yes, I'm one of "those" voters who has only voted for presidential elections – changing that!). I read 13 books and finally joined Book of the Month Club (<– referral link).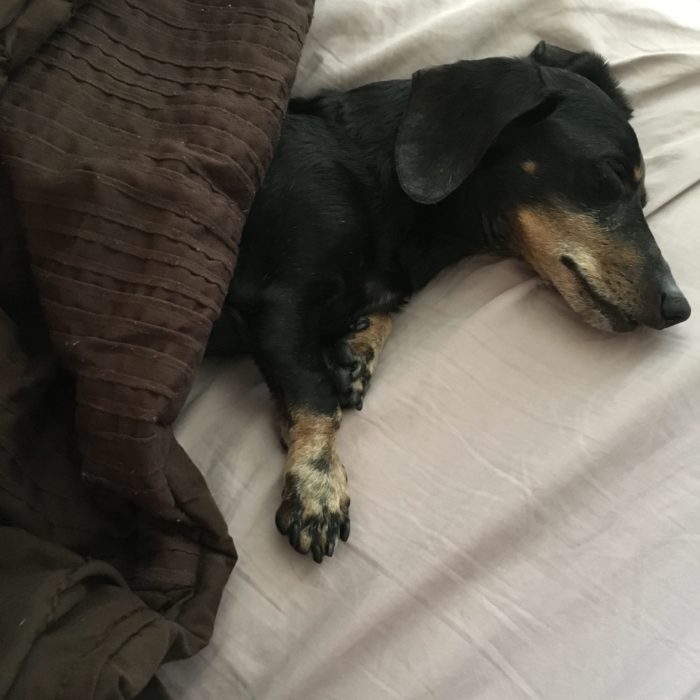 Even though I didn't write any posts in August, this blog went through some massive updates. I had to switch from the small web hosting company I was using because my blog's size has gotten too big for their server. Oops. I guess eight years of consistent weekly posting will make that happen, eh? I'm now hosting my blog through HostGator and the process of switching over was easy-peasy. I also updated my "About Me" page because it felt a bit dated and decided to launch a new blog design because I was growing tired of my old one. It's amazing how much behind-the-scenes work goes into blogging, even for something I do as a hobby!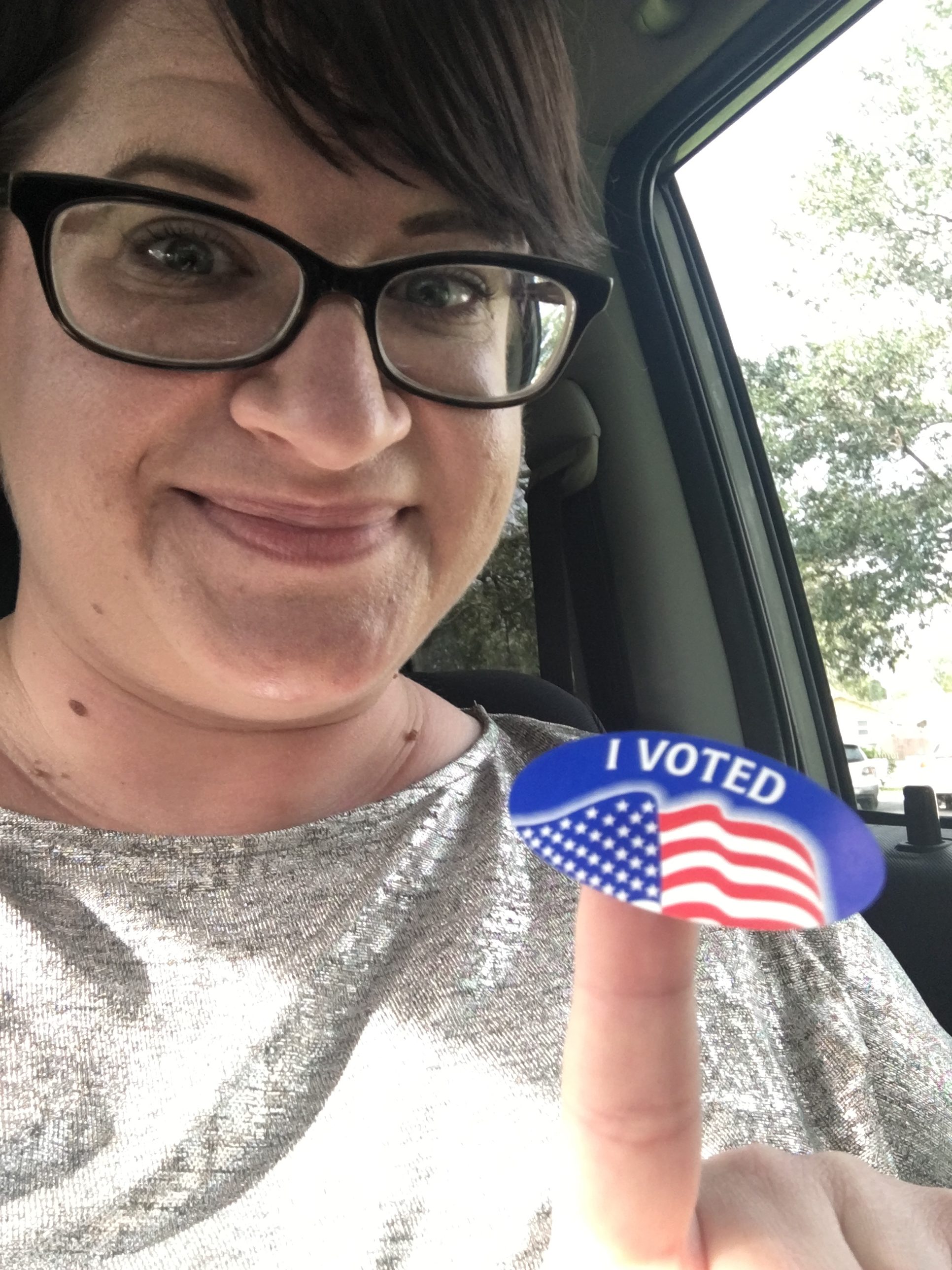 Dutch is doing well, though the arthritis medication the vet put him on did not help with his nighttime restlessness. We had more than a few sleepless nights, and it got so bad that I made an appointment with the vet to discuss his issues. We decided to take him off the arthritis medication and put him on an anti-anxiety medication, since we think his restlessness is due to his dementia more than his arthritis. And, so far, he's sleeping soooo much better. It still takes him some time to fall asleep, but generally not longer than 30-45 minutes and he can settle down pretty easily as long as I rub his back (<– mhm, yes, I do this). He's only been on the anti-anxiety meds for about a week, so I'm hoping within a month, he'll be falling asleep and staying asleep much easier. (I can't tell you how much I need that!) Other than his restlessness, he's doing great! We've even got his liver levels back to a normal range, which is outstanding. He's a healthy little dude and all his issues are more age-related; not much you can do about dementia, blindness, or deafness – just part of the aging process!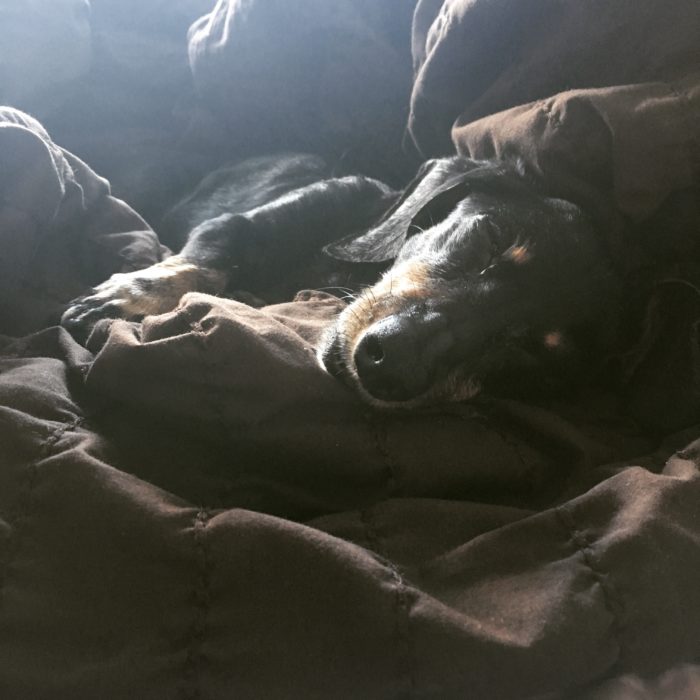 Early in the month, I found out that I had six-and-a-half days of PTO that I hadn't used and that prompted me to give myself two long weekends in August/September. I took a Friday and Monday off at the beginning of the month and gave myself a five-day weekend for this Labor Day weekend, which has been outstanding. I'm not even sure how I have so many days of PTO, but I'm not going to question it! I haven't gone anywhere with these long weekends because I'm trying to save money and I'd like to take a long cruise next year, but it's just nice to sleep in, laze around, and make my own schedule.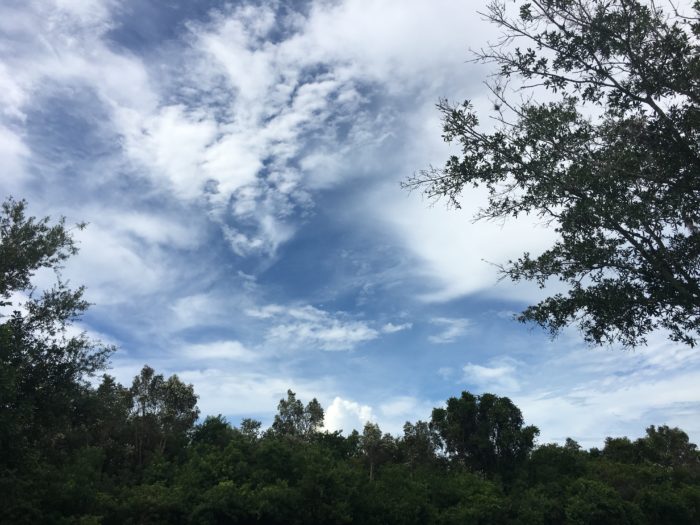 I celebrated four years at my job – I can't believe it's been four years already. It went by in the blink of an eye. And I can't believe that I'm still just as happy today as I was when I started (and, actually, probably happier!). I had a terrific review with my bosses and was given a great raise, so I'm pretty darn happy with where my professional life is at. I've never aspired to the corner office or self-employment in my professional life, so I really enjoy being where I am now: feeling comfortable in my role, being given challenging tasks when I ask for them, and growing by leaps and bounds every year. It also helps that I love the people I work with immensely – many of whom I consider to be my friends.
So, yes, August was a good month and it was nice to be away from social media and blogging. I missed it immensely, especially blogging as I was itching to write a blog post after just a week away. But it's also good for me to step away and just live my life without having to document it for social media or my blog. I tried my best to take as few photos as possible (which is a weird goal to have, I know, but I just wanted to do stuff without trying to find the perfect photo opp) and live in the moment. That said, there's a reason that I have a blog and why I'm on social media. Writing is my happy place and there's truly something about connecting with people online and sharing my life with others that makes me feel good.
How was your August?