Happy Monday! Oh, man, do I love weekends and this one was a fun one. It was partly busy and partly lazy, which is my kinda weekend. It's still stupid hot in Florida (it was 105 degrees on Sunday!), but that's par for the course. We were having some nice weather last week (low 70s and breezy in the mornings!), so I'll cross my fingers the weather will start cooling down soon.
Anyway! Let's dive into some pictures from my weekend, okay?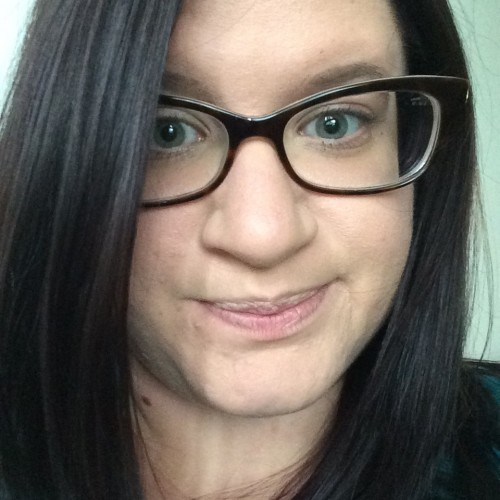 I kicked off my weekend with a much-needed hair appointment. I decided to go a bit darker brown this time around – less red, more brown. I was a little nervous because it's much darker than I normally go, but hey! It's hair! It doesn't hurt to try something new. I'm really happy with the color, though. It's fun!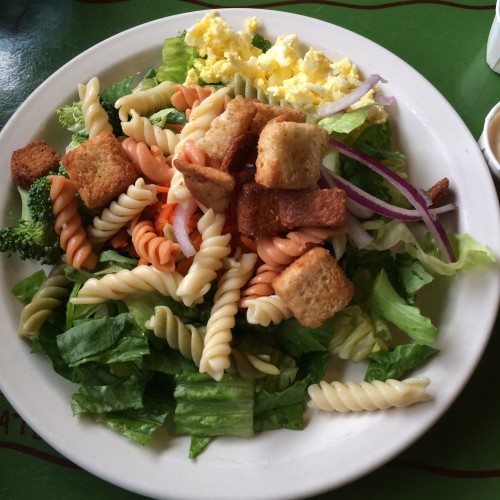 Friday night was book club! We began our night at Sweet Tomatoes. I had a super yummy salad, a million pieces of cheesy bread, and a brownie for dessert.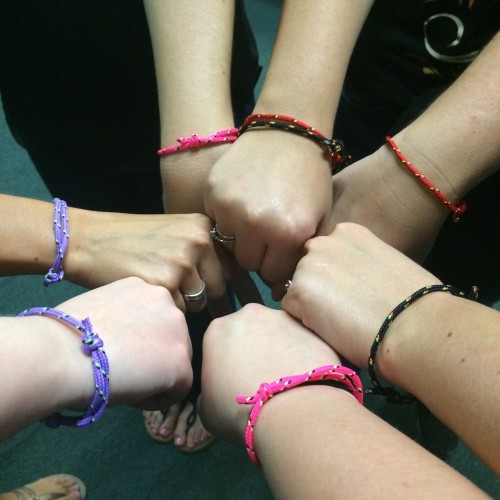 After dinner, a bunch of us headed over to Xtreme Fun Center to play laser tag! The idea to play laser tag was suggested as a joke, but a bunch of us were so down because it just sounded super fun. Unfortunately, I, um, really, really suck at laser tag. Like, really, really. Came-in-last-place-every-time bad. I mean, at least this means I'm not good at killing? Right? Uh.
Anyway, in between laser tag games, we played in the arcade and won enough tickets to buy friendship bracelets for everyone! We're cute, I know.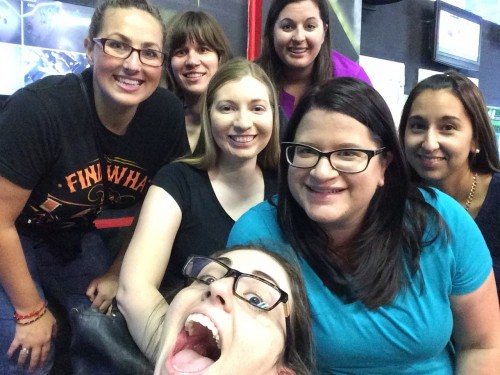 And a group selfie to end the night. I love these girls so much. It's so crazy to me that I found such a perfect book club. They are so my people.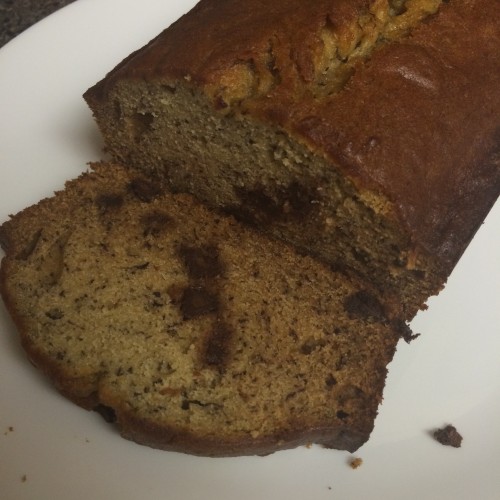 My Saturday started off in a delicious way – homemade banana bread! I had mentioned to a friend how much I love banana bread, and, sweet soul that she is, she baked me a loaf. Seriously. She just baked one for me. Can I marry her?! The banana bread was DELISH and I'm so excited to snack on it throughout the week.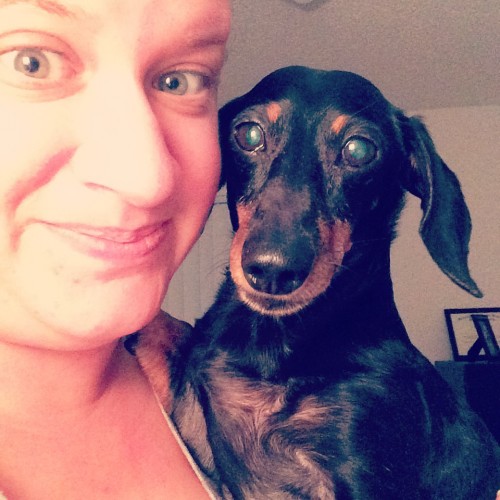 Saturday itself was a pretty lazy day, which I was grateful for. I slept in, did a little cleaning and laundry, sent some emails, and caught up on some recorded shows on my DVR (I give two thumbs up to Gotham and Scorpion and a 'meh' to Madam Secretary and black-ish). I planned to go to Target to get some things (and my nephew's birthday present!), but it started storming terribly around 5:30 and Dutch was pretty anxious about it. He wouldn't leave my side for a minute, so we had many snuggles and kisses!
Sunday afternoon was my nephew's birthday party! It took place at a pool, though I didn't bring a swimsuit because I am a dummy. (It was SO hot! I desperately wanted to cool off!) My grandparents came, and it was so nice to see them. (Side note: does my grandma not look amazing?! You'd never know she's been through cancer three times in the past seven years! She's doing well, and I'm praying the cancer stays away for good this time.)
Anyway, the party was a blast and a bunch of my nephew's little buddies came, so it was fun to see him interact with them and be his usual goofball self.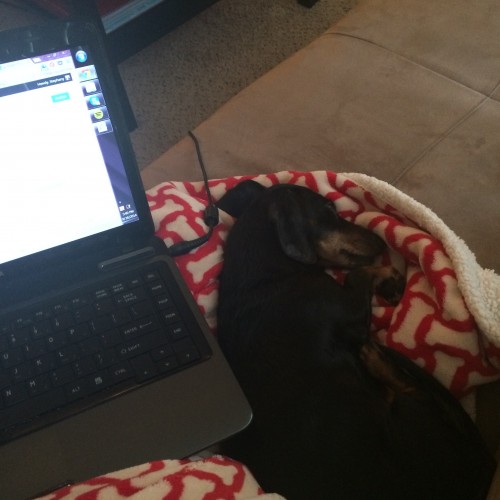 And the rest of my Sunday? Was mostly spent like this. Writing blog posts, reading blog posts, responding to emails, and tracking my fantasy football team. Happy weekend indeed!
How was your weekend? When was the last time you played laser tag?