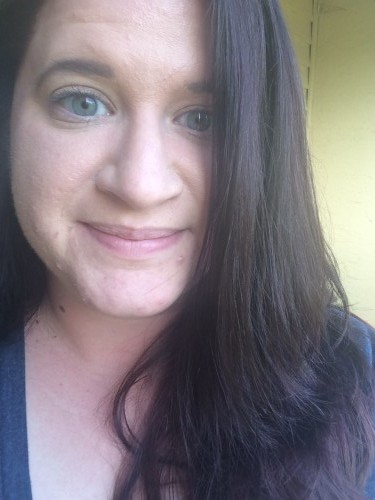 I began my weekend with a quick trip to my hair salon for a hair appointment. I only needed to freshen the color and I had my stylist add more red tones than violet. It's hard to really see that in the above picture, but I'm very happy with the result. And my hair is finally long enough to donate! (It's about 9 inches in a ponytail right now.) So I miiiight be going back to the bob this summer – we shall see!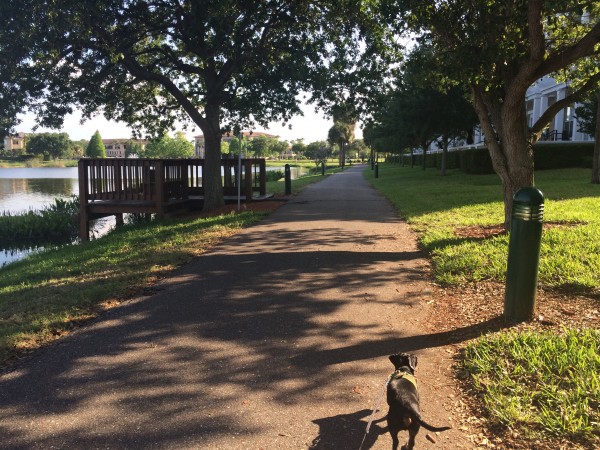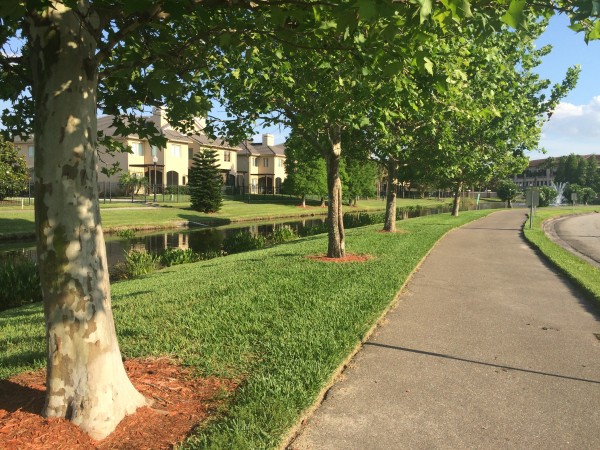 After my hair appointment, I came home and took a wonderful nap. Then, Dutch and I went to the park to go on a walk! Unfortunately, it was super hot outside (89 degrees with 51% humidity!), so we only made it a little more than a mile before he was tired. I feel bad for taking him out on such a hot day. From now on, I think our long walks will either need to take place on weekend mornings (and probably before 8am!) or not at all. As a small, older dog, he doesn't need a ton of exercise (and he gets in three walks per day of about 5-10 minutes each), but I know he enjoys these longer walks. But I also don't want him to get heat stroke. Oh, Florida and your crazy weather.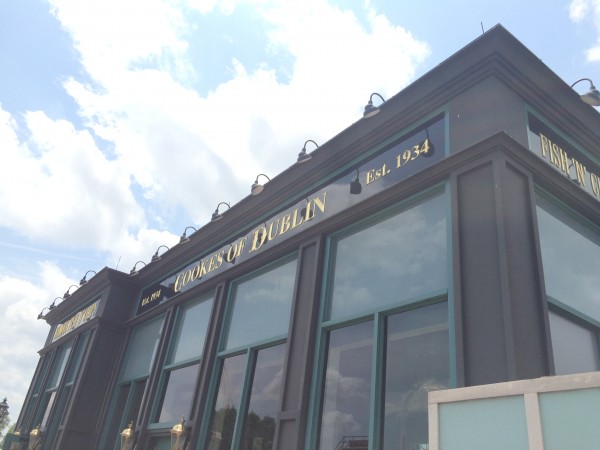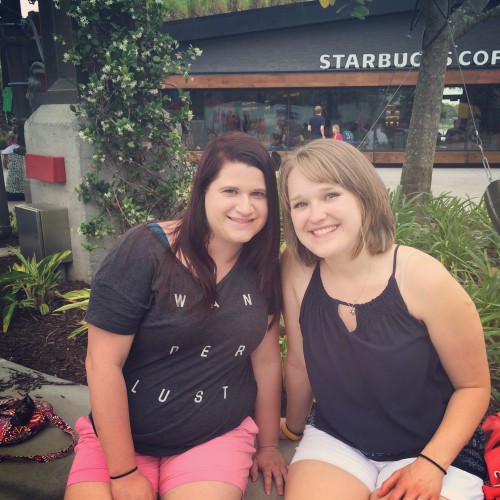 Saturday afternoon, I made the drive up to Orlando to spend the day with Emilie! She was in Orlando for just a day before embarking on a cruise (so jealous!), and the timing worked out perfectly where we could meet up. I've been reading her blog for about a year and a half now, maybe a little longer, so it was really fun to turn our URL friendship into an IRL one!
I arrived around 12:30, we had lunch at the Cookes of Dublin, strolled around Downtown Disney (escaping into every air-conditioned store we could find – it was hot, hot, hot on Saturday. Florida skipped spring this year, apparently, and we're already experiencing summer-like temperatures and humidity.), refreshed ourselves with ice cream at Ghirardelli's, and enjoyed some prime people watching. It was a fun afternoon, and I am so glad I was able to meet up with her! I adore meeting blog friends!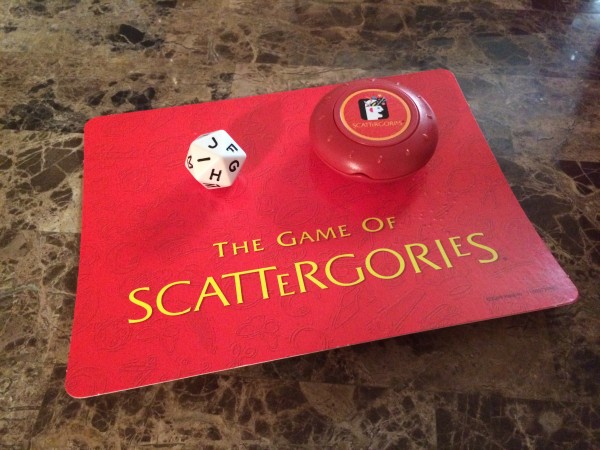 On Saturday evening, my mom and I enjoyed a few rounds of Scattergories, one of our favorite games, while eating dinner. We laughed until we cried, formed even more inside jokes, and it was just a really good ending to a wonderful day.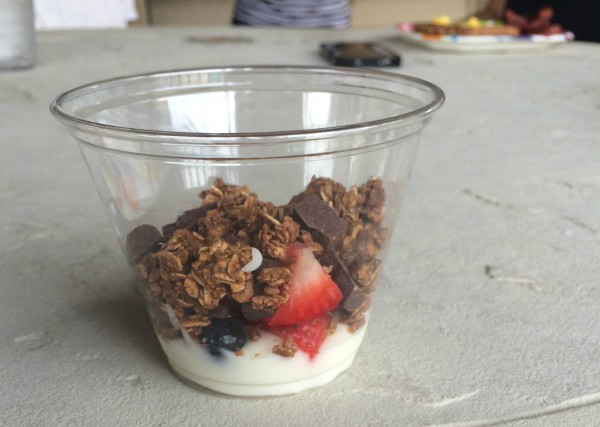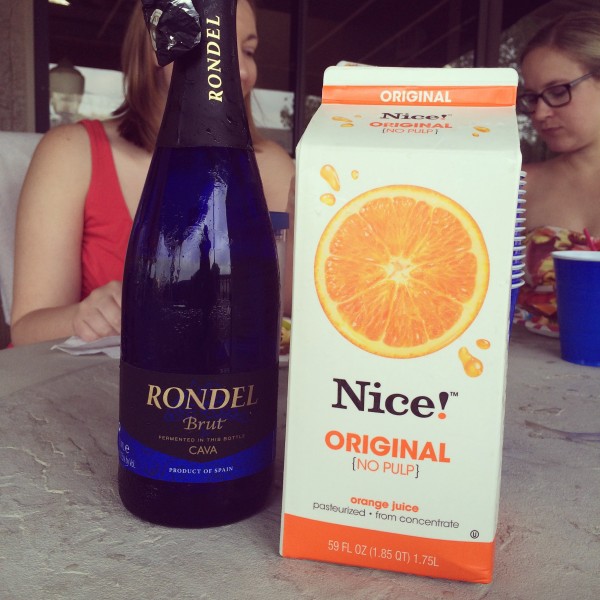 Sunday morning was a fun one – brunch book club at the pool! We do this every couple of months once the weather warms up, so this was the first one of 2015. It was overcast and windy, though, so not a super nice day – but it was a bit cool (well, cooler), which was a nice reprieve from the intense heat and humidity. We all brought brunch dishes (mine being a "parfait bar") and one kind soul brought mimosa ingredients (mmm!) Since only one person of the seven of us there actually finished this month's book (I eventually abandoned it – could not get into it!), we didn't have our usual discussion about the book. But we did have plenty of other things to talk about and it was a really fun morning/afternoon with my favorite girls!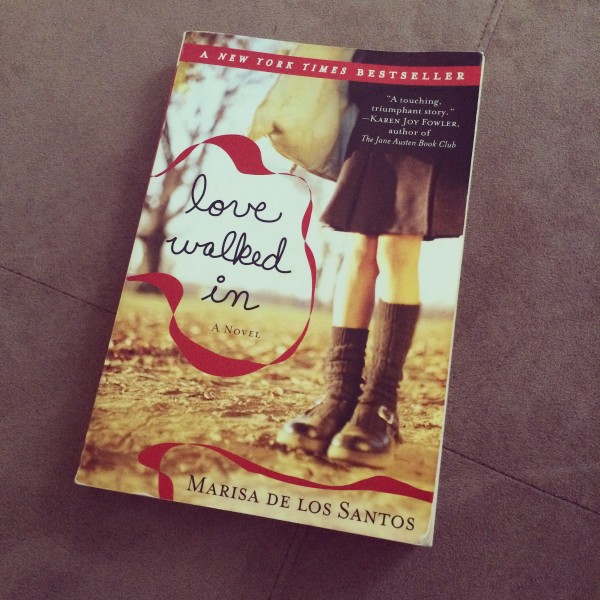 The rest of my weekend was spent in the best way possible. I was able to get some stuff done (ran an errand and grocery shopped), while also relaxing and being lazy. I took a long bubble bath, started a new book, and caught up on some blog reading.
All in all, I had a fantastic weekend. I feel very satisfied this Monday morning, and I can't wait to see what this week has in store for me.
How was your weekend? What's the weather like where you are?