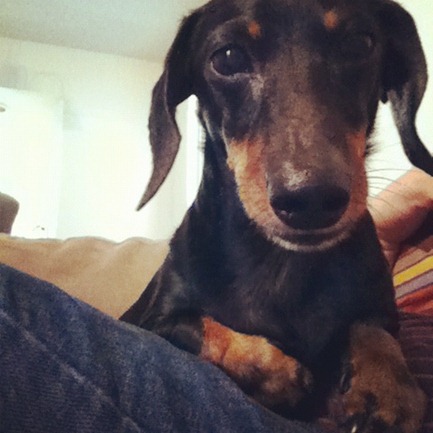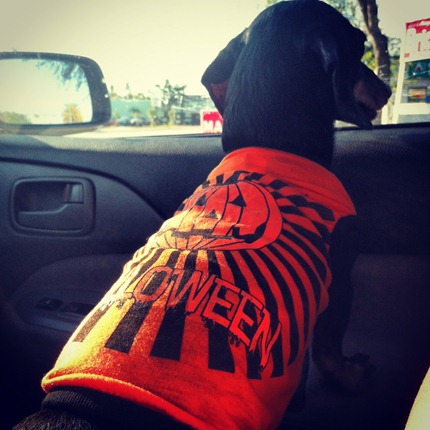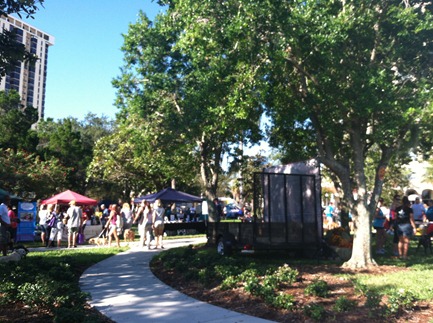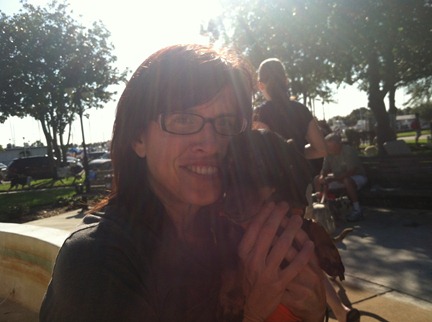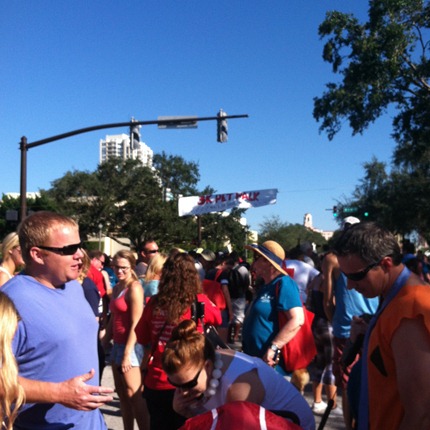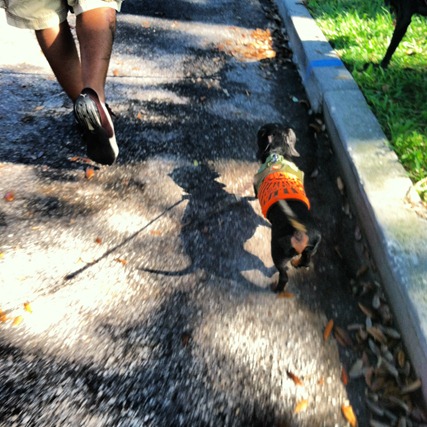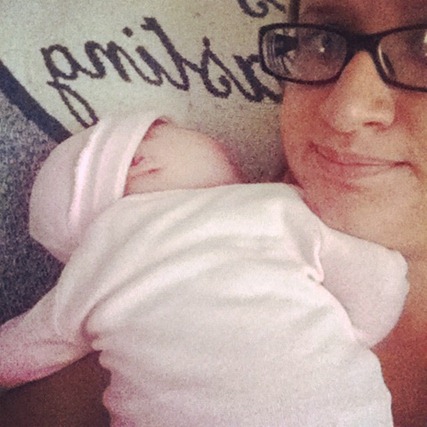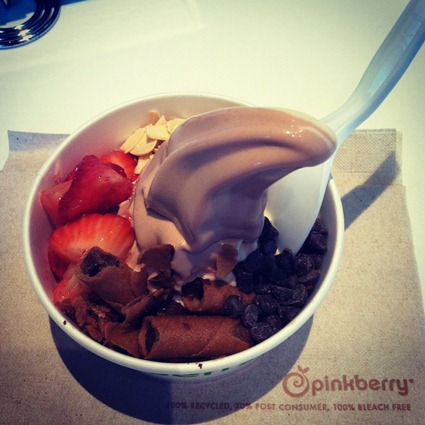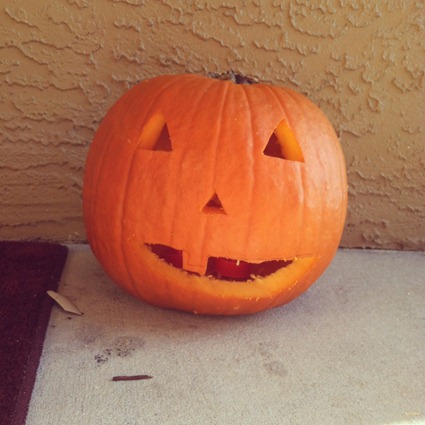 This weekend was a busy one. It was full of fun fall events, spending lots of money, and just trying to soak in all the weekend hours I could before another work week begins. Busy weekends and slow, relaxing weekends are equally my favorite, but I know I couldn't do weekends like this every weekend! It can be exhausting! Fun as heck, but exhausting all the same.
Saturday, was the SPCA 3K Pet Walk event with Dutch. The last time I went was years ago with Minnie and it has definitely grown enormously since then. Dutch did amazing in the walk! For a 10-year-old dachshund (i.e., his little legs are SHORT!), he was weaving in and out of the crowd like he was in a big race, running past the bigger dogs, and being the little competitive spitfire that he is! The race went in a loop around Straub Park and near the Vinoy, but there wasn't an actual end to the race, so I'm basically saying Dutch came in first. We were also interviewed during the race, which was interesting.
My mom and I left around 11:00, dropped Dutch off at home so he could take a long nap, and then went over to my grandparent's house to drop off a strawberry shake for my grandpa and hopefully see Baby Mia. She was sleeping but then woke up and we got some snuggle time in with her. Newborns are the sweetest. Of course, hearing she stays up from 10pm – 4am? Ehhh… I am so not ready for that anytime soon! No clocks are ticking for me! Cuddle sessions, yes. Zombie exhaustion, no.
After our snuggle session with Mia, we headed over to the mall for lunch, a hardcore spending spree, and froyo. Thanks to some good sales and coupons, I spent less than I budgeted for and didn't feel this pressing need to buy, buy, buy. I had a few "necessities" in mind, and ended up buying a few things I probably don't need, but there was a different vibe to my shopping this time around and it's pretty refreshing. Over the past few weeks, I've been really thinking about my clothing and spending habits with them and I'm planning on starting a fun series about it soon. I'm excited to further minimalize my wardrobe and discover my style better.
We weren't done yet, though! We came home to drop off all our purchases (which included a new comforter set for my bed. I've been waiting on getting one because they're all so pricey, but found one for $27 at Target!) and I took a quick 30-minute power nap before we headed out to the movies. I've been wanting to see Pitch Perfect forever and it didn't disappoint. It was funny and sweet and had some really good singing moments. I was a fan of Rebel Wilson before this movie but even more so now. She's just amazing. Plain and simple.
After my crazy Saturday, I was ready for a low-key Sunday to watch football, do some reading, and cross a few items off my to-do list. I slept in, went out to brunch, and the rest of the day was spent being lazy but also slightly productive. I also carved a pumpkin and he turned out pretty cute! His smile is bit lopsided but it's all good. It adds character!
This was one of those perfect fall weekends where I was able to partake in some fun fall traditions and the weather cooperated for the most part (it reached the low 80's, but it was nice compared to the miserable heat we've been experiencing for months). It's actually starting to feel more like fall and there's a crispness to the air in the morning and evenings. I am so excited for cooler temps and the holiday season to kick into gear!
What is your favorite fall tradition? When was the last time you carved a pumpkin?