Thanks Kathleen for the post idea!
Around here I'm adjusting to a new hairstyle. I've wanted to do a drastic change to my hair for awhile now. Once my hair reaches a certain length, it just starts looking stringy and dull. While it's full and thick when it's short, it gets very thin and fine the longer I grow it out. So, I took the plunge and cut 9 inches off my hair on Friday. I am so pleased with the change! It's the perfect cut for summer!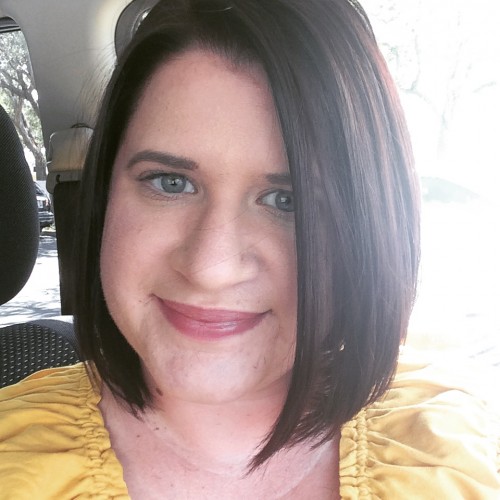 Around here my mom and I are in the final stages of wedding planning. Her wedding is in three weeks and we're planning a small, intimate gathering. I think we're expecting to have around 30 people total. My mom and her fiance will be married at a spot in Downtown St. Petersburg, and then we're going to a casual steakhouse for the reception. Over the past few weeks, invitations were sent out, the wedding dress was purchased, the cake was ordered, supplies for wedding favors were bought, a photographer was acquired, and the ceremony was written. It's almost time!
Around here I've been dealing with a sick pup. He contracted a bad UTI while we were away and then, after two weeks on medicine to make him better, he started getting ill in the mornings. One morning, he got ill SIX TIMES before 6am. Thinking it was the medicine, I took him off it for a few days and he got better immediately. (He did get ill two more times after going off the medicine, but after-effects, maybe?) Right now, I'm keeping a close eye on him and if I notice him not acting like himself, it's back to the vet we go!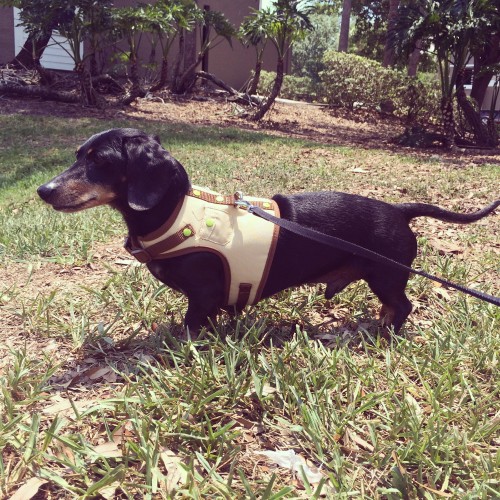 Around here I'm slowly healing from my sprained ankle. I still have to walk downstairs slowly because there's a certain way my foot lands that causes shooting pain. But generally, my ankle is fine. I'm exercising again, but taking it easy. Lots of interval rides on the stationary bike and I'm doing some upper body strength training. I tried using the elliptical a couple weeks ago and my ankle was in pain afterward, so I'm nervous to get back on it! I'm being cautious, but it's definitely about 90% healed.
Around here I've been working on refinancing my car loan – and I got approved! I don't know all the details just yet, but getting this done has taken a weight off my shoulders. And it's really gratifying to see my hard work in improving my credit score is paying off.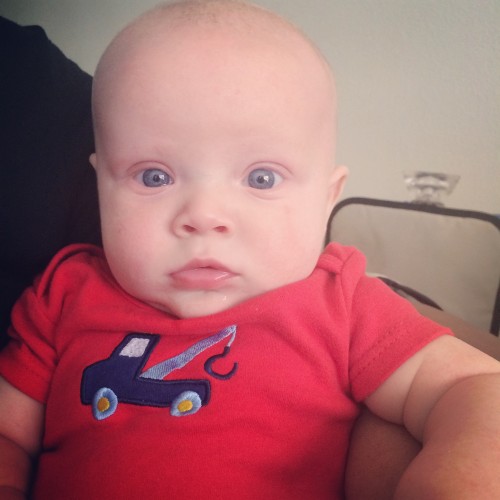 Around here I've been really struggling with healthy eating. My schedule has been a bit wacky lately (this week, I'll only be home one night!), which makes it hard for me to stick to a healthy diet. I haven't been meal planning quite like I need to, and I can't remember the last time I actually cooked something. (Unless boxed mac and cheese counts?) I keep waiting for my schedule to quiet down, but this just seems to be my new normal. I need to figure something out because I'm stuck at an unhappy weight and it's driving me crazy.
Around here my roomie-to-be and I are still searching for a place to live. Our move-in date is scheduled for late July, but it is looking like it could be August instead. Which I'm totally fine with! The lease I have with my mom at our current apartment isn't up until November, so I have plenty of time. We've decided to look in South Tampa for a rental, which is a… hipper… part of the city. It's not necessarily my scene, but I'm willing to give it a try, as long as we find a place in my price range. Since many of the rentals in South Tampa are privately owned, many work on 30-day notices, so even if we found something today, it most likely wouldn't be available by the end of July. So! We shall see what happens.