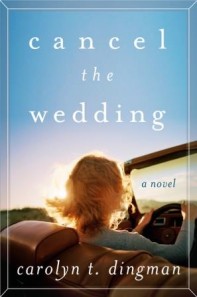 Goodreads review: On the surface, Olivia has it all: a high-powered career, a loving family, and a handsome fiancé. She even seems to be coming to terms with her mother Jane's premature death from cancer. But when Jane's final wish is revealed, Olivia and her elder sister Georgia are mystified. Their mother rarely spoke of her rural Southern hometown, and never went back to visit—so why does she want them to return to Huntley, Georgia, to scatter her ashes?

Jane's request offers Olivia a temporary escape from the reality she's long been denying: she hates her "dream" job, and she's not really sure she wants to marry her groom-to-be. With her 14-year-old niece, Logan, riding shotgun, she heads South on a summer road trip looking for answers about her mother.

As Olivia gets to know the town's inhabitants, she begins to peel back the secrets of her mother's early life—truths that force her to finally question her own future. But when Olivia is confronted with a tragedy and finds an opportunity to right a terrible wrong, will it give her the courage to accept her mother's past—and say yes to her own desire to start over?
My review: My goodness, I loved this book. I wasn't expecting to like it as much as I did, but it was one of those books I couldn't put down the more I read it. I didn't expect the interesting mystery aspect, the sweet love story, or that it would grip me as easily as it did.
The character development of this novel was outstanding. All of the characters were so likable! But they also had depth and failures and setbacks, which made them feel real. I was rooting for Olivia throughout the whole novel, hoping she would find closure for her mom's death, figure out exactly why her mom wanted her ashes scattered in this small town, and discover that the life she has been living isn't one that fulfills her.
My favorite part of this book was the love story that was nestled in perfectly between the bigger plotline. It was so sweet, and I really couldn't get enough of it. Olivia and Elliot had such a fun rapport, such sizzling chemistry, and it made it hard to put down the book.
All in all, a fabulous novel and I'm excited to read more from this author!
My rating: 5 stars
I received this book for free from TLC Book Tours in exchange for an honest review. All words and opinions, unless otherwise stated, are my own.