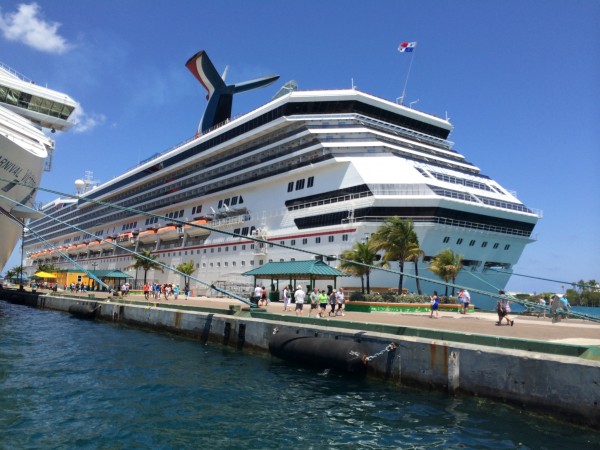 I'm back, I'm back! I wish I was still sailing in the beautiful Caribbean Sea but I am back. Ahh, coming home from a cruise feels so strange because I feel so disconnected from reality! I've said it a million times, but cruising always feels like I am truly getting away from my life because, for the most part, I don't have any kind of Internet access (unless, of course, I want to pay an outrageous fee to have it!) so I can really relax, put away my phone, and sink in deep to the vacation feeling.
My cruise (my sixth!) was a fabulous one. I am so in love with cruising and it remains my favorite way to travel. I'm already plotting out where I want to go on my next cruise! But now is time to settle back into real life. It's back to work, back to healthy eating, back to to-do lists and household chores and exercise regimes. Womp, womp.
But! I have a whole week of cruise recaps planned for this dear blog because I know you all are on the edge of your seats, waiting to hear all about my adventures! (Right?!) I've decided to do "day in the life" type recaps this time around because it just seemed like fun! Let's do this!
Sunday, May 4
9:00am: Leave for the port!
It was a super easy, breezy drive to the port. Mom drove the first hour, and I took over for the second.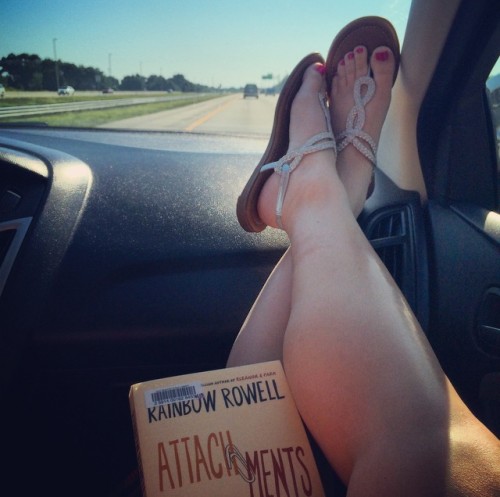 11:15am: Arrive at the port and make it through security and check-in in no time at all.
Carnival likes to tell you not to arrive at the port before 12:30, but we like to be on the ship as soon as possible! We arrive so early that we have to sit in the waiting area for our zone number to be called, and this is when I realized I left my floppy sunhat in the car and my beach tote's strap broke. Sigh. Not a great start to the vacation!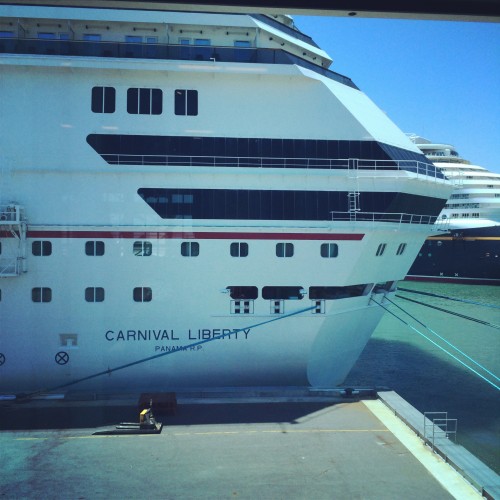 12:30pm: On board!
We're on board and our room is ready for us to see! We have an ocean-view room that is a decent size. Plenty big for the two of us! We do a little unpacking and relaxing in the room.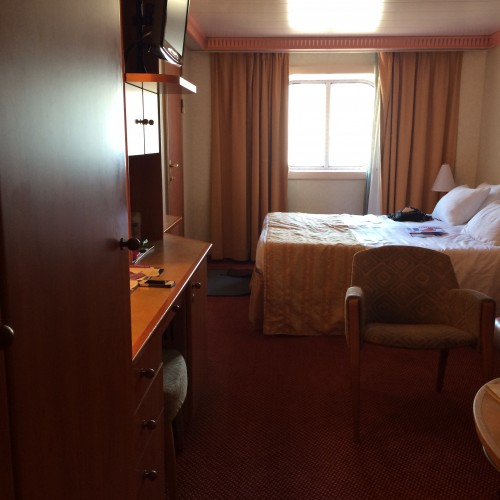 1:00pm: Lunchtime on the Lido deck.
We make our way to the Lido deck for lunch! This is our first time on a Carnival ship that has what they call "2.0 upgrades" which means it has the addition of Guy's Burger Joint, RedFrog Rum Bar, and Blue Iguana Cantina, among other awesome upgrades. Mom and I decided we must try a burger from Guy's and it lives up to the hype. Super delicious, with tons of topping selections to choose from. We also buy the "drink of the day" from a waiter because why not?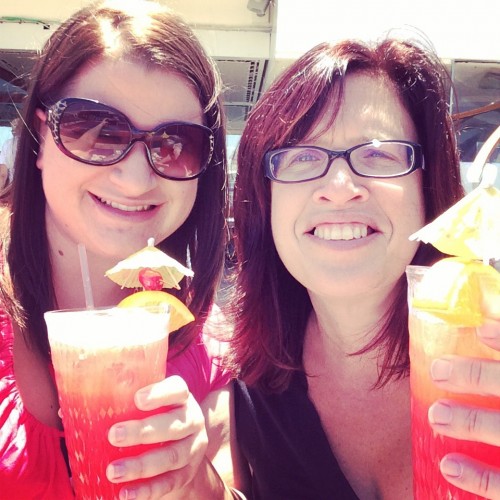 1:45pm: More relaxing!
We spend an hour on the Serenity Deck (my favorite part of any Carnival ship!), then go back to the room to unpack our luggage.
3:30pm: Safety briefing
Easily the most annoying part of the cruise, but necessary and no grumbling in the world can make it go away.
4:00pm: Even more relaxing!
After the safety briefing, Mom and I find a nice lounger to lie on. We order drinks and watch as the ship sets sail. Then, we read, nap, and listen to music for the next few hours which just felt really, really, really nice. The perfect way to start our vacation!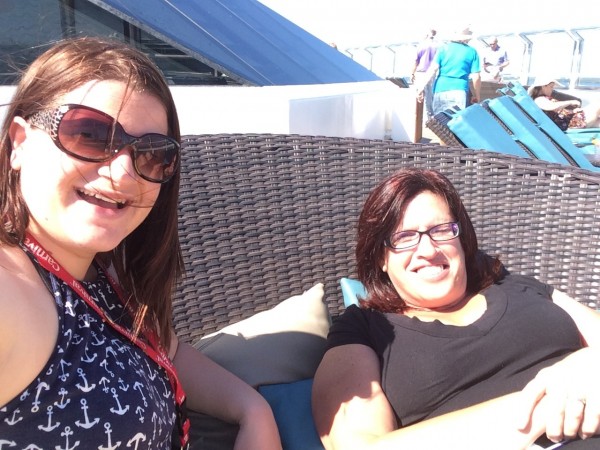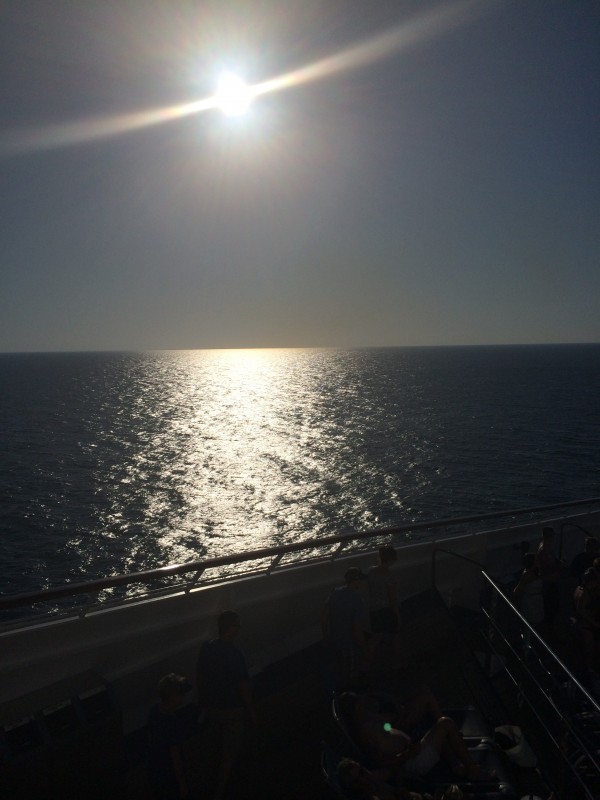 6:30pm: Get ready for dinner.
We chose the "late dining" option, which is our standard go-to. On one cruise, we had the early dining time (6:00) which was nice because we could enjoy more of the nightly shows, but also made us feel a little more rushed. I like late dining, which is at 8:15pm.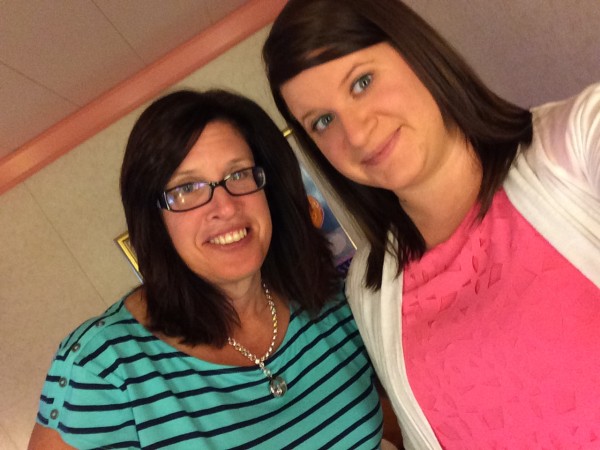 8:15pm: The first dinner!
I kept telling my mom that we were bound to have bad tablemates because on our past cruises, our tablemates had been so, so, so awesome. We always seemed to luck out with the best tablemates that made for hilarious dinner conversations. And I think I jinxed us because we didn't love our tablemates. They were a nice couple, but we just didn't have the same rapport with them like we had with our other tablemates of past cruises. Oh, well! You can't win 'em all, right?
For dinner, I have a Caesar salad and my mom orders alligator fritters so I tasted those. Not too bad! For my main course, I have herb roasted chicken, garlic fries, and roasted broccoli. And for dessert, they have apple pie on the menu which is one of my favorite Carnival desserts. I was so excited!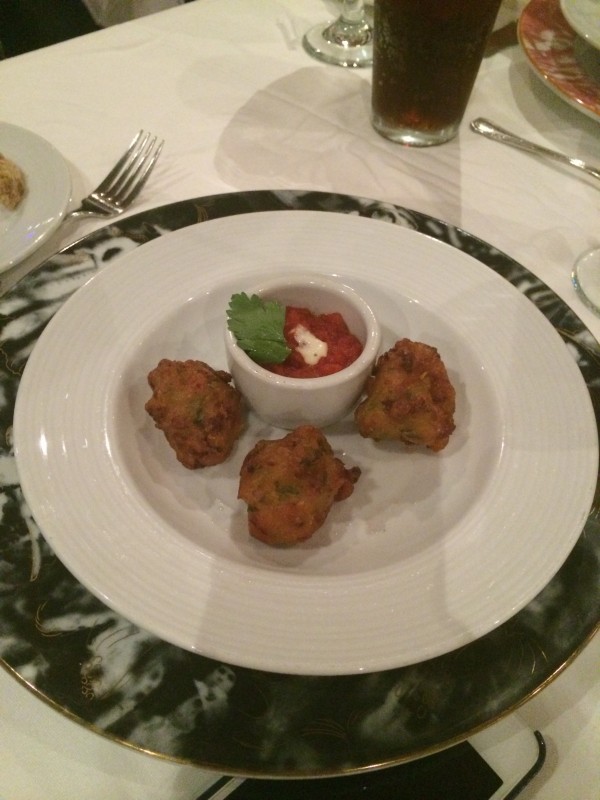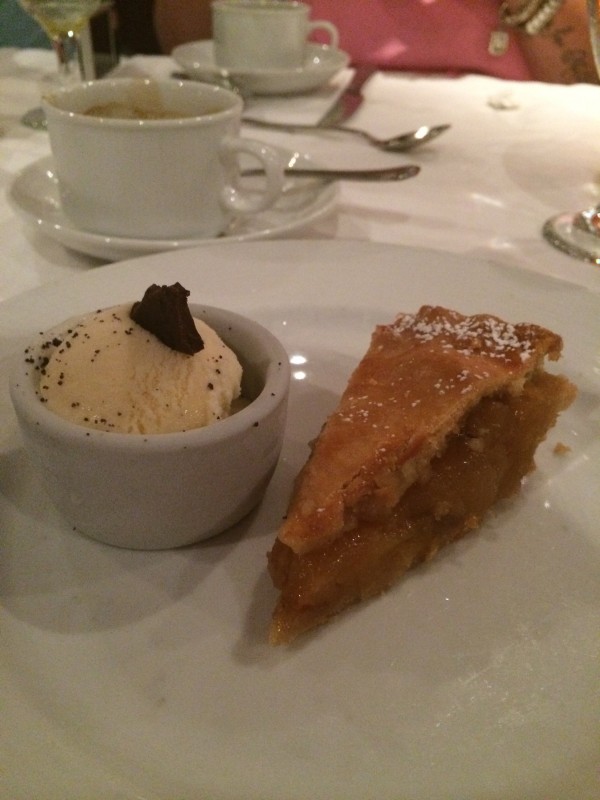 9:45pm: Nightly entertainment time!
We have a busy night planned! First, Mom and I head over to the casino where we spend $20 playing the slots and end up doubling our money! Woo, woo! Typically, I don't love the casino because it's super loud and crazy, and filled with cigarette smoke (I'm super sensitive to the stuff!) but playing the slots is fun. (For about 5 minutes, then I get bored.)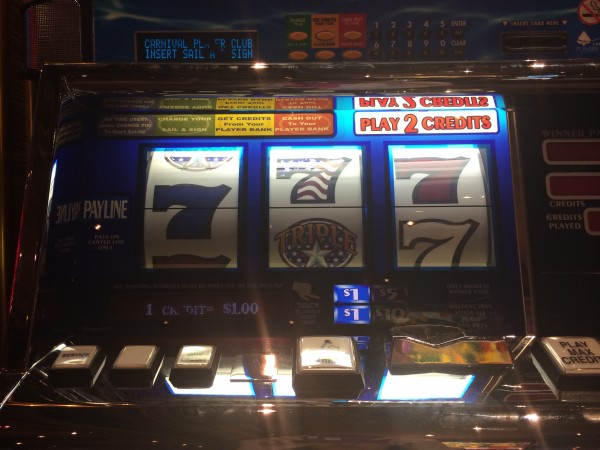 After that, we head to the main show lounge to watch the "Welcome Aboard" show. Some of it was cheesy and some of it was hilarious. We got to hear little snippets from the two comics on board. The male comic was super funny and the female comic was lame. (Also, she is the same comic we have had on two or three of our cruises. She's FOLLOWING US! And all she does is recycle her material because I've heard her comedy a few times and it. is. the. exact. same. every. time. Get some new material! Erg.)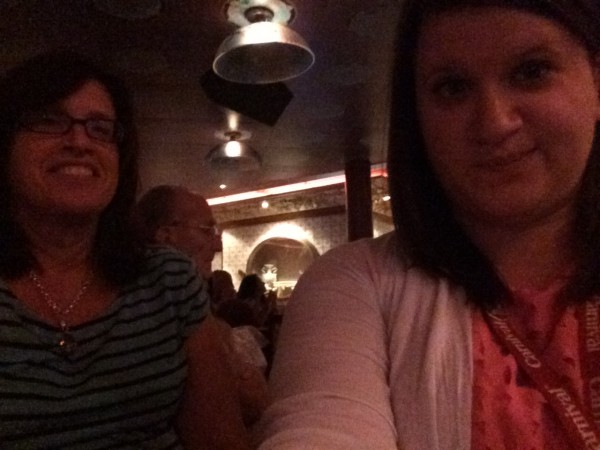 And then, after seeing the comics at the show, we decide to try out the male comic in his "adults only" show. I don't typically enjoy raunchy humor, but I always try these shows to see if the comics can be funny without resorting to sex jokes. (Spoiler alert: they cannot!) There were some funny moments, but a lot of it was vile and gross and just… I may be a prude, okay?!?! But whatever. I like clean comedy!
12:20am: Get ready for bed.
We make our way back to our cabin to get ready for bed. We're both tired by this point, but since tomorrow is an "at sea" day, we know we can sleep in and spend the entire day doing absolutely nothing. The best, the best! I read for a bit before calling it a night.
If you could only choose one way to travel for the rest of your life (road tripping, by cruise ship, or by plane), which would you choose?