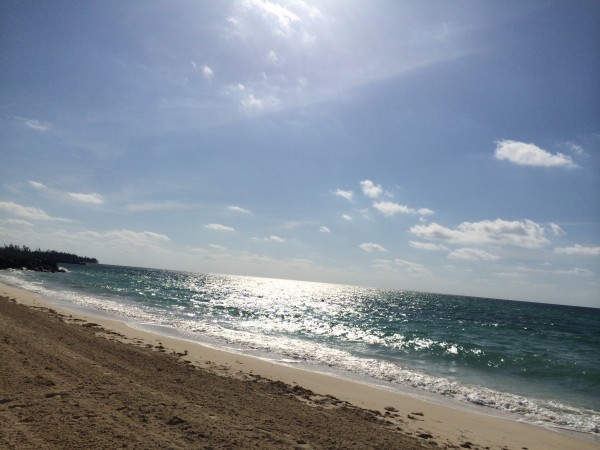 Here we are! The last cruise recap. It's been so fun reliving my cruise through these posts and pictures. Thursday was another great day on my vacation, and we docked in Freeport, which is on the island of Great Bahama in the northwest area of The Bahamas. It's a beautiful island and we had a blast there!
6:30am: Up and attem!
We have an early start to our day because we were docking at 8am and want to get off the ship as soon as we could.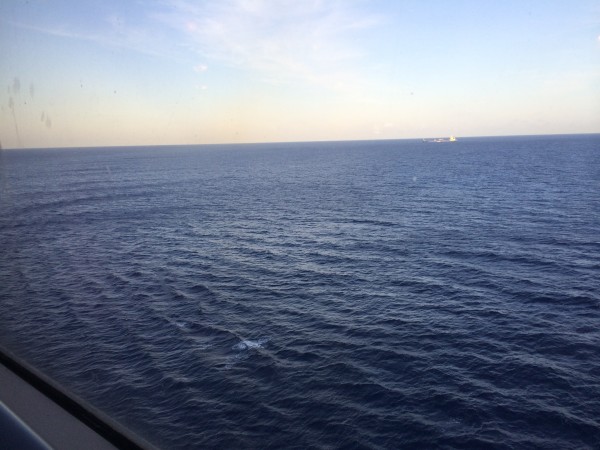 7:15am: Breakfast
Mom and I head up to the lido deck for another buffet breakfast. We find a great spot by a window and have breakfast with a beautiful view!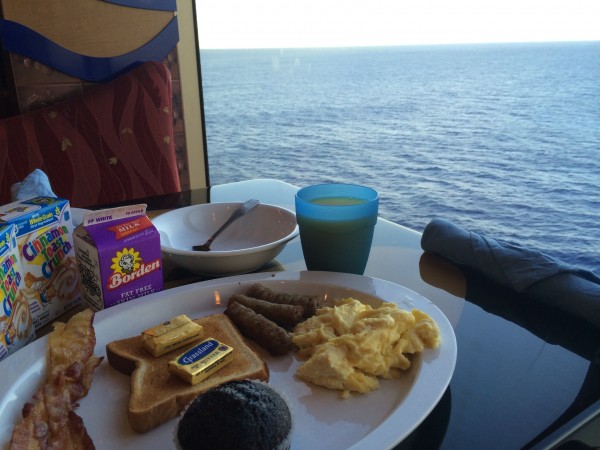 8:10am: Entering Freeport
We leave the ship and make our way through the Port of Freeport. Today, we planned another pool day at a local resort and we needed to take a taxi to get there. It was super easy to find a taxi, and we wait around with passengers from our ship until more people arrived to fill up an entire taxi. (A full taxi equaled seven people, minus the driver.)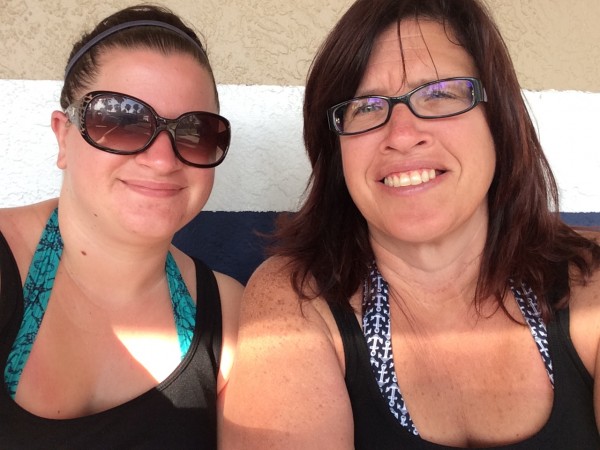 8:45am: Resort Relaxin'
We pay $15 each to purchase a day pass at the Grand Lucayan resort. It's a 3-5 minute walk from where the taxi dropped us off. The resort was beautiful. It would be such a great place to vacation! We spend our time lounging poolside, swimming, reading, and people watching. We think about renting jet skis but after finding out they cost $65 (per person) for a half-hour, we nix that plan rull quick.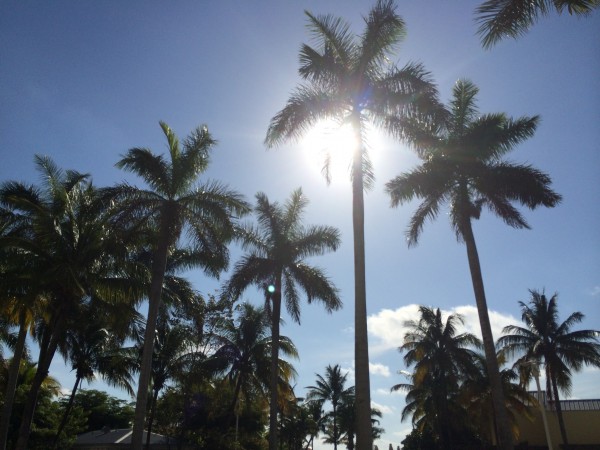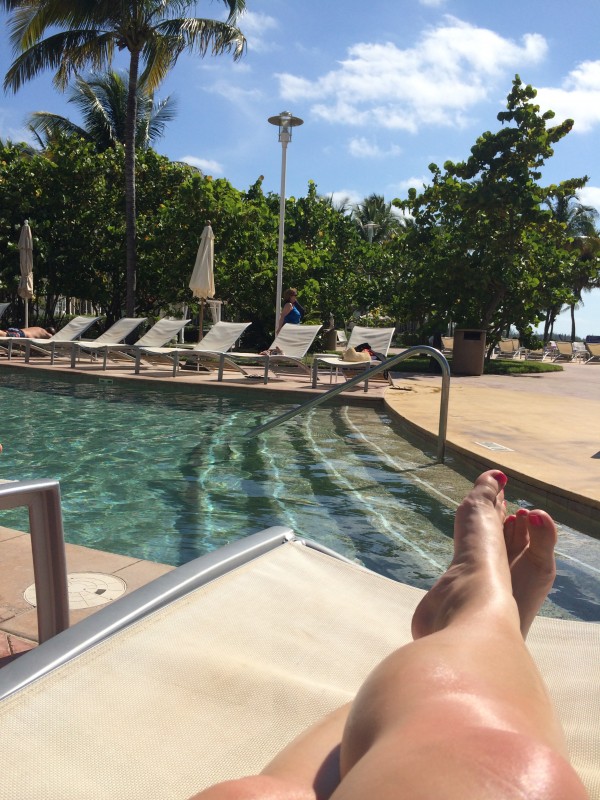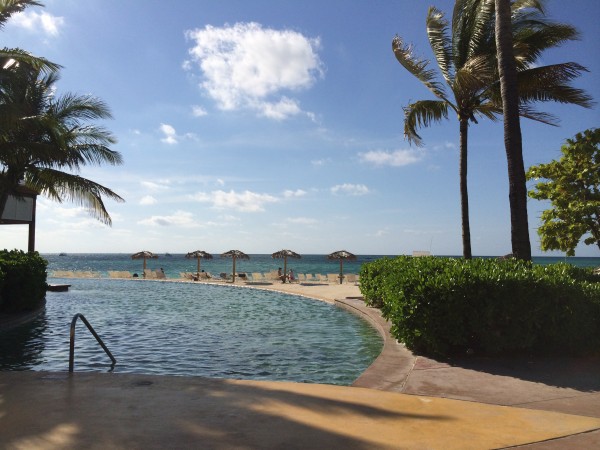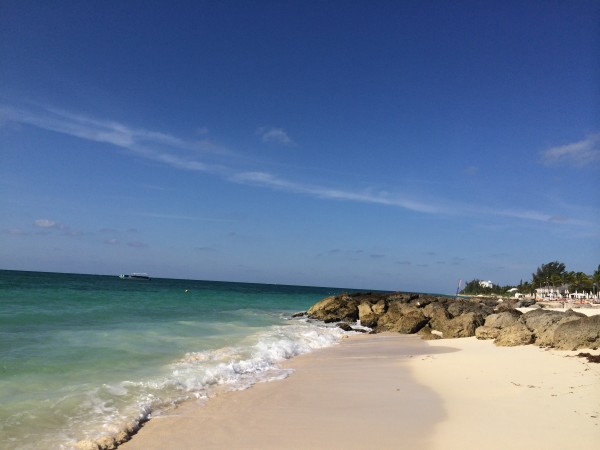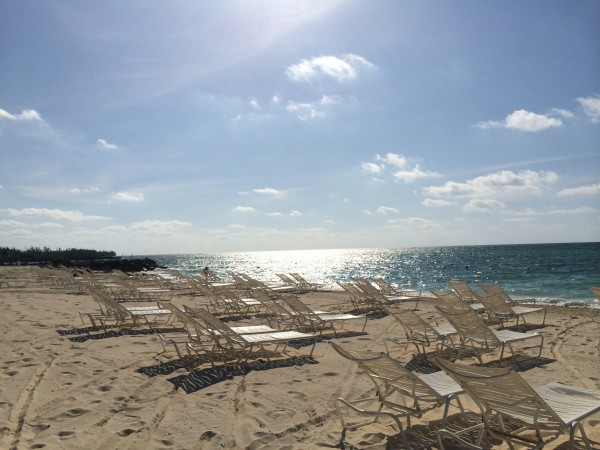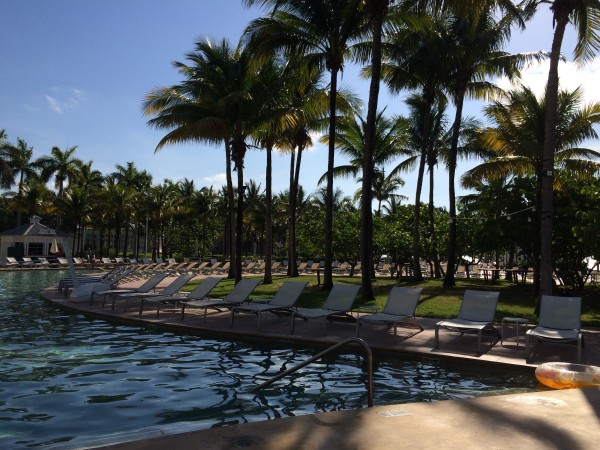 12:00pm: Lunch and Freeport Shopping
We decided to leave the resort around noon. We found an outside restaurant to eat lunch, and I treated myself to a frozen mango margarita because it sounded yummy and day drinking is a must on vacation, right? Right. (This makes me sound like a lush, but I promise I'm not. When I'm not on vacation, I rarely have alcoholic beverages. I think my last one was at my work's Christmas party in mid-December!)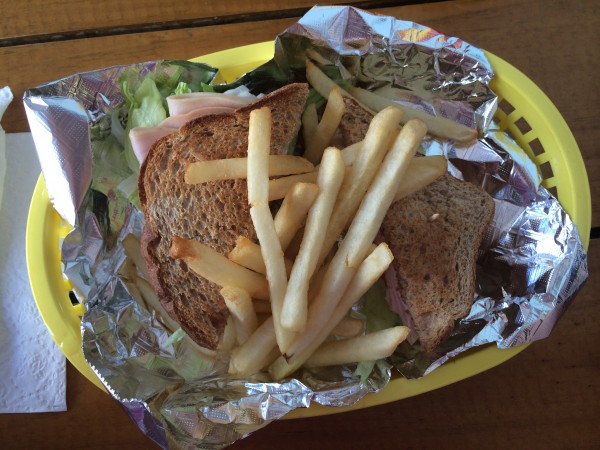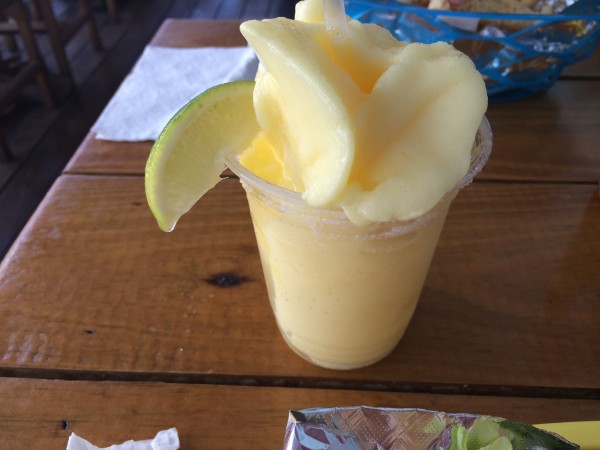 After lunch, we walk around the shops around the area, but don't find anything worth buying. We also come upon another straw market which is the same as the one we went through in Nassau. Lots of shouting and being asked to come into their stalls. No thanks!
1:15pm: Back to the port
We take a taxi back to the port, where we do some shopping. My mom finds a nice shirt for her fiance and I poke around a few shops in search of something, but nothing strikes my fancy. Oh, well! We eventually make our way back on the ship.
2:15pm: Afternoon munchies
After dropping our things off in our cabin, we head up to the lido deck in search of sweets. And we are pleased to find out that it's "Chocolate Extravaganza" time! Lots of chocolate treats to choose from, but nothing that I really love. I eat some, but not much.
3:30pm: Get ready
I take a shower and get ready for dinner early because we had a party to get to before dinner!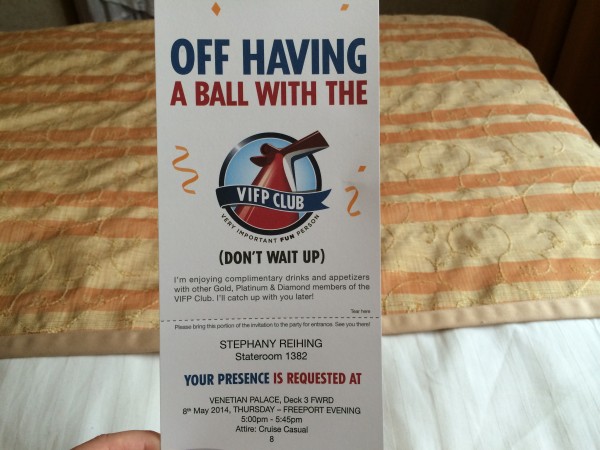 4:45pm: VIFP Party!
Carnival gets all the past guests together for a fun party on the last day of the cruise. Mom and I are currently "Gold" members, which is the lowest level. We receive a yummy free drink, appetizers, and see a cute presentation that talks about the cruise line and cheer for the ships you've been on when you mention them. (My mom and I have done Inspiration, Freedom, Paradise, and Liberty!) (It's so stupid, but I tend to get choked up during this. WHY, EMOTIONS?! You be strange.) And then, they play music and people came on stage to dance! (Not me. I do not dance.) It was a fun little event, though, and you can't deny the free drink is totes worth it. (Oh, god, I really do sound like a lush!)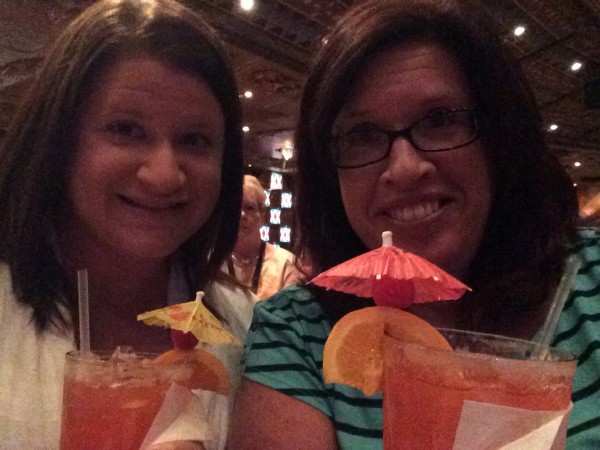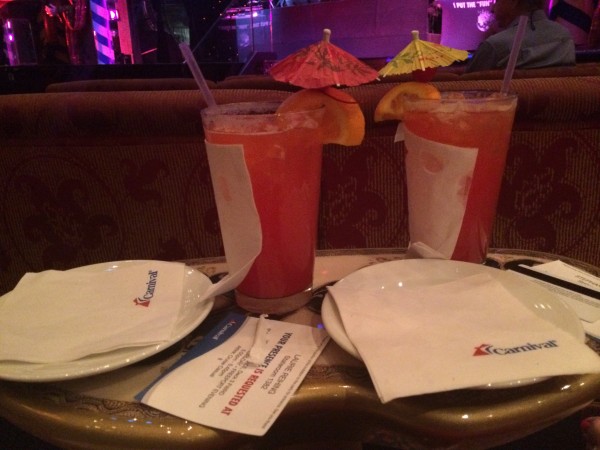 6:00pm: Relaxing
Mom and I went back to our cabin after the event and play a few rounds of Scattegories. Then, we were both exhausted from our really hard, busy day of sitting poolside in a tropical island and drinking at a party. (LIFE IS SO HARD, YOU GUYS!) So we take naps!
8:15pm: Dinner
At dinner tonight, I order a BBQ chicken flatbread for my appetizer that was out of this world amazing (I'm still dreaming about it!). For my main course, I have steak and whipped potatoes. And for dessert, warm chocolate melting cake! I felt a little underwhelmed with the food on this cruise ship. There were good options, but nothing that really appealed to me, so I felt like I kept eating the same stuff.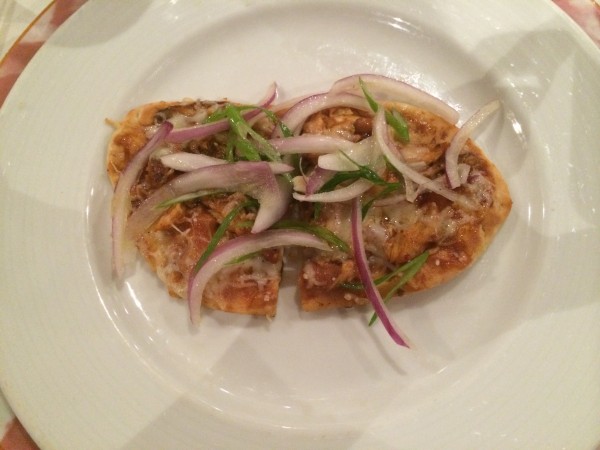 9:30pm: Back to the cabin
We go back to the cabin so we can pack our bags and get everything ready to go. We prefer to do our own debarkation (rather than leaving our suitcases outside our cabin for Carnival to take from the ship to the port terminal) since it means we can usually leave 1-2 hours earlier. At the end of a cruise, I'm ready to be off the ship and on the road home as soon as possible! We don't do much tonight, just getting our things ready to go and reading in bed. Very low-key night! And look at our towel animal for Thursday night! We found him hanging from our ceiling. Too cute, too cute!