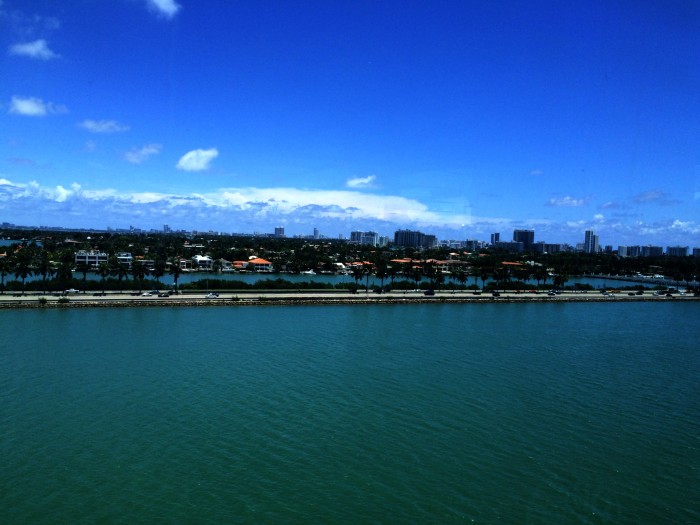 We left on our cruise – the seventh one for both of us – on Saturday, May 16. We had driven to Boca Raton the previous day, staying in a hotel (overrun by school-age boys who looked like they were competing in some sort of lacrosse match) and driving to Miami in the morning. While we could have driven up on Saturday, it's a 5-hour drive and would have meant rushing around on Saturday morning. This way, we could wake up leisurely, have breakfast, and make the one-hour trip into Miami with ease.
Getting to the port and checking in was a breeze. We got there around 11:30 with all the other early birds, and it was probably 30 minutes from the time we got to the port to the time we entered the ship for the first time. Such a smooth process!
Since we didn't have access to our room until 1:30, we found a spot on the lido deck and grabbed lunch from Guy's Burger Joint. It was already pretty busy!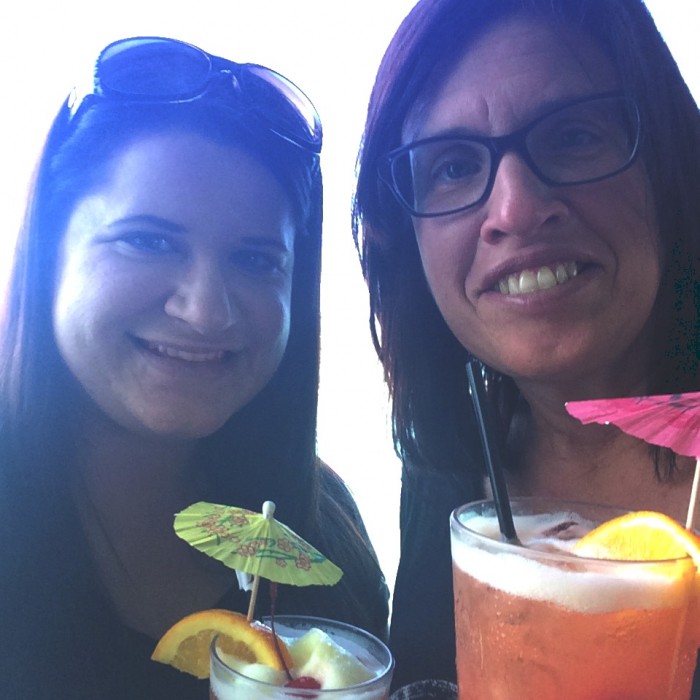 Around 1:20, we decided to make our way to our room and relax inside until it was time for the safety demonstation, which is usually around 3:30. Our luggage got delivered during this time and I unpacked while my mom slept (she wasn't feeling too good at this point in time and I was worried about her!)
At 3:20, we left our room to head to our muster station, which was easy to find and thankfully, the safety demonstration didn't take all too long! Afterwards, we went up to the Serenity Deck for the rest of the afternoon. We got fruity drinks and watched the ship set sail from Miami! Eventually, people started leaving to get ready for dinner, so we were able to score a cabana where I took the most wonderful nap.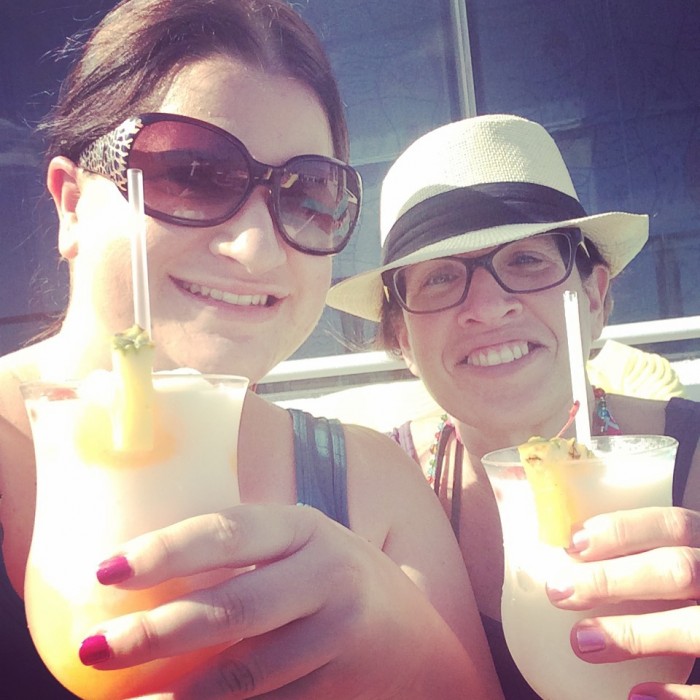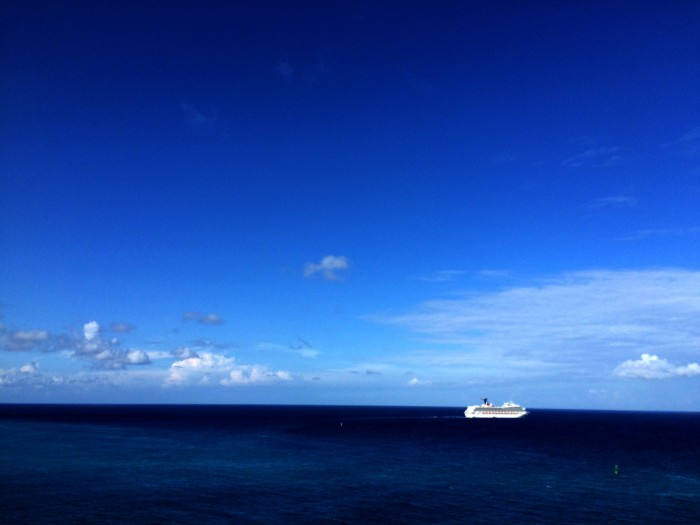 Around 6:30, we left to get ready for dinner. We decided on the late dining time again, but next cruise, I think I'm going to opt for early dining, just because we miss out on a lot of great shows with late dining.
I was really, really nervous about our dinnermates on this cruise. On our cruise last year, my mom and I were seated with a couple that we just didn't mesh well with. Dinners were very awkward and we even opted for the buffet one night, just to avoid another awkward dinner with them! Well, I am happy to report that our dinnermates this cruise were AMAZING. They were so friendly and personable, which made the dinners so much fun.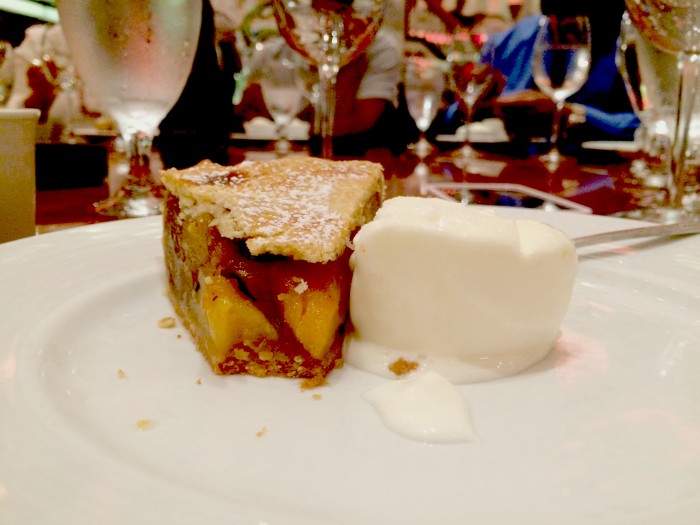 We sat with two sisters, one of whom was around my age and the other a little bit older; two brothers who were around my mom's age; two friends, also around my mom's age; and also a mom and her daughter and her daughter's friend, although they only came to the first dinner and then switched to the earlier dining time. It was a great group and we had lots of good laughs and conversation.
After dinner, my mom and I walked over to the Amber Palace, which is where all the shows happened. We watched the "Welcome Aboard" show, though it was less like a show and more like the cruise director talking about the shows. Hmm. We did get to see the two comedians on the ship do their bits! They were hilarious! (Especially because there was this stodgy old man sitting in the front row with his arms crossed, not finding anything they said funny… so of course, the comediens heckled him a bit.)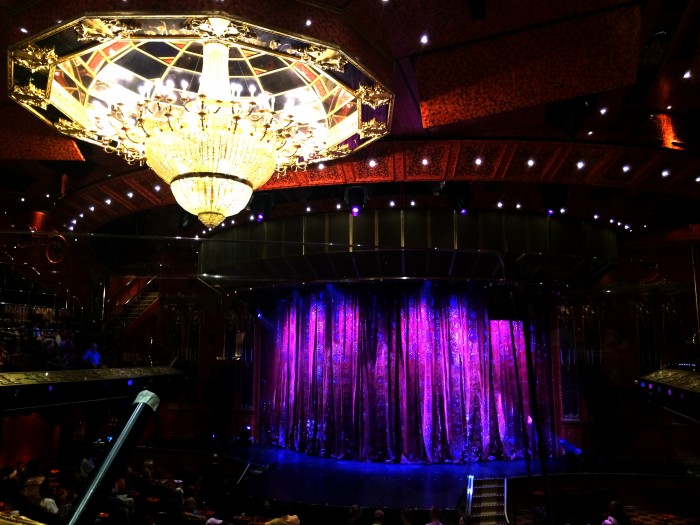 After the show, Mom and I went back to our room, got comfy in our jammies, read for a bit, and then went to bed around 11:30. Tomorrow, we had a busy day planned in Half Moon Cay – bike riding and hiking!