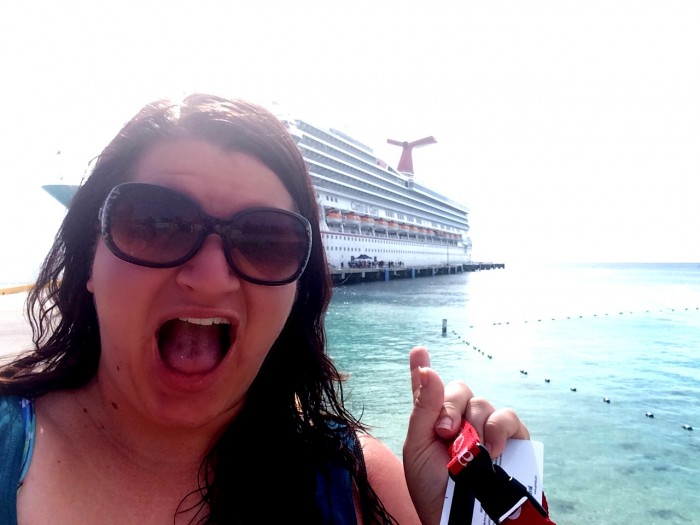 Our sixth day of the cruise was Thursday, May 21 and we were in Grand Turk, one of the largest islands on Turks and Caicos Island.
We didn't book an excursion for this port, so we had the whole day to ourselves to do whatever we wanted. Since my ankle was still very swollen and painful to walk on, all we planned to do was some touristy shopping and spending time in the huge swimming pool located a short walk from the cruise ship terminal.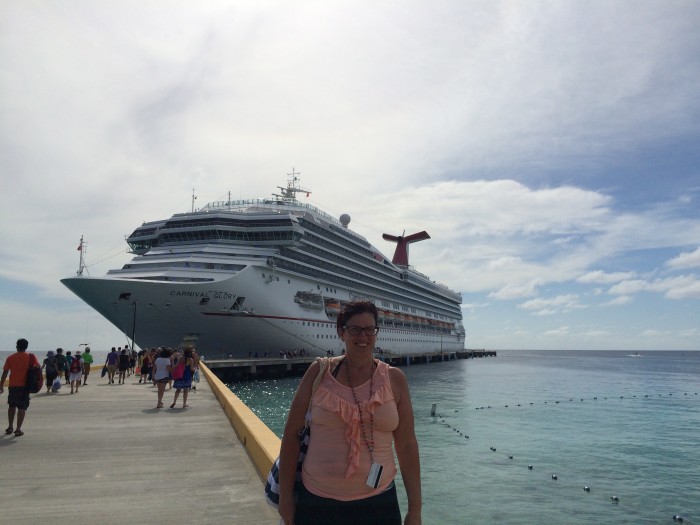 And that's what we did! We left the ship a little after 11am and walked right over to the pool for a relaxing afternoon of swimming and sunbathing.
After a few hours in the sun, we started to get hungry, so we packed it in and walked over to Margaritaville for lunch. This was the only restaurant I have ever been to where customers could walk around barefoot clad only in a bathing suit and still get service. It was a strange sight to see, haha!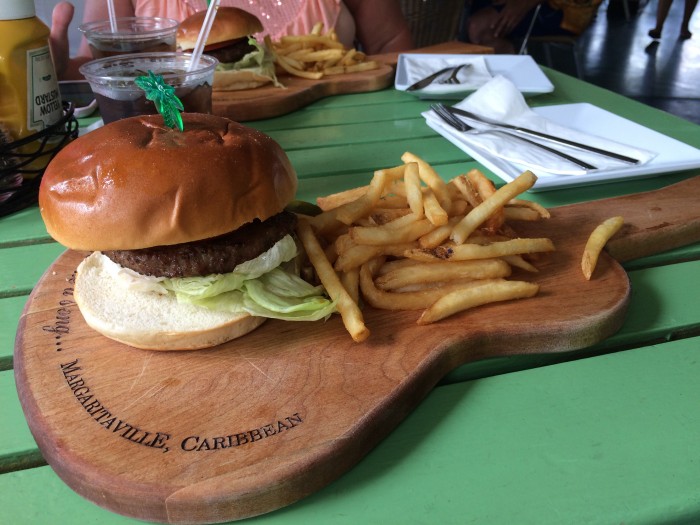 After lunch, we walked around all the shops in the port. My mom wanted to get something for her fiance, as well as for my nephews, and I was hoping to find a shirt I liked, so we eventually ended up in a most touristy shop that had exactly what we were looking for. I bought a bright pink shirt with "Turks and Caicos 1492" emblazoned on the side, and was happy with my one souvenir purchase of the trip. (I also bought a few things in the Carnival gift shop, including a ship magnet and water cup.)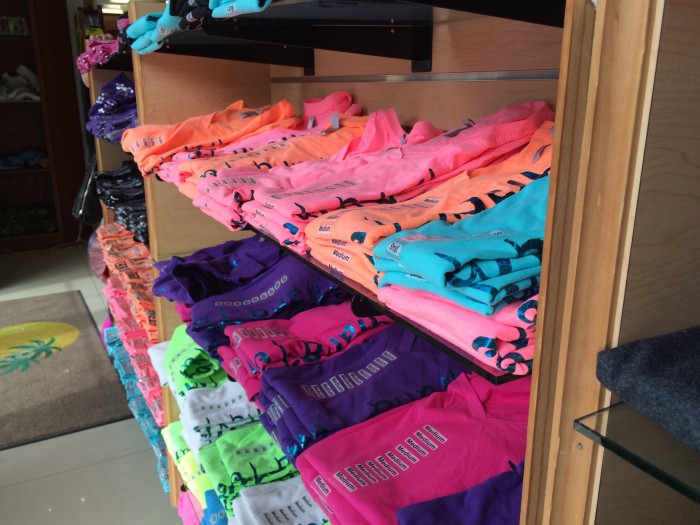 A little after 4, we made our way back to the ship since it would be setting sail within the hour. We took showers and decided to get ready early because we had a few things around the ship we wanted to do before it was time for dinner.
First, we went to the casino where my mom ended up winning $30 on a $26 bet on the slots. (I won $0 on a $5 bet…) Yay, her!
Second, we found a great spot outside to take some pictures of the sunset. This is one of the things I really wanted to do before the end of the cruise, and it was a pretty one to see!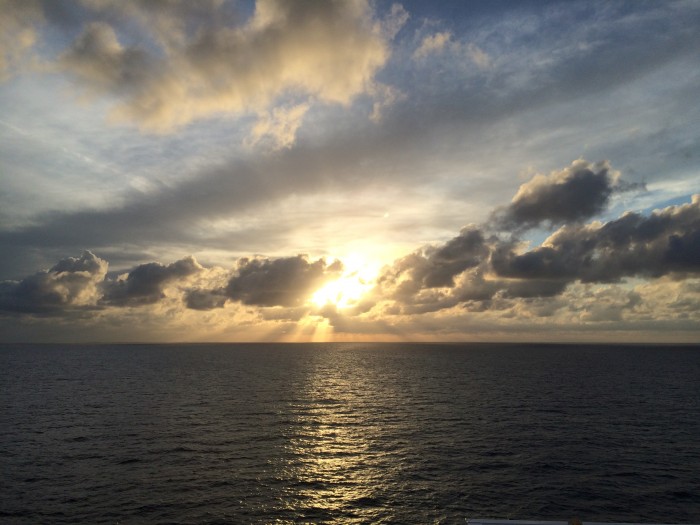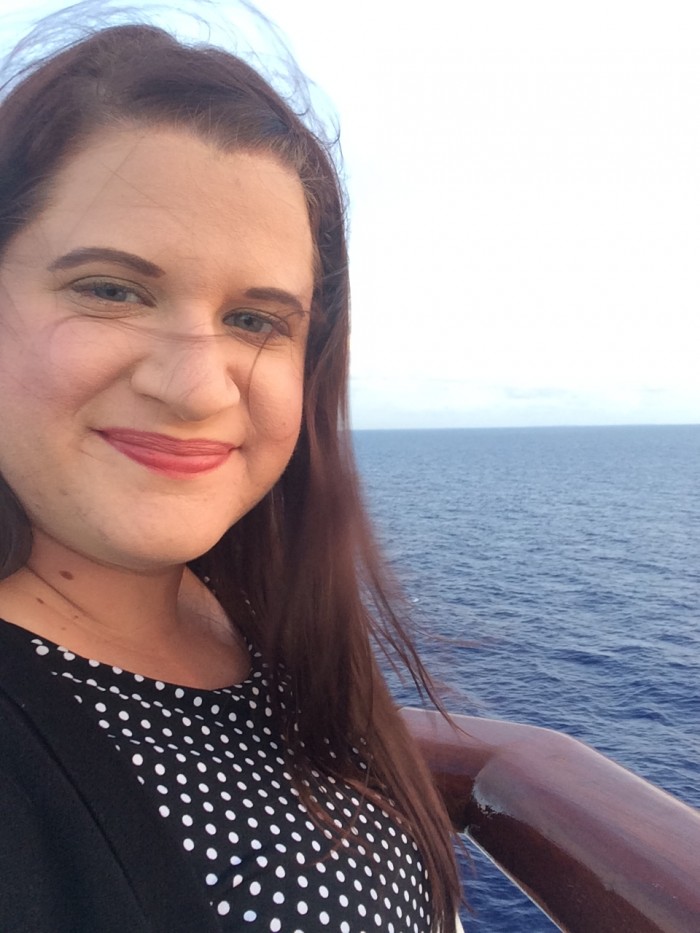 And our last item on the to-do list was to see a comedy show! We saw a new comedian who was really, really funny. I really liked how we ended up seeing so many new comedians on this ship (four!) and each one had a really funny set.
We slipped out of the show a wee bit early so we could make it to dinner on time. Dinner was wonderful and delicious and fun, but I was pretty much ready to go back to the room once it was over. I was starting to feel some… vacation fatigue? Is that a thing? I think by day six, I was over vacation. I wanted to be home and I missed Dutch so, so, so, SO much. There was some good nightly entertainment, but all I really wanted to do was ice my ankle, read, and go to bed. Which is exactly what we did!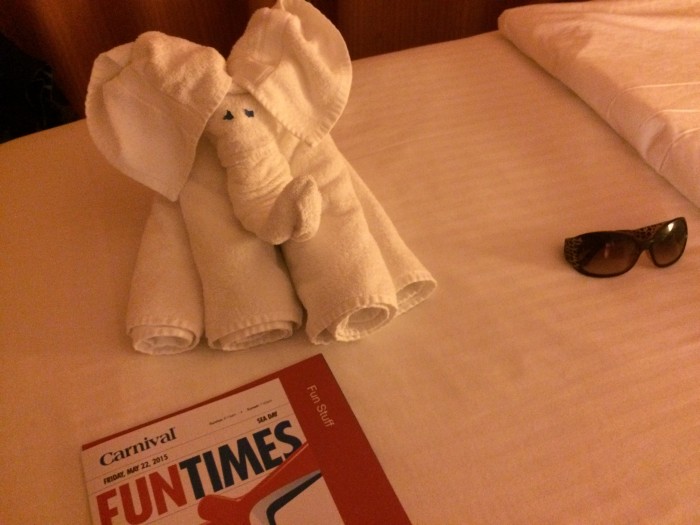 Tomorrow would be our last full day on the cruise and it was an at-sea day. I was looking forward to a relaxing last day of what turned out to be a super crazy vacation!