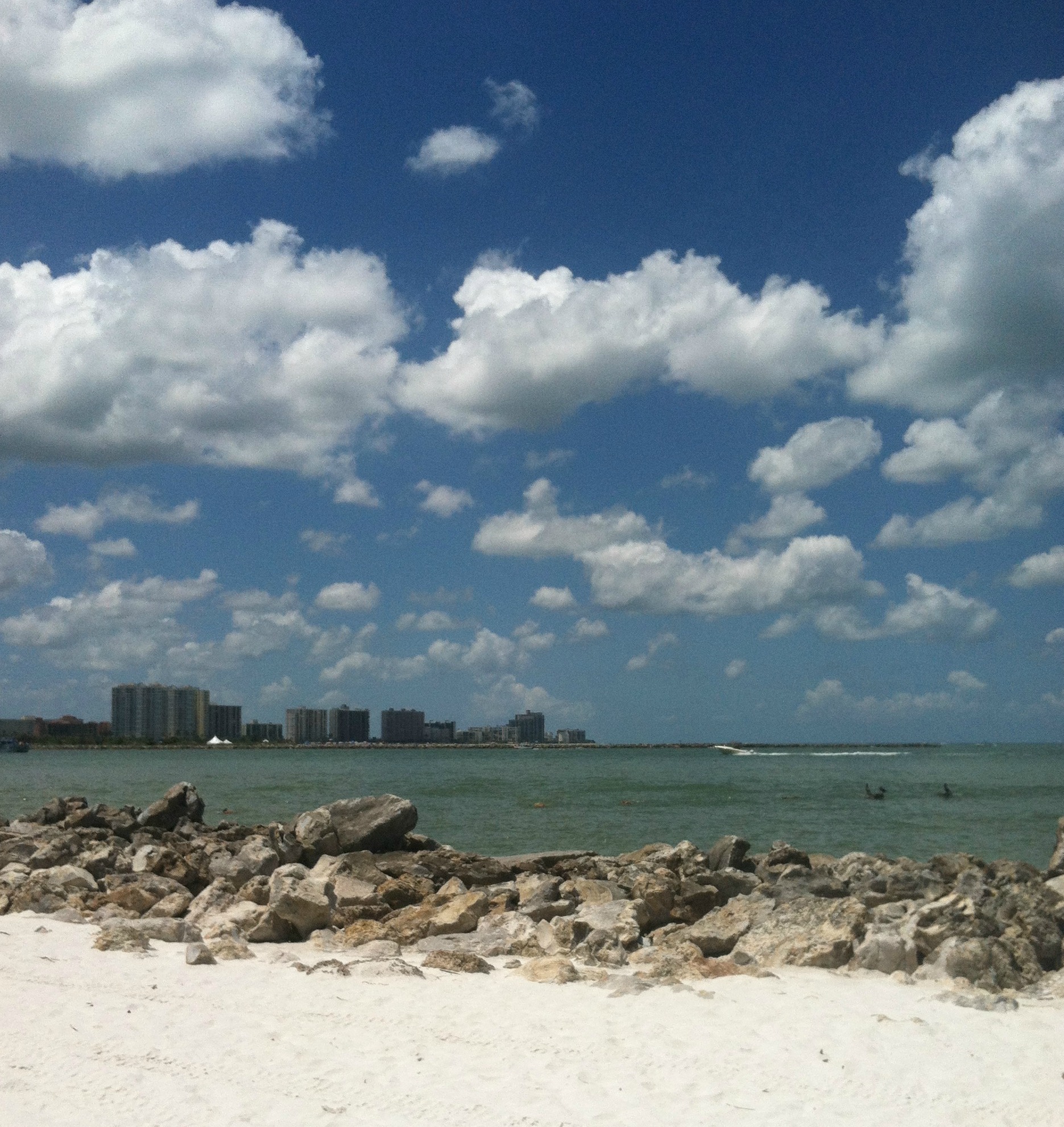 Feeling: A bit hermit-y lately. I haven't been going out much and my weekends remain low-key, where even going to church seems like a hassle. It's hard to have these really fun and exciting weekends when you're trying to eat healthy and not spend money. So I've been keeping to myself lately and not getting out as much as I should be. I don't mind my hermit-y ways, because it's allowing me to get a lot of writing done. (I'm over 3,000 words into a new novel!) But, at the same time, I know how good socializing is for me so I need to make more of an effort when I can.
Reading: Bird By Bird by Anne Lamott. I'm not too familiar with her work, but I've heard so many great things about this book that I had to give it a try. I'm only about 70 or so pages in, but I am really, really enjoying it. It's witty, yet filled with so many good tips and advice for writers. I did have a bit of a giggle, though, when I read "You put a piece of paper in the typewriter…" in one of the beginning chapters. (That was when I found out the book was written in 1994! OK then.)
Listening to: The Paris Wife via audiobook on my commute to and from work, which I should be able to finish up this week. (Only 2 CD's left!) I can't say that I am loving this novel (I'm just so annoyed by Ernest and Hadley!) but I do think the writing is lovely. The reader of the audiobook is not my favorite and can be distracting, but overall, it's been a good read. (Err… listen?)
Watching: It's July so Big Brother, of course! My obsession level with this show is unparalleled. I've yet to find a show that gets me so consumed. My favorites this season are most definitely Candice and Amanda. And I think Aaryn should have been kicked out of the house by the producers a long time ago… her behavior is so disgusting and awful. Other shows currently obsessed with: So You Think You Can Dance (Fik-Shun & Amy are the cutest couple of all time), Whodunnit (I think Cris is the killer), and MasterChef (rooting for Bri!).
Anticipating: A media fast in August. Last year, I spent a month away from all things social media and blogging after going through a particularly difficult time I wanted to keep private. It was one of the best decisions I made to help me heal and really helped me to focus and get back on the right path. And while I'm not going through any difficulties right now, I am planning on doing another month-long media fast in August. Honestly, I can't wait!
Wishing: I could travel more. Why is traveling so expensive? Now that I'm getting super strict about my spending habits and budget and paying off debts, it's looking less and less likely that any sort of travel will happen this year. I wanted to go away for my birthday, but I know I have to make the smart decision to stay home and keep socking away at those debts. I just keep reminding myself that this is a season. It's not forever and it's not the worst thing in the world. Repeat, repeat, repeat.
Learning: That I don't mind cooking as much as I previously thought. Don't get me wrong, I will always love getting take-out over getting into the kitchen to cook a meal after a long day of work, but it's not as bad as I say it is. I don't find cooking relaxing, but there is a measure of pride when I can take a recipe from a website and create the meal in my kitchen. And since I only make healthy recipes (if I'm going to cook, it might as well be healthy, right?), it always feels good to sit down at the table and eat something good for me and that I spent time and effort to make.
Thinking: About getting my first tattoo. About dyeing my hair back to brown. About cutting my bangs. About how lonely living alone would be. About my career. About how dating is nothing like a romance novel. About why I seem to get 2-3 mosquito bites every time I walk Dutch.
Loving: Pool days and beach days, my coworkers, daily gchats with Nora, using the library more frequently, writing fiction again, sleeping better, watermelon, green smoothies, and Skype dates with faraway friends.