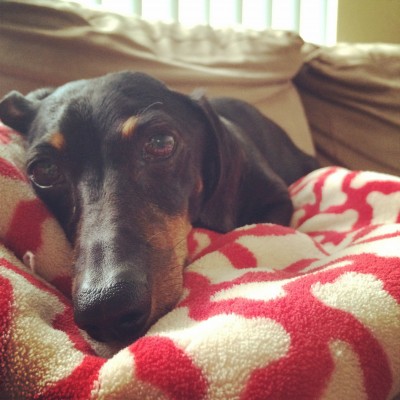 feeling very content, relaxed, and at peace about life right now
anticipating tackling an adventure or two off my Tampa list this weekend, a girl's trip in October, and the upcoming NFL season
reading Fly Away Home by Jennifer Weiner
thinking about how to maximize my time on the weekend. (I never seem to have enough hours in the day to accomplish everything I want to get done!)
pricing out prescription sunglasses. I want to start wearing glasses more regularly, but I need to have prescription sunglasses if so. (My eyes are very sensitive to sunlight.) Right now, Zenni Optical or GlassesUSA look to be the most decently priced. Anyone have experience using them?
happy with my purchase of new running shoes. They are cute, feel good and supportive, and were under $100. Woo!
obsessed with the film scores Pandora station. It makes writing about windows and patio products a lot more dramatic!
resisting writing the next scene in my novel. It's an action scene and I'm not feeling very confident about writing it, so I keep finding other things to do, rather than writing the scene. Blast it!
planning to do a big closet purge next month and create a list of closet staples. I am so tired of my wardrobe, of not wearing clothes that make me feel good. I need a revamp of my closet and style.
wanting to open my heart up to something new, but scared of taking the leap. How do you take the leap when failing could mean embarrassing yourself beyond belief? Sigh.
using MyFitnessPal regularly now. I set my calorie goal at 1,600 and I'm trying to use it more as a diary than a "well, I used up all my calories so I'll have soup for dinner." I think calorie counting can breed very unhealthy behaviors and I don't want to do that. I just want to see how I'm eating and adjust as needed. So far, so good!
hoping to take a solo vacation next year. Solo travel terrifies me, but I want to break out of my comfort zone and try it. I have my eye on Asheville or Savannah!
watching Big Brother because duh, it's the summer! Big Brother is easily my favorite show to watch because I get so wrapped up in the game play and drama. I love it!
inspired by a friend who is moving to Spain for the next two years to teach. I wish I had that adventuresome spirit!
preparing to hand sew my first pillow. I'm frightened (I'm not great at that kinda stuff), but going to at least give it a try.
wondering if I should try a subscription reading service  (like Oyster or Amazon Unlimited). I like the idea behind it (unlimited books at one set price!), but it all depends on the selection. If I still have to supplement with the library, it's not worth it for me. But both options give a one-month trial, so it can't hurt to try them out and see how I like them!
What are you currently reading, obsessed with, and anticipating?