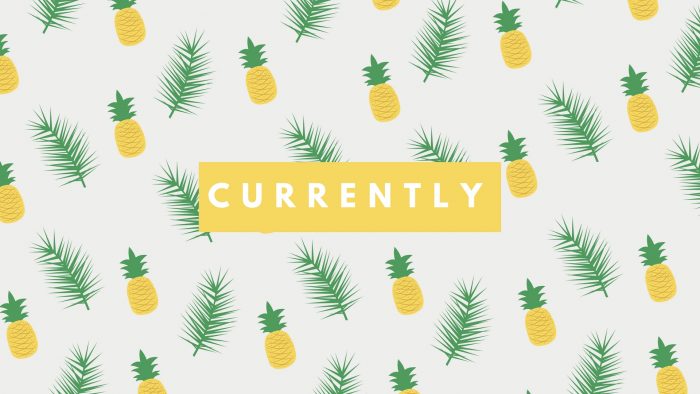 Loving… the plans I'm making for my living room redo. I am really, really looking forward to changing up the look and feel of my living room because, right now, it kinda drives me crazy. My sectional is so big that I'm never able to go outside on my patio… unless I want to crawl over the sectional to do so. Even opening the blinds is a hassle because I have to climb onto the sectional to open them. My plan is to get a smaller couch (something like this), a nice area rug to fill up most of the room, a floor lamp, and a new TV stand. I'd also love to get a plant to put in the corner of my living room (something like this, perhaps). Ahhh… it's going to be so nice when it's finally all put together. (Plus, I'm forcing myself to stay off animal rescue websites until my living room is complete, so once that's done, I can start the search for a new dog or cat full force!)
Loathing… unexpected car expenses. I had to replace my car battery on Sunday. I could have probably driven it a little longer on the current battery, but car issues give me massive anxiety, so I decided to take care of it right away. Honestly, I cannot remember the last time I had to change my car battery, so it had a good run! Still, this is the third time something crazy has happened to my car around the time I'm taking a vacation (I got a flat tire on the highway the day I came back from Asheville, and my check engine light came on a few days before I left for Puerto Rico), so I guess it's just my thing now.
Watching… Friends! I never really watched Friends when the show was running (I think I watched the last two seasons, but I definitely wasn't allowed to watch it in the earlier seasons), and I've only seen episodes here and there. I know all of the big plot points and can recognize all of the most memorable quotes, but I've never actually sat down and watched the series from beginning to end. So I decided to do that now, and y'all, it's so damn good. I think I forgot how funny this show was and how it really set the stage for sitcoms to come.
Listening to… Armchair Expert with Dax Shepard. This podcast is a must listen in my opinion, but it's not for the faint of heart. Each episode is around two hours in length, but I'm not someone who cares much about the length of a podcast episode, especially if it involves a super intriguing conversation. In this podcast, Dax interviews some really great celebrities to talk about… basically everything under the sun. They definitely get into the nitty-gritty of Hollywood and how they got their start, but the conversation always evolves from there. And, man, he has some incredible guests on, like Jimmy Kimmel, Ellen DeGeneres, Adam Scott, etc. Every week, I have so much anticipation for who he's going to have on next!
Anticipating… my cruise, of course! Today is actually my last full day in the office before I leave. Tomorrow, I'm working from home and Friday is a half-day. AHHHH. I can't believe it's almost time! It's been 18 months since I was last on a cruise ship and that's way too long for me. I am so excited to spend seven days with my favorite human and have a full week to relax and enjoy that #cruiselife.
Grateful for… friends. The past week or so has been such a lovely time of friend dates and get-togethers. Last week, I had three one-on-one friend dates, either to meet up for lunch or dinner. I attended my friend's 30th birthday party, which was a BLAST. Everyone totally loved my outfit and raved about my overalls. (If only I felt confident enough in them to wear them in regular life!) And Monday night was book club at our favorite pizza place! All in all, my heart is so damn full and I am so happy that these girls are in my life.
Needing… to make my packing list for my cruise! I need to figure out what things I need to pick up at Target before we leave on Saturday morning, but life has been crazy busy lately and I just haven't found the time. I'll probably do this tonight.
What are you currently anticipating?