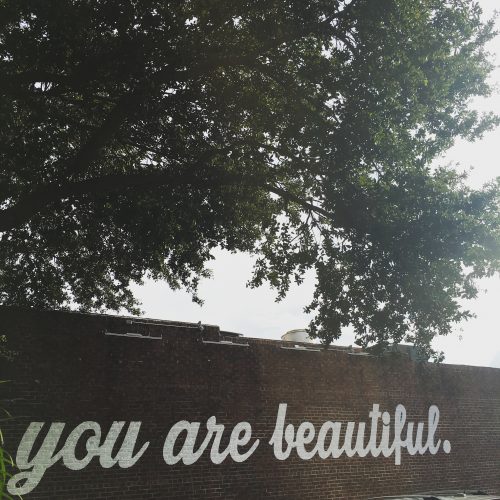 Loving… the packing process. I don't love a lot of parts about moving, but I do love to pack. Is that weird? I just find something soothing about packing up my life. I can carefully categorize everything and sort my things into their proper boxes. I can toss things I haven't used since I moved in and make sure what I am bringing to my new home are things I use and love. My big plan this weekend is to pack, pack, pack and I am really looking forward to it. Now, who wants to hire me to pack up their life? I'm game!
Loathing… spending money. I knew I would have to spend a good chunk of money for necessities for my new place. When I moved in with Roomie, she brought everything and I… brought my bed, my dresser, and my TV. Oh, and a blender. So, I made a list of the things I absolutely, no-bones-about-it needed the minute I moved into my new place. Things like plates and bowls and silverware. And mixing bowls and measuring cups and pots and pans. I took trips to IKEA, T.J. Maxx, and Target this past weekend and spent a ton of money, and it hurt. Even though everything I bought was something I needed, there's just something I hate about spending money. It just annoys me. Ah, well. It can't be helped!
Reading… Harry Potter and the Order of the Phoenix. I'm finally on book five! Hooray! Book five is probably my least favorite in the series, mostly due to Dolores Umbridge. God, she is the worst, isn't she?
Watching… very little TV lately. Maybe I'm preparing myself for life without cable, haha! I'm only watching Big Brother and MasterChef right now. Of course, I was all about the Olympics (mostly the gymnastics and the swimming) when it was on, so I guess I'm just being selective about what I'm watching. My nights have been spent doing work and my weekends have been jam-packed, so there hasn't been a ton of lounging around lately!
Anticipating… my first *actual* fantasy football draft! I've played fantasy football for a few years, but only with my brother so it's not real fantasy football. I'm playing with 13 other coworkers and I'm only one of three females, so I have to represent! This afternoon is our draft party, and I've been studying up as much as I can so I can dominate this draft. Wish me luck!
Thinking about… my upcoming social media and blogging break. I am ready for it, but also worried. Social media and blogging can be such a great distraction for me, and I may need the distraction with my transition from living with a roommate in Tampa to living alone in St. Pete. But it will also be good for me to sit with my thoughts and feelings, even when they're uncomfortable. (But don't fault me if I pop in once or twice with a blog post. Writing is my therapy!)
Needing… some extra hours in the day. I wish I was one of those people who could survive on very little sleep. It would help me to get more done! I guess I just need to hone my time management skills.
What are you currently loving, loathing, and anticipating?