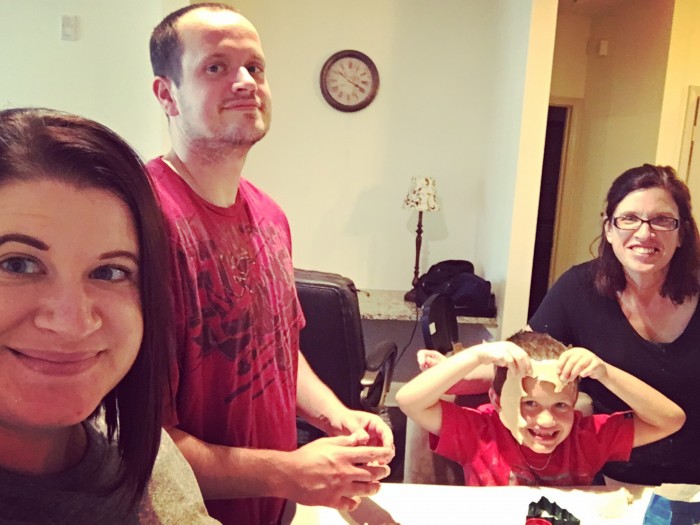 Loving… that Christmas is a mere four days away. I have so much anticipation right now! I do have to work Christmas Eve, but I'm hoping to get off work in time to attend a candlelight service at a nearby church with my mom. Dutch and I will be spending the night at her place on Christmas Eve and then spend the morning preparing to host Christmas dinner for our family. (We're both a wee bit stressed out about hosting dinner, but I think we'll get through it with our sanity intact. I hope so, at least.)
Reading… Instant Attraction by Jill Shalvis. I read this book back in 2010 and have a rave review of it on Goodreads, and decided to re-read it. I'm on a mission to read as many contemporary romance novels as I can to give me some inspiration for my novel, which is in the same genre. This is the kind of research I can totally get behind!
Anticipating… writing my "Best of 2015" posts for this year. It's something I've been doing since 2009 and it's one of my favorite yearly traditions. The first post will be published on Wednesday, so stay tuned!
Planning… my goals for 2016. I have some really specific ideas in mind for what I want to accomplish in the new year, based on how I am feeling as I wrap up 2015.
Thinking… constantly about my novel and the kind of work I want to put out into the world.
Frustrated… with car issues. My car has, thankfully, been problem-free since I got it almost three years ago, but the past two weeks have been very costly ones on the car front. I think I've spent more than $800 between an oil change, engine inspections, four new tires, and a necessary repair to a water pump. And there is still a $600 repair that it will need soon, but that I just cannot afford right now. I really, really wish I didn't have to be dependent on a car.
Wondering… how I am going to focus on work this week! I am such a little kid at heart when it comes to Christmas, and I'm filled with so much joy about what this week will bring.
Feeling… up and down, I guess is the best way to describe it. Some days I am happy and carefree and feeling so blessed with my life, and other days, I am lonely and worn out and wanting to hibernate for a month straight. It's this strange dichotomy that has me feeling like my emotions are playing Russian roulette on a daily basis.
Sad… about Grandma, about my dad, about the missing pieces in my life.
Grateful… for the beauty of my life. I have so much to be thankful for: a beautiful home, a wonderful roommate, fabulous friends, a loving mother, a supportive brother, adorable nephews, a job I love, and a dog I adore. I have a good life, and it's easy to forget that when I constantly ponder the "what if's" and the "should have's."
Wishing… that loved ones could make phone calls from Heaven. I'd just like to hear my grandma's voice again.
What are you currently reading, anticipating, and grateful for?