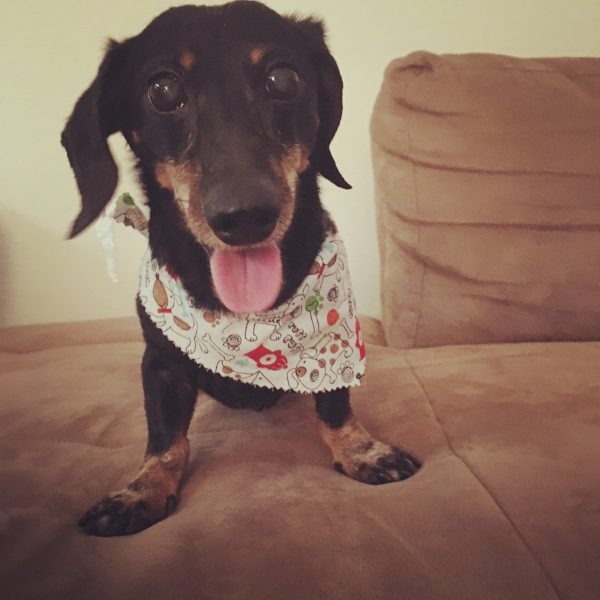 Loving… friends who take my picky taste buds into account. My friends and I are planning a girl's night out on March 8th, which is International Women's Day. A few restaurants were suggested, but before we nailed down the one we wanted to go to, one of my friends came to me directly and told me to check out the menu of a specific restaurant mentioned to see if there was something I could order. Truly, it was such a nice gesture. Be nice to your friends who are picky. They don't choose to be this way, I promise!
Loathing… politics. I don't know if I'll ever have a different answer for this part of my "Currently…" series over the next four years. Everything that "Tweeto von Cheeto" (as I saw him referenced on Twitter once) has done over the past month has been awful, unethical, or downright prejudiced. I mean, he picked a fight with Australia, one of our strongest allies! He's just not emotionally mature enough to be president, plain and simple.
Reading… The Handmaid's Tale by Margaret Atwood. I'm reading this for my work book club, and it also fulfills my goal to read four "classics" this year. The writing is heartbreakingly beautiful and the story utterly terrifying.
Watching… The Good Place. I watched the first few episodes when they aired and really loved them, and I'm now able to catch up on the rest of the first season on nbc.com. I adore Kristen Bell and find the premise of this show to be so unique and fun. Check it out if you want a light-hearted comfort watch!
Anticipating… the beginning of Daylight Saving Time in a few short weeks. It will be so nice to have longer hours of daylight. I hate it being pitch-black dark at 6pm! I don't care about "losing" an hour of sleep when we "Spring Forward." Gimme more hours of daylight, please and thank you!
Thinking about… people who leave snarky comments on blogs, but then use a fake email address so the blogger cannot appropriately respond to them. This has happened to me a few times recently, and once, I even composed a lengthy response to a very nasty comment, only to get the email kicked back to me as the email address was invalid. Just FYI for those who want to leave snarky comments: if you don't use an actual email address, I'm not going to approve your comment. Stand behind your snark. Don't be one of those people who can only post a mean comment if you do it anonymously. That's just called being a coward.
Needing… to decorate my apartment. My walls are still bare and I need to invest in some wall hangings to liven up my apartment. I'm getting my normal tax refund this year (whew – paying self-employment taxes didn't set me back as much as I thought they would!), the majority of which will be used to pay off my credit card, but I also might set aside some of it to buy a piece or two of art. (Um. Like, "art" from Target that's, like, $80. Nothing crazy expensive here.)
What are you currently reading, anticipating, and needing?