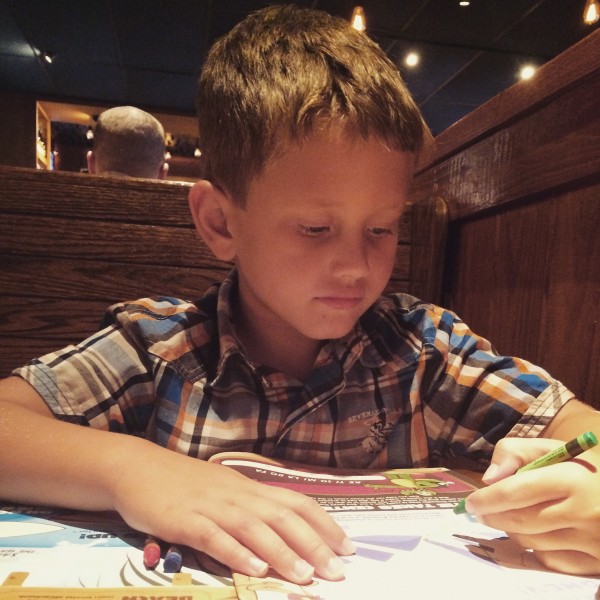 Feeling… a lot less stressed than I was last week. Last week, I was feeling very overwhelmed and I thought it was due to knowing my mom would be away for more than a week, but I think it had more to due with the wedding and making sure everything went perfectly for my mom. (Not that she was putting any pressure on me… it was my own perfectionist tendencies, I guess!) Once the wedding was over, I felt all my anxiety go away and have been feeling very good this week! Three cheers to that!
Reading… What Alice Forgot by Liane Moriarty. It's a ridiculously long novel, nearly 500 pages, so it's slow going. I love Moriarty's novels, but I do wish they weren't so long! I think this book will end up being my least favorite of hers, but it's still pretty good.
Watching… The League! I had a friend implore me to start watching this, since I've been in my own fantasy football league for a few years now and she thought I would relate to it. And I love it! I'm halfway through season 2, and it can be a bit crass and silly, but it's fun and lighthearted and just what I need right now.
Anticipating… seeing Joe Machi this weekend. I followed his journey on Last Comic Standing last year, and I was hoping he would win. I'm going with some girlfriends and I just can't wait!
Listening to… a slew of new podcasts. I need to do a follow-up post to my post on my favorite podcasts because I have added so many more shows to my feed (I listen to around 27!) and my favorites have definitely changed. My most recent favorite is been The Shepod.
Planning… on trying out You Need a Budget. I loved San's full review of the software, and it sounds like something that could be super useful to me. I hate talking about it, but I am not the best manager of my money and I really want to get better. I haven't had much success using sites like Mint.com, but hopefully YNAB will be different!
Wondering… what life is going to be like in a month or two. It's hard to fathom how much my life is going to change when I finally move out. I can be very dependent on my mom, but I'm also very independent at the same time. Which probably doesn't make sense. I'm worried about how my anxiety will be affected in the move, but I'm also really, really ready to shake up my life and make a big change.
Grateful… for my grandma. I learned last week that my grandma is 1 in 7. What does that mean? Well, stage IV colon cancer patients have a 1 in 7 chance of living past five years. My grandma was diagnosed in 2008. And though the cancer has returned three times since her initial diagnosis, she's managed to kick its butt each time. This time around has been much more difficult on her, but the lady is a fighter. She's incredible.
Wanting… a new bed. I was hoping to buy a new bed before my move, but it probably won't happen. But this is a purchase I want to make very soon! I want to go to an actual furniture store (not IKEA!) and buy an actual adult bed and an actual adult mattress. No more hand-me-downs!
Loving… fresh flowers at home, tiny ice cream cones, the Colorfy app, group texts with my coworkers, snuggles with Dutch, and rainy afternoons.
What are you currently reading, anticipating, and grateful for?