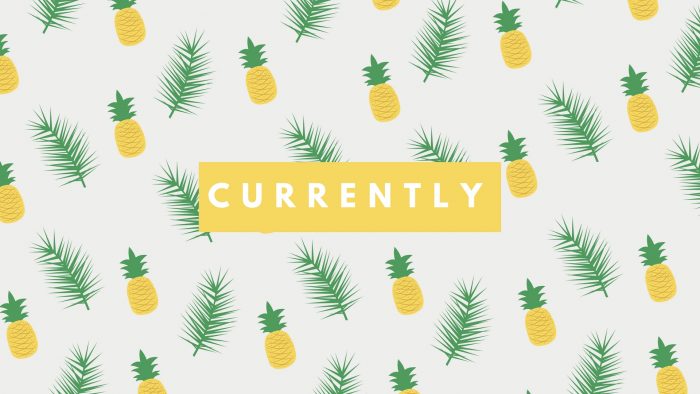 Loving… the Bookly app. Have you heard about this app? It tracks your reading time and provides a cool little infographic when you've finished a book that details the time it took you to read the book, the most pages/minutes you read in a day, etc. When you sit down to read, you just open up the app and start the timer. Then, when your reading time is up, you just tell the app what page (or percentage) you're on in the book now. Easy as that! It's really cool and fun and my new favorite thing.
Loathing… those weeks when I feel like I'm terrible at my job. Do you ever have those feelings? It happens to me every once in a while, and I think it's because I take everything super personally and if I don't do my job perfectly, suddenly I think I'm the worst at it. I know it's not true, but the negative self-talk has me a little down this week.
Watching… season two of Mad Men and season 8 of The Office. I have a coworker who is fanatical about Mad Men, so it's fun to discuss the show with her and I even got her hooked on rewatching the series, haha. It's such a well-written show and can I get an amen for Don Draper? He's delicious.
Listening to… The Daily Show with Trevor Noah: Ears Edition. Shout out to Nora who clued me in about this podcast, which is really just a short snippet of highlights from The Daily Show. It gives me the news I need in a hilarious manner, and who can resist Trevor Noah? Not me! The episodes are around 20 minutes in length (and half of that is taken up by an interview with that night's guest, which I rarely listen to), so they're nice and short.
Anticipating… my cruise! We're less than 40 day away and my mom and I couldn't be more excited if we tried. We're planning on booking our excursions this weekend and we found a really fun zip-lining adventure in Isla Roatan, so we'll be able to mark another country off our list for zip-lining (four for me, five for my mom). Hoping the next month flies by so we'll be boarding the ship in no time at all.
Grateful for… spin classes. I'm so glad that I've been able to add spin classes back to my exercise schedule because they are honestly my favorite. Only two of the classes work with my schedule (Friday morning and Saturday morning), so I don't get to go as much as I'd like, but as long as I get in one class a week, I'm a happy girl.
Needing… a pet. I house-sat for two lovable beagles over the weekend and it reminded me how much I love being around dogs. I love walking them, snuggling them, watching them run around. One of the beagles laid on the bed in the guest room I stayed in, watching me as I got ready for the day and ugh, I miss that. Dutch used to be the same way (he even had a bed in my bathroom for most of his life because he always wanted to be right next to me as I got ready). And I really, really hate coming home to an empty apartment every day. It's just not as fun as a dog greeting you like you made his whole day simply by existing. I'm not planning on making any decisions until after my cruise, so no pets for me for a little while longer, but at least I know for sure that I can't live without a pet.
What are you currently anticipating and loathing?