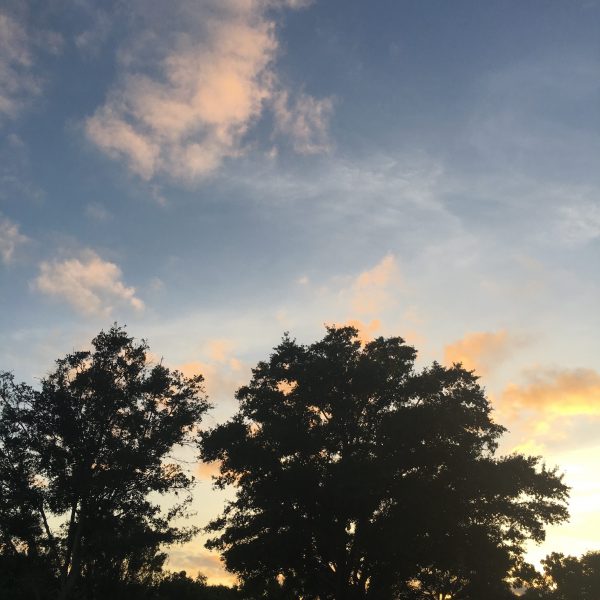 Loving… cooler weather! It's been in the upper 60s in the morning and evenings and low 80s during the day. I am loving it! Hello, Florida Fall. We've been waiting for you.
Loathing… the fact that my old apartment complex is charging me for a carpet replacement. It's a $400 charge and I'm just rather annoyed about it. I thought that's what my pet deposit was for, but apparently, what I paid was a pet fee, not a deposit. A fee is simply the price to keep a dog in the apartment, a deposit goes toward damages. Isn't that absurd? I've never, ever had to pay for pet damages in an apartment, so I'm quite peeved and really happy to tell everyone I know to never, ever rent from this complex.
Reading… The Ramblers by Aidan Donnelley Rowley. I'm reviewing it for TLC Book Tours and I have about 50 pages left. It's really, really good and I'm just in love with the way the author writes.
Watching… season five of Gilmore Girls! I have heard that it's the last great season of the show, so I'm a little nervous for what seasons six and seven hold. I don't think I'll finish the series before the four-episode special comes out, but it'll be better, I think, because I can finish season seven and jump right into the special! I'm also re-watching The Office, and it's just as fantastic as I remember it.
Anticipating… two date nights with my lady friends. Tonight, I'm going to see Girl On the Train with a group of coworkers friends and then tomorrow, I'm meeting up with Former Roomie, Bri, for a night of mini-golf and dinner. I am stoked for these next two nights of good, old-fashioned girl time. My soul needs it!
Thinking about… switching back to glasses after a few years of contacts. I love wearing contacts, but I keep having eye irritation as a result of wearing them. I get the irritation right after I put in a new pair (something about the solution the contact lens comes soaked in must not react well to my eyes…), so it's not from improper contacts usage. The irritation is really quite painful, and I'm thinking about giving my eyes a break from contacts for awhile.
Needing… an actual weekend with zero plans. Lately, my weekends have been jam-packed and full of things to do, people to see. It's a little overwhelming for this introvert! I try to keep my weekend plans to a minimum because I really enjoy lazy, low-key weekends at home. Hopefully, I can carve out time for a planless weekend soon!
What are you currently loathing, reading, and anticipating?