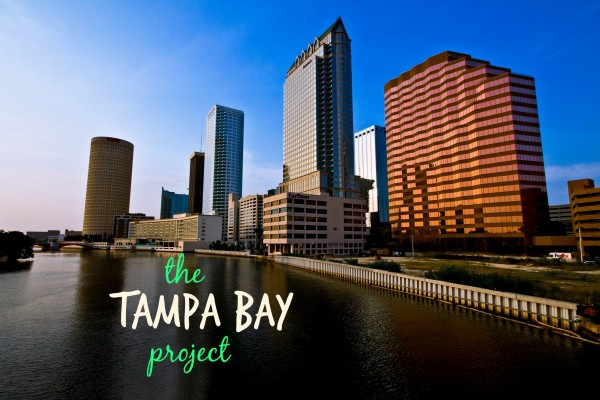 I haven't been making much progress on The Tampa Bay Project. In fact, all I've managed to mark off is visiting some local restaurants and taking the Ghost Tour of St. Petersburg. But I wrote this list with no pressure on crossing everything off at any specific time. I just wanted to have a running list of "things to do" around town.
This past Saturday, though, I had the chance to cross an item off this list: visiting the Dali Museum. I asked my soon-to-be-roomie Bri if she'd like to visit it with me and she gave a resounding "YES!"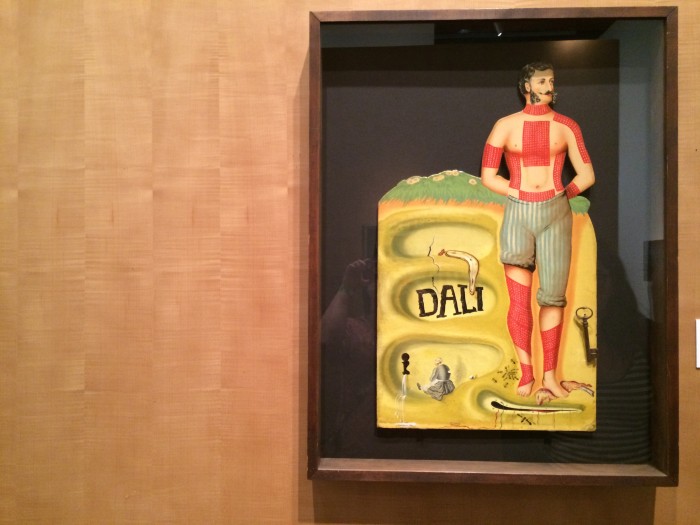 I'll admit that I didn't know too much about Salvador Dali before going to the museum. I knew he made some… wacky… paintings, so I figured I was in for a treat.
Dali was a Spanish surrealist painter, born in 1904 in Spain. Though his father wanted him to go into business, art was his passion and I'd say he made the right call about choosing this path over the more traditional one. He was an eccentric man who lived an extravagant lifestyle. He also produced more than 1,500 paintings in his lifetime! Can you imagine? That's absolutely nuts. That takes so much passion and dedication and hard work.
(I loved his descriptions of his paintings!)
There was really so much to see at this museum! I think we spent over two hours there, slowly walking through all the different exhibits. Like one would expect, there is the permanent collection of Dali's work, but there are also other exhibits rotating throughout the museum.
One such exhibit was "Dali Revealed" which was a selection of 48 photographs taken by photographer Robert Descharnes. I loved seeing the candid shots of Dali and his wife Gala, and just getting this tiny glimpse into the way he made his paintings. He seemed like such an interesting man, and this photographs capture his personality perfectly.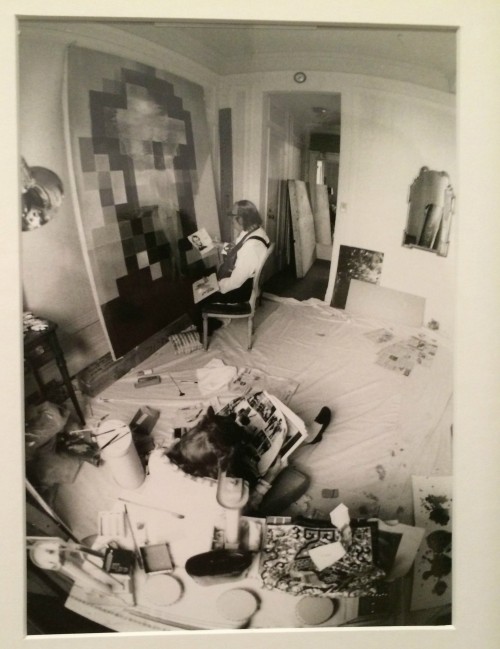 Another exhibit we saw was "Dali & Da Vinci: Minds, Machines & Masterpieces." This exhibit showcased more than 75 works and reproductions, including some of the reproductions both Dali and da Vinci proposed during their time (some of which became a reality and others that did not). It basically showcased how these two artists used mathematics and invention to bring about some of their most famous works.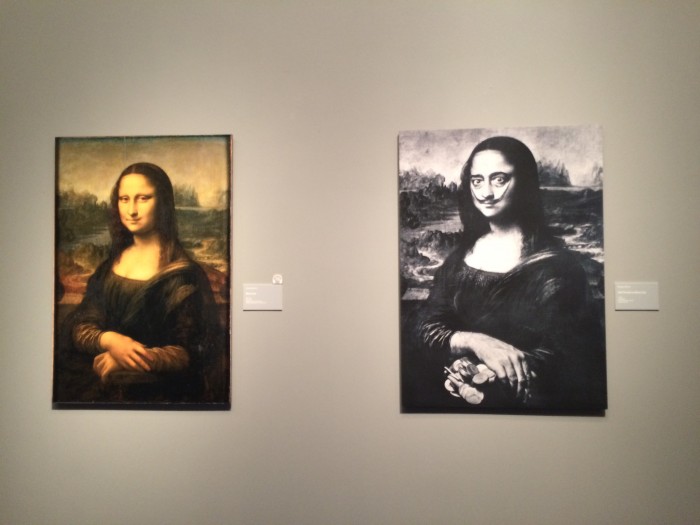 Lastly, one of my favorite exhibits was the "Student Surrealist Art Exhibits" in which students in grades 6-12 throughout Florida submitted their take on surrealism. The students used pen, pencil, colored pencils, digital photography, acrylic paint, and more to create amazing works of art. I mean, some of these students were 12 years old and creating incredibly detailed and amazing pieces. I am not an artist in the least, and stuff like this impresses me so much. Kudos to the kids! (And how amazing would it be to have your artwork displayed in a museum at the age of 12?!)
The Dali Museum also has a garden area, which featured an enormous mustache (reminiscent of Dali's own fab mustache!). It's the perfect photo op, don't you think?!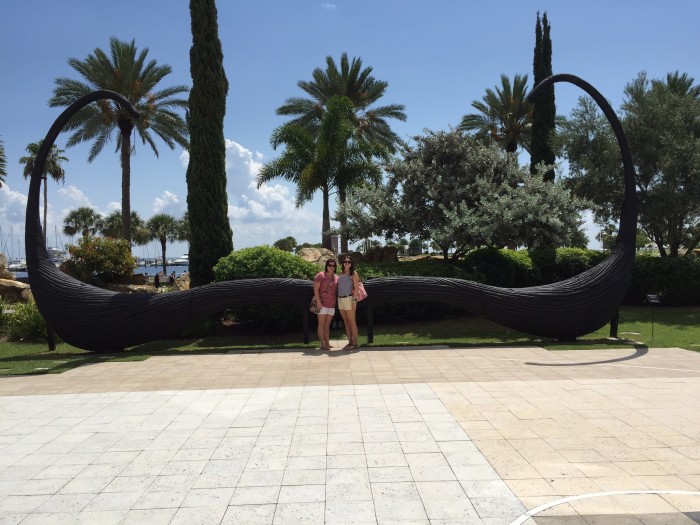 In any event, it was a really fun afternoon spent with my friend. (It also happened to be our friend-aversary, as we had our first lady date this weekend a year ago! We're adorable, is what I'm saying.) I'm really happy I got to visit the Dali Museum because it's been a really long time since I've visited an art museum.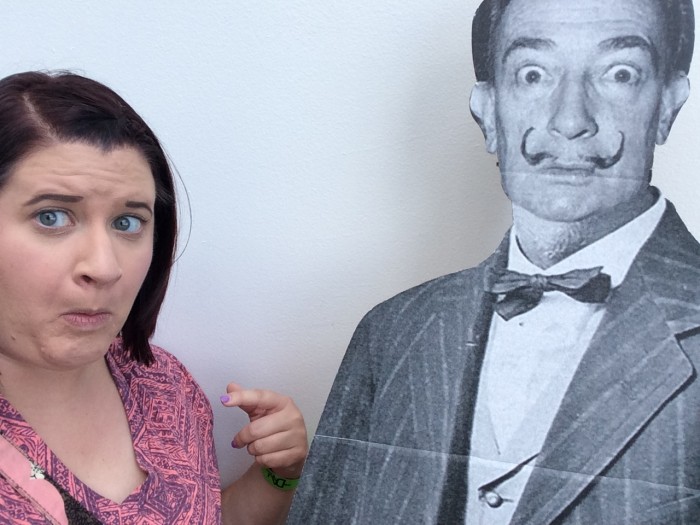 Do you like visiting art museums?