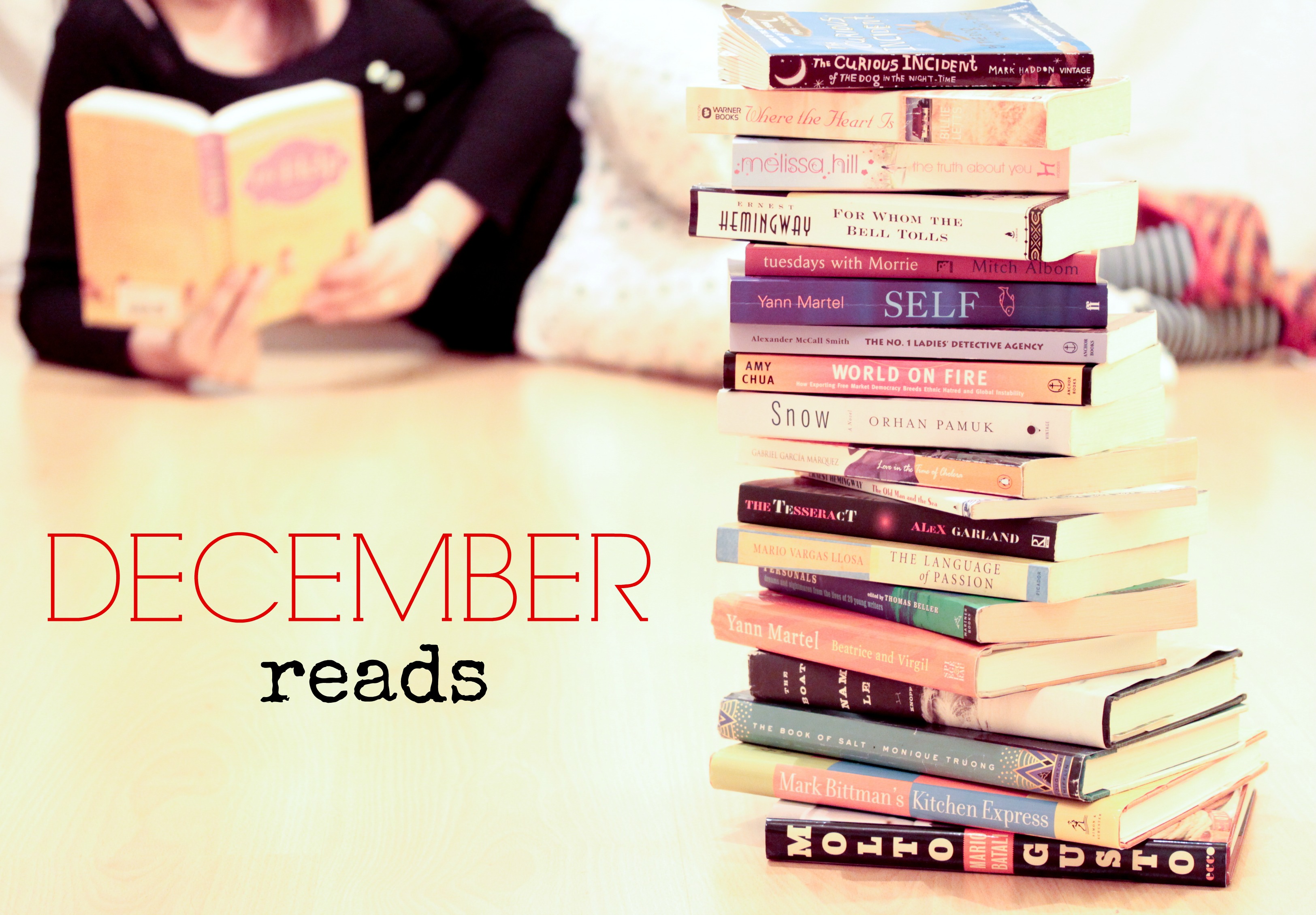 It's time for my last book review post for what I read in 2013! I ended the year reading 102 books. My highest reading month was August, when I read 13 books (also, coincidentally, the month I took a break from blogging and social media), while my lowest reading month was April, when I read just five books. I'm not shooting to read as many books this year (I set a goal for 75 on Goodreads), because I want to focus on quality over quantity, and also not disregarding some of my other hobbies for reading.
Anyway, here we go! December book reviews. My favorite book this month was Tempted Into Danger and my least favorite was Save As Draft.
95. My Wicked Little Lies by Victoria Alexander (4 stars)
This was a fun, quick read. I haven't read too many historical romance novels this year, but this was a "free" paperback I picked up from my library (free meaning I didn't check it out and can return it anytime I want) that I dived into one lazy weekend and couldn't put down. It had a really interesting premise, great characters, and a fast-moving plot. I loved it!
96. Tiny Beautiful Things by Cheryl Strayed (4 stars)
This book is all kinds of wonderful. I love the way Strayed writes, and she was just as honest and blunt and real in her advice column. I found myself tearing through this book, so interested in each new column and feeling so deeply the pain and tragedy the people who wrote to her went through. In some ways, it was a trigger for my anxiety (since my anxiety as a whole, mainly comes when I get freaked out about tragedy happening), but mostly, it was just a blessing to read. Life is pain and heartache and trials… but it is also joy and excitement and happiness. I ended this book wishing I could write my own letter to Sugar, because her advice is always so spot-on and based in truth. A must read!
97. Tempted Into Danger by Melissa Cutler (5 stars)
I devoured this novel. It was a simple Harlequin romantic thriller, but it was so good. It was so well-written, so filled with action and character drama and excitement and I could not put it down. I'm not typically one to want to read the next book in the series when it's Harlequin, but I actually pre-ordered the next book because this one was so amazing. She definitely ranks up there with the better romantic suspense authors!
98. On Mystic Lake by Kristin Hannah (4 stars)
This was the first novel of Kristin Hannah's that I've read, and I really, really enjoyed it! It involved a lot of hard things – cheating, mental illness, and death – but Hannah weaved together a wonderful story of hope, life, and the power of love. There were times when the main character annoyed me and I just wanted her to grow a backbone, but I suppose it was necessary for the character development throughout the story. I can't wait to read more from her!
99. Fools Rush In by Kristan Higgins (3 stars)
This was a cute chick lit novel, though a bit cheesy and there were times when the main character felt a bit far-fetched. I liked the natural pace of the love story, though, and there were some great characters in the novel. All in all, not one of the best chick lit novels I've read, but an easy read.
100. Save as Draft by Cavanaugh Leigh (2 stars)
This book was okay, but I didn't love it. I saw it had good reviews, so that interested me enough to pick it up. It's told through emails, as the main character is searching for love. She tries Match.com, then ends up falling for her best friend, right after going on a great first date with a wonderful guy she met through the dating site. It felt a bit dated to me (because who really conducts all their conversations through emails?!) and I just didn't like the main character all that much. None of the characters felt consistent throughout the story, and I was very confused by the ending. Never a good thing! Not a book I would recommend.
101. The Supreme Macaroni Company by Adriana Trigiani (3 stars)
You'll see my review for this book on Wednesday!
102. Into the Fire by Suzanne Brockmann (5 stars)
My last book of 2013! Another stellar book from Suzanne Brockmann, as always. It was filled with action, character drama, and a wayward love story. It brought back some much-loved characters from Brockmann's other novels and I flew through this book in a matter of days. As long as she keeps putting out books, I'll keep reading them!
Books read in December: 8
Books read in 2013: 102
How many books did you read in 2013?