1 – I am officially a car owner! It all happened so super freaking fast that it makes my head spin thinking about it. I wasn't expecting to even start looking until the end of February, when I would have my tax return and money saved up, but when I called up the sales guy to put the wheels in motion, he had found two used cars for me to test drive. I didn't really expect to like either one, but thought it would be the first step forward and getting my car. Well, I ended up loving one of the cars – a 2005 Toyota Scion xB – and we started the loan approval process that night. On Monday morning, he called me to tell me my loan was approved and I picked her up that night! The independence I have now is unmatched. I feel more like an adult: I have a car, a car payment, my own insurance plan, etc. I think this is going to help me so much in feeling more established and independent.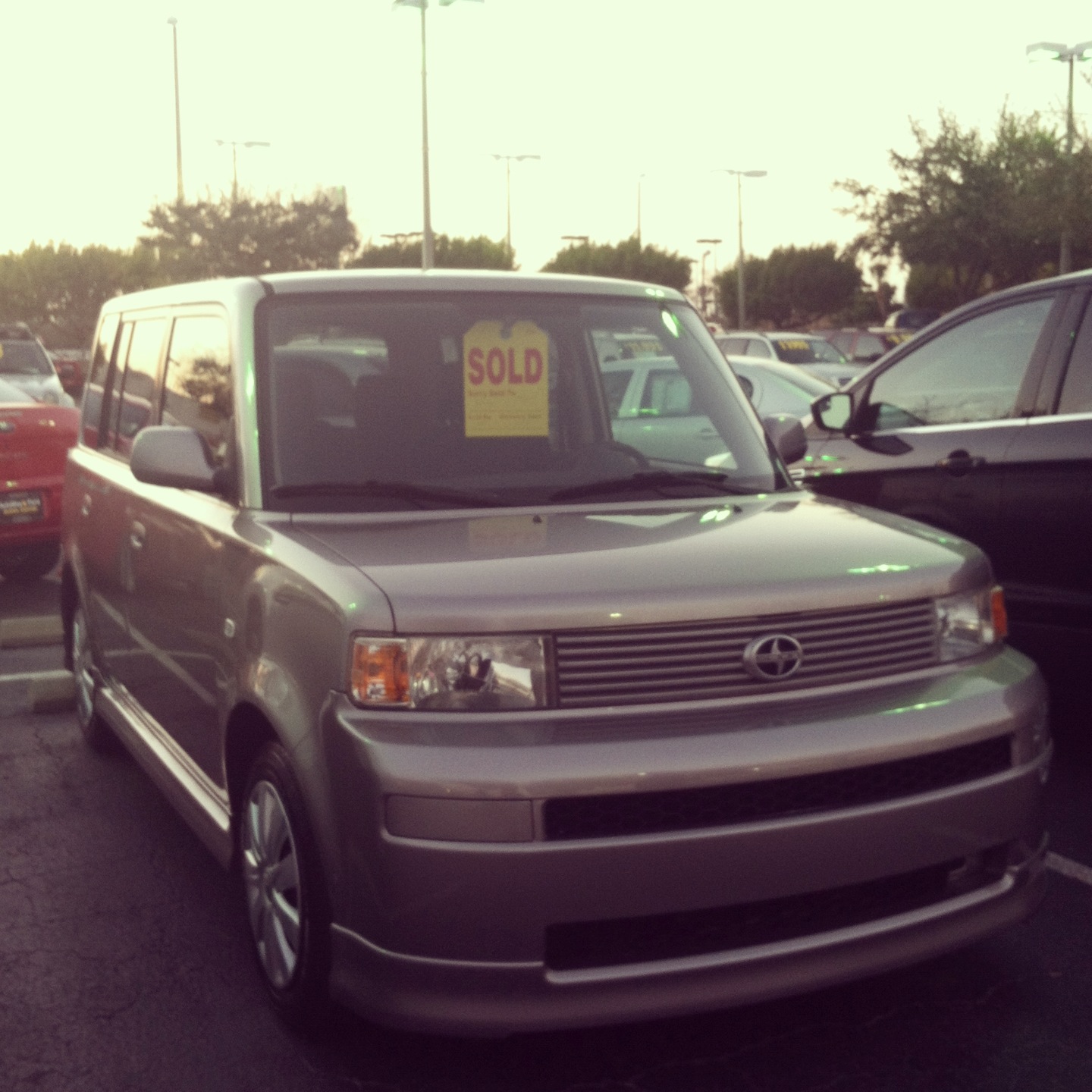 2 – I went 31 days soda-free until I had a soda. Tuesday night, I decided to pick one up with dinner because I was interested to see if my taste buds had changed at all. And all I could taste was the carbonation. I didn't taste the sweetness and every sip made my eyes water because it was rough going down my throat. I actually did not expect this! I was so addicted to the stuff before that I thought I would have a soda and be right back to square one. I've heard people say how they stopped drinking soda and when they drank one again, they didn't like it and I desperately wanted that to happen to me but I didn't think it would. I haven't had a soda since Tuesday (and only drank about half the bottle) and I honestly think my addiction for it is gone! I don't care to have another one anytime in the near future. This is HUGE for me!
3 – I think I might attempt to trim my own bangs this weekend. They're at this awkward length where they're too long to have in my face but too short to tuck behind my ears. I've never trimmed my own bangs before but it's only hair, right? Hopefully I don't royally screw this up.
4 – I've been debating for a while now whether or not I want to watch the Celebrity Apprentice this go-round. I'm not a huge fan of Donald Trump and was pretty much against watching it when I found out Omarosa was going to be a contestant but some of my favorites are coming back like Trace Adkins, Lil John, Bret Michaels, and the most wonderfully eccentric of them all, Gary Busey. (I could care less about the females, though. Snore.) I guess I'll be watching it once again!
5 – Happy weekend! I am so ready to end this week. It went by rather fast, but I am a lover of weekends. Tonight, I'm keeping it low-key as I have a few writing projects I need to knock out. Tomorrow, I need to get my car inspected for my insurance and then I'm going to the Florida State Fair on Saturday night with a certain someone. (Date #7! Not that I'm keeping track or anything…) And Sunday, more writing to get done AND it's the night of #twookclub! This chat has snuck up on me quick. We're discussing A THOUSAND SPLENDID SUNS which is easily my new favorite book. Everyone needs to read it! I hope anyone who has read the book can join us on Twitter at 9pm EST for the chat!
Any tips for trimming one's own bangs? I keep them on the longer side and I've been scouring Pinterest for tutorials but haven't run across anything good yet. Tell me about your weekend plans! Anything fun going on?