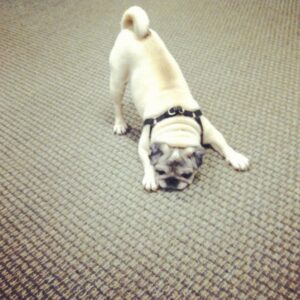 Your #tootsiegram for the week.
1 – I haven't exercised since Saturday. This is so unheard of for me. A mixture of being busy and not feeling well has led me to skip three workouts this week. Luckily, a run happened this morning, I have a gym workout planned for Saturday, and I'm running a 5K on Sunday. So, three days out of seven isn't bad. It's just not my usual.
2 – Can we have a moment of silence for the fact that Revenge is back? I have missed that show so much! And crazy Emily.
3 – I need some advice on self-tanners. Since I'm wearing a strapless dress in my brother's wedding, I need to find some way to even out my skin tone. I'm not so much interested in being darker, but I have a weird tan line around my upper arm. Anyone have a favorite, preferably one I can't mess up? I've never used a self-tanner, so I need something simple and easy.
4 – Anyone up to writing a guest post for me while I'm gone during my cruise? I would need the post by May 4th. I only need one and thought I'd leave it up to the comments for someone to volunteer, since it's short notice. First one to volunteer is in!
5 – I've been on the Carnival site a lot this week. My mom and I are trying to plan our excursion for our June cruise so I've been perusing the excursions in Cozumel for what we want to do. We want something totally different than what we have planned for our May cruise excursions, but we're also not interested in doing a tour or shopping excursion (been there, done that!). So I've spent a lot of time looking at our options and reviews and just getting oh so excited for all the fun and adventure that awaits us this summer.