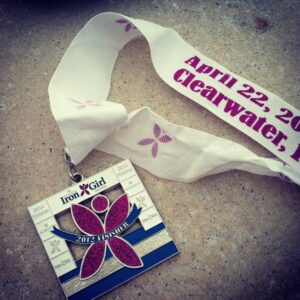 1 – So, on Sunday night, I was eaten alive by a killer mosquito. Monday morning came with eleven bites on my legs and feet and the beginnings of an allergic reaction. I always seem to have allergic reactions to mosquito bites and this time is no different. Lots of swelling and redness. I've been applying hydrocortisone cream daily and popping Benedryl at night. Well, except for the day I took it BEFORE WORK. No, not a good idea. I spent all of Wednesday in a foggy haze, struggling to keep my eyes open. But the Benedryl has helped so much. I love that stuff.
2 – Over the weekend, I did a lot of cruise shopping. Oh, yes, this is a thing! I snagged a really hot bathing suit and cover-up and then a bunch of other great clothes to wear on excursions and whatnot. To be honest, you don't need that many clothes on a cruise (and I probably had enough…) but it's just so much fun! I still want to see if I can get another outfit or two for the dinners but I'm mostly ready. Can we fast forward through these next two weeks now?
3 – I ran a 5K on Sunday. This was my third year doing the IronGirl race in Clearwater and I enjoyed it just as much as the first three. They had a different path for the race this year which took me up the Causeway. One word: ouch. I walked more than I wanted to, but since I hadn't really trained for it, I was okay with my time. I'm still on the fence on whether or not I want to shoot for a half-marathon in November. A part of me really wants to, but then there's the part of me that doesn't. My plan is to just keep running (or whatever you call what I'm doing. Ha!) and see how I feel in August.
4 – Sixteen days until my cruise! I've been thinking about writing a "What I Learned From my First Cruise" post. So here's my question for you all: do you have any questions for me regarding cruising? Anything at all? Leave a comment and if I get enough, maybe I'll do a cruise Q&A post next week!
5 – This weekend is hopefully going to be slow and relaxing. I'm hoping my bites will be okay for me to do boot camp (I haven't been in a few weeks!) and there will be some more cruise shopping, possibly baby-sitting my nephew, and best of all: TWOOKCLUB! I just finished Divergent a few days ago and I really, really enjoyed the book. I wouldn't say it sold me on the dystopian genre or that I'm invested enough to read the second book in the series, but I was a fan of the book itself.