Happy Friday, friends! I hope everyone had a wonderful Christmas and enjoyed their time with family. I took a little bit of a blog break for the holiday, but I'm back with a Christmas recap, Five for Friday style!
One – Christmas Eve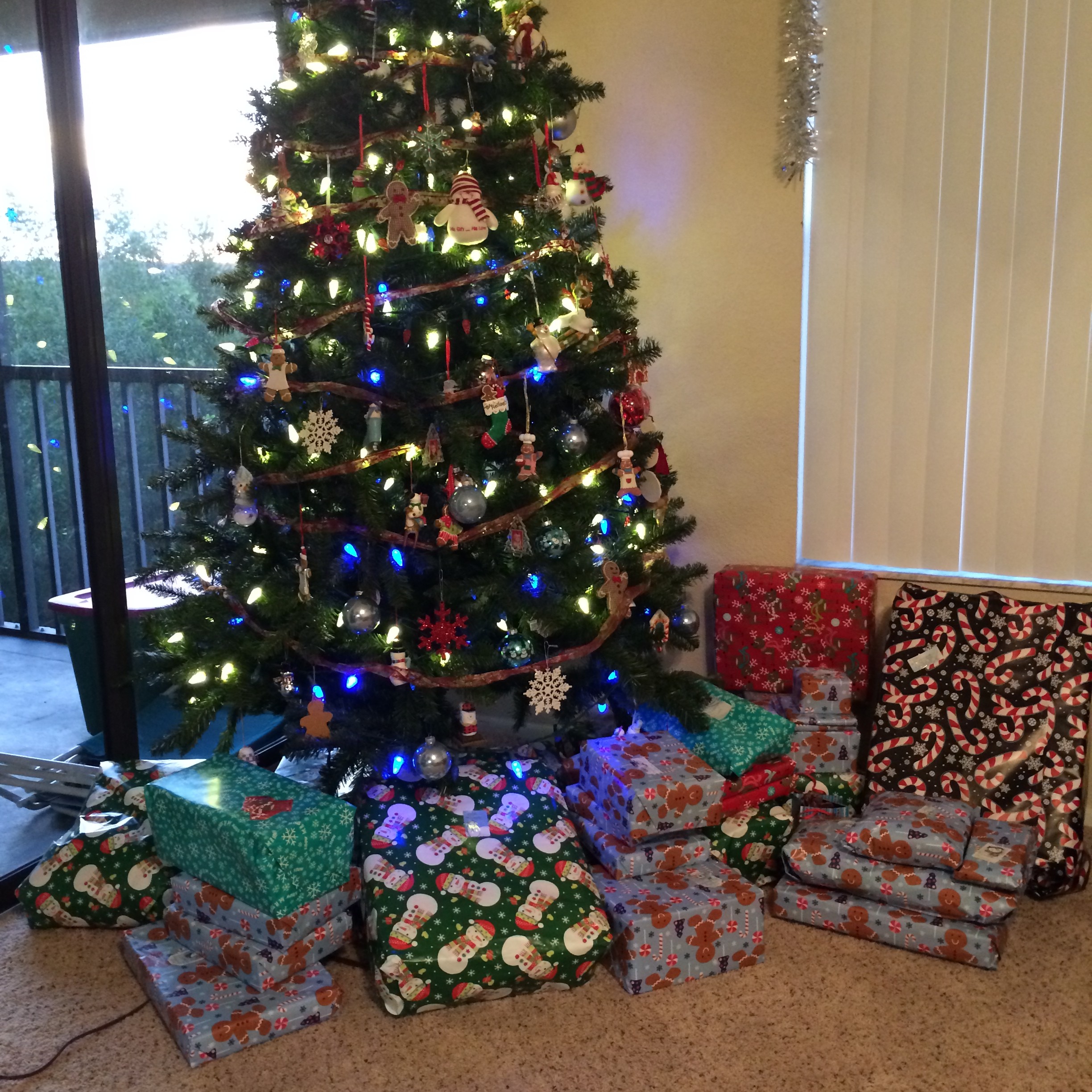 Christmas Eve was a busy day for me! I woke up early, so I decided to spend some time finishing up Holiday Council work (including listening to the last live call! How is it over so quickly?!). There was a quick stop at Target to return a few gifts (emerged unscathed!) and then I picked up lunch at Publix. The afternoon was spent baking cookies, wrapping Christmas presents, and watching Christmas movies (A Boyfriend for Christmas and National Lampoon's Christmas Vacation). That night, my mom's boyfriend (who is home for the holidays, after being on the road since early October!) took my mom and I out to Carrabba's for dinner. Yum, yum. He is further endearing me to him, that's for sure. There was a round of peach sangria, multiple baskets of bread consumed, friendly service, and delicious food. While I intended to make another batch of cookies for our holiday celebration tomorrow, I just wasn't in the mood when I came home from dinner. Instead, I took a long, relaxing bubble bath and read for a bit before calling it a night.
Two – Presents!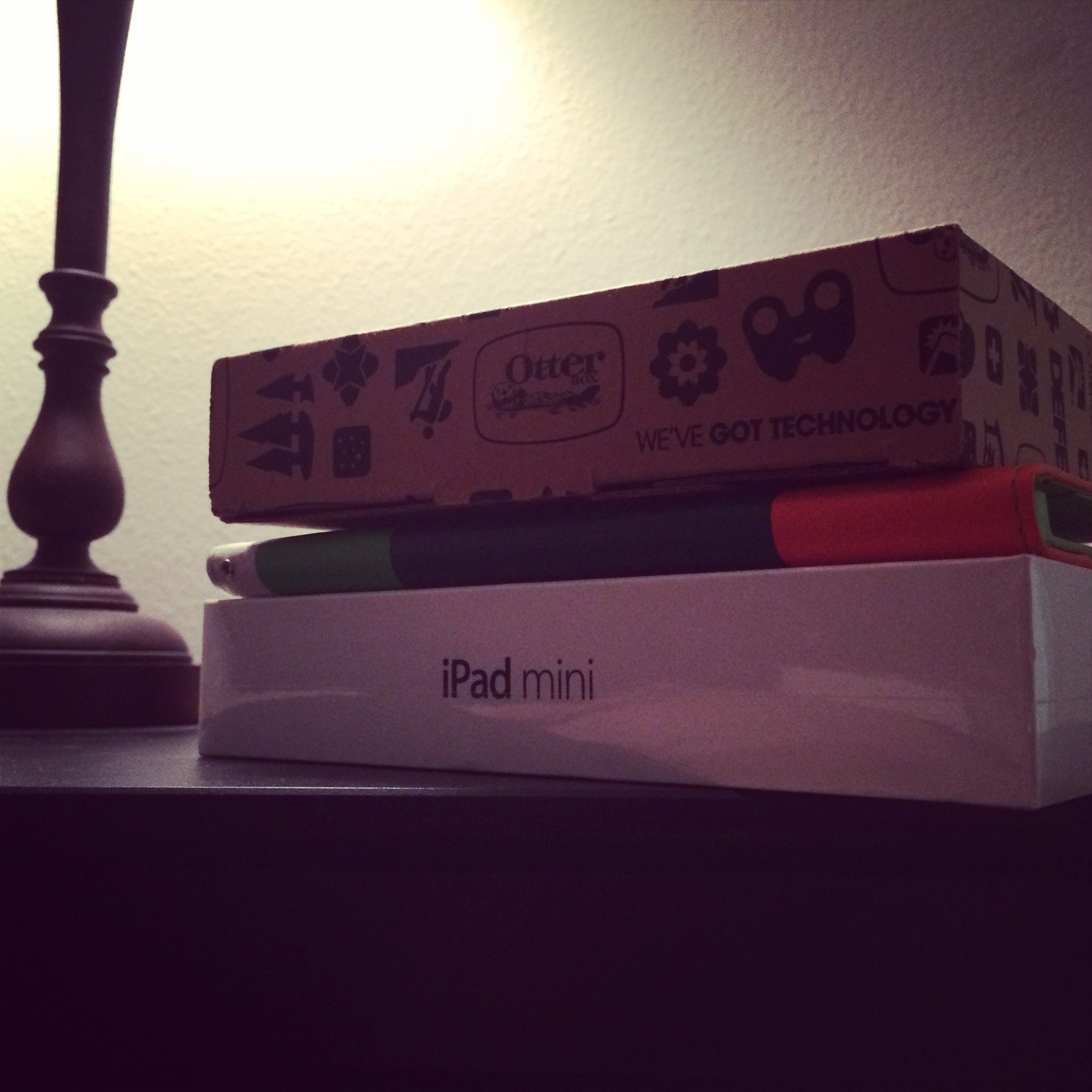 Oh, I was completely and utterly spoiled this year. I received an iPad Mini + case, Otterbox case for my iPhone, two gorgeous bras from Victoria's Secret (I don't even want to tell you how much I needed new bras! TMI?), two planners (one for work and one for home!), a new cardigan, a new blouse, cute headbands, and a most generous Target gift card from my mom's boyfriend. Spoiled, I tell you, spoiled!
Three – Family!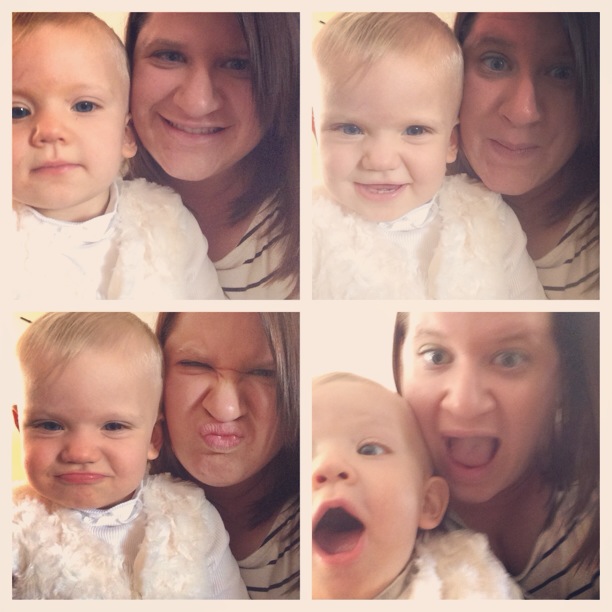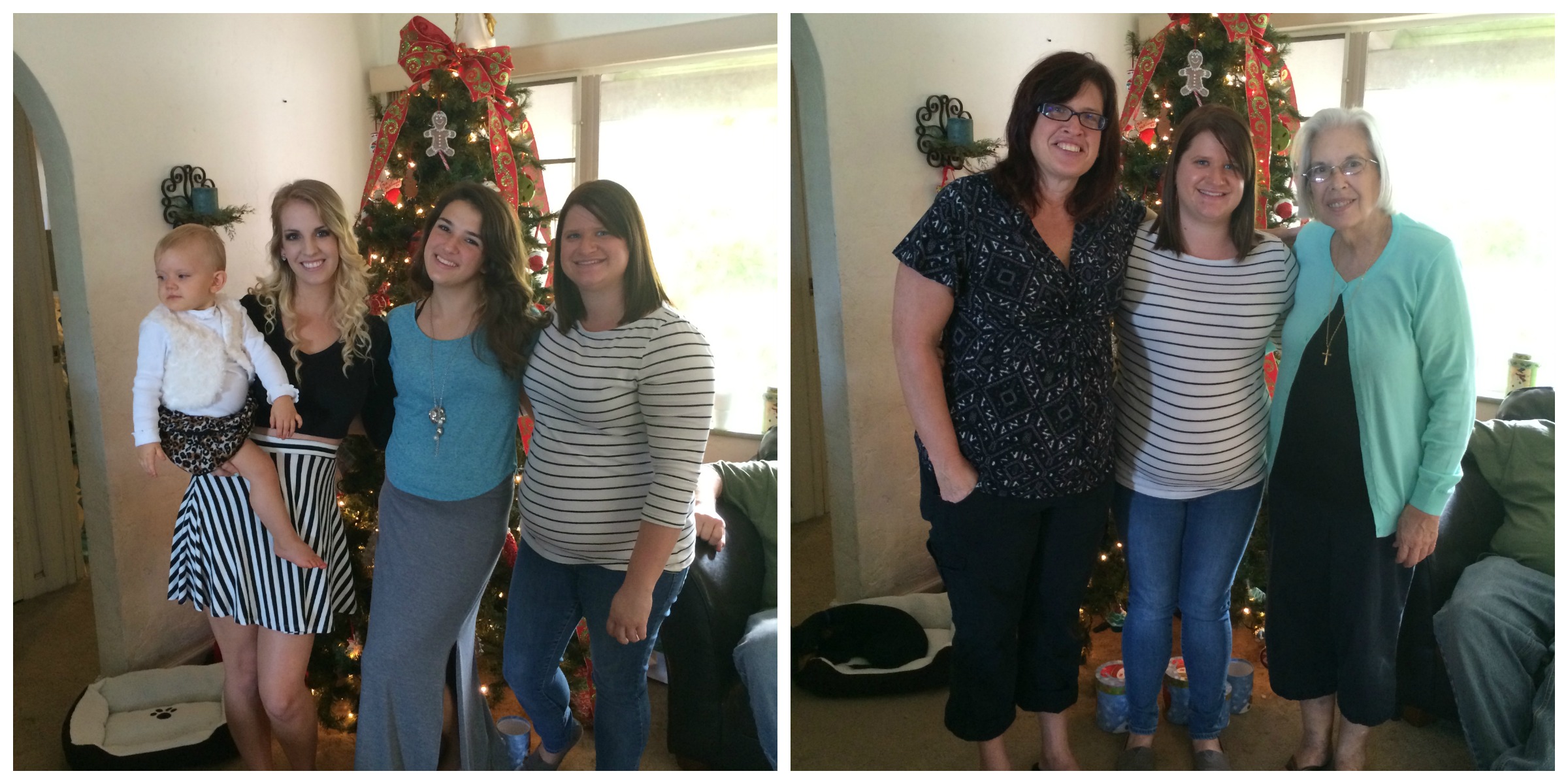 My aunt and uncle hosted the family for a wonderful Christmas dinner. There were presents, pictures in front of the tree, tons of laughs, yummy food, spiked eggnog, and so much fun. It was also the first time some of the family met my mom's boyfriend! (Can you believe they've been dating for a year now?!) It was such an enjoyable afternoon, though, and it made me realize how much I love my family. No, we're not perfect and we've been through many trying times together, but through it all, they're my blood and nothing is more precious than that.
Four – Nephew time!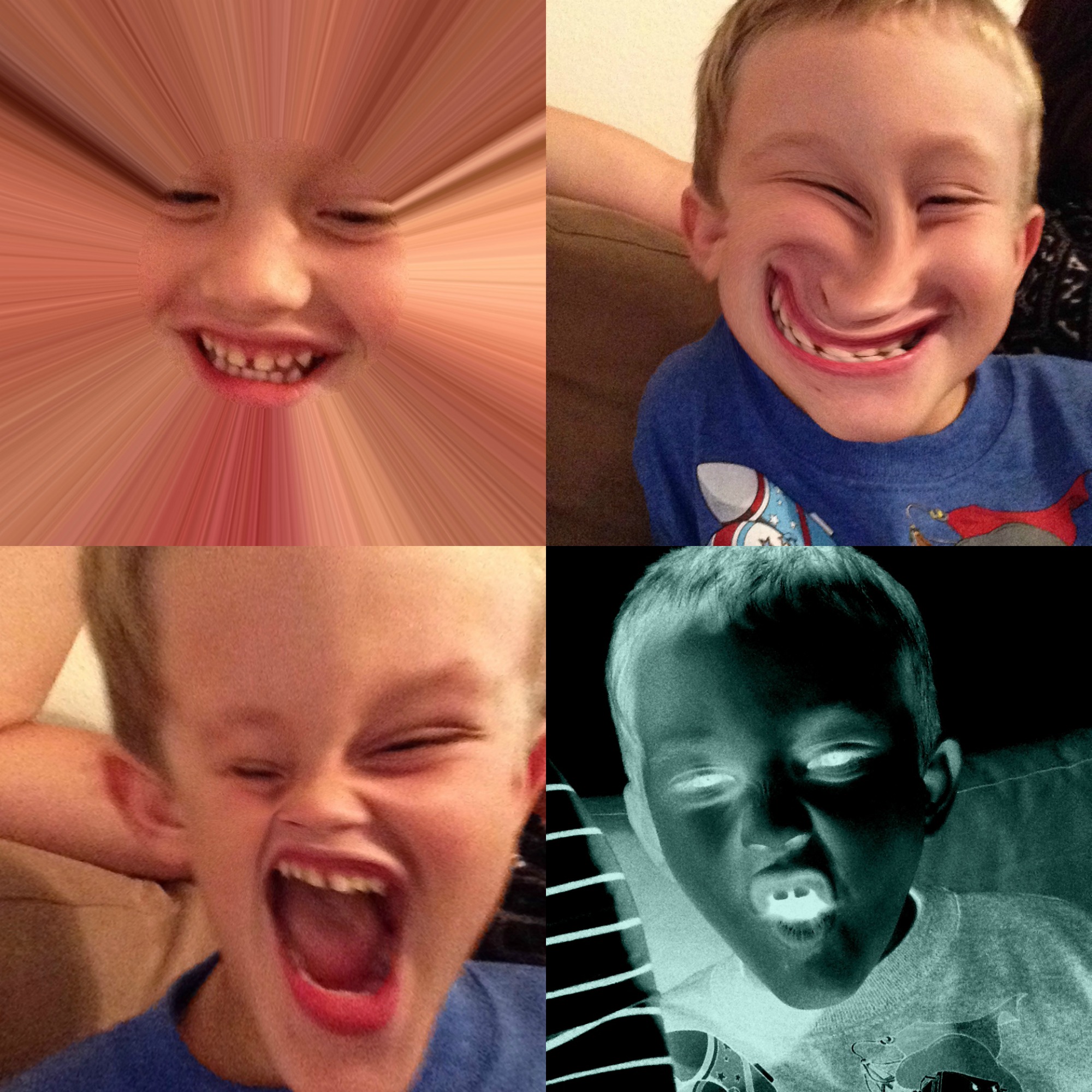 After enjoying Christmas with our extended family, we still had to exchange gifts with my brother, sister-in-law, and nephew! We all left the party around the same time to head back to our apartment and do more present unwrapping. My nephew was spoiled, as per usual, and he loved all his gifts. Lots of action figures, LEGO sets, clothes, a coloring book, and a remote-controlled helicopter. He made out like a bandit! After all the gifts had been opened, he, of course, wanted to open up every single box and play with everything! By this time, I was exhausted from an already busy day (as were all the adults, it seemed!) but this little boy has unlimited amounts of energy. Towards the end of the evening, I showed him Photobooth on my iPad and he thought it was the greatest thing ever. We had a blast with it, as evidenced above!
Five – A Silent Night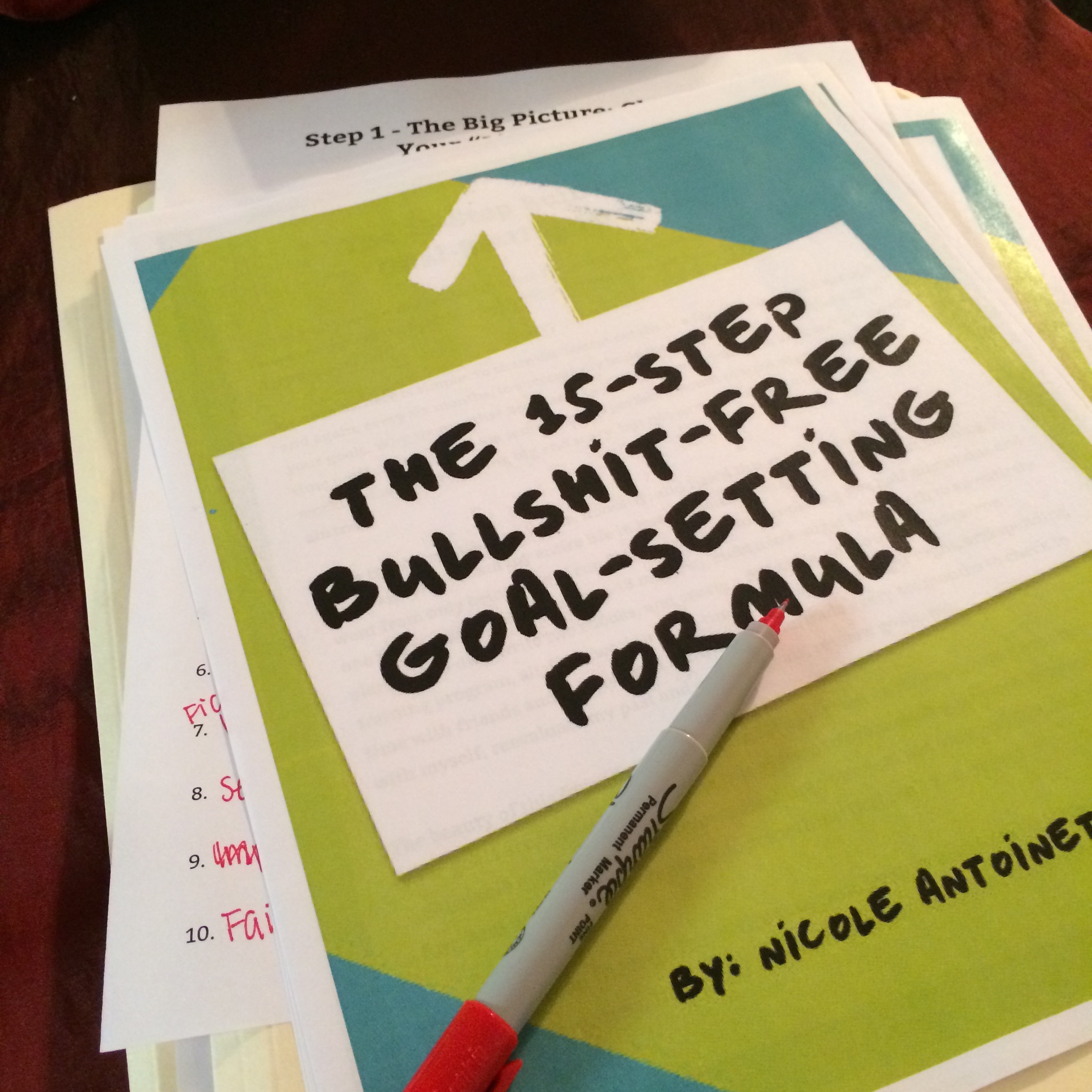 After the busyness of Christmas Eve and Christmas Day, I was thankful that Christmas Day night was peaceful and quiet. Once my brother and his family left, I took a relaxing bubble bath and then settled in with a good book and some goal-setting prompts to brainstorm with. I am in full-on goal-setting, dream-envisioning mode, as I prepare to set my resolutions for this upcoming year, so it was the perfect way to round out the holidays.
How was your Christmas? What was the best present you received?