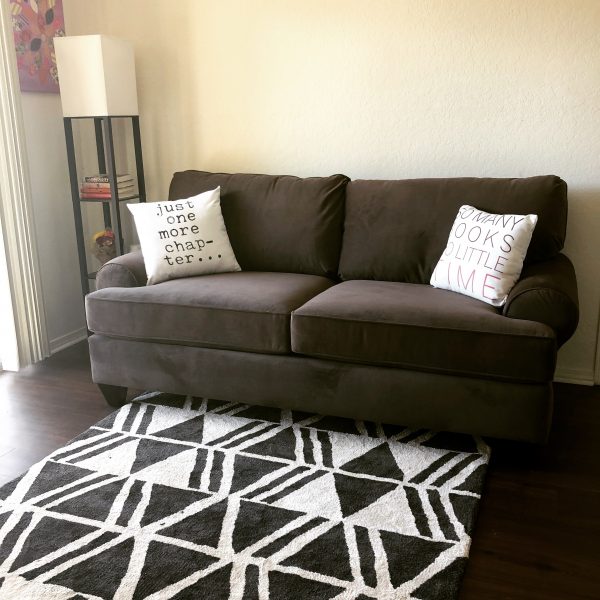 1) I was supremely disappointed in the midterm election results. I was honestly shocked that Ron DeSantis won governor of Florida. He's a Trump acolyte who ran a racist campaign, and it makes me really scared for what's going to happen in 2020. Thankfully, we saw a lot of progressive candidates win in other places and the Democrats took back the House, so hopefully that bodes well. Florida just cannot get its act together, it seems. I really, really wanted Andrew Gillum to win. He deserved it. The good news is that we restored the voting rights to around 1.5 million people (giving back voting rights to ex-felons) and I am hopeful this means a blue wave will come to Florida in 2020.*
2) I've added a whole lot of new podcasts to my feed (because of course I need more podcasts to listen to). Some recent additions: Believed, which is exploring the Larry Nassar case and how he got away with his crimes for so many years; The Dream, which is all about MLMs; He Read She Read, in which two married bookworms talk all about what they're reading; and Standoff, which is exploring the Ruby Ridge tragedy that happened in 1992 and how it's become a foundation for the modern right. Also, a friend just alerted me to a new podcast called Imagined Life that sounds incredible. The premise: "Each episode of Imagined Life takes you on an immersive journey into the life of a world-famous person. It'll be someone you may think you know, even admire – or maybe the opposite. You'll get clues to your identity along the way. But only in the final moments will you find out who "you" really are." HERE. FOR. THAT. I haven't listened to any of the episodes yet (there are two out so far), but I am so intrigued and cannot wait to listen.
3) Going back to work after losing Pops was difficult. I took off Monday-Thursday of last week and went back into work on Friday. Since it was only a half-day, I figured it would be a good way to ease myself into things. And, man, Friday was harder than I expected. I barely did anything, just responded to some emails and did a task that didn't require any thinking. I wanted to leave immediately. It was one of those moments where I realized the world kept spinning, even though mine had shattered. This week has been tough, but gradually got easier and better as the week went on. Routine is always good, but I'm also reminded of Pops with everything I do with work. If I'm working with a client in the home improvement space, I think about him and how he owned a construction business for most his life. If I'm working with a client in the healthcare arena, I think about those last few weeks with him in the hospital. Ugh. It will get easier once the loss isn't so raw, and I'm trying to give myself grace to get through each day, one moment at a time.
4) Pops' passing is making me think about wills and life insurance and last wishes in an entirely new way. It's morbid, but my mom and I have been having a lot of conversations about it and I'm wondering if I should make some sort of "In the Event of My Death" file on my computer that has passwords to my accounts, billing information, and stuff like that. Thinking about death makes me so anxious, but I really don't want the burden to be on my family to get everything in order. Maybe that's a goal for 2019.
5) November is the first month since July that I picked a Book of the Month book. I've been a little disappointed in their selections lately, which is all on me. This is nothing against Book of the Month because they can't cater to everyone's tastes every single month. Some people like getting books from authors they wouldn't otherwise know of, but I tend to prefer getting a new release from a tried-and-true author. Maybe that's because I don't necessarily want to spend my $15 credit on a book that I may hate. But I was stoked that Nine Perfect Strangers by Liane Moriarty was a pick this month, and I snagged it immediately. I debated canceling my membership, but I think I'll keep it and just continue being super selective about what I pick. That's the beauty of BoTM – you don't have to pick a book every month. Skipping a month (or three in a row, ha) is totally acceptable.
What's a new podcast that you can't get enough of? Have you made any sort of arrangements in the event of your death?
*I wrote that before all this recount craziness started. I'm crossing my fingers and toes for Gillum and Nelson! Please, please, please.