This weekend, Dutch turned 11 years old. In dog years, this means he's now 60 years old. (Well, according the WebMD, which says small dogs age more slowly than larger dogs. So I'm going off their chart.)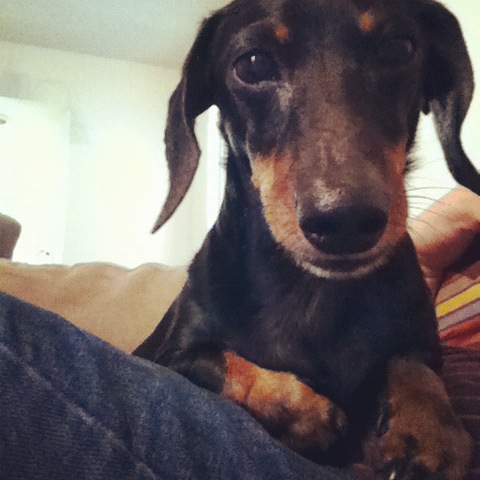 For those that don't know the story of how Dutch came to be mine, it's a good one. In June of 2008, we had to put my first dog, Minnie, to sleep. She had lymphoma and watching her die wrecked me. It was a rainy Sunday, the day we decided her quality of life was so diminished that the humane thing to do was to put her down. To know how much she suffered during those last few weeks. To pick her sick, heavy body up and cuddle it close as I walked to the car. To listen to her ragged breathing against my chest on the short ride to the vet. To know this was the last car ride with my baby. To walk up to the front desk and let them know why we were there. To say those last few words. To know you're not bringing her back home, she will never greet you at the door ever again. The death of a pet is painful and heartbreaking and filled with torment. Could I have done something differently to have prevented this? But as awful as those last weeks with Minnie were, the joy and happiness she brought to me for 11 years was worth it. It's worth the heartbreak.
It took me a few months of grief before I was able to think about getting another dog. My mom and I trekked up to our local SPCA a few times. I wanted a small dog, preferably a dachshund or a Yorkie. The SPCA had plenty of large, mixed-breed dogs but with apartment restrictions as they can be, we had to keep to a dog under 20 lbs.
And then one day in late December of that same year, my mom texted me to ask how I felt about getting an 7-year-old dachshund. While I would have preferred a younger dog, I was ecstatic! A dachshund? Is this some kind of joke? Apparently, my grandma's sister was looking for a good home for her beloved dog, Dutch. Dutch was getting in trouble for biting her grandchildren and she had decided to give him away. (As a side note, dachshund's aren't the best dogs if you have kids and he has bitten my nephew once. But once we taught my nephew how to play with Dutch appropriately, we haven't had any issues.)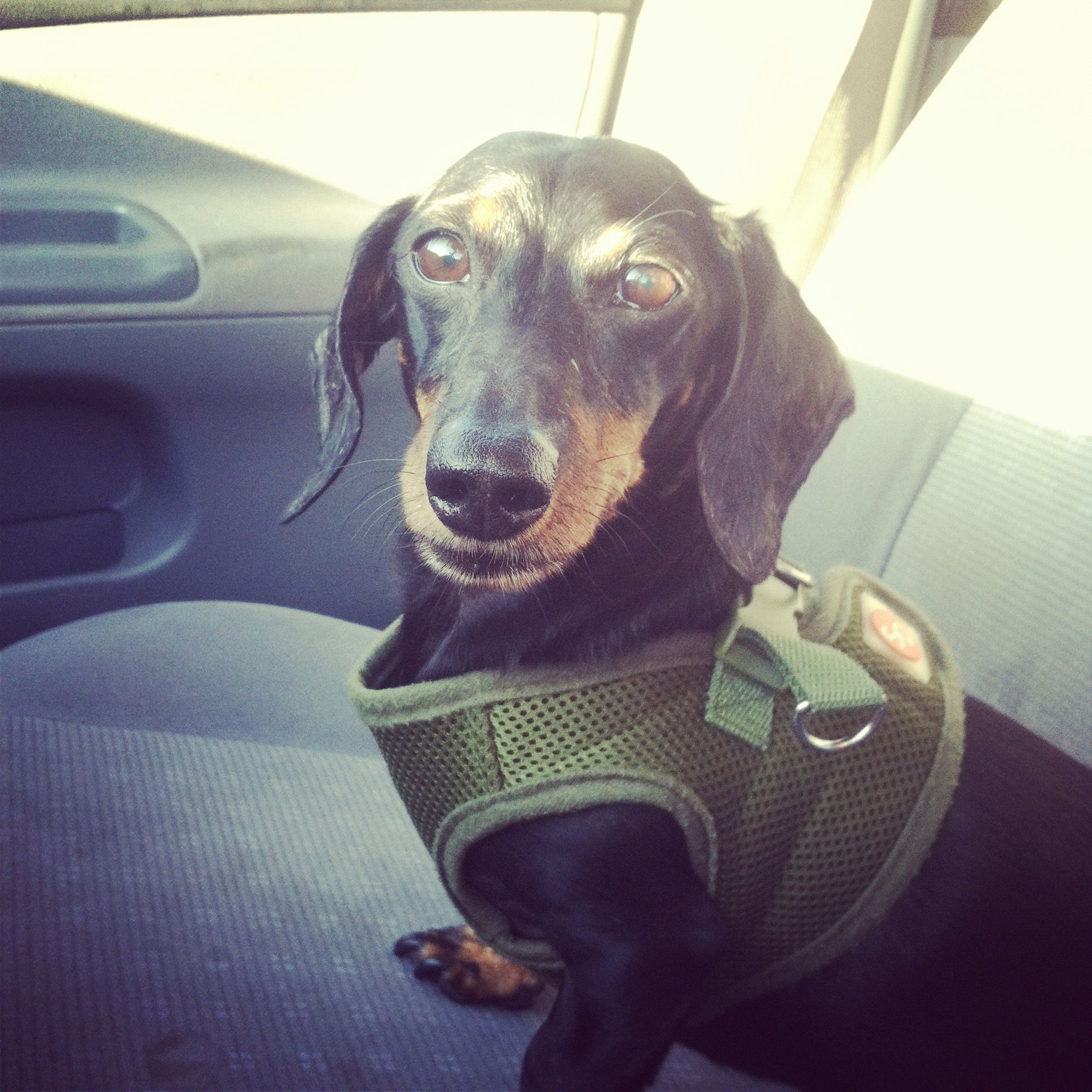 In early January, my mom and I made the drive to Lakeland to pick up Dutch. I was nervous. For one, and this is me being completely honest here, I was worried he was going to be ugly. I mean, I'm a dog lover to my core but let's face it: some dogs just aren't cute! But my main worry was how we would connect. I had a strong connection to Minnie. She was mine. I was hers. Would I ever feel that same connection again?
It was love at first site with Dutch. First of all, he was adorable with a sparkling personality. How could you not fall in love with this face?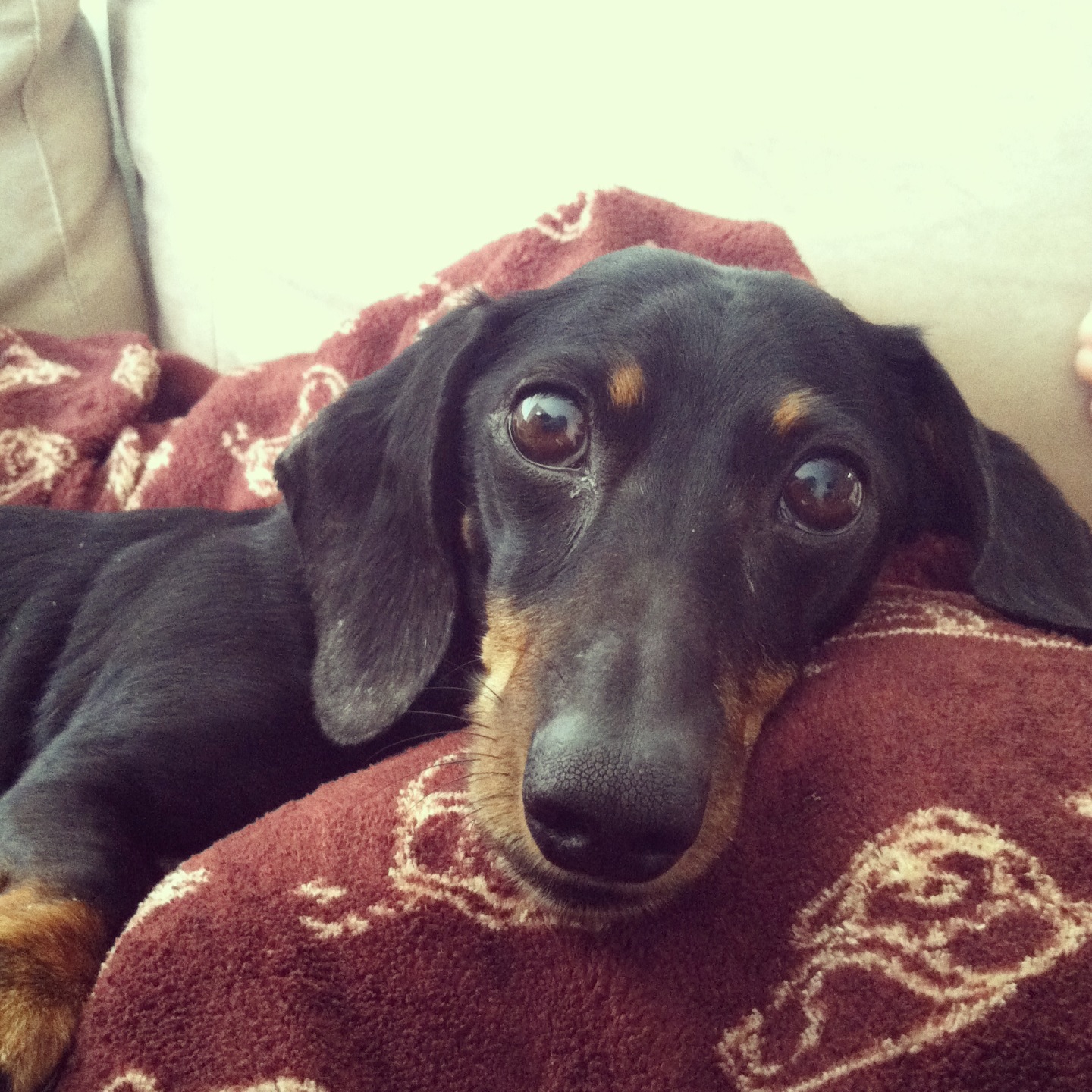 We had an instant connection. I was wrapped around his finger in no time flat. I spent the whole drive home with him on my lap, rubbing his neck to keep him calm during the long drive. He was mine from the second I saw him. And I was totally his.
It's been over 4 years since we brought him home and on Saturday, he turned eleven. It's quite funny to tell people how old he is and see their reactions. He doesn't act or look like a senior dog one bit! (Although he does have a few gray hairs sprouting on his head. We try not to talk about this.)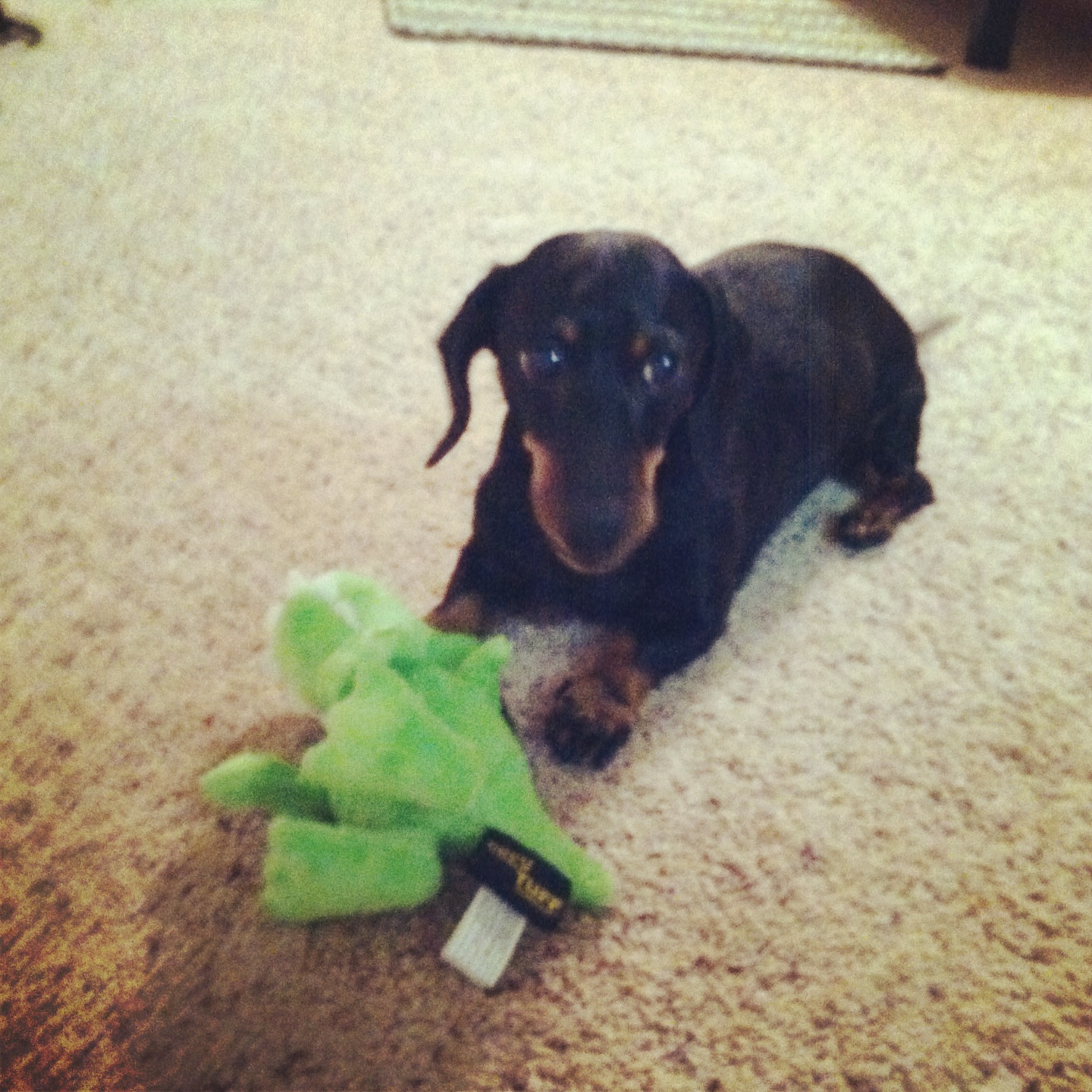 There is so much I love about this little guy. The way he snuggles with me at night. How excited he gets about his food. The way he perches on the top of the soda, like he is king of the apartment. His squeezable ears and the way he loves to put his paws on my face and go to town licking my face, as if he's staking his claim. How stubborn he is. Giving his sleepy, warm body a long hug in the morning and picking him up for cuddles and kisses when I get home every day. How competitive he is – if my mom and I take him on a walk and one of us goes in front of him, he runs to get ahead of us. The way he adores me. There is no love in the world quite like the love of a dog. It's pure. Uninhibited. Devoted. Being fiercely loved the way Dutch loves me takes away any bad that's in my life.
He makes everything about my life better.
And while I get into bouts of sadness thinking of the day I will have to say goodbye to him forever, I choose not to focus on that. That's going to wreck me. It will be the worst day of my life but what's the point in focusing on that? To prepare me? Nothing will prepare me for that. Instead, I choose to focus on what I have now. I choose to focus on him as he is today. He is my excited, adorable, funny little guy and I am a better person for having him in my life.
Happy birthday, Dutchy-boy. You are the best friend any girl could ever ask you. Smooches!