I have an amazing guest post for you today. Ashley of Your Super Awesome Life put out a call for guest bloggers and as she so graciously let me guest post on her blog for my 50 Guest Blogs challenge, I knew I had to return the favor. Ashley is one of those bright spots in the blogosphere, with a mission to show women how they can achieve and live the life they want. She recently made a big move to Canada to live with her boyfriend and I wanted to hear her thoughts on what she's learned in the month she's been there.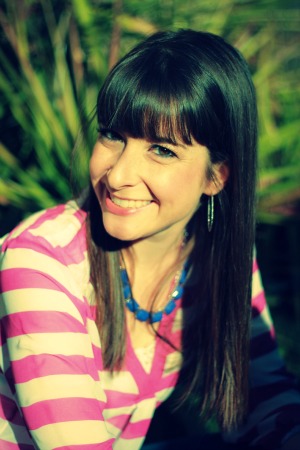 It has been almost one month since I left Texas, arrived in Canada, unpacked my bags, and began settling into my new home. This major life change wasn't completely unexpected – my boyfriend and I had been planning my move for almost a year – but it was still a decision filled with anxiety, fear, and self-doubt.
"Is this the right decision? Should I really quit my job? What if I get homesick? How will I make new friends in this new place? What if I hate it there? How will being together every single day change our relationship? What if this is all a huge mistake?"
My mind was racing with these questions for months leading up to the move. It helped me to talk it through with people I trusted, but there's not exactly a magic wand that will erase these uncomfortable feelings. As the saying goes, the only way out is through.
You can't figure out all the answers or plan ahead for every possible situation. You prepare, you do what you can, but eventually, you have to actually do it.
And so I stayed focused on what I wanted (to be in Canada with Peter) and kept moving forward. I kept going even though I was scared. This past month has been one of the most challenging, but also a time when I learned the most about myself and about life.
The Top 10 Life Lessons I Learned By Moving To Canada
10. Holding on to fear is worse than fear itself. If you can accept your fear for what it is (usually fear of the unknown) and stop trying to escape it, you will feel less overwhelmed and be able to focus on more important things. It's the act of holding on to our fear that allows it to control us.
9. Time will never slow down, no matter how much you want it to. When you have a to do list that's a mile long and you're preparing to move to another country, a few extra hours in the day could be a game changer. Unfortunately, this is one thing we can't change, so it's best to just accept it now and focus on one thing at a time.
8. Being happy doesn't mean that everything is perfect. Your apartment might be a wreck, you haven't been to the gym in months and you've eaten take-out for dinner every night this week. And you can still be happy. I know because I've been there.
7. Small acts of kindness make the world a better place. Be kind to strangers. Smile at people who look like they are having a rough day. Hold the door open. Offer to help carry a bag. Being kind shows people that you care and are interested in more than just yourself.
6. The first time is always scary. I don't like uncertainty and I feel uncomfortable when I'm not sure what to expect with new experiences. But I've learnt over the years that most things are pretty scary the first time, but quickly become easier over time. So, take a deep breath and do it anyway.
5. There are no mistakes, only new adventures. When I begin feeling anxious, I remind myself that this isn't a test I can fail. There are not right or wrong answers; this is all one big adventure.
4. You regret the things you don't do more than the things you do. Out of all the things I've done, I don't regret any of my big decisions. My regrets are reserved for not telling that person I love them, not taking that vacation, and not putting myself out there more often.
3. You can't control other people, only how you react to them. People will have their own thoughts, opinions, and ideas, and you don't have control over them. Even if they are insanely wrong or judgmental, the only thing you can control is how you respond.
2. Choose love. I was worried that I'd regret quitting my job and giving up my life in Texas, but now that I'm here, sitting next to my love and falling asleep in his arms every night, I can't imagine anything else.
1. Trust yourself. Some people were concerned about my decision to move to Canada and questioned if it's what I "should" do. I listened to their concerns, but I knew this is what I wanted. I learned to trust my heart and followed my intuition.
And finally, I want to share this lovely, and oh-so-true quote with you.
"The only thing that stands between a man and what he wants from life is often merely the will to try it and the faith to believe that it is possible." ~David Viscott
Ashley Wilhite is a Life Coach who helps courageous women break free from expectations, create radical change, and begin living a bigger, bolder, more radiant, super awesome life.  Whether you want to move across the country, backpack through Thailand, become a yoga instructor, write a book, or quit your soul-sucking job, Ashley will help you change your life, one daring adventure at a time! You can find Ashley at Your Super Awesome Life.