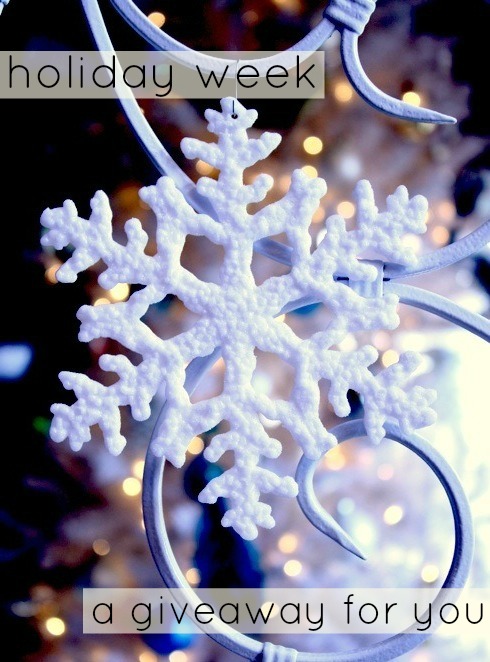 Every year, I like to spend the week leading up to Christmas in full-time holiday mode on my blog. I originally began this because of Nora back in 2010 and this will be my third year doing this! I'm excited for all the posts I have planned for this upcoming week but I am the most excited about today's post because after weeks and weeks of preparation, it's finally here: my holiday giveaway!
Over the past few weeks, I have spent my time mulling over ideas for what to put in this giveaway. After an entire year of listening to me jabber on and on about anything and everything, I wanted to do something special for those of you who are still here and supporting me. This blog is easily one of my favorite hobbies and I enjoy the relationships that have formed because of it. Because of the support and advice I have gotten, I have found new interests, new ideas, and have pushed myself out of my comfort zone more and more.
This giveaway isn't sponsored by any company. I spent my own time and money to put this together and I don't say that to toot my own horn, but to say that these are things I would want in a giveaway myself and every single item was lovingly selected with YOU in mind.
So what will you win? Oh, just a few fab things…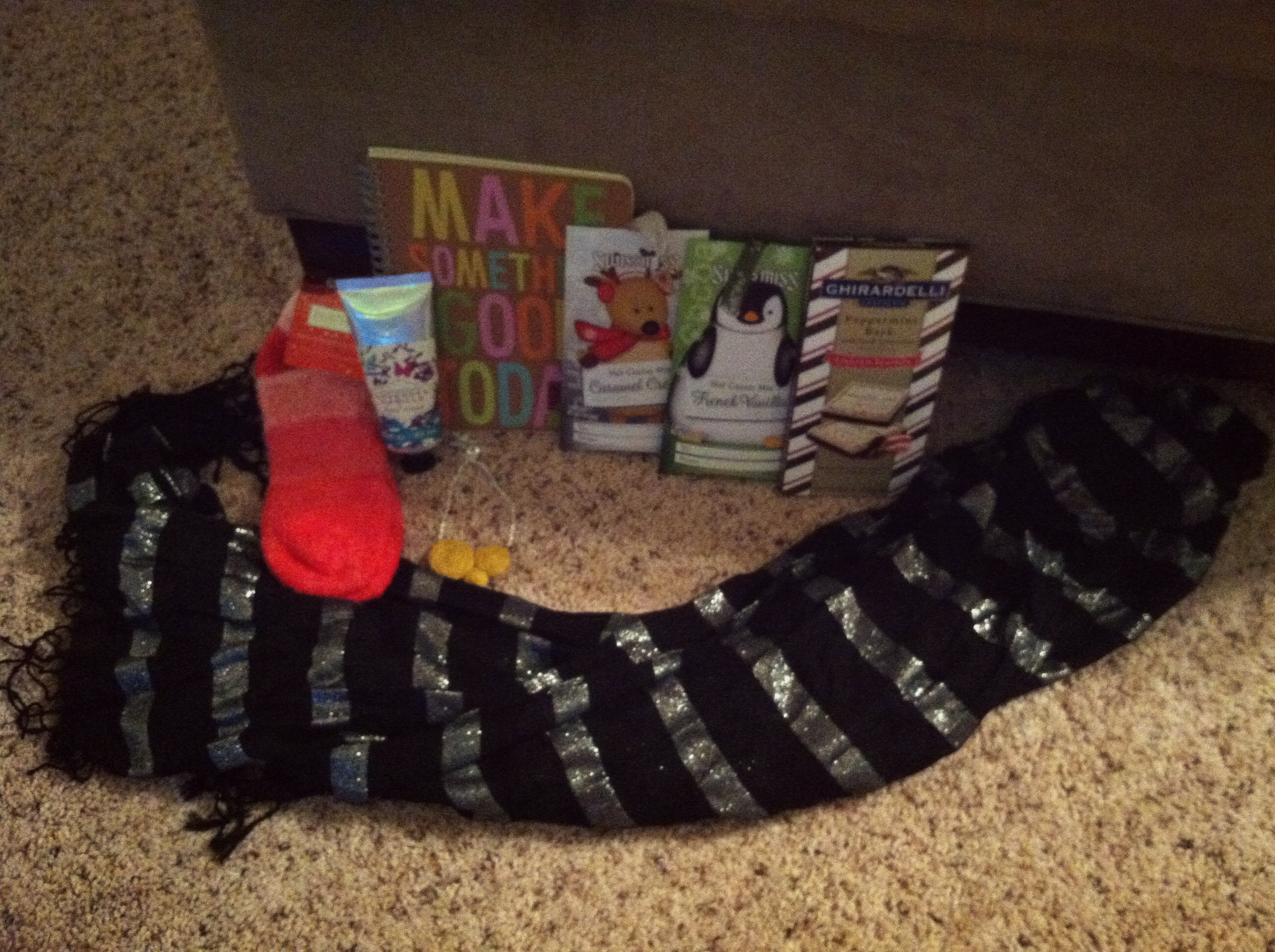 A beautiful black-and-silver scarf
A gorgeous Eisley necklace, from Your Wishcake's Etsy shop*
Aloe-infused socks to warm you up and make your feet feel amazing
Lavender vanilla hand cream
Ghirardelli Dark Chocolate Peppermint Bark
Hot chocolate packets
A journal, to jot down those blog ideas or lists at the last minute
Sounds like something you want to win? I hope so! The way to enter is easy: just leave a comment on this post with your one holiday confession. Make it good! I will choose a winner by random drawing and announce it on Christmas Eve.
This giveaway will remain open until Sunday, December 23rd at 11:59pm EST. Winner will be announced on Monday, December 24th.
*Eisley necklace provided by Kerri of Your Wishcake for the purposes of this giveaway. She is a true gem.