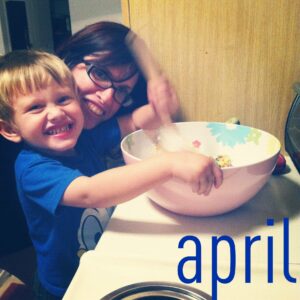 March Goals, Recapped:
Write for 20 minutes every day. This was a complete and utter fail. I managed it a few times at the beginning of the month, but fell apart towards the end. I don't know why I'm struggling so much with fitting in my writing. Twenty minutes a day is

not

 a long time. But I am. I'm struggling with finding the right idea, trying to calm the waves of doubts that rush over me every time I open a new document, finding my voice. I think I may start with just free writing for next month. Five minutes a day. Writing from my heart. I need to find my writing passion again.
Get my eyes examined and order new contacts. Another fail. But! I did end up making a dentist appointment. It was the first time in four years I had gone to the dentist and while I ended up paying $60 out of pocket for more of a deep cleaning (and have to go again in 2 months for more of a general cleaning), I did get a referral to an oral surgeon to get my wisdom teeth removed (shooting to do this in late summer/fall) and I got my first doctor appointment out of the way. Yay! On tap for April: making an appointment to see a general practitioner where I can get some blood testing done and hopefully get a referral for a therapist.
Make a weekly to-do list for home. Fail, fail, fail. I think I did this one week and then just stopped. The to-do list is great for helping me stay focused and motivated during my busy weeks so I need to get back to doing them.
Start my Fierce Love course. I was the lucky winner of Becky's giveaway where she was giving away one free course of Fierce Love by Stratejoy. The minute I heard of this course, I was hellbent on buying it because it's something right up my alley! The pricing was too much for me at the moment so it was something I was going to have to put off for a few months. So being able to win it was such a wonderful surprise! I look forward to starting April fresh with this course.
Adhere to a chore chart. I need to get better at this. I haven't yet found a chore chart that works for me, so I may need to get creative and make one up myself!
Do one small goal every day. Similar to Caroline's idea of writing down one small goal you want to achieve every day, no matter how little. It helps you break down your goals into small, manageable steps that you can see. I hope this does the trick to help me feel more productive at home!
I'm looking forward to April. I have a trip to Disney planned and it's my last full month before life gets a little crazy with TWO cruises in TWO months! I am so excited about May and June but I want to take April to slow down and appreciate the anticipation waiting on vacation brings. I know the end of June will be here before you know it and all the fun will be gone. I want to continue taking steps to lessen my anxiety and continue taking small steps to live life a little more bravely. And April also brings the rest of my "no sugar" challenge, which ends the second week of May. Every day gets a little easier and I hope I enter May a lot more healthier (and a lot skinnier!) than I entered April.
What are you looking forward to in the coming month?