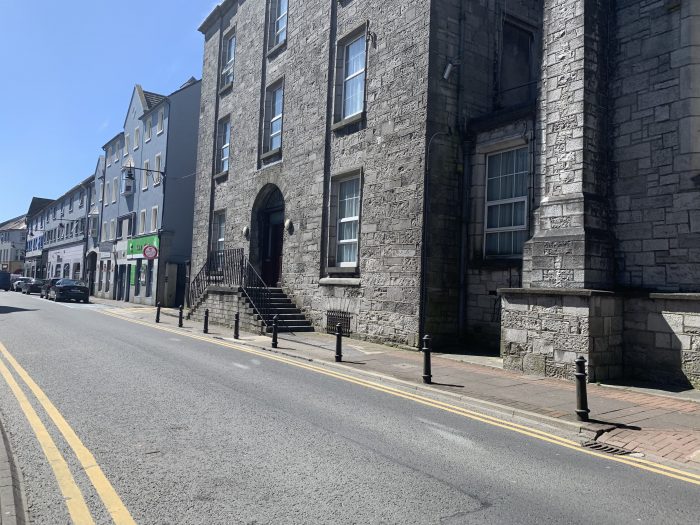 We arrived in Ireland early Tuesday morning (7am Ireland time, 2am Eastern time). I didn't sleep at all on the plane and since my body decided it was ready to be up for the day at 3am on Monday, I was functioning on zero sleep and pure adrenaline.
We took a taxi from the airport to Heuston Station to take a train to Galway. It took some time to get to the train station since we were running up against rush hour traffic, but thankfully, there was a lane specifically for taxis and buses that allowed us to skip a lot of the backup. We got to the train station about an hour before our train was departing, and this is when my exhaustion hit me. I was soooo tired at this point; all I wanted was to sleep for hours and it was overwhelming to realize that I had a whole entire day to get through before I could sleep! Ahh.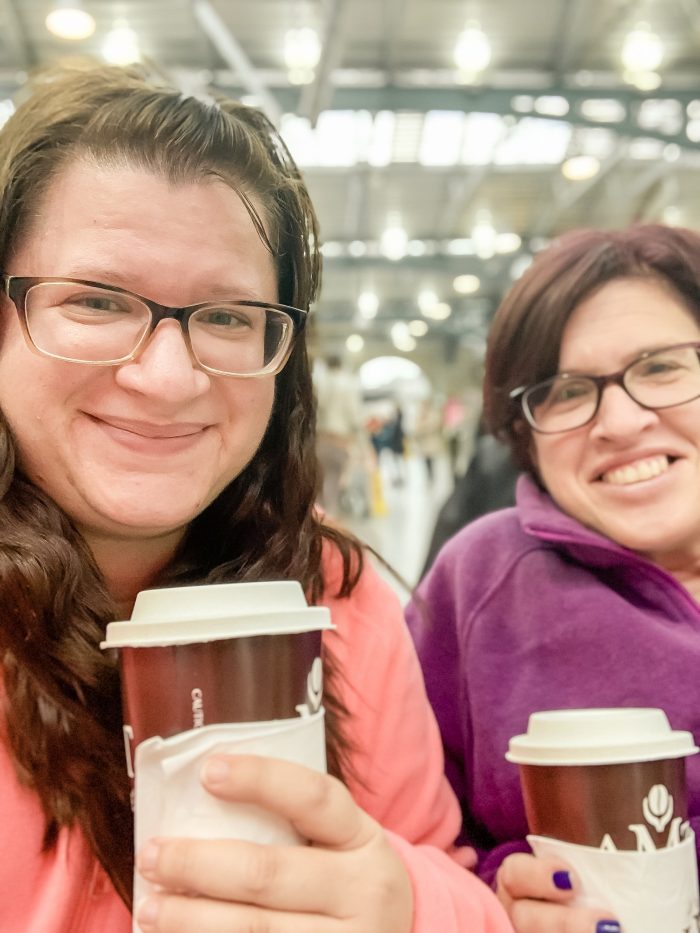 The train station was excellent for people watching, though, and it was fun to see all the people from nearby towns streaming into Dublin for their day. I wonder how many people live in other towns and take the train to Dublin for work! I sipped a vanilla latte that I was hoping would wake me up, but it was a bit too bitter for me so I didn't drink much of it.
Soon, it was time to get on the train and during the entire two-and-a-half hour ride, I slept. Every time I tried to rouse myself and read my book or look out at the countryside, I would fall asleep. I needed it, though, and it definitely perked me up a bit.
Around 12:30 or so, we arrived in Galway and our hotel was thankfully a short five-minute jaunt from the train station. We were thrilled to find out that our room was ready because we both desperately wanted showers after our long travel day.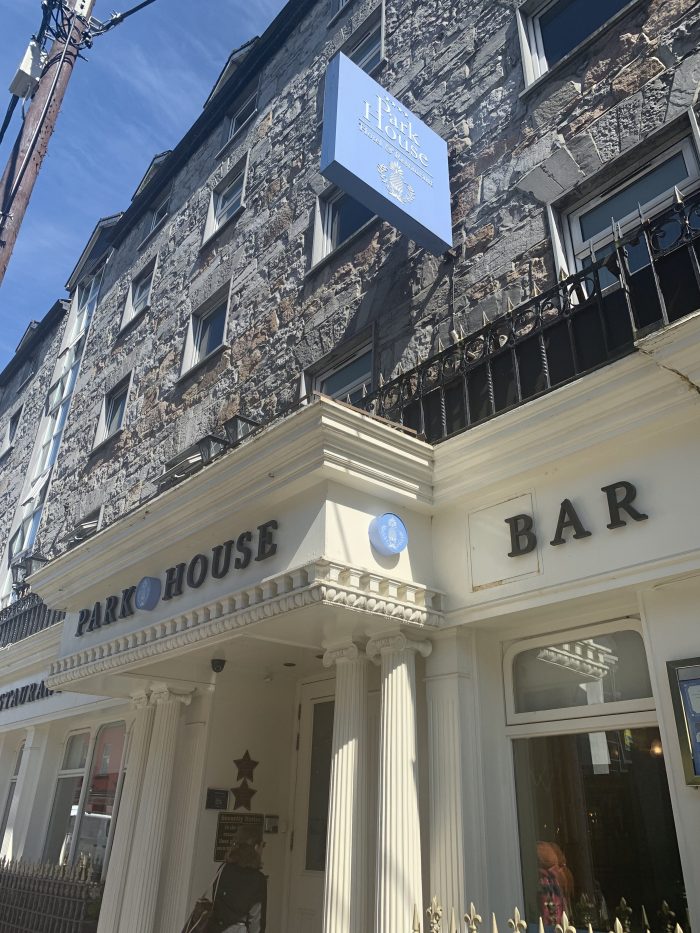 After taking showers and getting presentable, we ventured out to find something to eat and take a stroll through the city. When planning this trip, I spent a lot of time researching restaurants because my mom and I are picky eaters and it's easier for us to have a place in mind rather than hoping we'd stumble across a good restaurant. (Although that did happen quite a few times during our trip!) So, I had a list of restaurants ready to go that I was able to give my mom and let her choose.
For our late lunch on Tuesday, she chose The Front Porch, which was an excellent selection for our first official Ireland meal! I got a cider and shepherd's pie, both of which were excellent. We were there at a slow time (I think it might have been around 2 or 3 pm), but service was fast and this was one of the few restaurants where they brought the check right to us!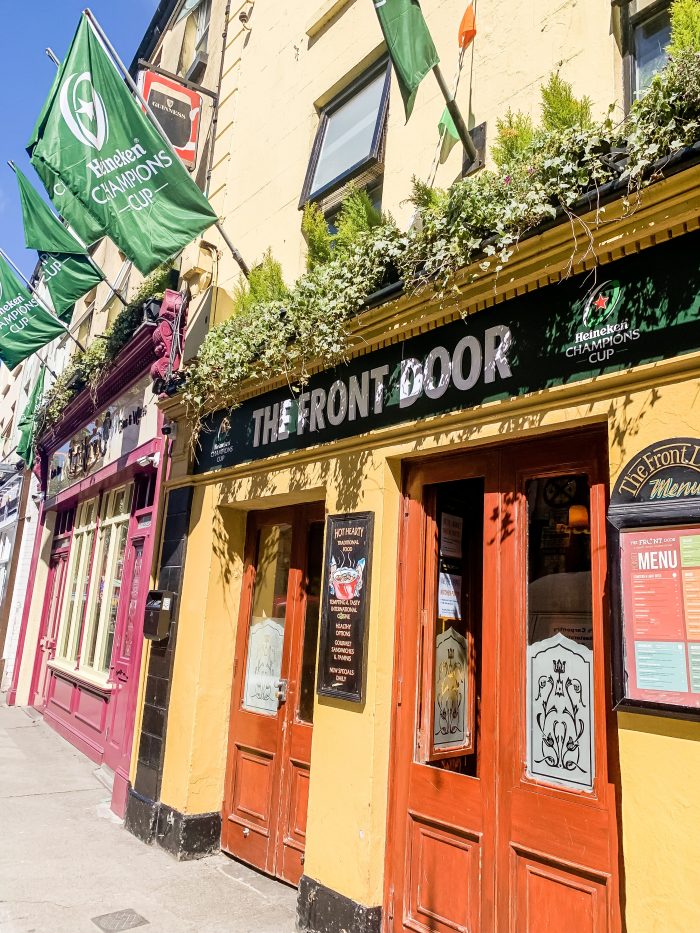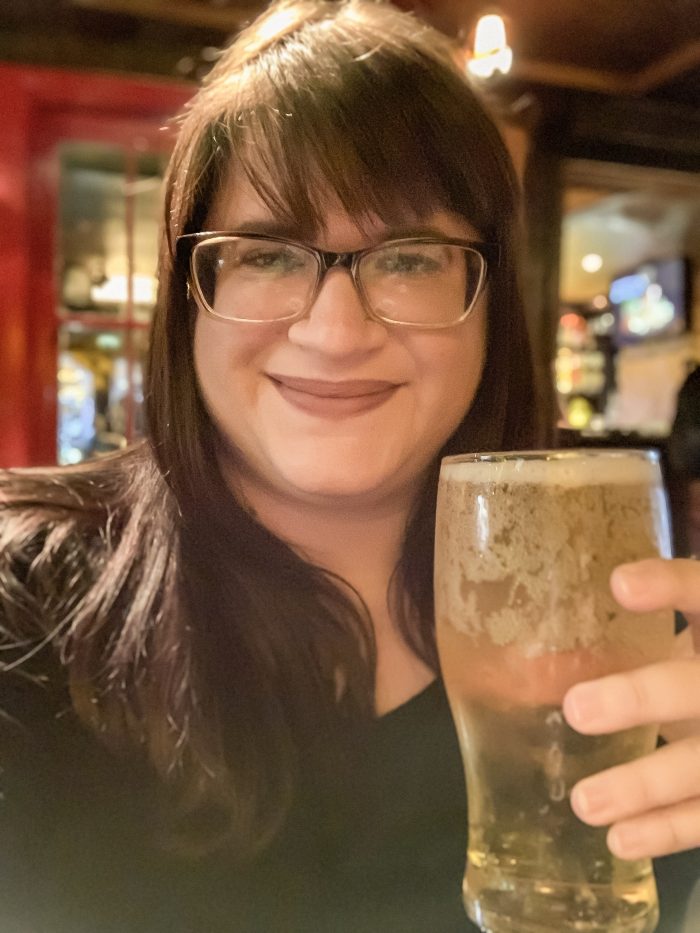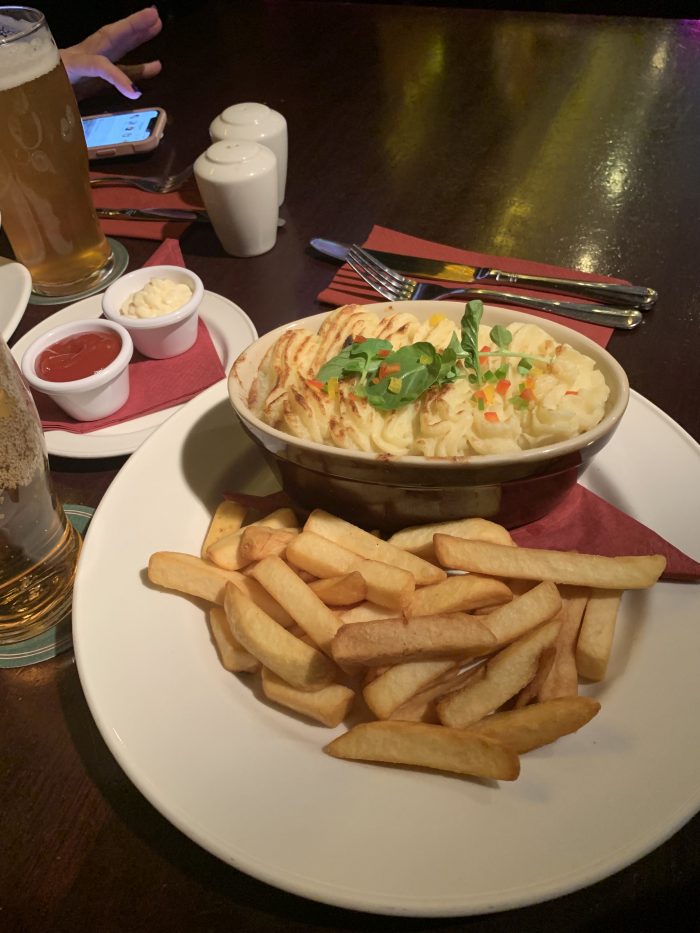 After eating, we decided to do a little sightseeing, starting with the Spanish Arch. My phone's GPS was super unhelpful as we tried to locate this historic structure and it took forever to find. Eventually, though, we found it and… it was a little underwhelming to be honest, haha. All that work!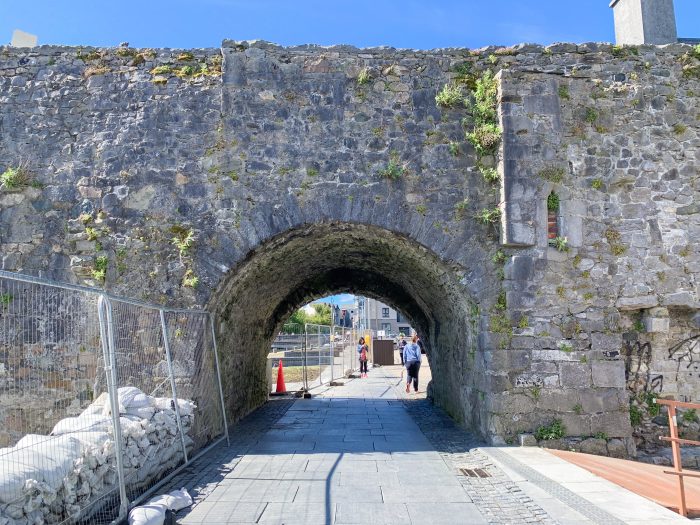 We also stopped into St. Nicholas Collegiate Church, a medieval church founded in 1320. It was incredibly moving being in that space. It was holy and reverent and peaceful, and filled with so much history and significance that it was hard to wrap my head around.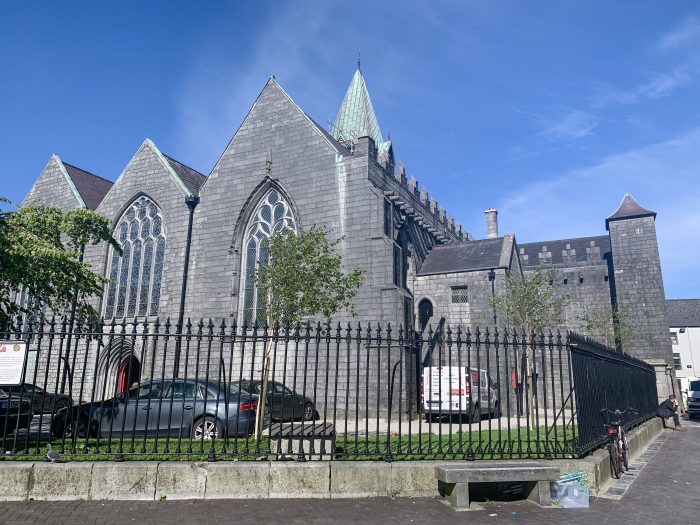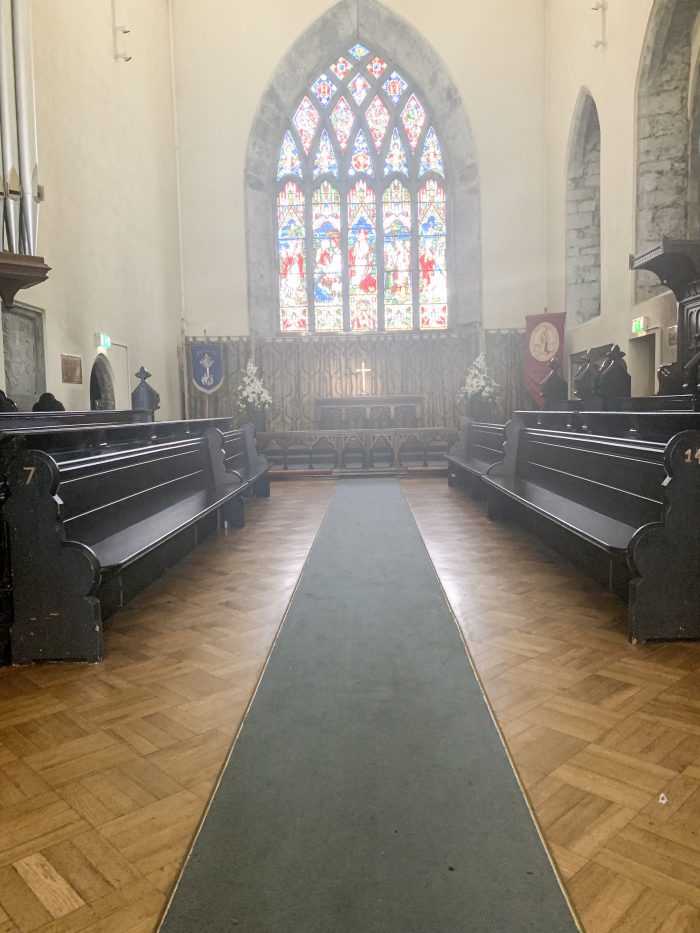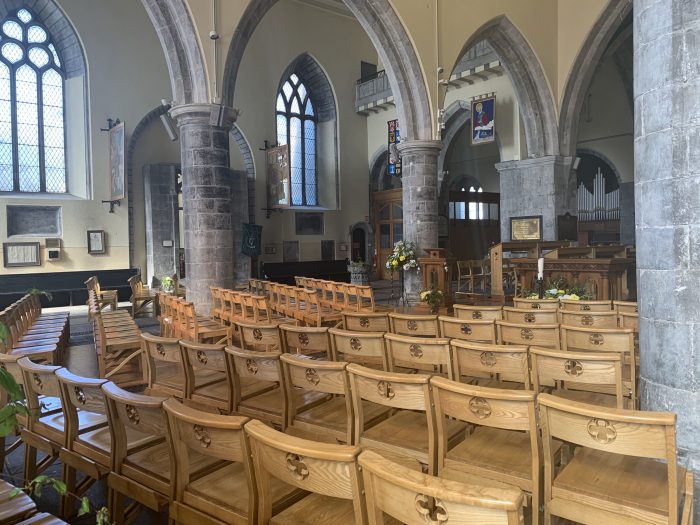 Since Ireland is an incredibly literary country, I knew I wanted to visit some of their indie bookstores and buy some books to remind me of my trip. Our first stop was Charlie Byrne's Bookshop, which was tucked away in this nondescript street and could be easily missed if you weren't careful! The bookshop was small, crammed full with books and I could have easily spent hours in there, perusing the stacks. I purchased Conversations with Friends by Sally Rooney, a book I've heard a lot of great buzz about and since Sally Rooney is an Irish author, it made sense to buy her book while in Ireland!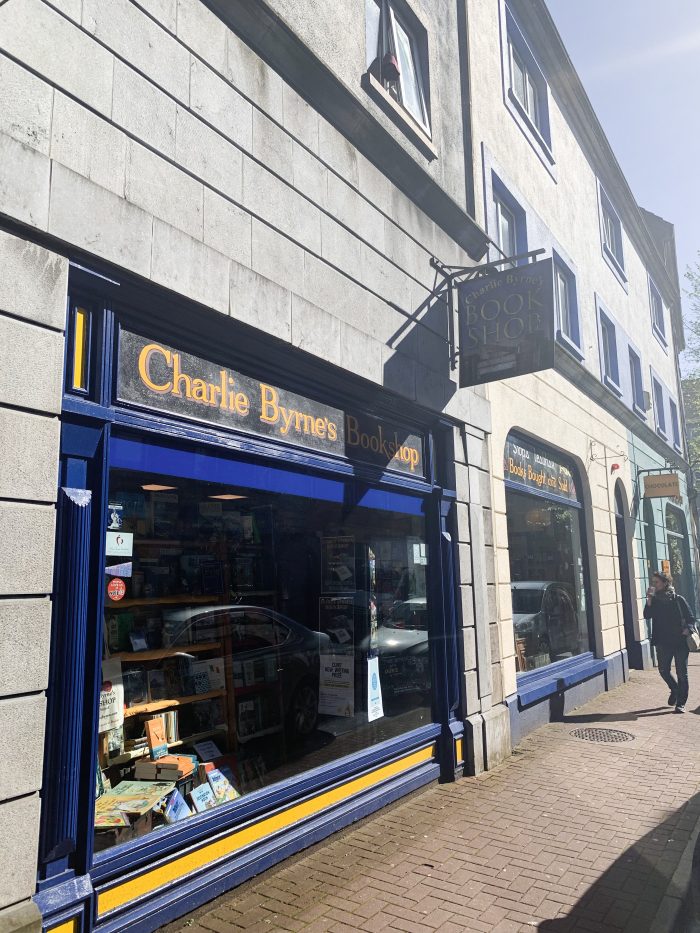 We also did a lot of walking around Galway, stopping into some of their shops along Quay Street but mostly just walking around taking in the city. After a while, though, our exhaustion caught up to us and I got a bit grumpy, so we decided to go back to the hotel and call it an early night. Tomorrow would be a busy day: our tour to the Cliffs of Moher!