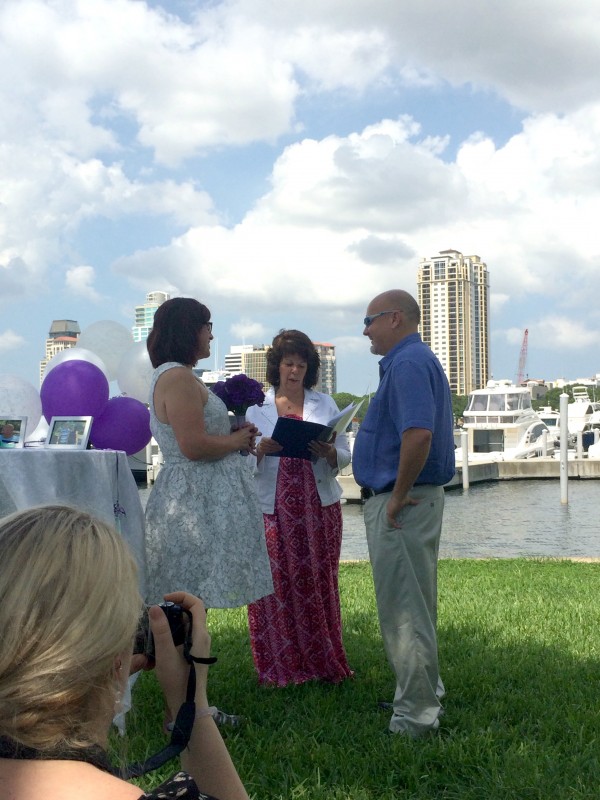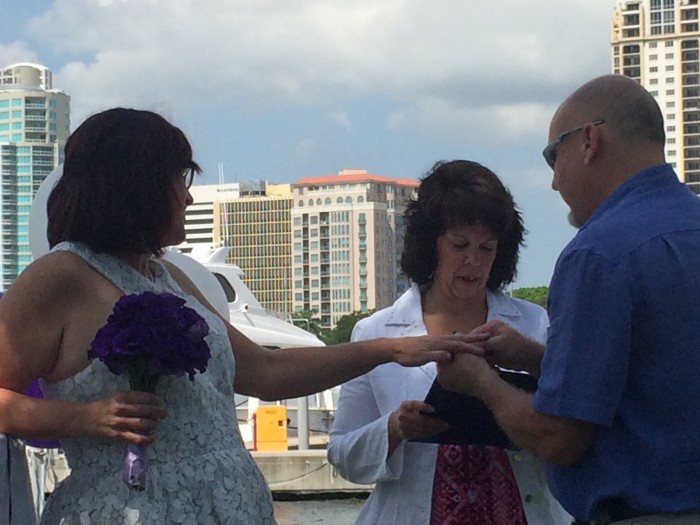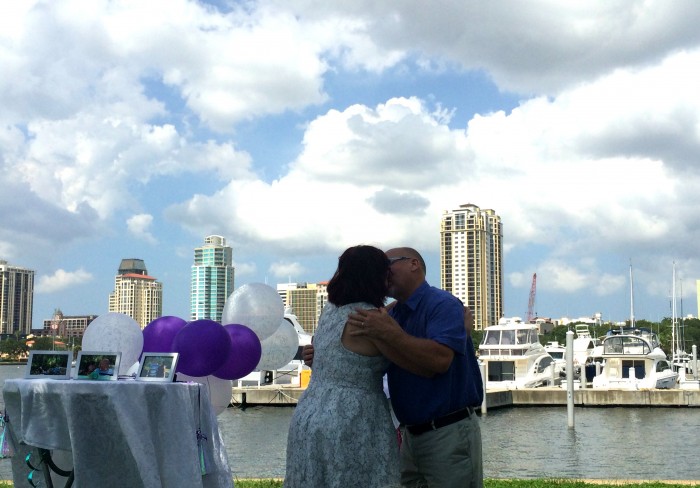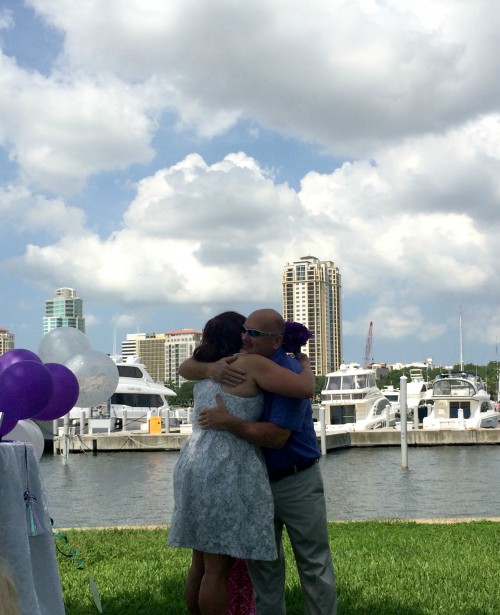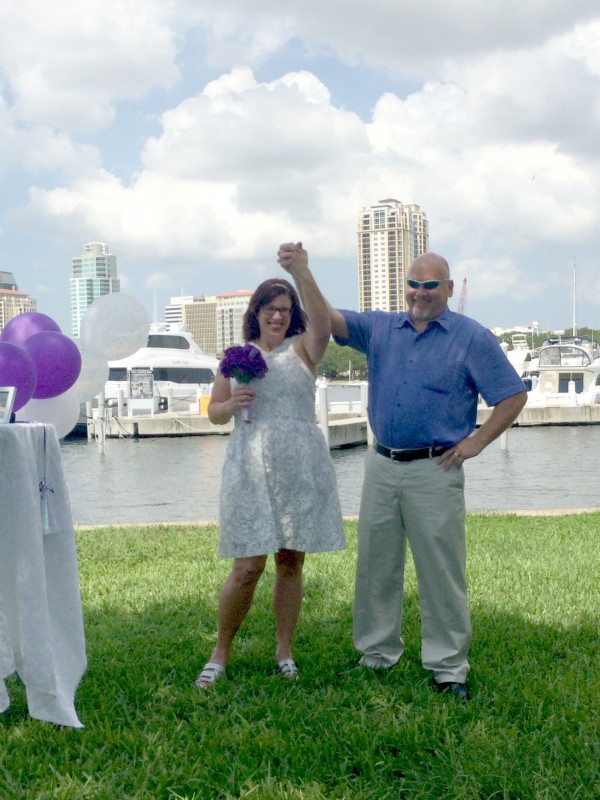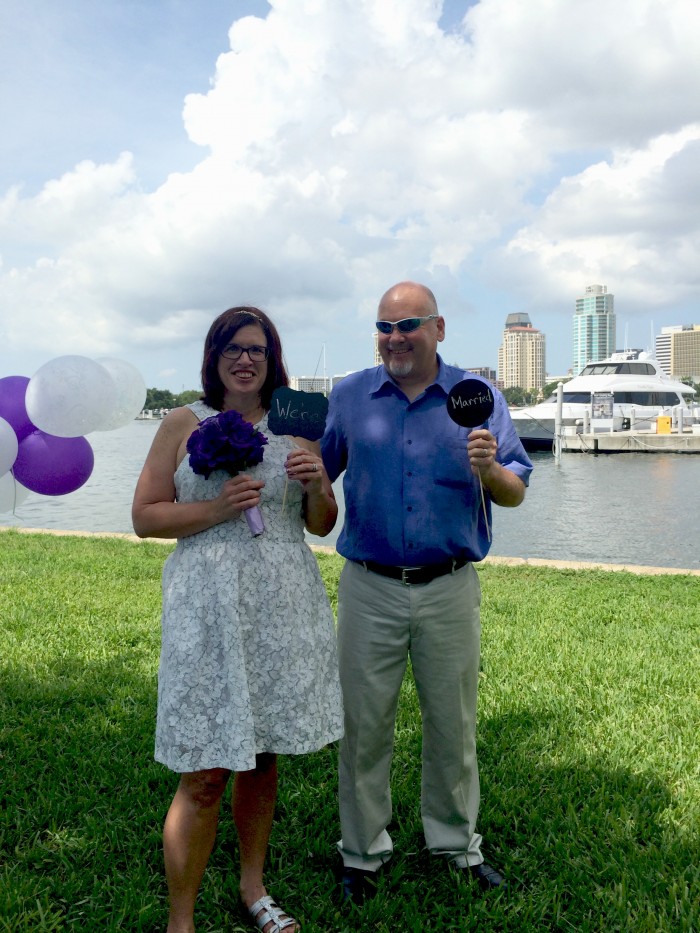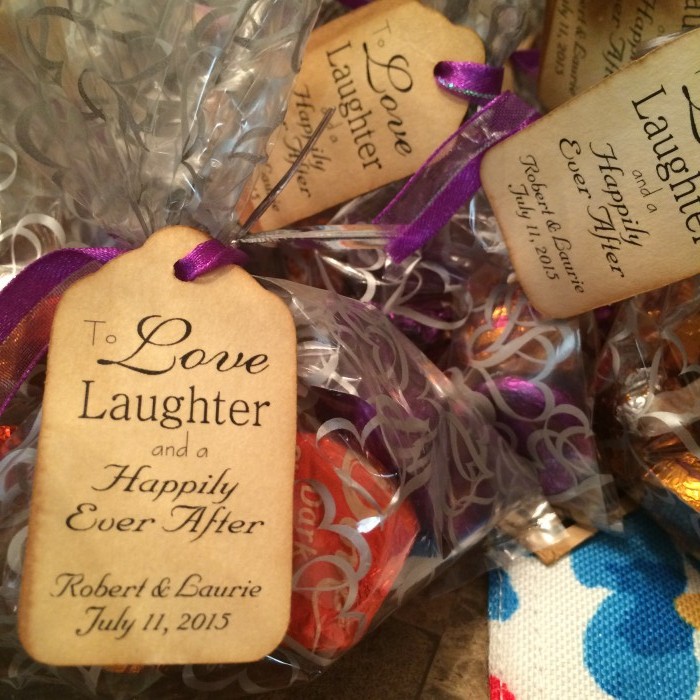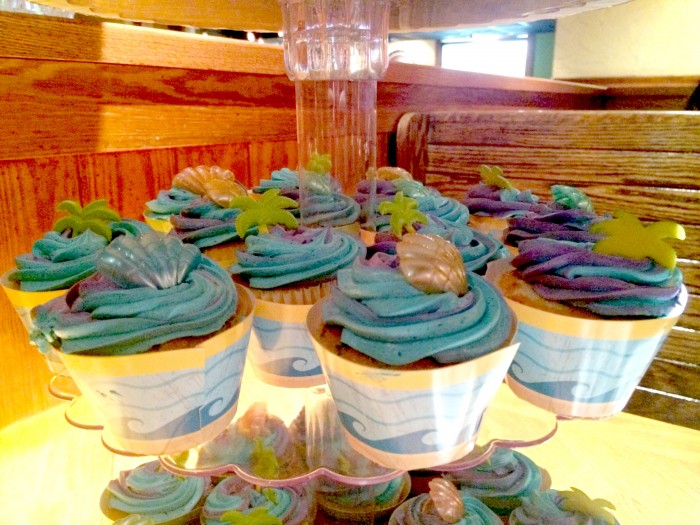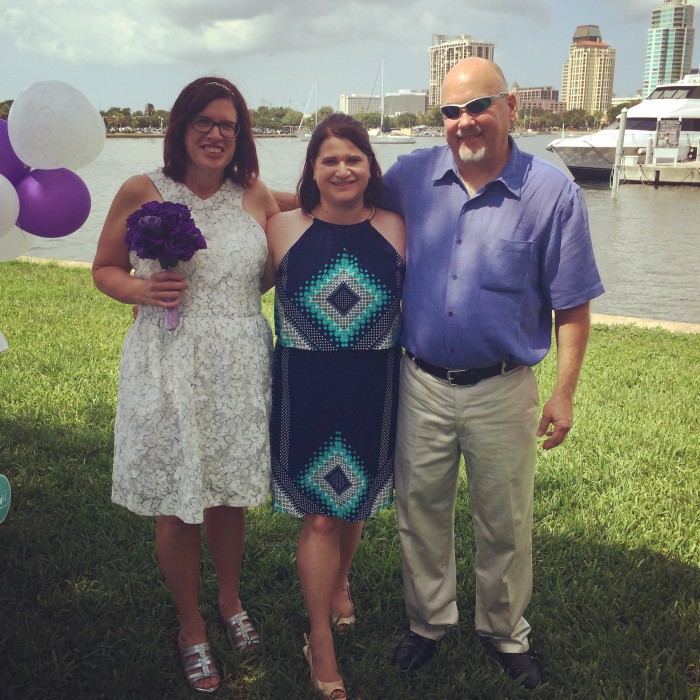 On Saturday, my mom and stepdad were married in a beautiful ceremony by the water in downtown St. Petersburg.
It was a gorgeous day – sunny with big puffy clouds in the sky and a slight breeze off the water. They professed their love in front of friends and family, with my mom's best friend officiating.
I love weddings. I really do. They're just so full of love and happiness, of hope and excitement. Even during the times when I'm a bitter, chronically single girl, I love weddings. They turn me into a sap.
My mom's wedding was no different. I feel like I'm such a broken record nowadays, but honestly, my mom deserves this so much. She has been through a lot in her life, especially as it relates to the crap she put up with when married to my father. I'm so happy she has found someone who treats her with patience and kindness and respect. It gives me hope that someday I can find the same.
There's not too much to say about the actual wedding day because everything went perfectly. (There was a slight mishap when two of my mom's friends who arrived early to decorate started decorating in the wrong area… but we got that sorted out quickly!) After the ceremony, we stayed for pictures and then cleaned up and headed over to the restaurant for the reception.
And the reception was just as wonderful! The service was fantastic and the food was delicious. And I just loved how people completely loved on my mom and her new husband. I've known for a very long time how special and awesome my mom is, and it pleases me to no end that she has found a group of friends who see that as well.
But, before I knew it, it was time for my mom and stepfather to leave for their honeymoon. There was a lot of emotion tied to this day – the stress of getting everything done on time and helping people find the location, the happiness seeing my mom get married, the joy of being around my family and my mom's friends – and seeing them off felt like the final pin into this journey of planning a wedding. As I packed all the wedding paraphernalia in the car, I felt like I could breathe for the first time in a few weeks. The wedding planning was over, my mom was now married, and they could take a break and relax on their honeymoon.
So, it was a beautiful wedding and I am so happy for my mom. I'm also thrilled to officially welcome Robert into our family. In the beginning, I wasn't sure how he would fit in, but he does. It hasn't been a seamless fit, but it's a fit nonetheless. And I'm happy to call him my stepfather.
Happy wedding day, you two lovebirds! I cannot wait to see what the future has in store for you guys.