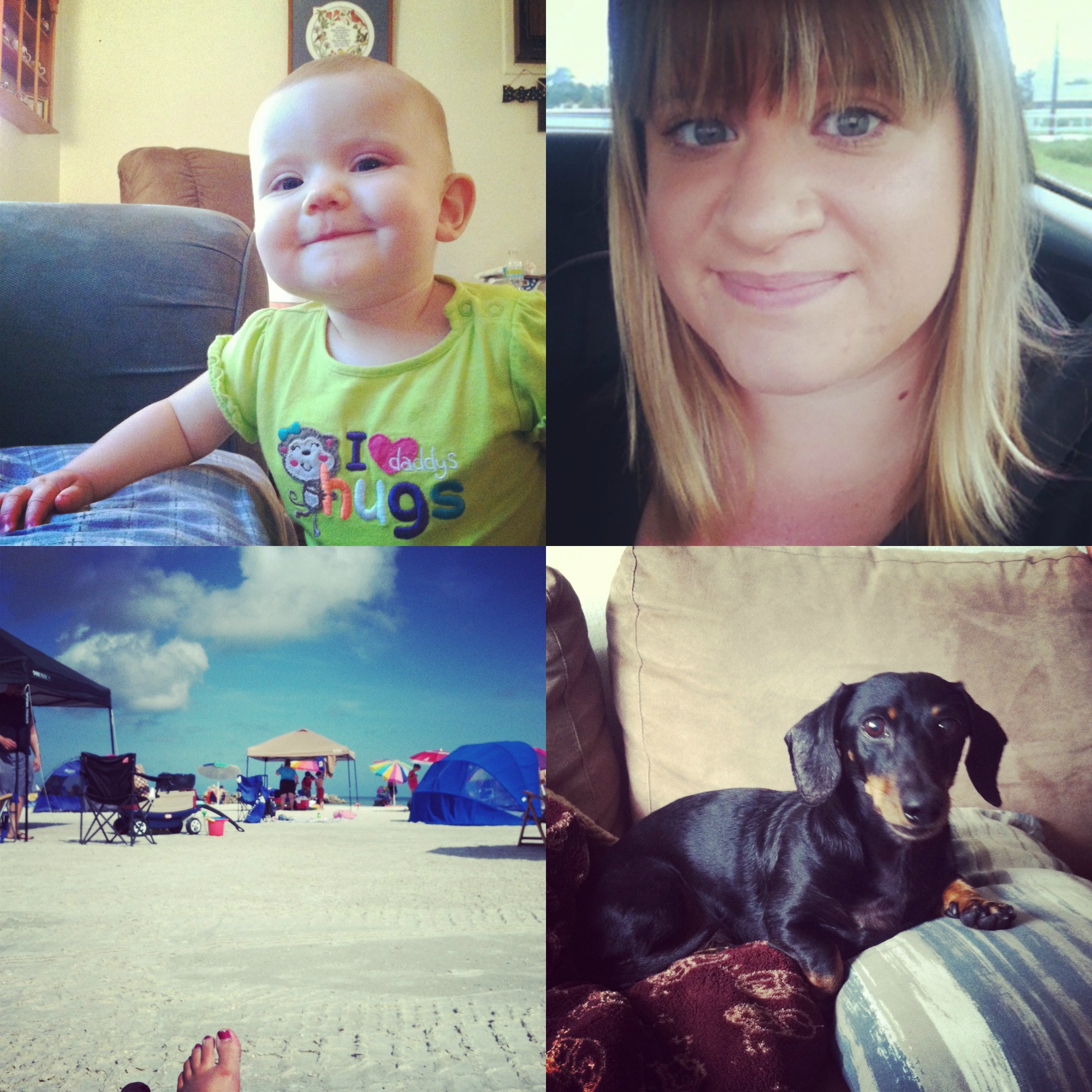 We're just three days away from a new month and a really exciting month for me. I'm taking a break from social media, from blogging, and from zoning out in front of my laptop and TV. New things are blossoming in my life, some that could lead to really exciting changes and some that could simply lead to learning experiences. There is talk of booking a (short) cruise in November with my book club girls and just yes, things are good for me. Really, really good. I feel like I've been coasting for the past few months and finally, things are happening.
It's just a reminder for me of the ebb and flow of life. Life isn't always meant to be lived in the upswing, we have to go through peaks and valleys to truly appreciate the times when life is really, really good.
With that said, here are three things that made me happy in July:
1. Having an unplanned four-day weekend. It was really, really nice to have a four-day weekend, thanks to the Fourth of July holiday. I didn't make any plans. In fact, I didn't even go out to see fireworks (which worked out since I could see fireworks from my living room window while sitting on my couch). I just had four easy days of relaxing, hanging out by the pool, and getting some writing done. It was divine.
2. Two-on-one time with my brother. It's not often that it's just the three of us anymore. With my brother married with his own family and my mom in a relationship, it always feels like old times when it's just the three of us hanging out. Like during my mom's birthday dinner and last Saturday night, when my brother came over. We ordered pizza, played a rousing game of Monopoly, and I laughed like I have never laughed before. Those moments are my favorite.
3. Taking in a Rays game in a suite. My mom's work has access to a suite at Tropicana Field and every now and then, her boss can't make it to a game so gives her tickets away. This was my second time in the suite and I think I ate my weight in popcorn and let's not get into the ice cream sundaes they brought out in the 7th inning. (OMG!) The game was a great one and baseball is becoming more and more interesting for me. (Who knew?)
I dropped the ball on all my goals last month, but I'm hoping that taking away my biggest time sucks during my media fast will help me get re-inspired with my goals:
1. Be more social, by going out at least twice during the month (excluding book club). Here's the thing: I have a tendency to be a hermit. It's the introvert in me who cherishes nights in and unplanned weekends. But I also know how much being around people and forcing myself to be social makes me happy, so I need to learn how to strike a happier medium. My plan for August is to do something with friends twice during the month, excluding my monthly book club meeting. A girls night out, brunch, asking an old friend to coffee… I want to do something – even a little something – to keep me from becoming too much of a hermit.
2. Take Dutch to a dog beach. We have Fort Desoto Park and Honeymoon Island that are about 45 minutes away and offer a place to enjoy the beach with your dog. I'm not sure how Dutch will react (he can be a Prissy McPrisserson) but I'd love to get away for a day with him, take him to a dog beach, and see how he likes it.
3. Ask five bloggers if I can guest post on their blogs and pitch topic ideas. I didn't get around to this in July, so it's back on the list for August. Hopefully, I can get my head together with this goal.
Are you someone who struggles more with being too social or not being social enough? Or do you know how to strike a happy medium? I'm someone who doesn't need a ton of time with people to be satisfied (too much makes me crabby) but I know the importance of relationships and community so I'm trying to find a happier balance.
*Post idea inspired by Jessica