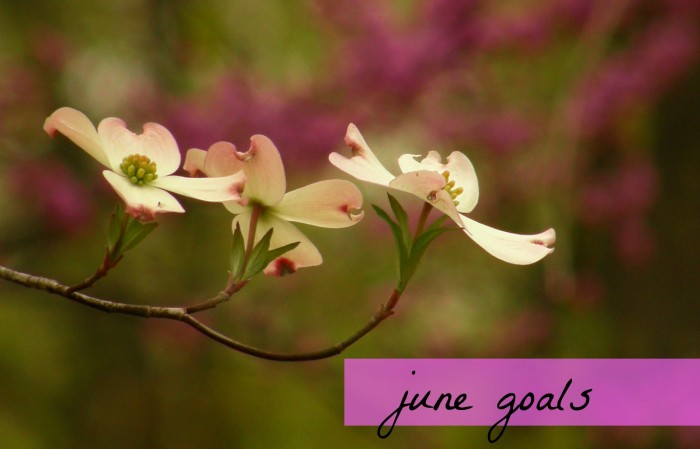 Happy Friday! It's been a short week, but an all-too-tiring one for me. (Getting used to a world where I don't take a nap every day is difficult, apparently!) It's the end of the month, which means it's time to review the goals I set in May and set some new ones for June.
Here's how my May goals went:
> finances: refinance my auto loan

This didn't get done this month, mainly because I ran into a bit of a problem with a phishing scam earlier in the month. I took all the precautions, but it did mean I couldn't speak to anyone about refinancing my auto loan. Hopefully soon!
> nagging task: launch a new blog theme

Yes! And I am so, so happy with it. It's such a change from my old blog theme and feels so fresh and light and airy. It's exactly what I wanted!
> health: stop snacking at night

Eh? I didn't think about this goal too much, especially during my cruise and then diving back into the real world this week. Oh, well!
> exploration: enjoy my cruise

Yes, yes, and yes. I enjoyed my cruise so much. This was my first time taking a seven-day cruise and I think that is the perfect length for a cruise. I felt ready to come home on Saturday, not dreading the return back to the real world like I normally do.
> personal habit: stop sleeping in my contacts (!!)

Yes! I slept in my contacts once or twice this month, but I have done an outrageously awesome job at taking them out each night. Hoping I can keep this personal habit up!
For June, here's what I have planned:
> finances: save 10% of my income for move-out costs
> nagging task: make a therapy appointment
> health: start tracking my food

> exploration: visit the pool every weekend

> personal habit: turn off all electronics by 8pm
Do you have any goals for June?