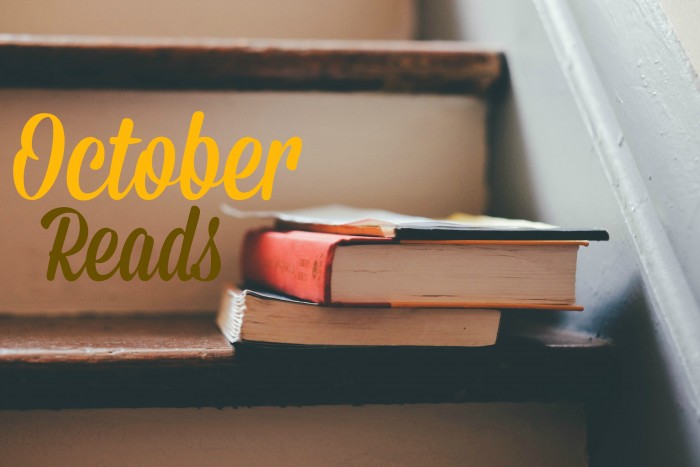 October felt like an incredibly slow reading month, but I ended up finishing 5 books. For me, that's a low month of reading, but all things considered, it was a pretty solid reading month. It's been hard lately to focus on books so I've opted for a lot of easy romances, which don't require much brainpower and I'm always rewarded with a happy ending.
So, let's jump into my reviews!
Book Riot Read Harder Challenge (a book published by an author from Africa): Americanah by Chimamanda Ngozi Adichie (4 stars)
I'm so glad I finally read this book, and it's all thanks to the Book Riot reading challenge. I hadn't even heard of this novel before I started listening to the Book Riot podcast, but they raved about her writing and this book especially. So I went in with high expectations and I'm happy that all of my expectations were completely met. My only complaint, if I had to give one, was the length of the novel as it's almost 500 pages long. It took me two weeks to finish, and I read pretty fast, so just be warned that this is a novel you are going to have to devote some time to. But I loved the characters and the plot, and it was such an interesting look into race and culture. This novel had an impact on me and I feel changed after reading it.
TLC Book Tours Read: Pretty Girls by Karin Slaughter (2 stars)
I reviewed this on my blog earlier this month and you can read my review here.
Others (read for fun!)
The Secret King by C.J. Miller (4 stars)
A fun Harlequin romance! This involved royalty, made-up countries, arranged marriages, a murder plot, and a sweet romance. I loved every cheesy minute I had with this novel.
To the Brink by Cindy Gerard (4 stars)
I'm rereading The Bodyguards series by Cindy Gerard because I love it so much. This story is one of my favorites. It's a fast-paced romantic thriller that involves a kickass heroine who made me smile the whole way through this book. The characters are vulnerable and heart-breaking, and the plot keeps you on your toes from beginning to end. Love this author!
My One and Only by Kristan Higgins (3 stars)
This was probably not my favorite novel of Higgins, but it was sweet and lighthearted and romantic. I wasn't a huge fan of the love story in this book, and the fact that their issues were never fully resolved bugs me. (I hate the "love conquers all!" concept because it's so unrealistic.) But hey, I don't read romance novels for realism – I read them for the escape they provide. And escape is exactly what this novel gave me.
BOOK STATS // OCTOBER
# of books read: 5
# of pages read: 1,903
quickest read: The Secret King (3 days)
longest read: Americanah (14 days)
diverse: 1
formats: ebooks (3), physical books (2)
What was the best book you read in October?