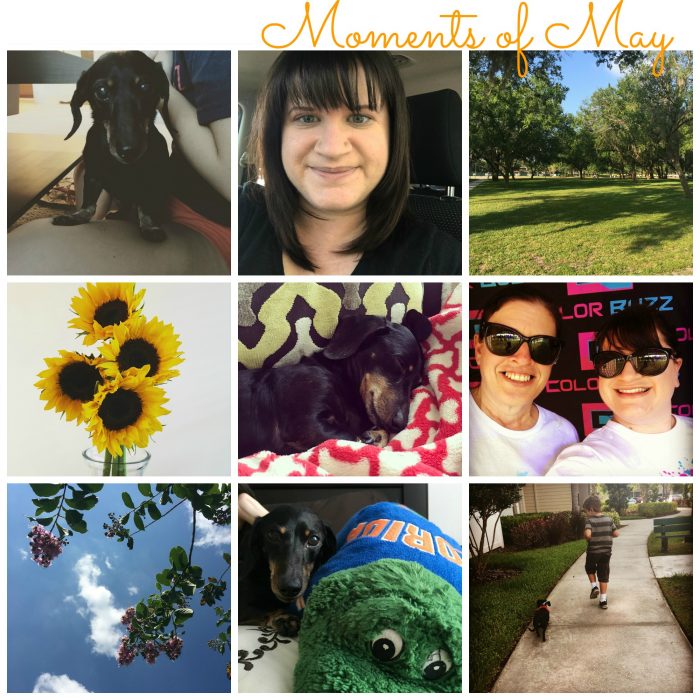 Every month, Nicole sends out this questionnaire to review the month and set some intentions for the next one. I've always enjoyed reading her recaps and I thought it might be a fun way to wrap up my own month. As you may have noticed, I like experimenting with my monthly recaps and never keep the same format for very long. We'll see how long I use this format, but enjoy it for now and feel free to snag it for yourself (just credit Nicole, please)! And if you aren't subscribed to her Notes of Grit and Grace, I highly recommend signing up for it – they are the highlight of my week! (I'm a Nicole fangirl, what can I say?)
Two things I'm most proud of in May are…
Completing my no-spend month and saving enough money to pay off my cruise deposit. Hooray! I'm thinking of setting aside one month per quarter of no spending because it was such an enjoyable experience for me.
Allowing myself the gift of rest. April was a very busy month for me, so I wanted to commit to more days of rest and slowness in May. I had more than a few weekend days where I had zero plans and did nothing more than read, write, watch TV, and nap. It was glorious.
Two things I'm most grateful for in May are…
A really fun night with my mom. We drove up to Lakeland (about an hour from Tampa) to participate in a 5k race, which turned out to be such a lame race. It was billed as the "ColorBuzz" but it only had about three stations of "color" (when the emcee promised 8-10 stations…) If that wasn't annoying enough, the course was unlit and since it took place right around dusk, there were spots where I could barely see in front of me. In short, the race was a disaster and we were not happy campers! After the race, we decided to get ice cream so I found a Baskin-Robbins, but our GPS kept taking us down these dark two-lane roads and finally, I had to say, "NOPE. LET'S GO HOME! I DON'T WANT TO BE MURDERED TONIGHT!" We ended up getting McFlurries and eating them at my apartment. It's one of those nights I know we're going to laugh about for years to come. 🙂
Meeting up with three friends to celebrate a friend's birthday. It was an impromptu gathering at this low-key Italian restaurant, and being with them made me so happy. It has taken me a long time to find my "tribe" and I'll always be so grateful that I finally did.
The lesson I learned and am carrying forward is…
That I use eating out as a comfort crutch. This is the biggest lesson I learned during my no-spending challenge – that I engage in "restaurant therapy" to soothe me when I'm feeling down. So, the next time I want to go out to eat "just because," I want to take the time to examine why I want to do so and get to the bottom of my feelings.
My intention for June is…
To commit to my novel and start making progress on it. I've been getting buried in character profiling and plot outlines and making changes to both. (It's driving my writing partner crazy!) I want to commit to one plot and just start writing again. I'm never going to finish my novel at this rate!
One thing I aim to do every day in June is…
Work out! This was a spur-of-the-moment decision, but I have decided I want to commit to working out every day this summer. I'm not talking about doing high intensity workouts every day, but just moving my body daily. Sometimes, that may involve six miles on the spin bike, a HIIT workout I found on Pinterest, or just a slow walk with my dog.
Because I am brave, here is one new/scary thing I will do in June…
I will explore a part of Tampa by myself. I haven't explored much of where I live because my social anxiety tells me that doing things by myself is terrifying. But I want to stop trusting in the lies my anxiety gives me and just do something I wouldn't normally do.
The one book I definitely plan on reading in June is… 
Bad Feminist

by Roxanne Gay. This book has been on my TBR list for a long time and it just came available to me on Overdrive. Excited to dive in!
Something I want to experiment with in June is…
Yoga. Since I want to work out every day this month, I want to incorporate yoga into my routine once a week. I've never been particularly interested in yoga and I've always felt that I don't have the "body" to practice it, but I know that's just a lie I've been feeding myself. So, I'm going to experiment with yoga! We'll see how it goes.
Just for fun, I will…
Have my first Escape Room experience. If you haven't heard about these rooms, it's basically an adventure game where you're locked in a room with a group of people and have to try to escape from it by solving a series of puzzles using elements in the room. You only have a set amount of time to do so. I've been wanting to try an Escape Room for the longest time and I cannot wait!
What is one thing you are proud of from May?