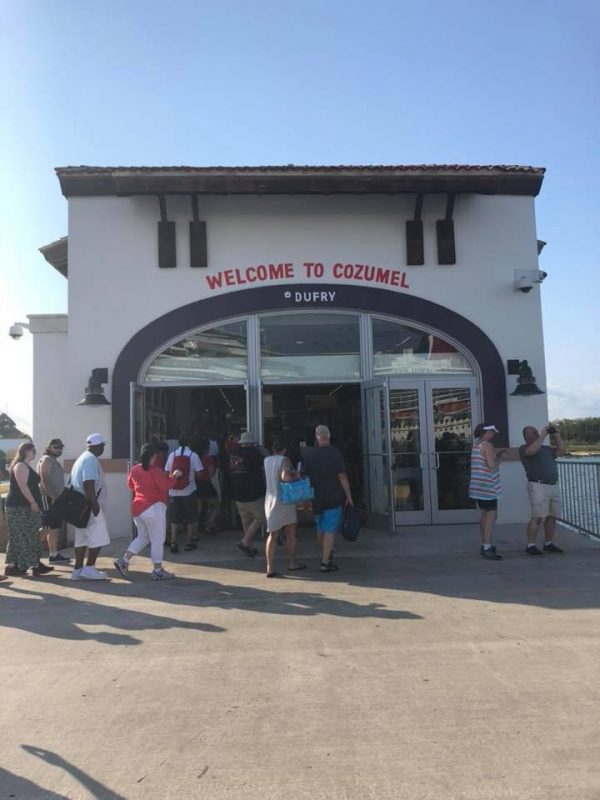 I've been to Cozumel on just about every cruise I've been on. It's one of the more popular stops for cruises and I've done a lot of different things there: touring Mayan ruins, zip-lining, participating in the Amazing Cozumel Race, and snorkeling. At this point, scrolling through the list of excursions on the Carnival website isn't all that interesting. Originally, we planned to do a fancy all-inclusive resort to the tune of $110 per person. It was going to be at a secluded little spot in Cozumel and looked really fun. Unfortunately, when we were finally ready to book it, it was sold out! Womp, womp.
My mom told me about Mr. Sancho's Beach Club, a recommendation that came from one of her friends who cruises regularly. Mr. Sancho's is their go-to excursion in Cozumel, and after one look at the website, I was sold. It was basically exactly the same as the excursion we were previously looking at – all-inclusive resort, beach, swimming pools, etc. – but at half the cost. Sign me the heck up!
We arrived at Mr. Sancho's pretty early in the day, around 9:30. We took a taxi with another couple, and it was a quick 10-minute drive over to the beach club. We paid our fee, and then we were in!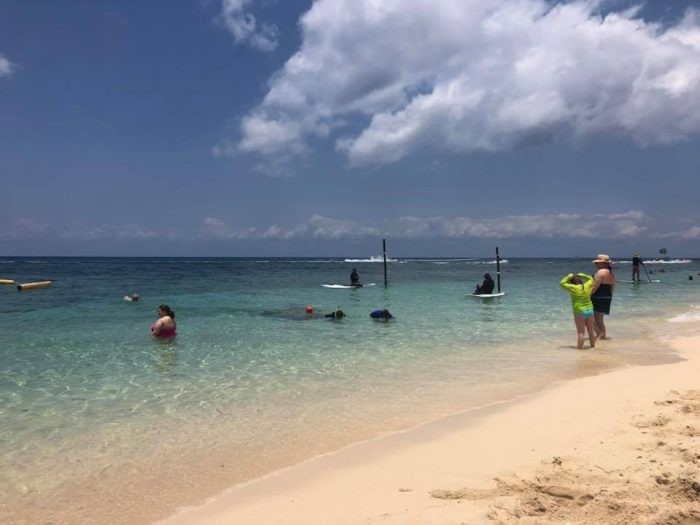 Since we arrived so early, there were plenty of loungers for us to grab. We opted for two loungers right by the pool because we knew we would want to spend more time there than on the beach. (For two Florida girls, we really aren't beach people!) Our server for the day introduced himself to us and handed us a menu of food and drinks, and took our first drink order (the local beer for my mom and a mango daiquiri for me).
We hopped in the pool where there was a swim-up bar and lots of little tables right in the pool where you could place your drinks. And the view was just absolutely gorgeous! Nothing like spending a random Monday right here, huh?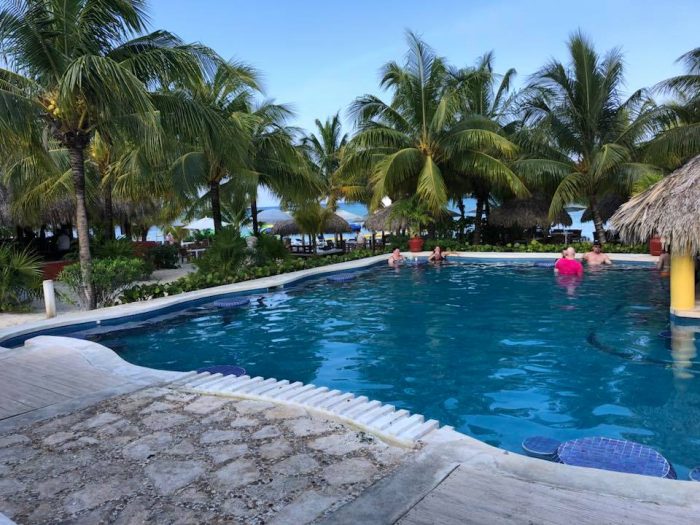 Most of our day at Mr. Sancho's was focused on relaxing and spending time in the pool. I just really, really love being in a pool. There's just something so relaxing about it and it makes me want to spend a lot more time at the pool at my apartment. Can you believe I've only been twice since I moved in a year and a half ago? I have to rectify that this summer.
Around 11, I ordered chips, guac, and salsa because when in Mexico, right? It was a nice little appetizer before lunch and really fun to eat it poolside while sipping on a fruity drink. If there's anything that says tropical vacation, it's that. Eventually, we ordered lunch (I opted for a cheeseburger and fries because I'm eight) and it was nice to eat it right by the pool! I'm here for anything that allows me to be maximum lazy.
After lunch, my mom took a nap on the lounger and I tried to read my book, but it was a little difficult because there was so much happening around me. Mr. Sancho's is a busy little beach club when cruise ships are in port! The pool filled up quickly and I think just about every lounger on the beach was filled. They aren't hurting for business, that's for sure!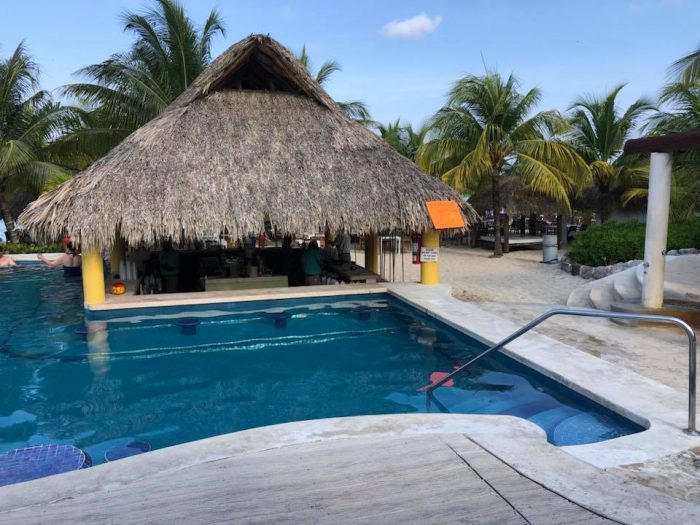 I wanted to take a walk along the beach, but the beach was actually very small and the loungers took up the majority of the space on the sand. There was just a tiny strip to walk along and it was uneven, so my ankles were screaming at me after just a few minutes. Oh, well! There are some fun things to do at the beach, though, like kayaking.
We left Mr. Sancho's around 2-ish because we wanted to have some time to shop at the port before heading back to the ship, but I really feel like I got my money's worth with this excursion (honestly, you cannot beat $55 for all you can eat and drink!) and I will definitely be back on any other cruises I take that stop in Cozumel. It was the perfect relaxing day!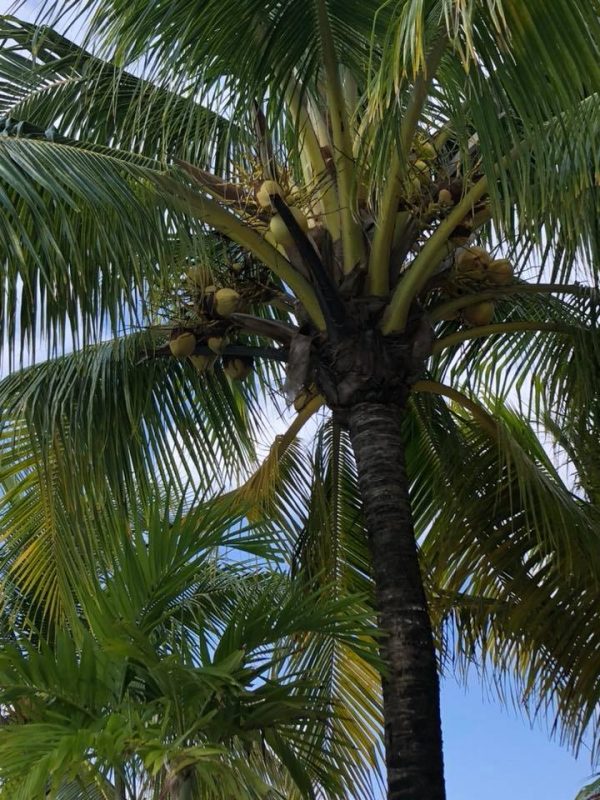 The all-inclusive package for Mr. Sancho's Beach Club is $55 per person (ages 18 and up) and includes all-you-can-drink-and-eat, as well as use of the pools, beach, loungers, kayaks and hammocks. For an added fee, you can enjoy snorkeling, horseback riding, wave runners, parasailing, massages, and the aquatic park. Remember to have cash on hand to tip your server! (And if you're coming to Mr. Sancho's from the cruise port, you'll need cash for the taxi, which is $15 each way.)