Full disclosure before I begin this post: In exchange for an honest review, The Murder Mystery Company provided me with two tickets to a show. I was not otherwise monetarily compensated, and all words and opinions are strictly my own.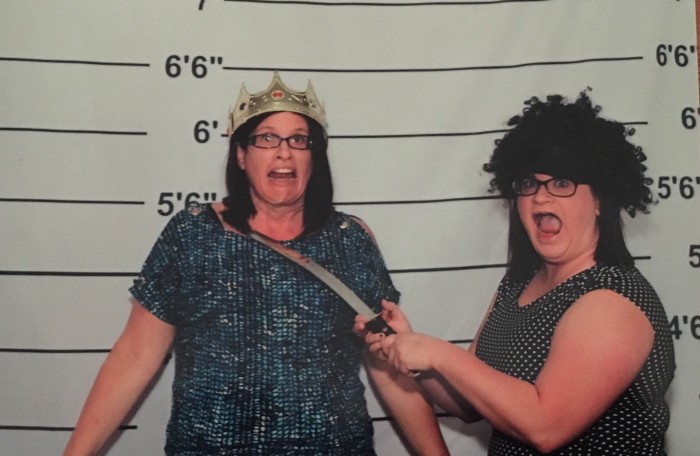 One of my lifelong goals has been to participate in a murder mystery show. Growing up, my favorite board game was Clue and it was the one game that would make my eyes light up if my family agreed to play it during a family game night. So murder mystery theater? Sign me up.
I was thrilled when I was given two free tickets to a recent show taking place at Tampa Pitcher Show, which is a fun theater that has a full dinner and bar menu and in-theater dining service. I've only been to this theater once and it was a few years ago, but I remember loving this little eclectic place. I was excited to see how the theater would transform for an event like a murder mystery show.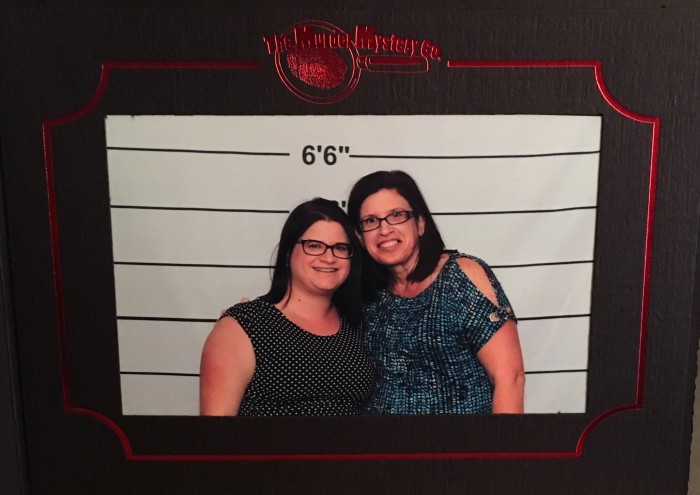 I found the entire evening to be very fun, but completely different from what I was expecting. I think I expected more of a performance and working together with my tablemates to go through the clues and figure out who was the murderer, but it wasn't anything like that. Instead, it was an event that required a ton of audience participation. I was up and out of my seat for most of the night, mingling with the other guests and trying to find out clues.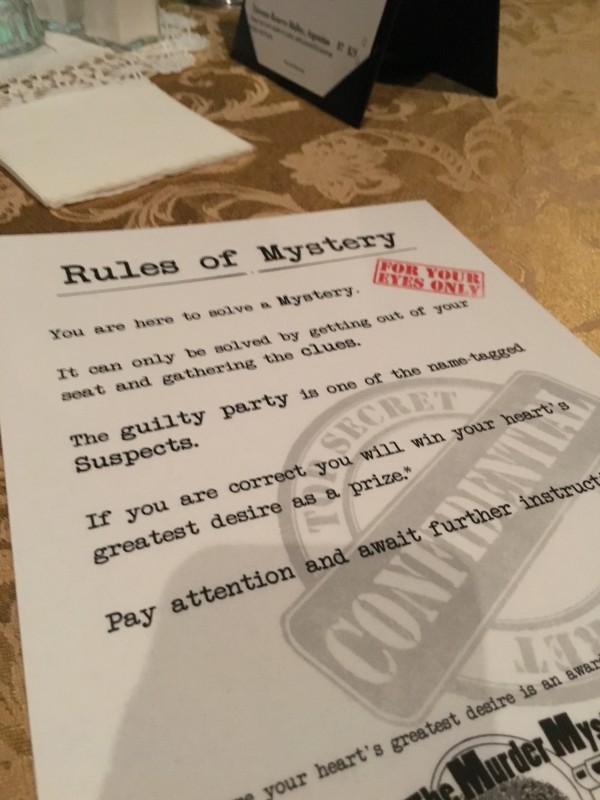 With this show, they had four actors playing parts and then they picked out 10 or so people from the audience to be in the show as well. (Luckily, I wasn't chosen, which I am eternally grateful for.) One of my tablemates was chosen, much to his girlfriend's delight, as he is usually shy and reserved so this was completely out of his comfort zone.
The show was a lot less performance and a lot more audience participation. It involved going up to the other actors to ask pointed, leading questions in the hopes of figuring out the "whodunnit." In the beginning, my table wasn't very good at this because we were very confused about what to do and what questions to ask. We fumbled over our answers to other people and I honestly had no idea what was going on! But as the show went on, we gathered our bearings and began to piece together what had happened and how everything fit together.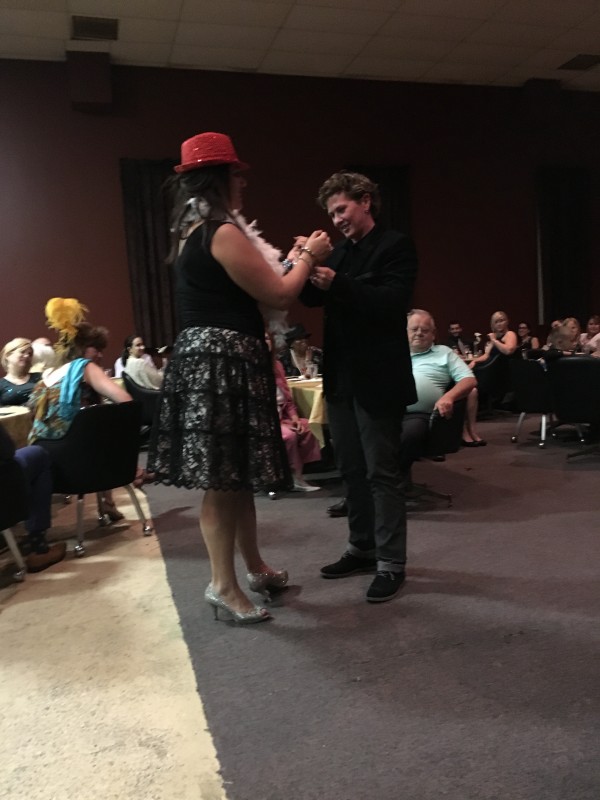 We pieced it together so well that we won! Our table was honored as the "Detectives of the Night" for having the "most correct answer." As in, we not only had to name the "whodunnit" but also write a very compelling argument as to why this person had motive and how she committed the murders (there were two!). I was very proud of our team because I felt like we really had to work hard for that distinction! Lots of running around, asking questions, and keeping up with all the different characters.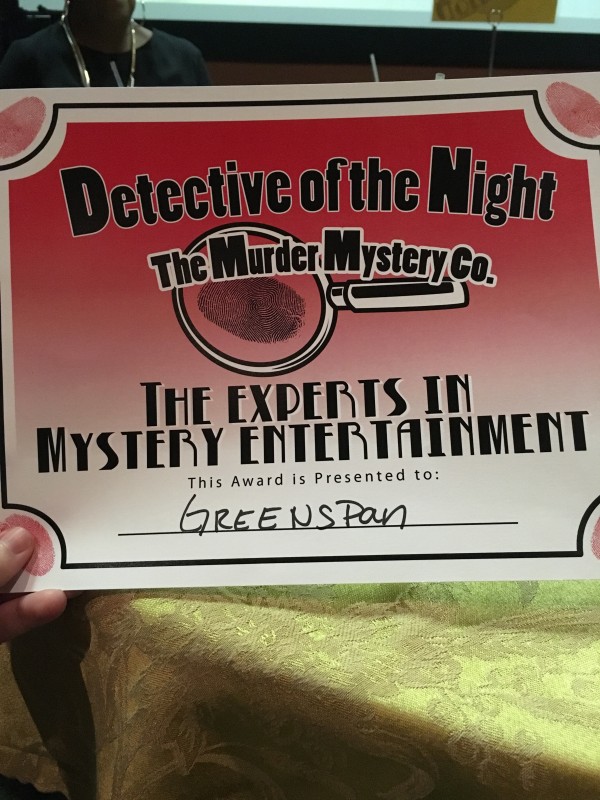 So, that's the event, but I cannot consider this a full review without naming the highs and lows, so anyone considering this event as a date night or girl's night out can do so with an informed opinion.
So, here's what's good about The Murder Mystery Company:
The actors – The show was wonderfully campy and exactly what you'd want out of a performance such as this. They really put their whole hearts into the show.
The mystery – I found the actual mystery that we had to solve to be pretty interesting and well-developed. While it was pretty obvious to my table who the murderer was, it wasn't a conclusive decision. That made it fun because we were on pins and needles waiting to find out the "whodunnit!"
The audience – We had a really fun audience with people who truly got into their roles, which I thought was pretty awesome for those who had the roles sprung on them right before the show got started.
The fun – Oh, goodness, I laughed my way through the entire night! It was just such a fun show that entertained me from beginning to end.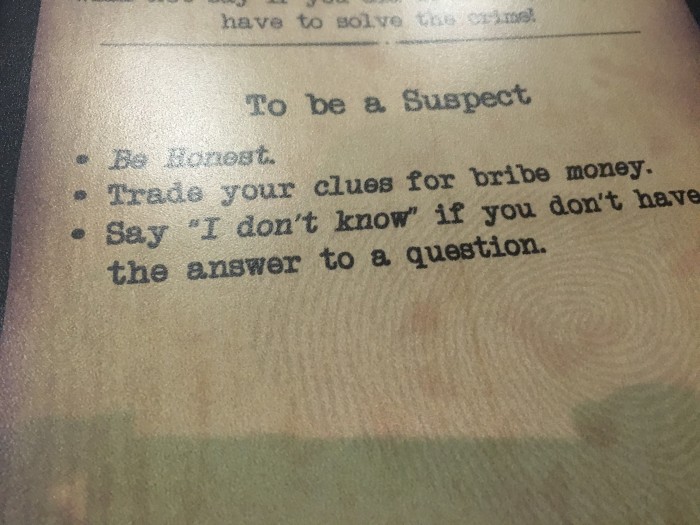 But you can't have the good without the bad, so here are some of my negatives:
The food was subpar – This is probably not the fault of the company itself, but rather the theater. I just wasn't very impressed with my meal! I was expecting a good dinner, but instead I left the event a little hungry.
There wasn't a clear beginning – I found the first 15 minutes of the show to be confusing because there wasn't a clear beginning. Instead, five or six people descended upon our table and began asking us questions that we didn't know the answer to. I would have preferred to know that the show was starting with an introduction.
I'm not sure about the price tag – General admission to the show is $60 per person, which is a little pricey for a date night, as this doesn't include drinks at the show (anything other than water is going to cost you). Thankfully, this company runs Groupon deals all the time, in which you can get tickets for more than half-price.
The Murder Mystery Company in Tampa hosts both public and private events, so whether you want a fancy date night out that includes lots of laughs or want to organize a small event for a group of friends, they can help you! And right now, for a limited time, you can get 50% off early access tickets when you use the promo code "mysterytampa" at checkout.
Have you ever gone to a murder mystery show?