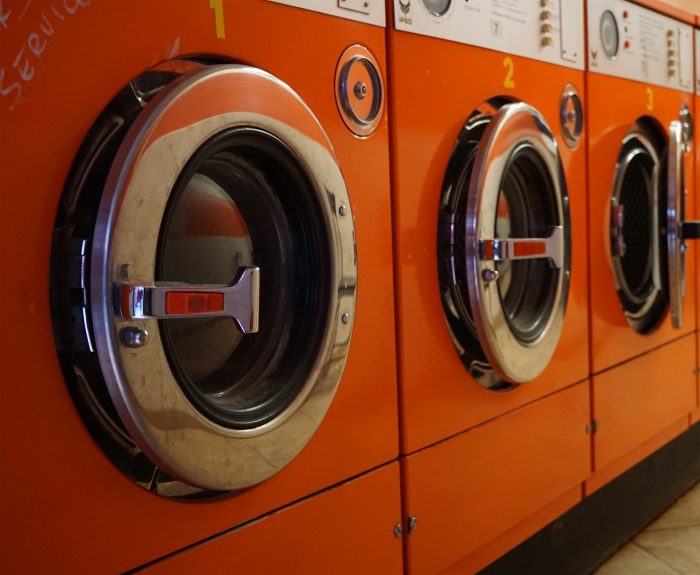 Does anyone else ever feel overwhelmed by keeping a clean home? *raises hand*
I can totally understand why people hire a cleaner to come and take care of these pesky tasks, especially because I struggle maintaining a cleaning schedule as a single person with a low-stress job, plenty of free time, and a very small apartment. I don't know how people with bigger homes and kids and stressful jobs do it!
After a lot of trial and error, I've finally settled on a cleaning schedule that makes sense for me. Still, it feels like every weekend I'm looking at another cleaning to-do list and thinking, again? Didn't I *just* clean my bathroom?
At first, I tried to implement a daily schedule, in which there was a task assigned to every day. Mondays were for cleaning the bathroom sink, Tuesdays for the toilet, Wednesdays for vacuuming, and on and on. But I'd always forget about my cleaning task for the day, so they'd begin pile up and I'd have to do them all on the weekend. So now, that's what I do. I spend a few hours every weekend cleaning and I usually split these tasks over the course of three days. I should probably power through and get all the cleaning done on Friday evenings (and with that sentence, you can tell how exciting my social life is these days…) but I'm a bit too lazy for that. It's easier to do it piece by piece.
So, without further ado, here's my cleaning schedule separated into daily, weekly, biweekly, monthly, and quarterly chores:
Daily
Tidy up apartment
Wash any dirty dishes that are in the sink
Wipe down counters (and stove, if it was used)
Scoop out litter boxes
This is about all I can handle on a daily basis and I'll be honest that there are nights when I go to bed with dirty dishes in the sink or the litter boxes unscooped. Actually, that probably happens once or twice a week. But, generally, I love to go to bed with a tidy apartment, a clean sink, and fresh litter boxes for the girls.
Every few days, I'll brush the girls (Eloise loves it, Lila tolerates it) and then do a quick dry mop around the apartment to pick up cat hair. I tell ya, having cats has added a lot more to my cleaning routine!
Weekly
Clean bathroom sink and toilet
Dry + quick wet mop
Vacuum (including area rug and couch)
Change sheets
These are the tasks I get done every week without fail. They are the must do's. I use an all-purpose cleaner to wipe down my bathroom sink and then a regular toilet bowl cleaner for the toilet. I do a dry mop and then a "quick mop," which is different from my regular mopping routine. For the quick mop, I put a wet pad onto my Swiffer Sweeper to mop the floors without moving rugs or anything else on the floors. (Sweeping and mopping are my least favorite but with two shedding cats, it's now something I'm doing often.) I also vacuum around my bedroom, which is the only carpeting in my apartment, as well as vacuum my large area rug that the girls often sleep on during the day. And I just bought a handheld vacuum for my couch to clean up all the cat hair. Oh, and I change the sheets every week since they also get so much cat hair on them. I rotate between two fitted sheets.
Biweekly
Wash bedsheets and pillowcases
Wash bath towels, kitchen towels, and washclothes
Wash bras
Wash clothing
Every other week is a major laundry day, but laundry is probably my favorite cleaning chore. Maybe it helps that I'm only doing it biweekly? Ha. Typically, I don't worry about laundry until I've run out of underwear (or am close to running out) so it usually falls every other week. Bedsheets and pillowcases get washed biweekly without fail, and since my bras need a separate special wash, I do that every other week (if I remember because I think it's been nearly a month since I last did a bra washing, oops). Anyway, laundry is my favorite because it doesn't take a ton of effort and I can listen to a podcast and I just love folding freshly laundered clothes.
Monthly
Full sweep and mop
Clean tub
Wash quilt
Wash all rugs
Wash out litter boxes
Once a month, I do a full sweep and mop and this honestly takes so much out of me! I remove everything from the floor – rugs, bar stools, cat toys, scratchers, litter boxes, etc. – so I can do a full sweep using a broom and then use my other Swiffer (the Wet Jet version) to get a nice good scrub. Should I be doing this on a weekly basis? Probably, but there's no way I'm going to do that. I also wipe down my tub, wash my quilt, and wash all my rugs.
Washing out the litter boxes is probably something I should do more often than monthly, but since I use a clumping, flushable litter that I scoop daily, the litter stays pretty clean. Typically, I wait until the litter is getting low and then I'll dump what is left, wash out the box with soap and water, and fill it with fresh litter. That seems to happen once a month.
Quarterly-Ish
Dusting
Clean mirrors
Wipe down fridge and freezer
Wipe down windowsill
These are the tasks I tend to do only when I notice it needs to get done – I don't really have a set schedule. I'll just add it to my to-do list if I notice my ceiling fan is dusty or my fridge needs a good cleaning. I would say this stuff gets done every few months.
***
Anyway, that's my cleaning routine right now! It feels like all I'm doing on the weekends is cleaning, which is probably just due to how slow I am. Maybe I should time myself and see how fast I can get everything done at once!
What's your least favorite cleaning task? 
*No affiliate links were used in this post.