I was fifteen when my great-grandma passed away. I remember feeling sad, but not a crushing sense of despair. She was 82, living in a nursing home, and dealing with dementia. I felt more sad watching my grandma deal with losing her mother, than the actual sense of losing my great-grandma.
I remember a few things about Nanny. I remember how her house used to smell – like spices. I remember the times when my mom and I would bring her a simple chocolate shake and hamburger from Steak N Shake and spend time with her, when she was living alone after my Pop-Pop died. I remember the time Nanny called my brother and I "nuttier than fruitcakes" during one of our bickering moments. I remember visiting her at the nursing home, a football game always on the TV and her spitfire nature.
Bits and pieces – that's all I remember.
A few months ago, my great-aunt gave me something that will keep my great-grandma alive in my memory forever. While we were never close, she was still my great-grandma, mother to the greatest woman I know, my own grandma, and she holds a special place in my heart.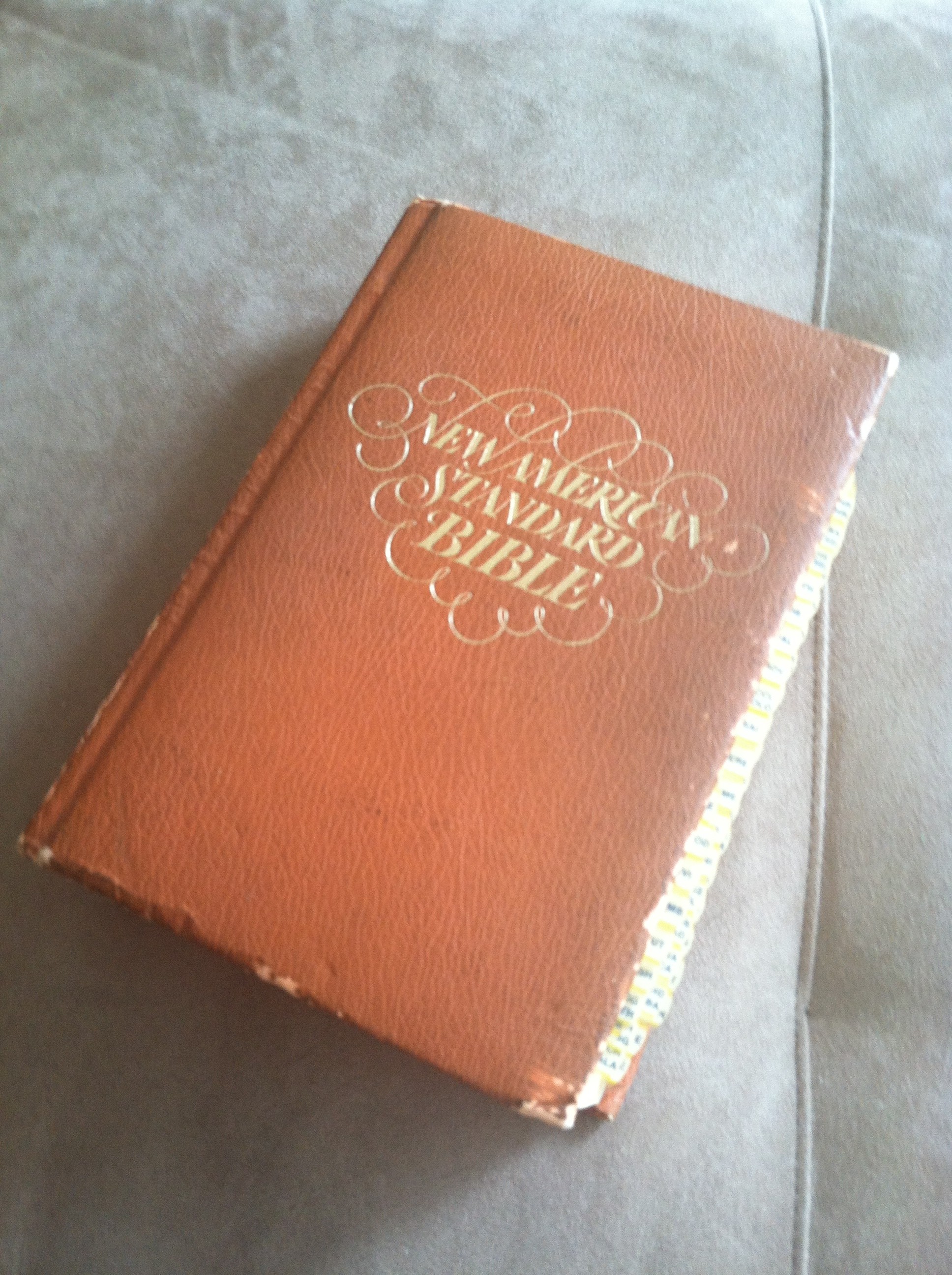 This is Nanny's Bible.
There are scribbles in every margin of this Bible with her words.
There are circled verses and underlined passages and exclamations to draw my attention to.
There are notes, tucked between the tissue-thin paper. Notes that further delve into the Bible and give me insight into her world.
It's an amazing gift. I hold an incredibly important part of my Nanny in my hands. I couldn't have asked for a gift that means more to me than this.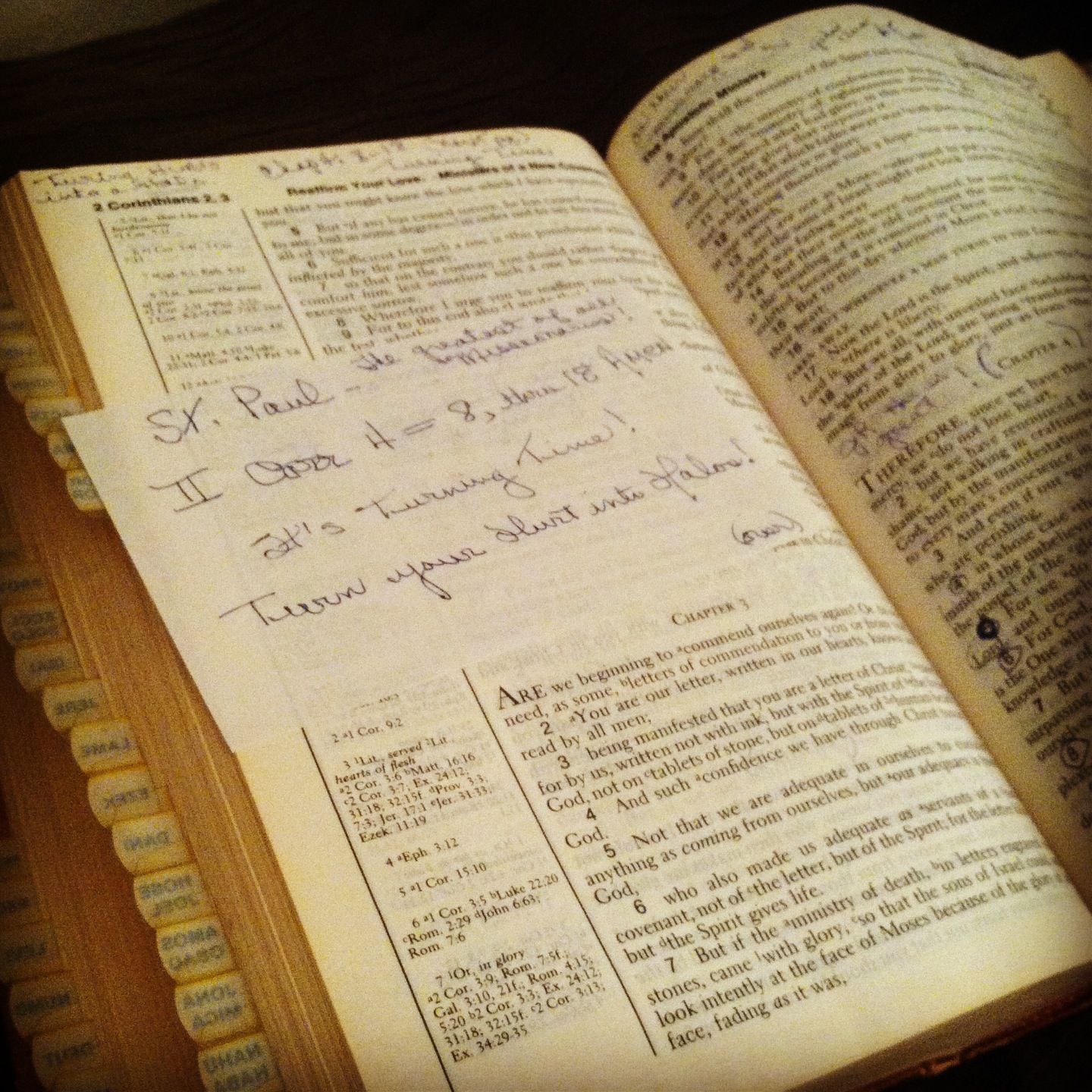 It makes me miss her. This woman that I barely knew and didn't try to get to know. I miss her.
It makes me realize how important relationships are – it's so easy to get caught up in daily life, to let past offenses and hurt feelings drive a wedge between the people you care about – but relationships are important. Family is important. My grandma and my grandpa (affectionately called Pops) are not going to be around forever (though I swear my Pops will live until he's 105!) and it's important to spend as much time as I can with them now. Drink in their wisdom and their knowledge and their stories and their love now. Not when it's too late. Not when I'll only have my memories.
This Bible is a precious, precious gift and I am so glad I was the one who stepped up and asked to have it. I want to treat it right, use it well, and learn more about my Nanny through her notes and scribbles.
Have you ever been given a personal gift from a loved one that has passed away?