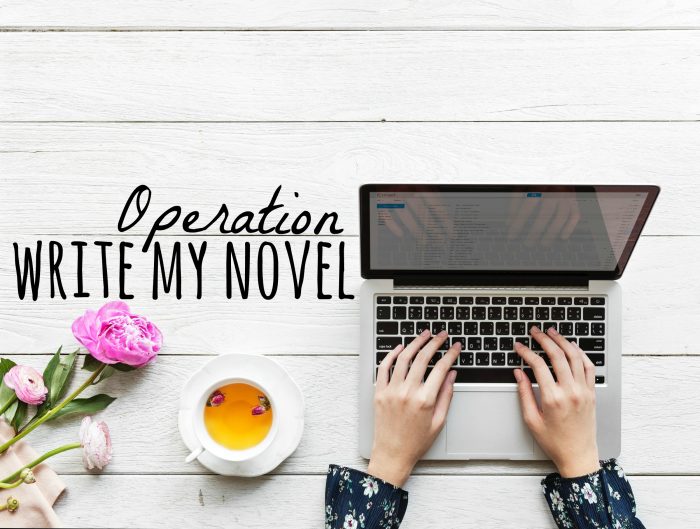 Happy Friday! It's been quite the week – yesterday, I found out that my work is expanding our work-from-home program so I'm going to be able to work from home once a week! Hooray! This is going to do wonders for my mental health, I think. 🙂
Today, I have another writing update for you! It was a solid writing month for me, especially as I changed my weekly goal from writing a chapter a week to writing 3,000 words a week. That feels much more doable! Let's get into it:
Week 9 (February 25 – March 3)
Words written: 3,100
Things researched: old phones, Jane Austen characters, four poster bed, room at a bed and breakfast, best Jane Austen characters, funny hotel signs
This was the week that I changed my weekly writing goal and, man, this was such a good decision. There was something about writing an entire chapter (which can sometimes be 5,000 words alone, if not more) that was overwhelming me, so I think that giving myself a goal of 3,000 words is much more attainable. (And saves my sanity.) This week, I wrote my 3,000 words and felt like it allowed me to take my time, rather than rushing to finish a chapter so I could be done.
I also completely forgot about my writing date this weekend. We usually meet on Sunday mornings, but every now and then, we have to switch it around due to our schedules. We decided to meet Saturday morning this weekend, and I even put it in my calendar, but for some reason, I kept thinking we were meeting on Sunday. Saturday morning, I got a text at 10:15 from M., saying, "Did I get the date wrong? I'm never at Starbucks before you." Whoops! I was able to hightail over to Starbucks and felt so bad about forgetting but she was very understanding. Sigh. It meant I didn't do any editing this weekend but I was able to get all my writing done, so that was nice!
My biggest struggle this week was writing descriptions. I'm so bad at them! I was trying to write a description for the front of a bed and breakfast, and couldn't think of the simplest phrases. I finally had to just write something lame and move on, because I was spending so much time just staring at my computer screen, not able to come up with any kind of phrase to describe something.
I've already plotted out my novel, but I realized the way I had ended the previous chapter (using my outline) wasn't working for the story and I didn't think it was the right thing to happen to my main character. So, I went back and changed the ending to that chapter and added in some new characters and a new plot point that I'm really excited about. It's so funny how that happens, though. I was expecting the novel to go in this one direction and then it's like my characters guide me to do something entirely different that is so much better than the original plot. Ah, writing. It's a such a joy sometimes!
Week 10 (March 4-10)
Words written: 3,025
Things researched: overstuffed chairs, bakeries, sample will, reading of a will
I hit my reading goal this week! Two weeks in a row! I'm unstoppable. 🙂 This was such an interesting writing week for me, though, because I nearly completely changed the backstory on my male lead. I've had the backstory all figured out for him and it's what causes his major conflict in the novel, but as I started writing, something different emerged. I had to take a step back and really think about my character and his motivations and what made sense for him. I decided that I wanted him to have the original back story I had planned so I had to delete a few paragraphs and change an interaction this character had with a family member to make it happen. It's always so interesting how you can plan and plan and plan for something and then once you begin writing, everything changes because characters are dynamic.
During my writing date this week, I edited chapter six, which was a fairly long chapter (it took me nearly 25 minutes to read it aloud to my writing partner!) There was a lot happening in this chapter as it's the first long interaction between my two characters so I wanted to make sure they had enough time to get to know one another and set up how their relationship will evolve over the coming chapters. I'm worried, though, that the chapter is super boring and there's not enough chemistry between them. I have a feeling that's a chapter that will get reworked again and again during the editing process. And that's exciting! I'm trying to worry less about creating the MOST PERFECT MANUSCRIPT EVER and just focus on getting the words down on the page and then doing a surface-level edit to refine my writing and make sure everything makes sense. I know once this manuscript is finished, there will be many, many rounds of edits but that's not something I need to worry about right now. I always struggle during this phase of the writing process because I just want my manuscript to be perfect from the get-go but that's impossible and too high a standard to hold myself to.
Week 11( March 11-17)
I took this week off writing because it was a busy week and even busier weekend, and I wanted to spend what little free time I had either reading or working on my Ireland itinerary. I may start giving myself one week "off" every month to kind of reset my brain and take it easy.
I also didn't meet up for a writing date with my writing partner because she texted me early on Sunday morning saying she had food poisoning, poor thing! (And if you think I still went to Starbucks to edit my novel, you'd be mistaken. I used that time to take an extra-long nap, thankyouverymuch.)
Week 12 (March 18-24)
3,077 words written
No research
I had a realization this week. I've been spending so much time internally moaning and groaning about having to spend my weekends holed up in my apartment writing. I just kept thinking about how nice it must be to have a weekend where you don't have to worry about, well, working. Because that's what this novel-writing process is, you know? It's work. It's work that doesn't pay me and may not ever amount to anything, and it can feel a little defeating when I look at it that way. But then I realized I was playing the comparison game. Because, the truth is, I'm not the only one who spends so much of their free time working. There are people building up a freelance writing career or working on their Etsy shop in their off hours. Or maybe they're like me, trying to get their first novel finished while working a full-time job. (And let's be honest: I may still need to work a full-time job even if I finish this novel and get it published.) I recognize this little pity party I've been throwing for myself is a privileged one – a lot of people are working on the weekends because they have to, because they have bills to pay and their paycheck at their full-time job isn't cutting it – but I still wanted to bring it up. The whole point of writing these updates is to completely honest about my experience as I work on my novel. So here it is.
On Friday night (this is before the above realization hit me, mind you), I sat down to write. I pulled up my work in progress, read over the last few paragraphs, and tried to continue the scene. Everything I wrote sounded terrible. I couldn't get the dialogue right and every action my characters took felt stiff. I know a shitty first draft is par for the course, but I couldn't get out of my head. I was convinced that this dream of writing a novel was the stupidest idea I'd ever had and I needed to give it all up. (My brain is a great place to be sometimes.) I stopped writing and told myself I'd try again tomorrow. Hopefully, I'd be more inspired and less annoyed by my writing in the morning.
The good news is, I totally was! When I came back to my WIP on Saturday, the words came easily and felt good. I was working in 500-word increments and each time I passed that threshold, it felt like I had only been writing for a few minutes. It's amazing how much things can change from day to day!
I had my weekly writing date with M. on Sunday morning, but I needed to do work for my full-time job so I didn't get any editing done. All in due time! I'm not too far behind on my editing, so it's all good.
Words written in March: 9,202
Total words written: 24,285
How do you typically spend your weekends?