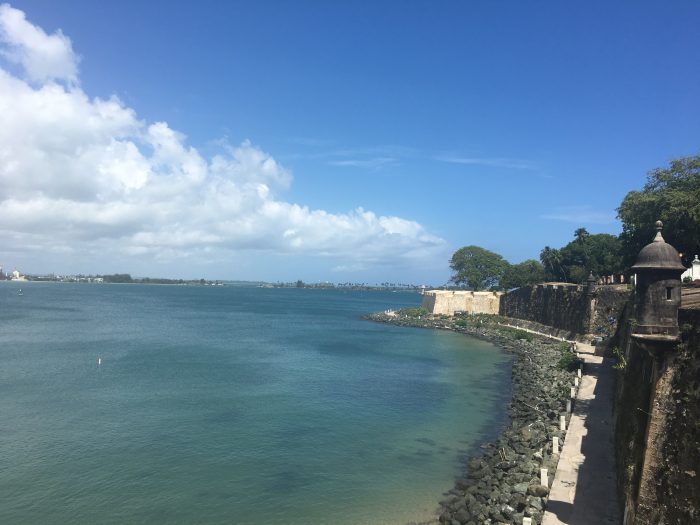 My trip to San Juan, Puerto Rico was a fabulous one – and I ended up enjoying my time on this little island so much more than I expected. San Juan is such a beautiful city, bursting with history and culture, and I'd love to revisit it someday in the future. (And since flights can be super cheap, it's a given that I will!)
Originally, I planned one full post about my time in Puerto Rico, but it was way too long (nearly 2,500 words), so I'm breaking my vacation recap into two parts. The first half of the trip was fairly low-key while the second half was busy, busy, busy. (I could have used another day or two of relaxing poolside before coming home, that's for sure.) Anyway, here are the highlights of my trip:
Pool time. I love spending time at the pool, even more than going to the beach. I was especially pleased with the pool at our hotel (Doubletree San Juan) because it was the perfect size, it had two mini-waterfalls, and there were hammocks to lounge in. While I didn't spend as much time at the pool as I would have liked, it was especially nice to cool off after a long day of walking around Old San Juan. Ahhh.
Piola Pizzeria Artesanal. Oh, man, you guys. This little pizzeria was fantastic. My mom and I stopped in during our first night in town and they were having a margarita special for Cinco de Mayo. The margaritas were strong and delicious, and the pizza was even better. I ended up eating five slices on my first night, mostly because I hadn't eaten much during the day and was a hungry girl! We ended up going back to the pizzeria on our last night because we enjoyed the pizza and environment so much.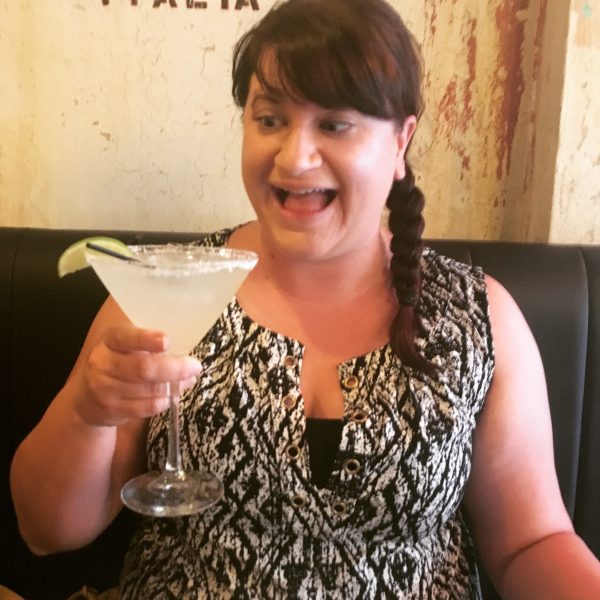 Spending a day at a (dog-friendly!) beach. Our first full day in San Juan was spent at the beach. Our hotel had a shuttle service that would bring us right to the beach, and then Doubletree had employees on the beach who set us up with lounge chairs and an umbrella! Talk about service. The beach was fairly quiet when we were there, but it was super windy. I read my book, listened to a podcast, and took lots of videos of all the dogs on the beach. (Can't stop, won't stop with Instagram Stories!) I didn't realize Puerto Rico was such a dog-friendly place, but there were dogs everywhere we went. It was delightful.
While we were out on the beach, a Doubletree employee came around to take lunch orders, so we ordered hamburgers and drinks (I got a piña colada and my mom had the local beer) and ate out on the beach. Perfect!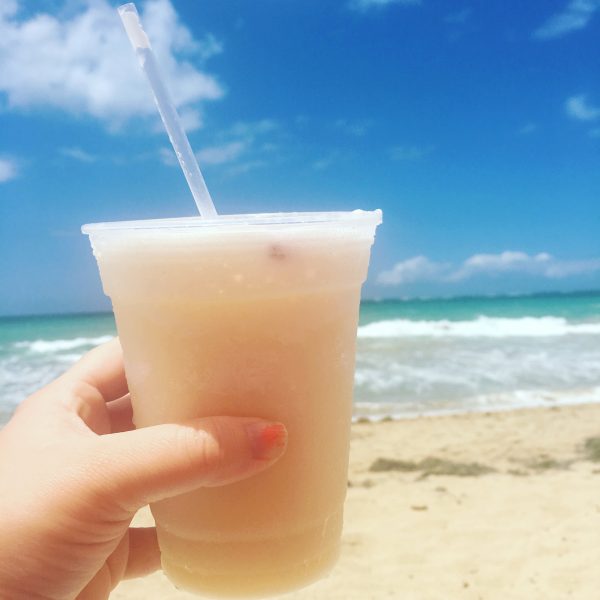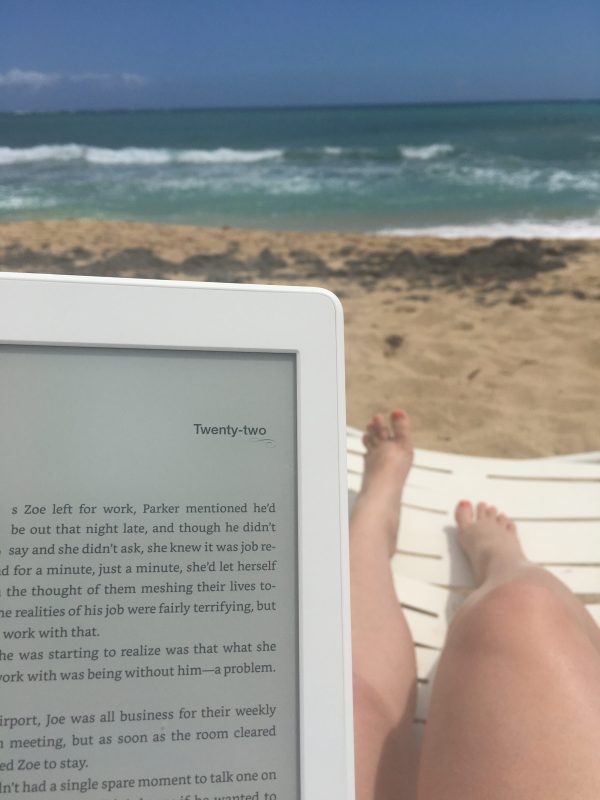 A walking tour of Old San Juan. I love taking walking tours when I'm in an unfamiliar city, especially a city that's teeming with history like Old San Juan. I signed my mom and I up for a two-hour walking tour given by author David Rodriguez for Sunday morning. The walking tour was sensational, and David did such a fantastic job taking us all around the city and telling us about the significance of the different sites. We even spent some time in one of the catacombs, which was thoroughly interesting! I really didn't know how historically significant Puerto Rico is (it's never something that was taught in my history classes!), so it was really eye-opening to discover the impact this little island has had.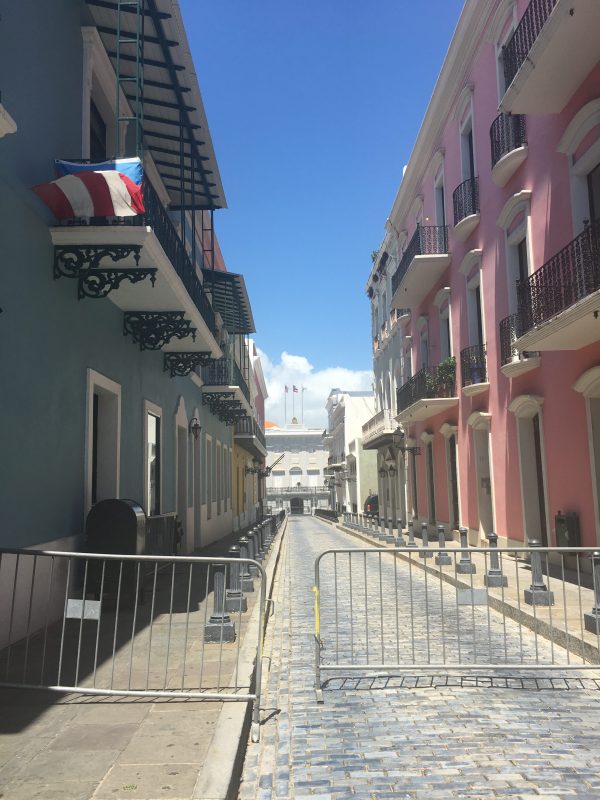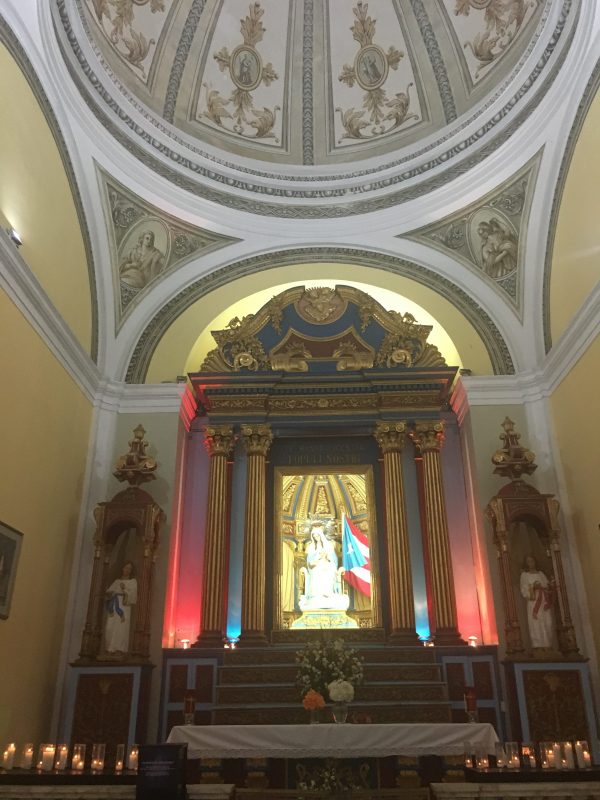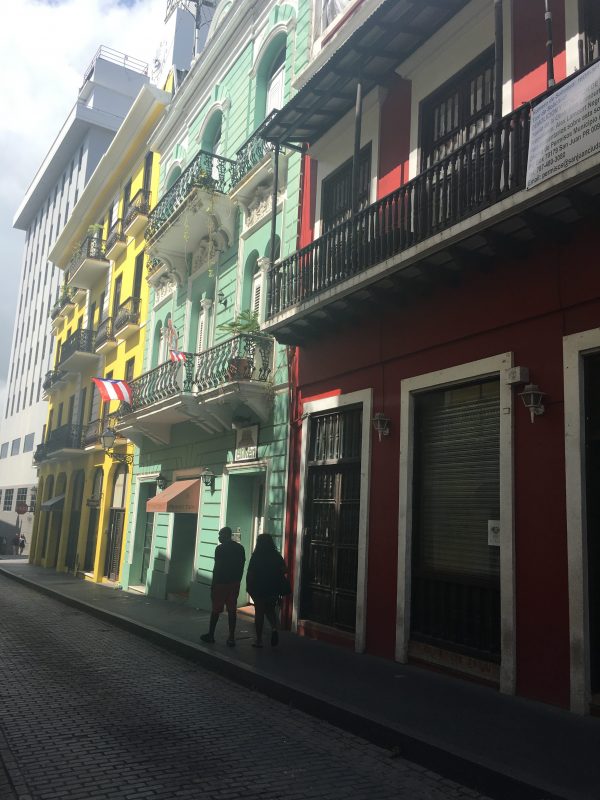 If you decide to do this tour, make sure to wear comfortable shoes! I wore TOMs, which I prefer to running shoes when I'm doing a lot of walking (my arches tend to cramp in running shoes after a few miles), and by the end of the tour, my feet had swelled due to the heat and humidity and my FitBit registered around 7,000 steps. Mom and I were definitely ready to head back to the hotel and take a nap after walking around Old San Juan for two hours, ha.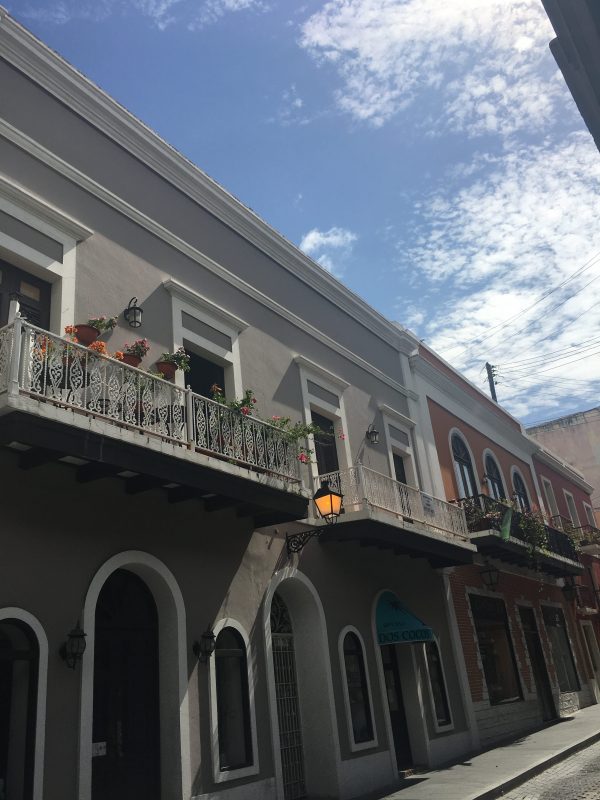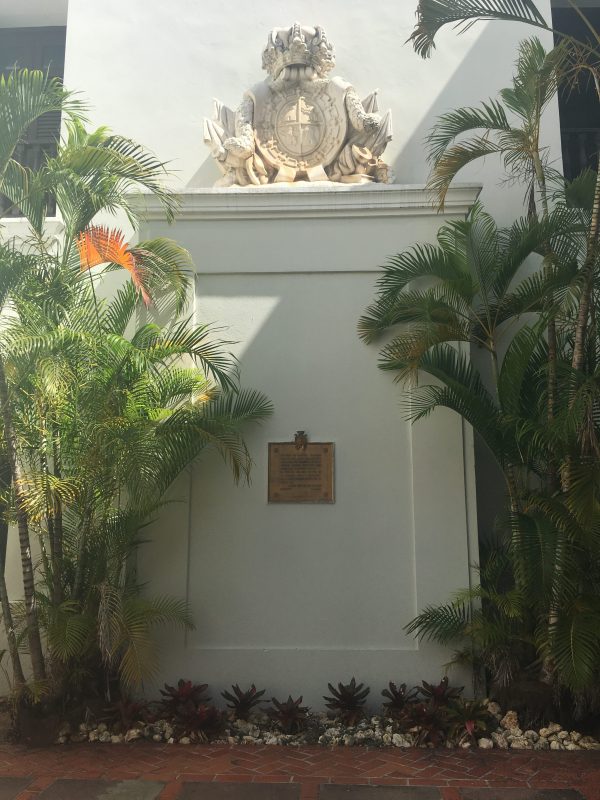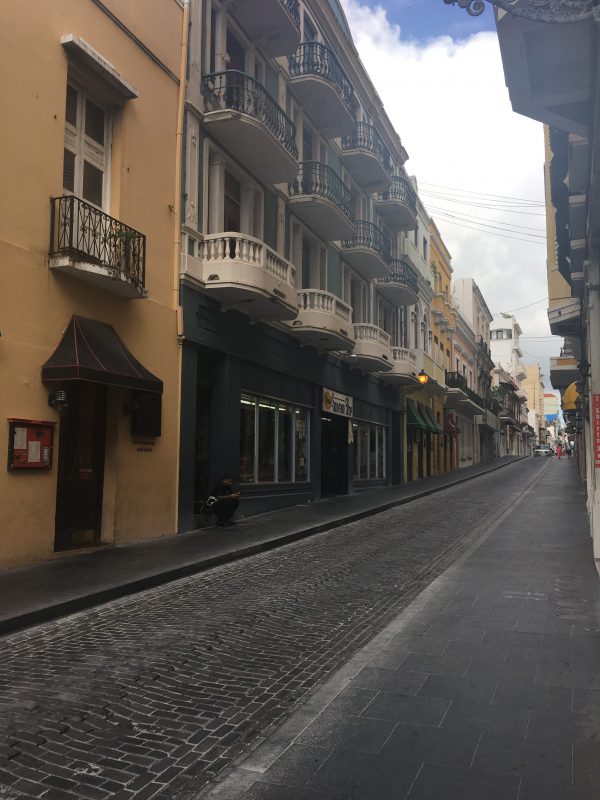 Barrachina. This restaurant is said to have been the place where the piña colada was created, so I knew my mom and I had to check it out when we were in Puerto Rico. We headed here for lunch after our walking tour, since it was close to where the tour concluded. Of course, we both got piña coladas and they were delicious! I also had a chicken dish with the most delectable rice and beans. I actually moaned after my first taste, haha. So, folks, please visit Barrachina when you're in San Juan. You won't be disappointed!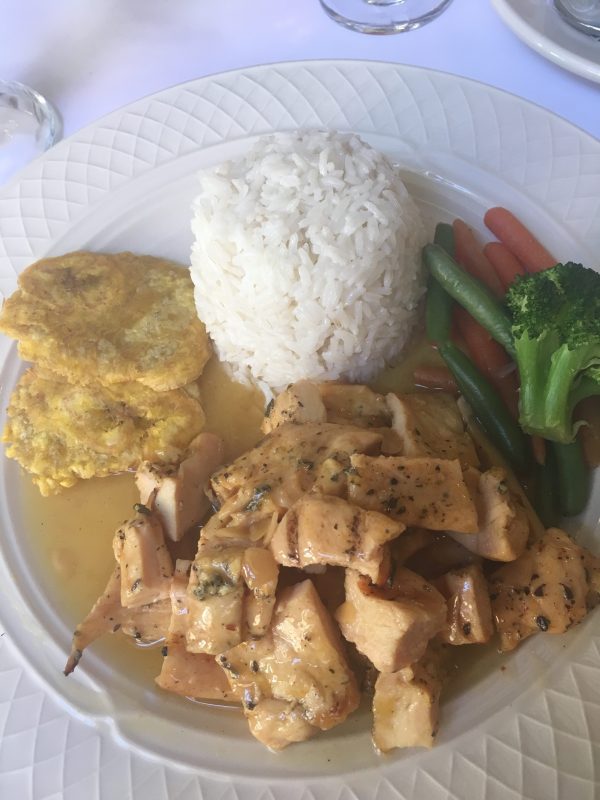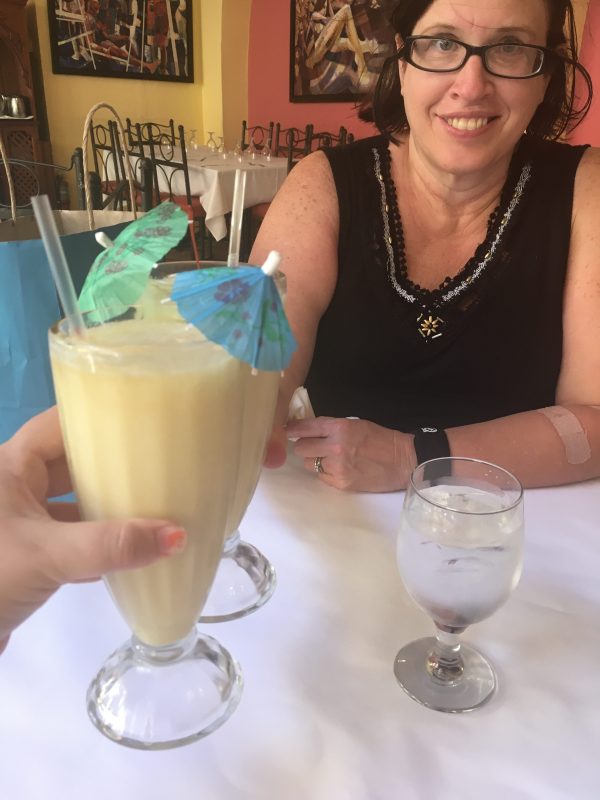 Successfully driving a car around Puerto Rico. Monday was our "adventure day," where we explored two different rainforests: one on horseback and one on foot. We decided to rent a car to go to the rainforests, because they were about 45 minutes away from our hotel and taking a taxi would have been stupid expensive. I was nervous as hell to drive around Puerto Rico because, even though they drive on the same side of the road, it's still an unfamiliar area and I had to drive on a lot of highways. I'm a good driver, but I can also be a nervous driver at times, but I handled it. We rented from Bella Rent A Car, and I highly recommend this rental place over any of the "regular" car rentals because it was cheap ($60 for the day, and that's with getting the most expensive insurance).
Once I got a handle on the highways, driving around Puerto Rico was easy-peasy. I mean, I am an experienced Tampa driver and I've also driven around rush-hour Atlanta before, so I should have known I wouldn't have had any major issues. But I was still so worried about the drive that I nearly called the whole thing off. I'm so glad I didn't, though! Because a) this day was the best day of the trip and b) conquering your fears is the most empowering feeling.
To be continued! 🙂